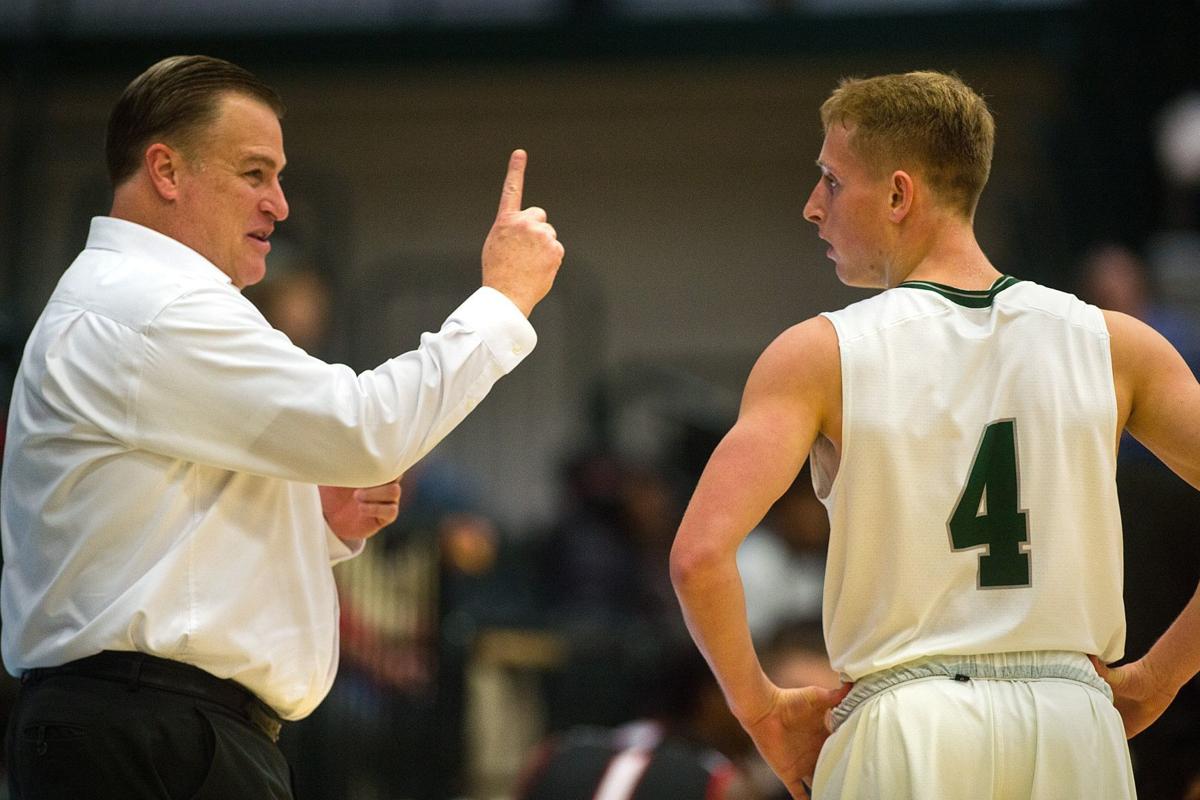 BLOOMINGTON — Illinois Wesleyan guard Luke Yoder received his indoctrination to starting at the college level last Wednesday against Anderson.
The freshman from Central Catholic High School contributed six points to a 74-65 IWU victory.
With junior point guard Grant Wolfe still sidelined with a concussion, Yoder will make his first College Conference of Illinois and Wisconsin start Wednesday as the Titans open their CCIW schedule with a 7 p.m. matchup against Wheaton at Shirk Center.
"It's exciting. It's a big step starting as a freshman," Yoder said. "I'm just trying to play inside my role and not get overwhelmed."
Wolfe took a stray elbow to the head in the final practice before the Anderson game. Wesleyan coach Ron Rose said Wolfe will not play Wednesday and his earliest return would be for a Saturday home game against Carthage.
Wolfe averaged 16.8 points over the first five games for IWU, which holds a 5-1 record.
"We'll have to see how Grant feels and how he progresses," said Rose. "I feel very comfortable putting the ball in Luke's hands. He's always going to compete, defend and make the right basketball decisions."
The 6-foot Yoder is averaging 5.3 points while shooting a sizzling 78.6 percent from the floor (11 of 14).
You have free articles remaining.
"Every time a young guy steps on the hardwood and gets a chance to play when the clock is ticking is big," Rose said. "It makes the next time easier. It (Anderson) was really a great opportunity to get Luke some extended minutes against a nonconference opponent on the road."
Yoder was both a playmaker and a scorer at Central Catholic. He sees his role as similar but not exactly the same as a Titan.
"I'm trying to lead out there and be a great defender," said Yoder. "I've got a lot of good scorers on my team, too, so distributing to them is really good, too. I know they are going to make their shots."
When Yoder is out of the game, Rose expects to have either sophomore Peter Lambesis or senior Bernie Coderre take over as point guard.
"Even Keondre (Schumacher) might do that," Rose said. "But we would prefer to keep Keondre off the ball so he can continue scoring it."
Schumacher is scoring at an 18.8 clip and shooting 60.6 percent (20 of 33) from 3-point range. Lambesis adds 14.8 points and Doug Wallen 10.3. Charlie Bair is the top rebounder at 10.7 per game.
"We're playing really well right now," said Yoder. "We're getting better in practice."
IWU sophomore forward Matt Leritz has been cleared from a toe injury and could see his first action of the season Wednesday.
Wheaton graduated All-American guard Aston Francis from last season's team, which defeated IWU twice. Francis scored 72 points in those contests, including a game-winning 3-pointer at the buzzer at Shirk Center.
The Thunder is 4-2 thus far and is led by the 21.5 points of 6-1 junior Nyameye Adom. Tyson Cruikshank, a 5-11 sophomore, chips in 17.7 points and 6-8 senior Anajuwon Spencer 12.2.
"A lot of their players are adjusting to new roles," Rose said. "Wheaton will be fundamentally sound and play really hard."
Contact Randy Reinhardt at (309) 820-3403. Follow him on Twitter: pg_reinhardt