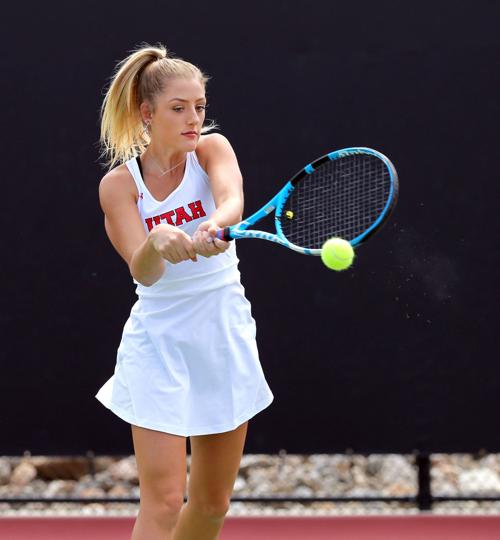 It was just a different kind of hurt than what she was feeling most of the season.
The Central Catholic High School graduate and her doubles partner, senior Whitney Hekking, were 12-1 and ranked No. 12 in the country. A spot in the NCAA Tournament looked good. Tattini, a sophomore, also was playing No. 1 singles for the Utes with a 7-4 record.
Then came the middle of March. Tattini said Utah coach Ric Mortera brought the team in and told them the season was initially being suspended because of the COVID-19 global pandemic.
Soon after, the season was canceled.
"It shocked everyone," said Tattini. "We didn't know what to do about it."
Tattini knew she needed to do something about her right elbow.
"I tried to rest my arm before I went to college because I knew there would be a lot of stress on it," she said. "That break didn't really help."
Tattini made it through her freshman year at Utah. But as this season progressed, she wasn't sure how much more she could endure, especially competing in one of the nation's best leagues.
"When we started getting into Pac-12 Conference matches and I think playing those higher-level girls who hit harder, the impact on my elbow was so much harder and obviously we're training so much," she said. "After two years of college tennis I thought my elbow can't take too much more."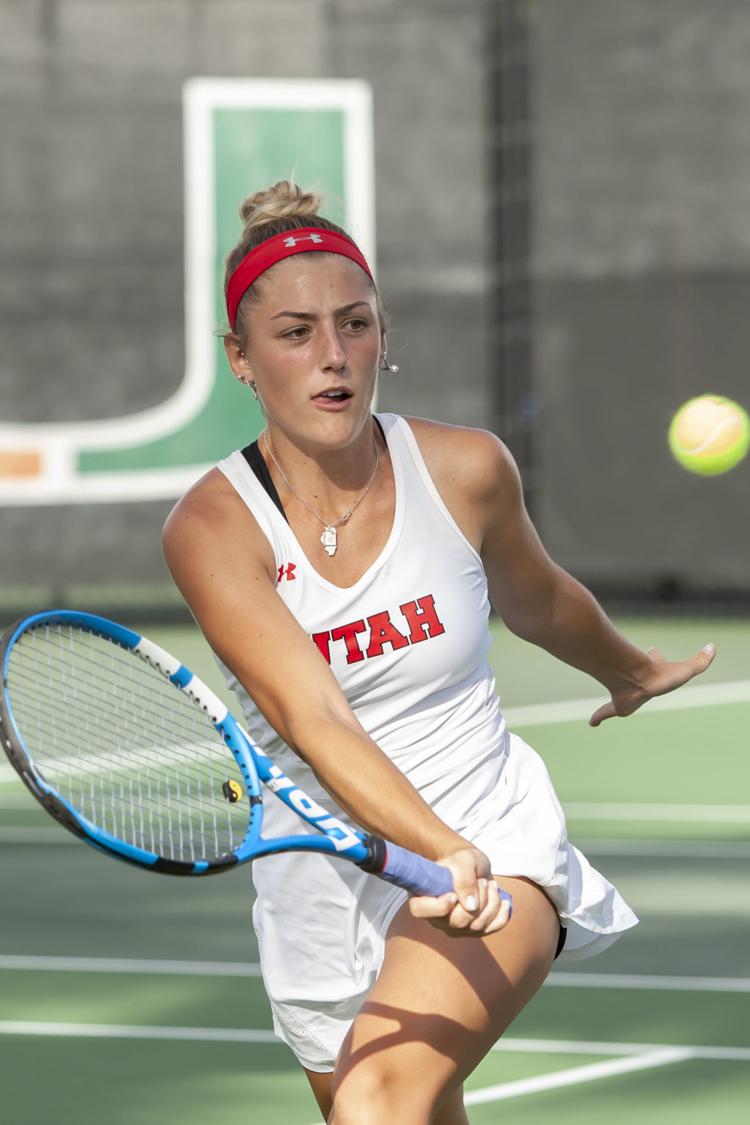 So 2½ weeks ago, Tattini returned to Salt Lake City for elbow surgery. She said the doctor found a significant amount of scar tissue, presumably from an earlier injury.
Along with removing the scar tissue, Tattini said the doctor also moved a nerve in her elbow in an effort to alleviate the pain. A brace and sling were set to be removed Thursday, so Tattini will begin rehab for three weeks.
"They say in about four more weeks, six total (after surgery), I should be able to pick up a racket. It will be a slow process," she said. "Tennis is such a high impact on your elbow you can't obviously jump right back into it. They said it will be three months until I'm back to normal which will be just in time for our fall season, if we get a fall season."
Mortera, who took over last summer, is looking forward to seeing a healthy Tattini on the court.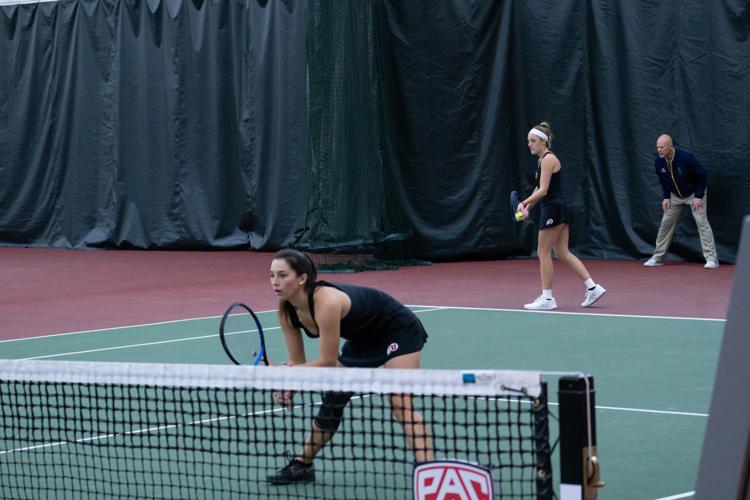 "She has so much versatility," said Mortera. "She has such a large tool set to work with. Her game is something that can really adjust to any type of player she is playing. She has a great amount of potential and still has a very high ceiling that she is going to be working for."
Before Mortera was hired, Tattini said the team was nervous last summer wondering who their new coach would be and how things would evolve.
Ironically, Mortera remembers "crossing paths" with Tattini before. He was a University of Illinois assistant coach when Tattini's father, Chad, brought her to the Illini campus for a lesson.
"She was about 12. She was taking a lesson from one of the pros out there," he said. "She always has been a great kid and she's growing into a great human now and a terrific leader for us. I couldn't have been more happy to have her on the team when I got the job."
While Tattini has found Mortera demanding, she believes he has brought out the best in her and the rest of the team. The Utes were ranked No. 44 nationally when the season ended.
"He was definitely the reason why me and our whole team was so much better this year," she said. "I saw everyone improve in their mentality on the court because we felt so much support on the sidelines from our coach. Our training is so much better. We felt we were very prepared."
Tattini was the Intercollegiate Tennis Association Mountain Region Freshman of the Year, going 12-7 at No. 2 singles and 10-5 at No. 1 doubles with Hekking's older sister, Brianna Chisholm. 
The top 10 in doubles were eventually named All-Americans this season, so Tattini and Hekking just missed. Tattini said Hekking won't be taking advantage of an extra year allowed by the NCAA to spring sport athletes. So Tattini will be with her third doubles partner in three years next season.
Mortera doesn't see that as being a problem because of Tattini's versatility.
"Doubles is very quick and you have to be very athletic to be good at it," he said. "Luckily for us she does a lot of those things well."
Tattini isn't ruling out taking the extra year the NCAA is giving spring sport athletes and playing with the Utes for three more years. A biology major whose plans are to go to veterinarian school, Tattini said she wants to be "the best I can" on the tennis court and is "tired of having something hindering me."
With the elbow surgery done, Tattini said she's trying not to get her hopes up too much.
"They told me there's a chance it might not work, but if it does take away a little of the pain I think it could help me so much," she said. "My coaches would sit me at least one practice a week because I had to rest my arm.
"I can't wait to practice as much as my teammates do and practice with them and hopefully get back to normal or as close to normal as I possibly can."
---
PHOTOS: Madison Tattini
Contact Jim Benson at (309) 820-3404. Follow him on Twitter: @pg_benson
Be the first to know
Get local news delivered to your inbox!