AKRON, Ohio — This was supposed to be Stephanie Brown's year.
"I've been thinking that since I went to college," said the former University of Arkansas All-American middle distance runner.
Unfortunately, Brown had to set that dream aside even before the coronavirus pandemic forced postponement of the Olympics until 2021, a development that will give her more time to recover from the back surgery she underwent on May 10, 2019.
"I think most people are really bummed and I was just elated the Olympics got postponed," confessed Brown, who trains in Akron, Ohio where she serves as a University of Akron volunteer assistant coach.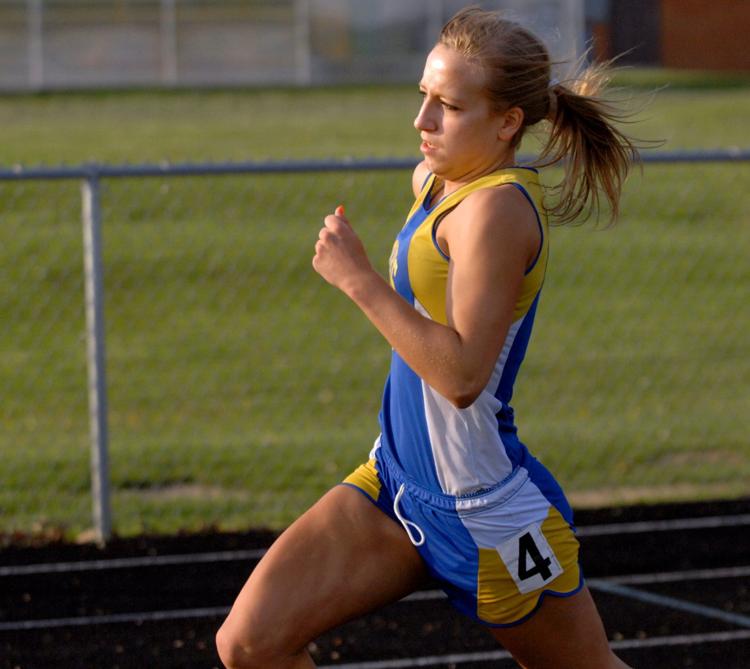 On her way to notching career bests of 2 minutes, 1.71 seconds in the 800-meter run and 4:06.71 in the 1,500, Brown qualified for 10 consecutive USATF National Championships. That streak ended as she took time to fix a herniated disc she first aggravated in college. 
"I think I'm finally missing the action now that I feel I could be a part of the action," said Brown, who reports that anyone resuming training after surgery should be ready for challenges.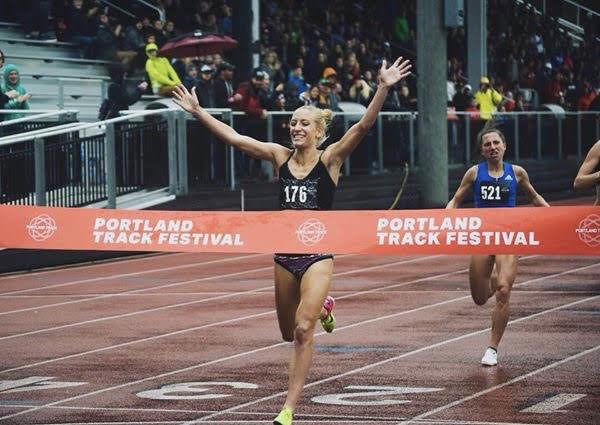 "I didn't run six months before (surgery) and two months after. That was tough. Now I've just been working on building back up."
Brown says her body has changed. That's not surprising considering muscles and tendons that had qualified her for the 2012 and 2016 Olympic Trials had atrophied. 
"It turns out, your discs really control a lot," she said. 
Brown doesn't think her back will ever be 100 percent. She injured it while using an abdominal exercise machine during the 2012 indoor season. Years of back and hip pain followed.
"So after back surgery and after healing, to be able to bend over without pain, I just haven't done that in years," she said. "That's one of the coolest things."
Now Brown's goal is to contest the 800 and 1,500 in the 2021 Olympic Trials.
"I really felt in 2018, I was rolling in the 800," she said. "I just didn't get in any fast races and I felt super prepared to break 2:00. So I think that would be my goal, to get back to that form."
Brown is coached by her fiance, Trey Brokaw, the Akron women's cross country coach. They plan to marry on Aug. 21, 2021. They became acquainted last year when Brokaw contacted Brown about racing one of his top athletes.
"Getting engaged was so exciting," she said. "I didn't sleep for maybe days and then that made running really difficult. Now you just want to celebrate with people, but you can't."
Akron's female runners have remained upbeat despite losing their track season to the pandemic. Brown credits Brokaw for setting a positive tone. 
"They really took it in stride," she said. "I think Trey does a good job of just rolling with the punches and always keeping his eyes on the bigger picture and not the details you can't control."
Akron's women have continued to train on their own.
"The girls have been doing time trials, running and doing different lifting exercises," Brown said. "So it's been kind of cool to see how they've reacted. About half of them have had the best long runs of their lives by themselves."
When students were still on campus, Brown ran with her athletes, but now she only trains with steeplechaser Alesha Vovk, who is also coached by Brokaw.
"She's a great training partner," Brown said. "She's a cool person to be around. Mostly I've been running with her or by myself."
Brown believes the pandemic has allowed her and Brokaw to develop their coach-athlete relationship without Akron runners needing their attention. 
"I think that will make it a lot easier going forward when they do come back," she said.
Akron's recruiting got tougher earlier this month when its director of athletics proposed cutting men's cross country and golf along with women's tennis. Cost-cutting has been hastened by the pandemic.
"Right now there are a bunch of alumni pushing to get the (men's cross country) program back," Brown said. "It's going to be really interesting to see how that all unfolds. It's a real bummer. It doesn't help the morale of the girls team, either. People are going to be scared to commit to coming here."
Brown previously served as an assistant coach at Montana State and Arkansas.
"At every place, I've had a different role," she said. "I like to think of myself as more of a mentor to the women on the team rather than that hard coach. Trey respects my opinion and asks me a lot. When he's traveling to recruit, I'll time some of the girls or come up with their workout. It's been really fun that way. 
"I'm also able to help do some of the media work for him, which is something I like doing. I make social media pieces and videos. I do some interviews after the races and send them to the university and they'll post them." 
Brown also works at a running shoe store, coordinates group runs for a health club and provides custom coaching for recreational runners. New clients can contact her at misspurplebrown@gmail.com.
"The personal coaching is really rewarding and fun," she said. "All my athletes are in their mid-40s."
Their coach has been through a lot while learning an important thing about runners.
"We're just used to the ups and downs," Brown said.
---
PHOTOS: Stephanie Brown
Contact Randy Sharer at (309) 820-3405. Follow him on Twitter: @Pg_sharer
Be the first to know
Get local news delivered to your inbox!