Kansas City Chiefs quarterback Patrick Mahomes (15) celebrates his 27-yard touchdown run late in the second quarter against the Tennessee Titans during the AFC championship game on January 19, 2020, at Arrowhead Stadium in Kansas City, Mo.
Rich Sugg/Kansas City Star/TNS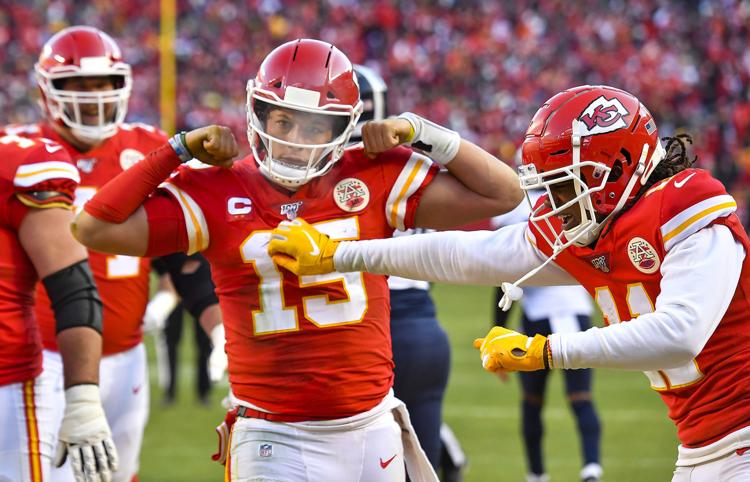 As featured on
FORT WORTH, Texas - By now you know Patrick Mahomes received but three offers to play college quarterback, and what you may not know is that it was a TCU assistant coach who predicted the exact moment the attention was going to come for the kid from Whitehouse. By the second week of September 2012, the junior three-sport athlete from Whitehouse, just outside Tyler, was still regarded as more ...