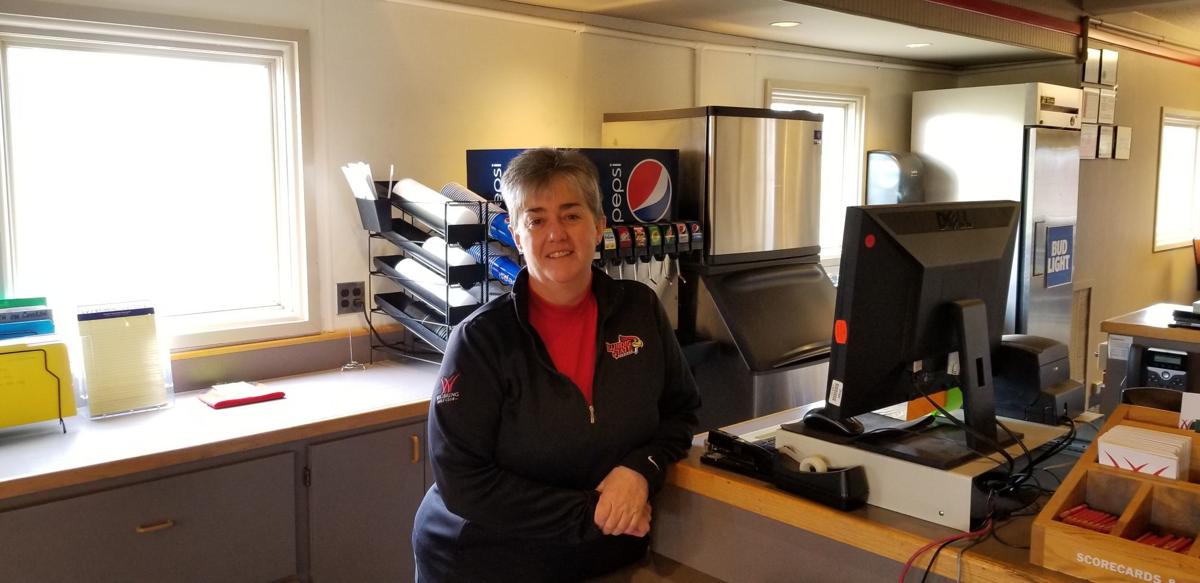 NORMAL — When Laura Provost arrived at then-Illinois State University Golf Course as the club's professional in 1992, she expected her stay to last as long as a student.
"I wasn't going to live down here (forever). It was a cornfield," she said. "I came down with a four- to five-year game plan and on to a big-city job."
That big-city job never came because Provost never looked. 
"I fell in love with the place, the people," she said. "I had no desire to go anywhere else."
Provost's 28-year tenure is coming to an end. She is retiring as Weibring Golf Club's head professional on Dec. 31.
From the student coming in to unwind and play a casual round to a member of the popular Wednesday morning women's league, anyone setting foot on the course has always been treated the same by Provost and her staff.
The same goes for the multiple tournaments and charity outings held every year at the club.
Once you play in a tournament run by Provost — with everything planned down to the last detail — you'll never forget it. 
"That round of golf, or trophy you'll hold at the end of the day, that tournament might be the biggest golf accomplishment of their life," she said. "It needs to be special."
Mike Henry, the Bloomington-Normal Golf Association commissioner and a Weibring Golf Club season pass-holder since Provost began, said her "bar is way higher than everyone else's" when it comes to running an event.
"We use a phrase quite a bit in tournament golf — we want it to feel different than your normal Saturday morning," said Henry. "There's no doubt that she makes that happen."
From using the Golf Genius app for real-time scoring to having a banner proclaiming an outing to greeting golfers on No. 1 tee, Provost is highly visible during the entire event. 
"She wants that event to go well and she's willing to have that personal accountability for making it the way she expects," said Henry.
Provost, a native of Ortonville, Mich., got her degree in golf management from Ferris State. She worked at a club in Winter Haven, Fla., for a couple years after college before returning to Ferris State as a teaching instructor for a special program for Japanese students.
You have free articles remaining.
A three-year stint as an assistant pro at St. Charles Country Club in the northwest Chicago suburbs followed before the ISU position opened.
Provost quickly found being on a college campus and in a bustling community was something she enjoyed.
"There's always something to do and someone to do it with," she said. "If you're bored in our community, it's your own darn fault. There is a great place to make my home."
Provost has seen many changes in the last 28 years. She has been part of the course's renovation in 2000 that shut down play for a year-and-a-half. There was the addition of the Jim and Carole Mounier Golf Training Center for the ISU men's and women's teams in 2014 plus the bunker renovation last summer and numerous tee additions.
When Provost started, the course was part of the school's campus recreation department. It transferred to the ISU Athletics Department in 2005 and was renamed Weibring Golf Club, in recognition for Redbird graduate and PGA Tour member D.A. Weibring, two years later.
"Our time in recreational services was a lot of fun. They had a recreation for everybody (students)," she said. "When we moved to the athletic department, now the golf course became the focus. We were able to improve the playing conditions so much."
Provost reported to Larry Lyons, who was associate athletic director, when the switch came in 2005. Lyons, who is now ISU's athletic director, said Provost was "a big part" of making the transition go smoothly.
"She was fully bought in to the culture we were trying to change because that was the one competitive facility we didn't have direct access into the management of," said Lyons. "It was a wonderful as a recreation facility, but we tried to take it up a notch and having D.A.'s continued involvement in it lent more credence to that.
"She was a wonderful partner in that and she's been a big part of different improvements we made out there with her knowledge as a PGA professional."
Perhaps the biggest change in the last 28 years has been the Internet. To say that Provost embraced those changes, not only in teaching methods but in running the course, would be an understatement.
Provost has promoted the club extensively on all social media platforms as well as providing live scoring when no one else was doing it.
"I attribute that to being on a college campus," she said. "We typically have got some of the latest and greatest technology available to us as far as computers and software and things like that."
Provost isn't quite sure what her future holds.
She does know she wants to avoid the Midwest winter and will take time to relax for a couple months at a friend's place in Florida. She plans to stay in Bloomington-Normal for at least a year, getting time to finally play more golf. She also wants to stay involved in a couple of the charity outings she has been part of, but this time on the other side. 
Lyons said the search for Provost's replacement is under way. 
"For a golf professional to be in their position for 28 years is extremely rare," said Provost. "I feel so fortunate and so lucky to have had that opportunity to make this my home."
Contact Jim Benson at (309) 820-3404. Follow him on Twitter: @pg_benson