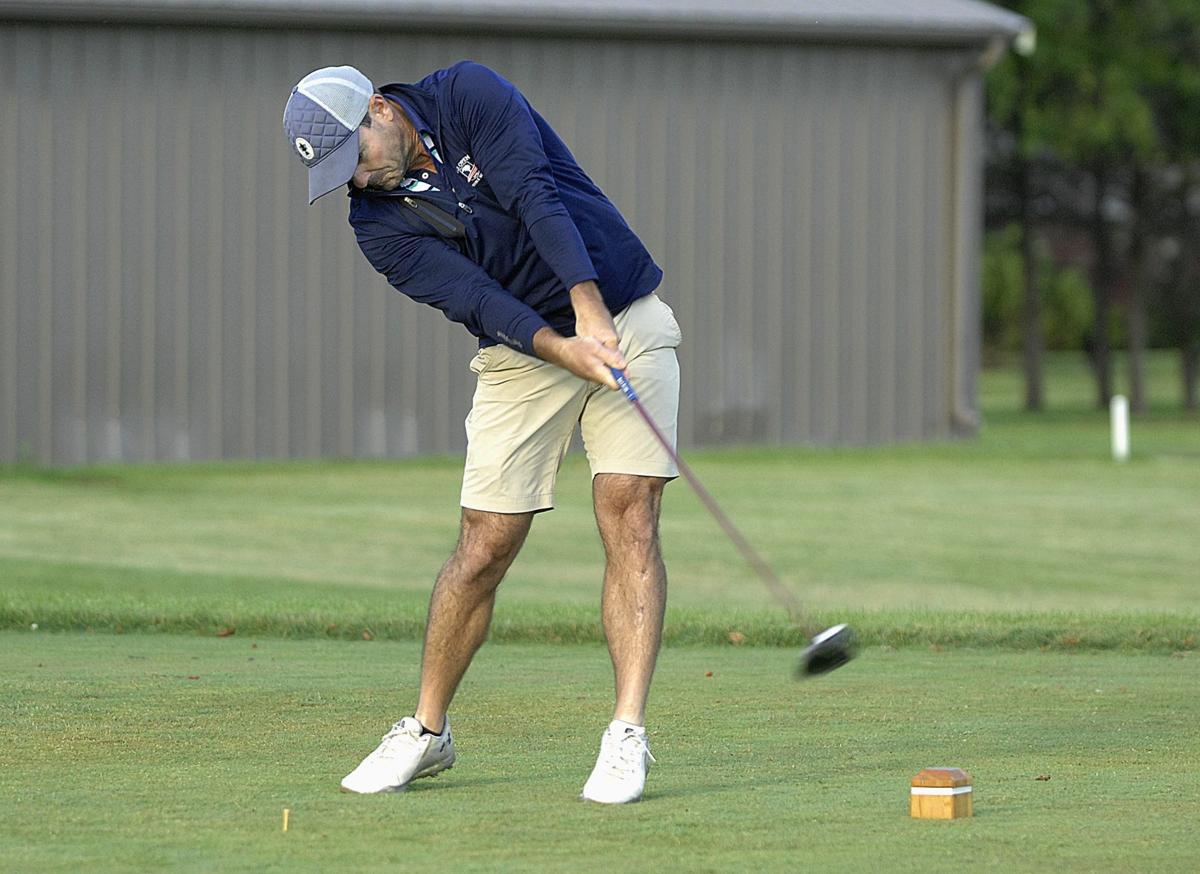 NORMAL — Tyler Weaver kept a good eye on Mike Cushing's putt, which was on the same line at No. 18.
"If I didn't see it, I would have missed it 3 inches left like he did," said Weaver.
Instead, Weaver stepped up and sank his 30-footer for birdie. That gave him a 4-under-par 67 in Saturday's qualifying round for the Bloomington-Normal City Match Play Championship as the field didn't show much rust in nearly everyone's first competitive round of the year because of the COVID-19 pandemic.
Parker Wisdom, who just completed his freshman year at Illinois State, showed off new-found length gained during the layoff, especially from the shorter white tees. Wisdom also birdied No. 18 to fire 67 and tie Weaver for medalist honors. Weaver was declared medalist for a lower score on the last six holes (23-24) after they tied on the back nine. 
That didn't bother Wisdom. "It feels good to be back," said the 19-year-old, speaking for everyone in the 48-man field.
Cushing, a three-time champion, and Brian Zimmerman fired 68s. Matt Gumm shot 69, while 2016 champion Mike Henry, last year's Match Play runner-up Alan Bardwell and Ben Kilborn had 70s. Rob Wuethrich, the 2019 Medal Play champion, fired 71 along with Joe Rieger and Dallas Koth. Michael Mounce, the 2018 winner, shot 73.
It took an 83 to make the 30-player championship flight. Matches can begin Sunday and continue through the 36-hole final on June 21. Defending champion Grant Milling has moved out of state and isn't competing.
Playing with Cushing, Jim Mounce and Todd Manning in an early group helped Weaver.
"They're so laid back and relaxed it felt like a normal Saturday morning," he said.
Weaver's round featured three birdies and an eagle on No. 8 when he chipped in his second shot from pin high to the right of the green. Weaver shot 3-under 33 on the front and got to 4-under with a birdie on No. 10. He suffered his lone bogey on the 12th before closing out strong at No. 18.
"I had been in quite a (birdie) drought," said Weaver. "I had missed a bunch of putts there until that one."
Weaver has won three Two-Man Best Position titles, including his second with Bardwell last year, while also capturing the 2018 Medal Play. He needs the Match Play title to complete the Triple Crown of Bloomington-Normal golf.
"It's a crap-shoot. There's a lot more luck involved in this than Medal Play," said Weaver. "It's only harder because you have to get a little lucky because no one's going to play well six days in a row. It's got to work out for you on the day you don't have it and hopefully you play well more often than not."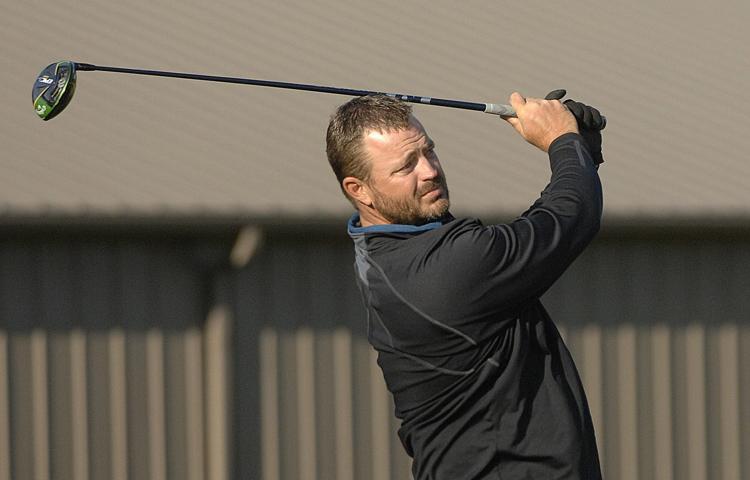 Wisdom's last event for ISU this spring was the Tinervin Cup against the University of Illinois on Feb. 1 in Florida. The season was stopped in mid-March.
"I didn't like where my game was at. From February through now, I've worked really hard and play with Mike Milligan all the time (at Bloomington Country Club)," said Wisdom. "He's kind of taken me under his wing."
Not a bad guy's brain to pick. Milligan, the 1974 Illinois State Amateur champion, won four Match Play titles and six Medal Play crowns.
Wisdom posted six birdies and two bogeys. He also was 3-under at the turn before a birdie at No. 10. Wisdom drove over the green on the par-4 15th and suffered a bogey after leaving his chip short of the green. He stuffed his approach 14 feet away on No. 18 and sank the putt.
"I felt like today I needed to show myself I could do it," said Wisdom. "I was hungry to get back."
Cushing made the turn at 1-over 37 before catching fire. Birdies at Nos. 10, 13, 16 and 17 gave him 31 for the back nine's low score.
"It's fun to be back out," said Cushing. "We crave this social interaction. If you can't see friends and family what's the reason for being around? This is what it's about. Outside of (Todd) Mitchell, we've got most of the good players here."
Zimmerman posted a clean scorecard with three birdies and no bogeys.
"That's the first time in a tournament round I've had a bogey-free round, so it was nice," he said.
Zimmerman hit within 5 feet on No. 1 for a birdie before nine straight pars. He had another short birdie putt at the 10th and added his final birdie on No. 15.
"I was hitting everything good, but the putts weren't falling," he said. "I hit it 10-15 feet on the back nine and could not get them to fall."
Contact Jim Benson at (309) 820-3404. Follow him on Twitter: @pg_benson
Be the first to know
Get local news delivered to your inbox!