The Fieldcrest High School girls basketball, under the coaching eye of erstwhile defensive coordinator Mitch Neally, won the Flanagan-Cornell …
Bloomington-Normal YMCA WAVES Swim Team members Ashley Bengtson (Iowa State) and Thomas Reedy (IUPUI) and Normal West's Ben Rutledge (Southern…
Jaxon Cusac-McKay has a unique name and unique athletic skills, which he has used to help Fieldcrest's football team to the Class 2A semifinals.
Normal Community linebacker Levi Smaling is a first-team all-Big 12 Conference pick for the second year in a row ... and this time, he's also …
The Pantagraph area is well-represented on the Illinois Coaches Association all-state football teams. Six area players have been named all-state.
BLOOMINGTON — Normal West High School's girls basketball team found points difficult to come by for much of the first half Wednesday night.
The Lexington High School girls basketball team, behind 15 points apiece from Jayden Standish and Layken McGuire, improved to 3-0 with a 62-36…
NORMAL — What a tangled web we weave when debating who should wear the title of Bloomington-Normal's all-time greatest female high school swimmer. 
There's busy and there's "Mitch Neally busy." Fieldcrest's football defensive coordinator and head girls basketball coach is pulling double du…
Maddie Monge's 22 points lifted Roanoke-Benson High School to a 40-38 win over LeRoy on Tuesday night at the Lexington Classic.
BLOOMINGTON — By exhibiting a midseason level of composure, the host Central Catholic High School girls basketball team overcame a quick start…
Senior Jayden Standish scored 20 points and grabbed 10 rebounds Monday night as Lexington High School's girls basketball team opened the seaso…
Pontiac High School senior Steven Lewis and Prairie Central junior Connor Casner were two-way, first-team selections on the Illini Prairie Con…
Fieldcrest keeps its undefeated football season rolling with a 37-19 win over Clifton Central in the 2A quarterfinals.
Effingham's football players heard some harsh words after their first-half performance Saturday. Then they dominated the second half in a 27-1…
St. Teresa defeats Breese Mater Dei, 25-22, 26-24. It's the first state volleyball title in the history of Macon County.
Flanagan-Cornell-Woodland's first season in 8-man football included an exciting postseason run. It ended Saturday with a loss to defending sta…
Fieldcrest advances to 2A semifinal round after win against Clifton Central Saturday at Minonk.
Effingham and Prairie Central tangle in 4A quarterfinal playoff Saturday at Fairbury.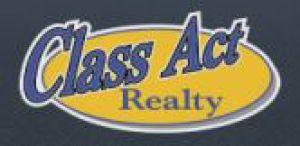 Scritchlow Concrete Lifting & Slabjacking
The University High School girls swim team scored 291 points to defend its title in the Normal West Sectional on Saturday. The Pioneers advanc…
University High School's volleyball team, third in the 2017 Class 3A state tournament, finished fourth on Saturday at Redbird Arena after fall…
A capsule look at what to watch for as Pantagraph area high school football teams Fieldcrest, Prairie Central and Flanagan-Cornell-Woodland ar…
The University High School volleyball team fell to Joliet Catholic Academy, 25-23-25-20, in Friday's Class 3A state semifinals at Redbird Arena.
Who's at the head of the class in area girls basketball? You can't go wrong with Lexington's Jayden Standish, last year's area scoring and reb…
Joliet Catholic defeats U High, 25-23, 25-20. The Pioneers play for third place against LaGrange Park Nazareth at 4 p.m. Saturday.
Thirteen Intercity volleyball players earned some level of all-Big 12 Conference recognition as did 16 soccer players.