Chris Hawkins' spring Saturdays typically are spent filling out lineup cards, flashing signs from a third-base coaching box, positioning defen…
ST. LOUIS — Eight Pantagraph area baseball players were named honorable mention in the Central Region for the Rawlings-Perfect Game Preseason Team.
Signs are part of the game in baseball. Jim Collins got one from above in regard to pursuing the Lexington High School head coaching job.
NORMAL — Whether you wanted to drop a curveball in for strike three, make a splash or beat the buzzer with a winning shot, Normal Community Hi…
University High's Jack Feely (Central Michigan) and Jackson Powell (South Carolina Upstate) sign Division I letters of intent for baseball.
Nick Gilhaus' two-run homer with Ryan Leland on base in the ninth inning powered the Bloomington Bobcats to a 9-8 Midwest Collegiate League vi…
Normal West High School senior Brandon Roth was tabbed Offensive Player of the Year and Wildcats' junior Will Kafer was named Pitcher of the Y…
An error on a pitch leads the Intercity to a win against the Area team during the 63rd Annual Intercity-Area All-Star Game Sunday at the Corn …
NORMAL — A year ago, Nate Hardman, Jack Sauser, Parker Mathieson and Paul Africano were jumping into a highly competitive summer of baseball w…
ROANOKE — When Trent Monge was a Roanoke-Benson High School senior in 1989, playing in the Pantagraph All-Star Baseball Game required some wor…
BLOOMINGTON — Head coaches for the Pantagraph All-Star Baseball Game and Pantagraph All-Star Softball Game have made additions to their rosters.
Brennan Diedrich had played a lot of baseball with his Normal West High School teammates, some as far back as junior high. Now, he would play …
BLOOMINGTON — When the Edwardsville High School baseball team loaded the bases in the second inning of Saturday's Class 4A Illinois Wesleyan S…
BLOOMINGTON — After Cole Hernandez failed to get a bunt down and picked up his second strike, Normal West High School baseball coach Chris Haw…
MORTON — When Parker Mathieson drove a 2-2 pitch over the fence in right-center field in the seventh inning, University High School's baseball…
Four Pantagraph area baseball players have earned first-team all-Illini Prairie Conference honors, including the Central Catholic High School …
The Pantagraph All-Star Baseball Game, an annual showcase of Intercity and Area talent, will not disappoint in the 63rd edition of the contest.
FISHER — Eureka and Tremont high schools each had four first-team selections on the Heart of Illinois Conference all-conference baseball team …
University High defeated Bloomington, 15-5, in six innings.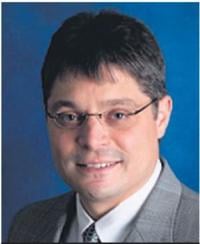 Scritchlow Concrete Lifting & Slabjacking
BLOOMINGTON — The momentum was all on the side of Bloomington High School's baseball team Saturday. A huge upset was in the making on a sun-sp…
NORMAL — In the prime of their youth, members of the Normal West High School baseball team shouldn't be experiencing memory problems.
BLOOMINGTON — Runners at second and third with two outs, LeRoy High School's Nate Sammer hit a smash down the third-base line that was just fo…
The league champion University High School softball team had six players named to the Central State Eight Conference all-conference first team.
BLOOMINGTON — When Central Catholic High School's Patrick Mulcahey lifted a towering home run over the fence in the first inning, St. Joseph-O…
Nate Sammer and Mason Buckles combined on a no-hitter as LeRoy High School's baseball team downed Woodhull AlWood, 3-0, Wednesday night in the…
Jen Kuhn's two-run double in the fifth inning powered University High School's softball team to a 2-1 victory over Bloomington in the Class 3A…