BHS held a 5-2 lead over No. 2-seeded University High with two outs and none on in the bottom of the fifth inning of the Class 3A BHS Regional championship game.
Then a couple calls on close pitches didn't go the way of the No. 6 Purple Raiders, and U High took advantage.
The Pioneers scored four runs in the fifth and added nine in the sixth to run-rule BHS, 15-5, at Howard Saar Field.
"We showed a lot of heart after that big top of the fifth inning (when BHS scored four runs) and responded the right way," said U High coach Steve Paxson. "We were really fortunate to put that inning together."
U High improved to 28-8 and advanced to Wednesday's Morton Sectional semifinal game against Galesburg at 4:30 p.m.
Sophomore Karson Bonaparte had three hits and four RBIs for the Pioneers. Bonaparte (4-1) also picked up the win with 1⅓ innings of scoreless relief.
"We return an awful lot of guys from that squad. They weren't going to go out without their best effort on the line," said Paxson. "They really turned it loose late in the game. It was really good to see that response. It was fueled definitely by the past, I would say."
BHS senior Kam Wilson nearly ruined U High's plans.
Wilson kept the Pioneers off-balance with an assortment of curveballs and changeups, striking out six in the first four innings. He survived in the second when U High sent eight players to the plate and scored two runs, leaving the bases loaded.
BHS (12-22) scored four runs in the top of the fifth to go ahead, 5-2. Daniel Mosele led off the bottom of the inning for U High with a single, but was wiped out on a double play. Then, on 3-2 counts on the two of the next three batters, Wilson couldn't get a third strike called. 
U High scored two runs on an error with the bases loaded to cut the deficit to 5-4. Bonaparte's infield single drove in the tying run and an errant throw on the play allowed MacCallan Conklin to score for a 6-5 lead that ended Wilson's outing.
"Initially it's always kind of tough when we have a bad inning, but in the dugout we just keep our energy going," said Bonaparte. "As long as we have life in the dugout we know we'll get out of it."
BHS coach Steve Clapp thought Wilson (1-8) deserved a better fate.
"I don't shy away from it. I thought Kam threw a couple of his best pitches of the day in that situation," said Clapp. "It's a human game. We had a couple calls not go our way. If you're a baseball person you understand that starts driving up pitch count."
Hardman's two-run double in the sixth capped U High's nine-run outburst against the BHS bullpen and ended the game.
Paxson credited BHS' approach at the plate against hard-throwing U High pitchers Jack Sauser and Jack Feely. Nick Sharp had two RBIs for the Raiders.
"I knew to respect them. I had seen them over and over," said Paxson. "I'm not 100 percent sure our guys on the mound did. We thought maybe fastball would be good enough, and it wasn't. They put a lot of good swings on pitches and really did a great job in that fifth inning."
BHS was short-handed as shortstop Liam McGill was in Charleston competing in the Class 3A State Track and Field Meet where he finished third in the pole vault.
"Our theme all week was God wouldn't put a Goliath in front of you unless he thought you had a lot of David in you," said Clapp. "I thought our kids were the epitome of David today."
---
Photos: U High and Bloomington Class 3A regional baseball
052619-blm-spt-4uhighbase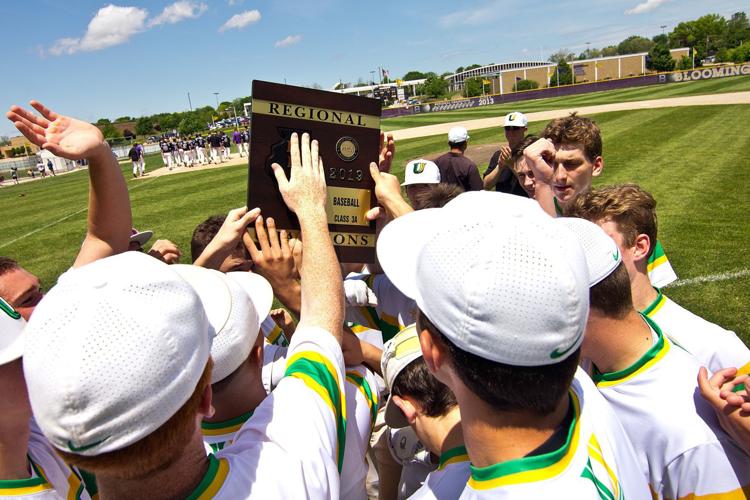 052619-blm-spt-2uhighbase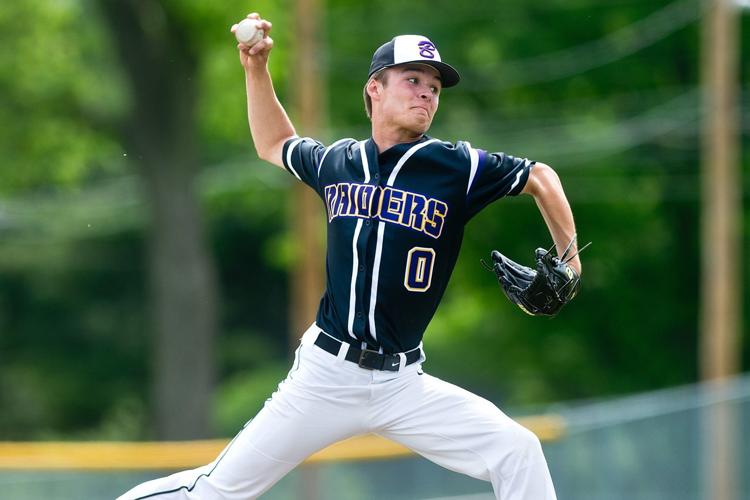 052619-blm-spt-13uhighbase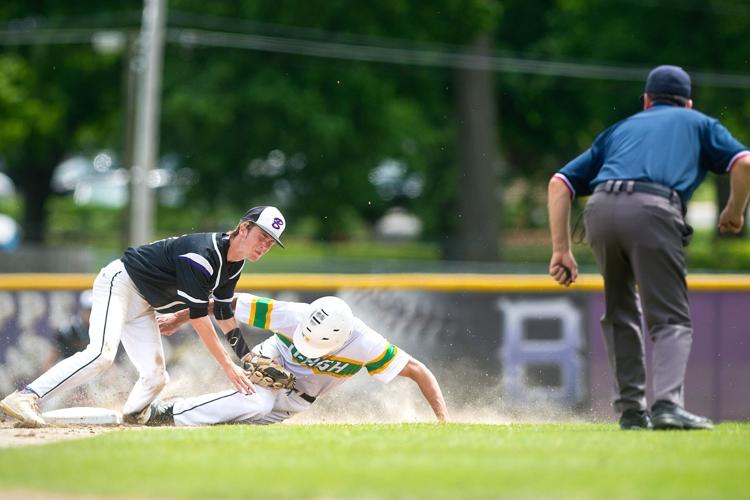 052619-blm-spt-5uhighbase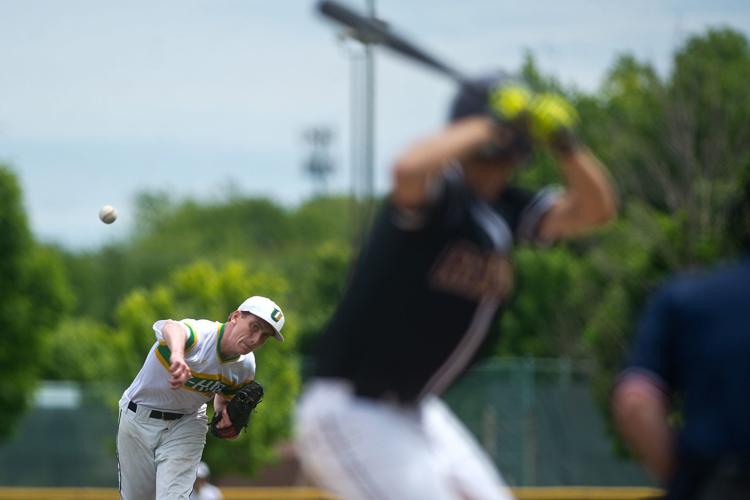 052619-blm-spt-14uhighbase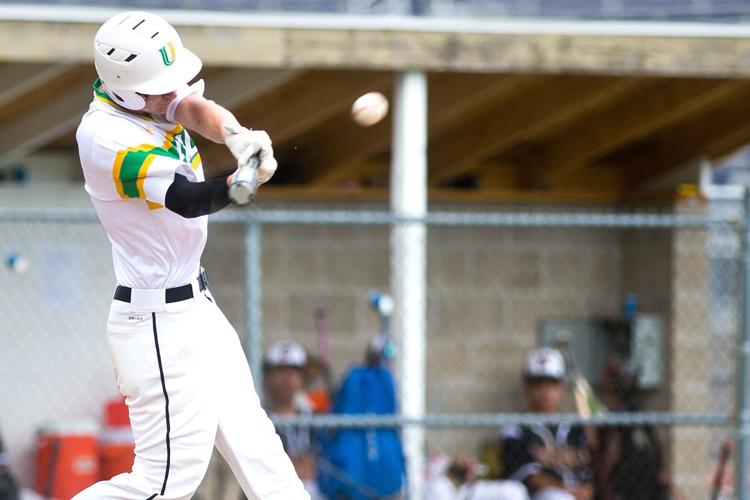 052619-blm-spt-6uhighbase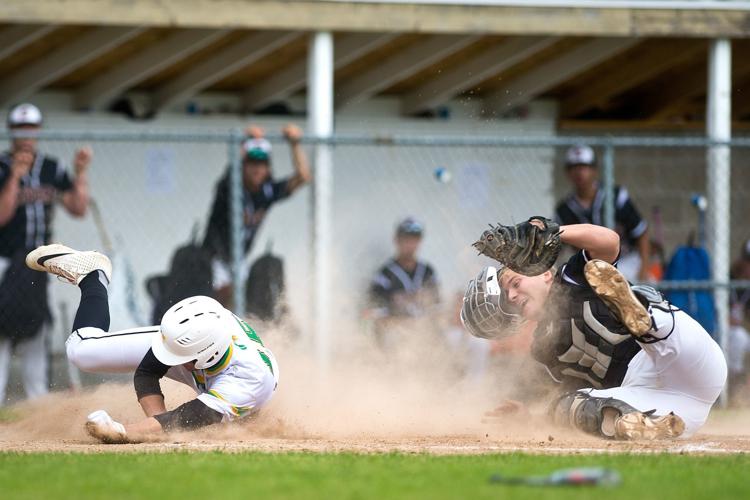 052619-blm-spt-7uhighbase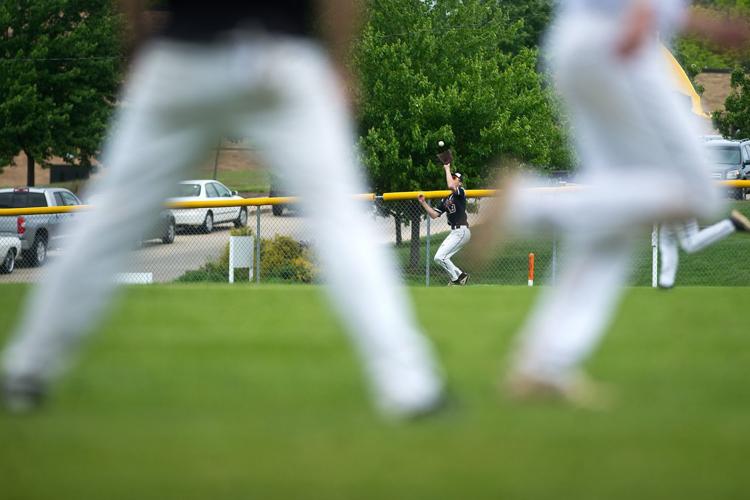 052619-blm-spt-15uhighbase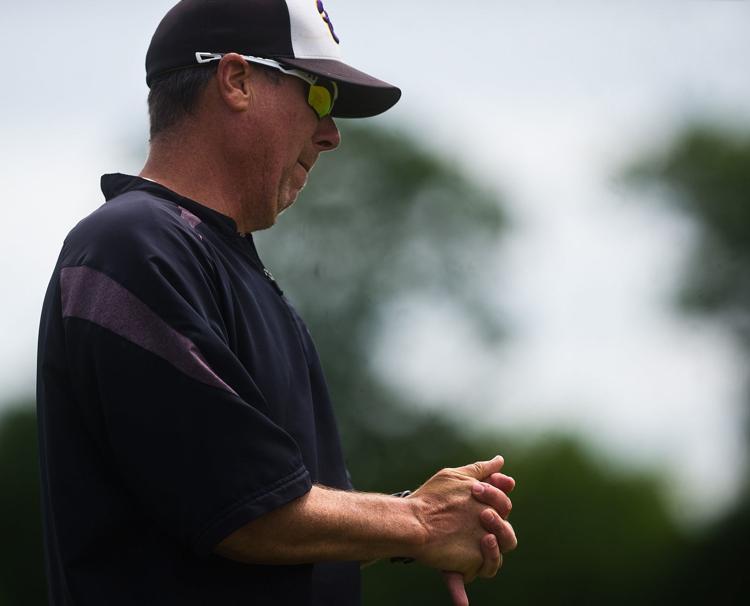 052619-blm-spt-8uhighbase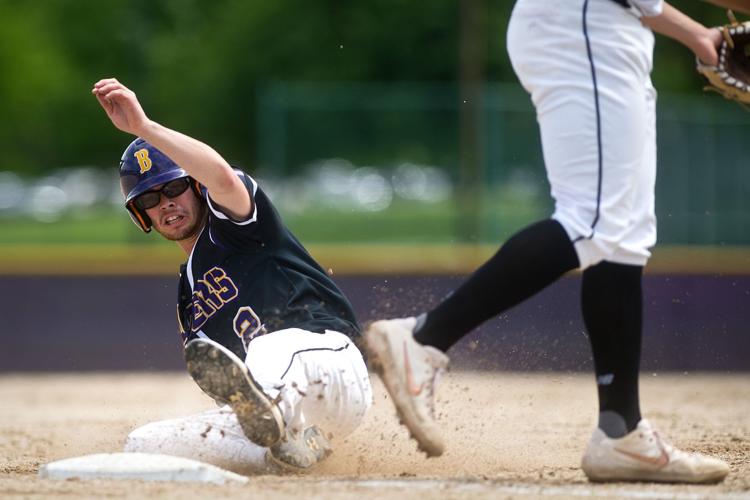 052619-blm-spt-9uhighbase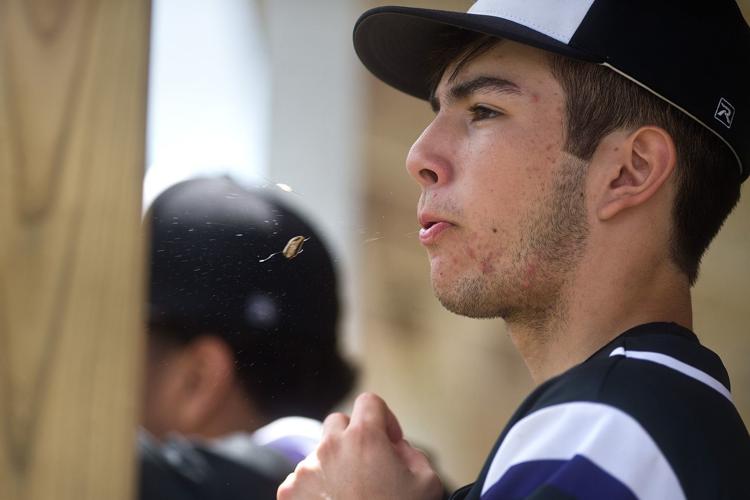 052619-blm-spt-10uhighbase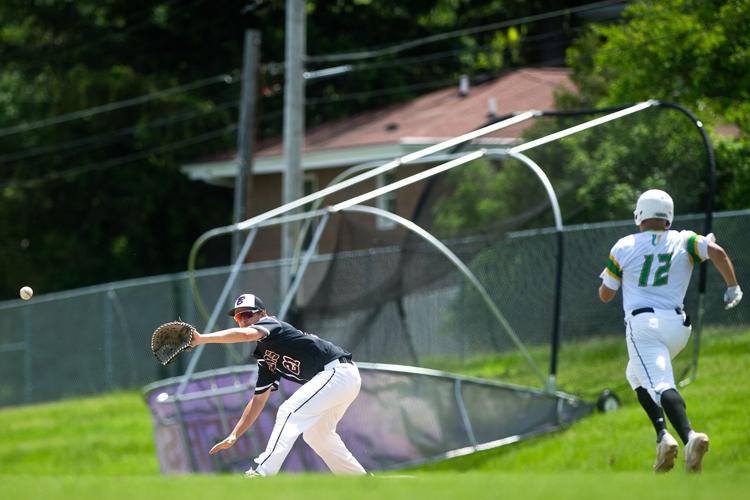 052619-blm-spt-1uhighbase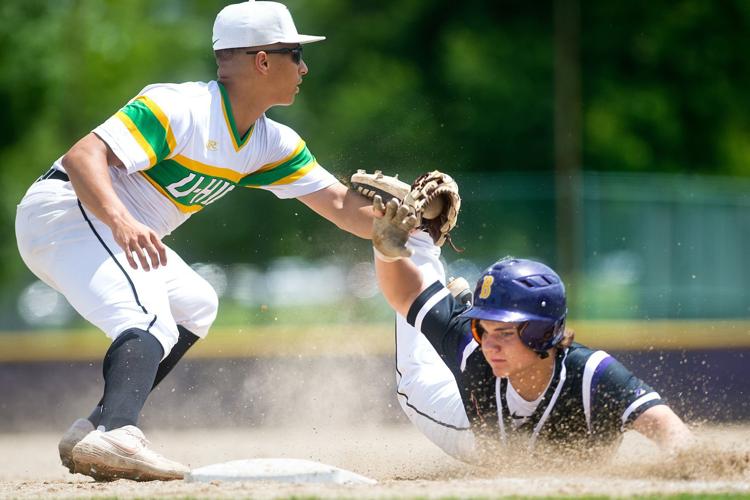 052619-blm-spt-11uhighbase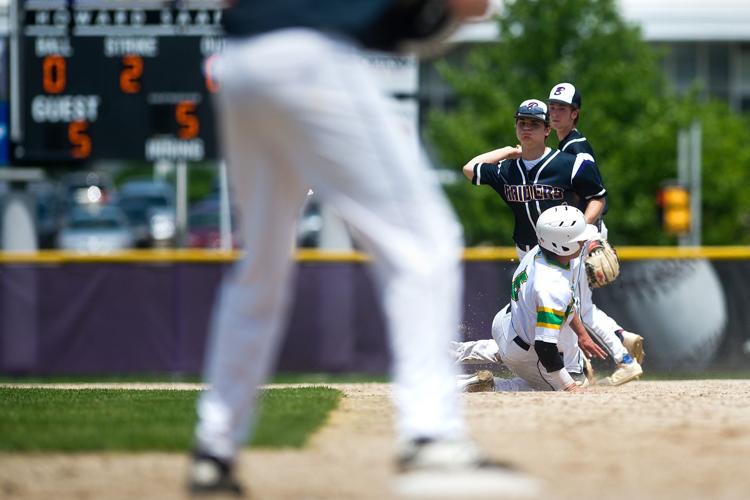 052619-blm-spt-12uhighbase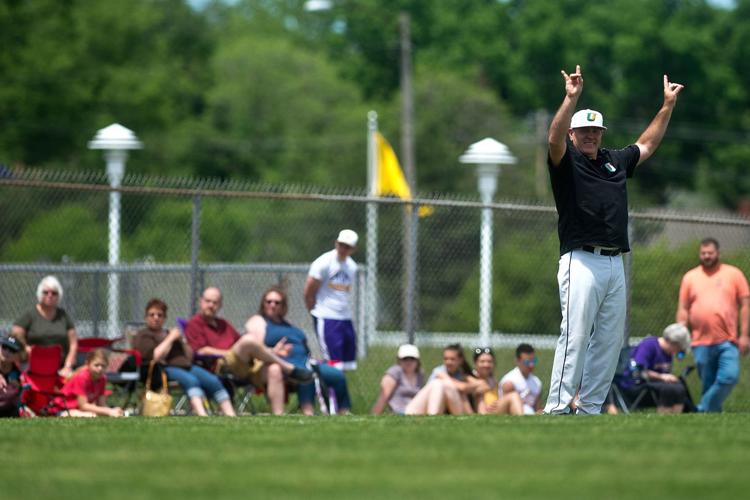 052619-blm-spt-3uhighbase