Katie Steinman contributed 22 points and four steals as Central Catholic High School rallied from an 11-point deficit in the third quarter to …
Tremont edges EPG, 64-61, to conclude the 109th McLean County boys basketball tournament.
Eureka won its fourth straight girls McLean County Tournament championship with a 62-48 victory over Fieldcrest.
Chelsie Price's 17 points paced University High School's girls basketball team to a 45-26 Central State Eight Conference win over Chatham Glen…
Class 2A No. 1-ranked Chicago Orr sprinted past No. 5 University High, 60-23, in a basketball game at Chicago.
Zach Cleveland supplied the inside punch and Griffin McCluskey was the outside spark in Normal Community's basketball win over Machesney Park …
The Fieldcrest High School basketball team rallied from an eight-point deficit after three quarters to trip Deer Creek-Mackinaw, 62-59, in the…
JACKSONVILLE — Alex Wood sank five 3-pointers and led the way with 17 points as University High rolled past Jacksonville, 61-34, in a Central …
Peoria Manual rode its defense to a Big 12 Conference basketball win over Normal Community, 46-35, at Peoria.
El Paso-Gridley earned its second straight trip to the McLean County Basketball Tournament championship game, while Tremont secured its first …
Normal West cruises to a 60-42 Big 12 Conference win over Bloomington.
Rylie Vaughan paced four Prairie Central High School players in double figures with 17 points as the Hawks beat Monticello, 66-54, in an Illin…
Braden Zenor lifted Tri-Valley with 19 points and 10 rebounds in a McLean County Tournament win at LeRoy.
Fieldcrest and Eureka will play for the girls McLean County Tournament title after semifinal wins. 
Serving up info on the boys Intercity basketball games on tap this weekend. Pull up a chair and enjoy.
Bloomington High School's basketball win over Normal West on Nov. 30 saw the Purple Raiders eager to forget the previous day's loss while the …
Shae Ruppert scored 26 points and passed the 1,000th-point milestone for her career while leading No. 7 seed Heyworth High School past No. 3 s…
Central Catholic's basketball team showed no ill effects physically while playing its fourth game in four days, rolling to a home win over IVC.
Deer Creek-Mackinaw slipped past Tri-Valley, 57-55, and Tremont held off LeRoy, 61-44.
Isaiah Brown's 22 points helped Peoria Quest down Class 1A No. 1-ranked Roanoke-Benson High School, 63-54, and hand the Rockets their first lo…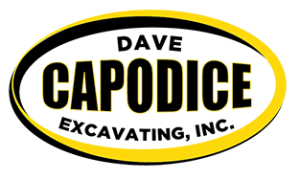 Dave Capodice Excavating & Material Sales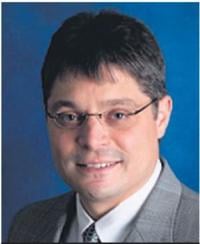 The University High School basketball team, which is tied for No. 5 in Class 2A, survived a slow tempo on Tuesday long enough to make a late s…
Pairings for Friday's semifinals of the boys McLean County Tournament are set after the final two quarterfinal games were contested Tuesday at…
URBANA — Landon Moore scored 23 points as Bloomington High School rallied in the fourth quarter to turn back Urbana, 68-64, in a Big 12 Confer…
The Fieldcrest Knights advance over Eureka in the McLean County Tournament.
El Paso-Gridley made up for Ridgeview shutting down Jack Weber to down the Mustangs in the McLean County Tournament quarterfinals while No. 1-…
El Paso-Gridley advances in the McLean County Tournament after defeating Ridgeview.
Abbey Davis dropped in 21 points in Central Catholic's girls basketball victory over conference foe Pontiac.