Junior guard Landon Moore scored 25 points Monday night, including seven in overtime, to lead Bloomington High School's basketball team to a 6…
Debbie Coffman was still coaching hard, especially on defense, for Central Catholic High School's girls basketball team even with an 18-0 lead…
BLOOMINGTON — Normal Community High School's boys basketball team has been seeded No. 1 in the large school bracket of the 41st State Farm Hol…
Lexington native Kevin Brown's name and legacy live on through his wife, Jodi, and the KBStrong - Fighting the Fight Foundation she heads to f…
Abbey Davis paced Central Catholic's girls past Kankakee McNamara, the 499th career win for Saints' coach Debbie Coffman.
Hot-shooting Marian Catholic outscored Normal West 28-7 in the second quarter of a nonconference boys basketball win at Normal.
Sacred Heart-Griffin turned a big rebounding edge into a win over U High's boys basketball team.
Bloomington High School's boys basketball team rallied late for a one-point win in head coach Justin Walker's home debut.
Bloomington defeats Peoria High, 56-55.
PEORIA — Peoria Notre Dame jumped out to a 12-point lead after the first quarter and Normal Community High School couldn't recover as the Iris…
The Normal West High School basketball team gave 17 points to Bryson Tatum during a 57-47 loss to Big 12 Conference host Urbana on Friday.
BLOOMINGTON — Central Catholic High School's goal at halftime Friday night was all about getting kills ... or three straight stops on defense.
See more photos from the Lincoln boys basketball win over Taylorville.
Garrett Stevens contributed 16 points, eight rebounds and four assists to lead Ridgeview High School past LeRoy, 49-43, at Colfax.
Serving up info on the boys Intercity basketball games on tap this weekend. Pull up a chair and enjoy.
Normal West's girls basketball team had "a moment of cheer' in memory of late beloved volunteer/fan Charlie Crabtree. Then the Wildcats rolled…
U High boys debut at No. 8 in the season's first Class 2A state basketball poll.
Ryan Weir scored 23 points and Carter Dawson 20 for Pontiac High School's basketball team Tuesday night in a 61-49 nonconference victory over …
Normal Community edged Normal West in four overtimes and University High clipped Central Catholic on the final night of the Intercity Tourname…
Normal Community wins four-overtime victory over Normal West in the Intercity Boys Basketball Tournament Monday at Shirk Center.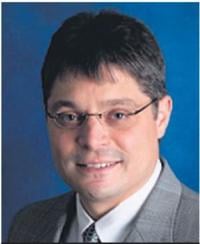 Country Financial - Michael A. Lenahan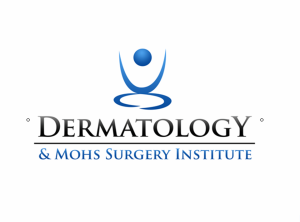 Dermatology & Mohs Surgery Institute
The Normal West High School girls basketball team improved to 5-0 with a 58-40 victory at Pontiac on Monday.
The Illinois Basketball Coaches Association Hall of Fame Class of 2020 will include an area contingent led by former players Chad Hutson of No…
BLOOMINGTON — Following orders has put the Normal Community High School basketball team in front.
Prairie Central rode Trey Bazzell's 35 points to the title in the GCMS Thanksgiving Basketball Tournament.
Longing to take a trip down memory lane? Why not take a look at the past high school basketball stories from The Pantagraph!
See photos from Central Catholic and Normal West's game on day three of the 48th annual Intercity Boys Basketball Tournament.
Trey Bazzell and Cooper Palmore helped Eureka High School to a 60-53 victory over Prairie Central in the GCMS Thanksgiving Tournament.