-TOLONO — As Ryland Holt's missed free throw took an extra curl around the front of the rim before falling off with 1:20 remaining, Bryce Barnes was there.
In fact, Barnes was everywhere he needed to be and everywhere the GCMS High School basketball team could have wanted him when it counted Friday in the Tolono Unity Class 2A Sectional championship game.
Barnes rebounded Holt's misfire before adding a critical steal and a bucket in the final 30 seconds to propel GCMS past Central Catholic, 58-53, before a deafening capacity crowd of 1,900 at the Rocket Center.
"It was a great effort from our whole team. We fought back and stepped up in the last minute and got a win," Barnes said. "My teammates having my back and me having my teammates' back is what got the job done tonight."
"They really controlled a lot of the game. Our guys showed a lot of resilience," said GCMS coach Ryan Tompkins. "It was great to see our guys want the basketball in key moments. Overall, our aggressiveness and our energy just picked up."
No. 6-ranked Central Catholic, which held a 26-15 second-quarter advantage before settling for a 28-25 halftime lead, bowed out at 25-8.
"Great game. Gibson City's got a wonderful team," Saints coach Jason Welch said. "The second half they really came at us hard. That's what great teams do, they find ways to win."
With GCMS holding a one-point edge, Connor Birky emerged from a scramble in pursuit of a missed Holt free throw with the ball and passed to Holt for a basket at the 37-second mark. Barnes then turned a steal into a score for the final margin with 21 seconds left.
"The 50-50 balls, rebounds, you tip your hat," said Welch. "Our kids were battling, too. But they came up with those plays. Our kids have nothing to be ashamed of. It was two good teams going at it."
Headed to Division II Minnesota State, Holt was held relatively in check for the initial three quarters as Saints Zach Tomerlin and Owen Morris denied him the ball. But Holt recorded 13 points and six rebounds in the fourth quarter and totaled 20 points, 12 rebounds and six blocks.
"I had to stick with what I was doing and keep battling," Holt said. "They were trying to cut me off from the ball. I had to keep getting position, and it worked out the second half. I think our experience showed. That was an amazing basketball game right there. They played great. This is an amazing feeling."
Yoder topped Central Catholic with 21 points. The Illinois Wesleyan-bound guard scored seven points in a 51-second span of the second quarter on a driving layup, a pull-up mid-range jumper from the wing and a 3-pointer.
"He's a great player, probably the best guard we've seen all year," Barnes said of Yoder. "He can finish with both hands, go both ways and he can shoot. To stop him at the end was awesome."
GCMS trailed by just three at the half thanks to senior reserve Lane Short, who scored eight of his 10 points in the second quarter.
"Lane Short was huge for us," said Tompkins. "The second quarter we got down 11, and he came in and gave us energy at the rim."
Tommy Nelson contributed 16 points and 10 rebounds for the Saints, who were limited to just seven attempts from beyond the arc and two 3-pointers.
"They do a lot of things right," Welch said. "They made it real hard for us to get shots off, and then they've got rim protection with Ryland."
Birky and Barnes chipped in nine points each, while Barnes' eight rebounds helped the Falcons to a 32-25 rebounding edge.
Central Catholic went to the free throw line just five times, sinking all of them. GCMS survived nine misses in 16 tries at the foul line.
---
Photos: Gibson City-Melvin-Sibley wins sectional over Central Catholic
030219-blm-spt-10ccgcms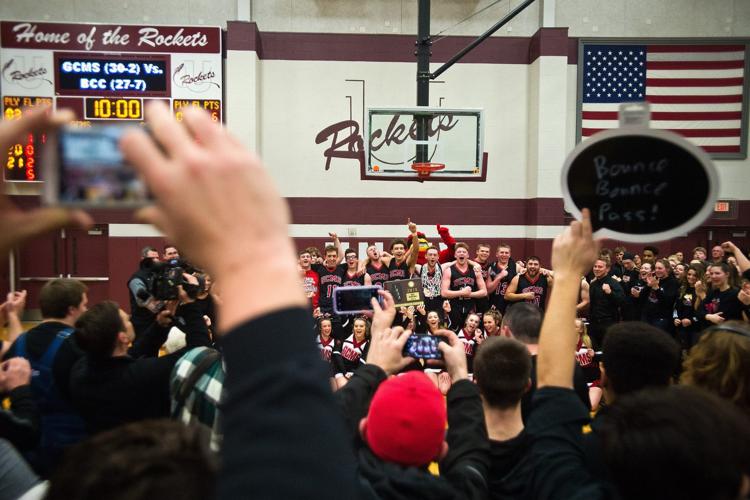 030219-blm-spt-7ccgcms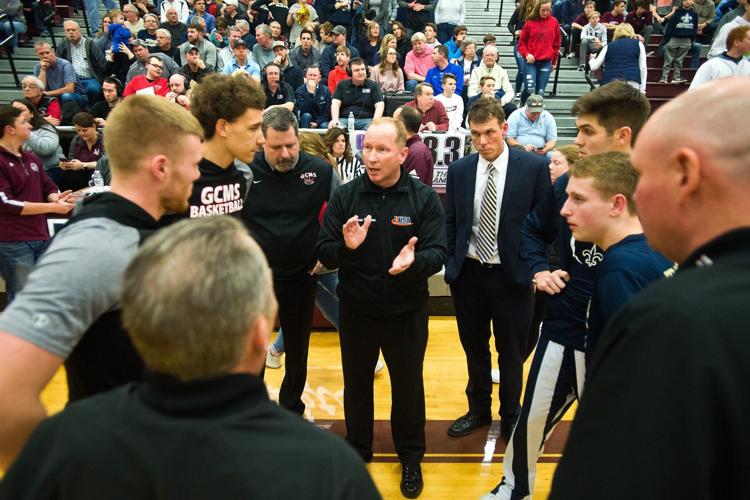 030219-blm-spt-8ccgcms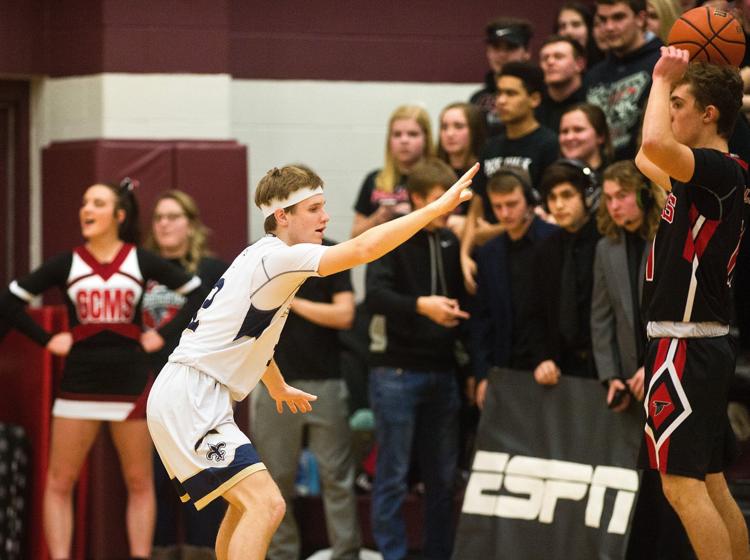 030219-blm-spt-9ccgcms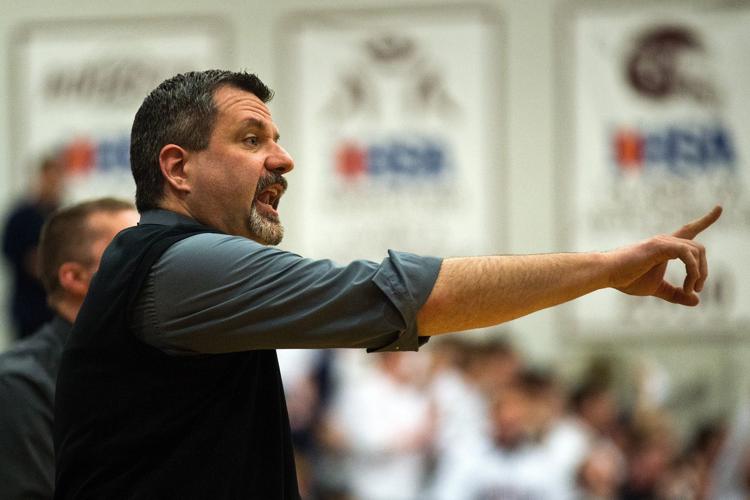 030219-blm-spt-6ccgcms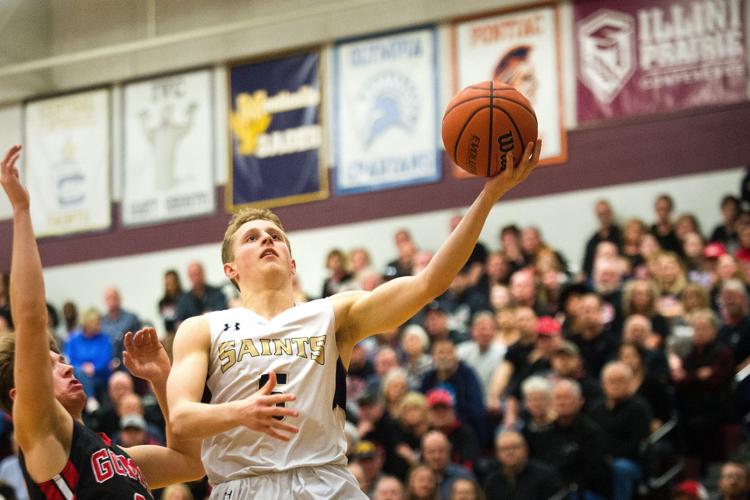 030219-blm-spt-4ccgcms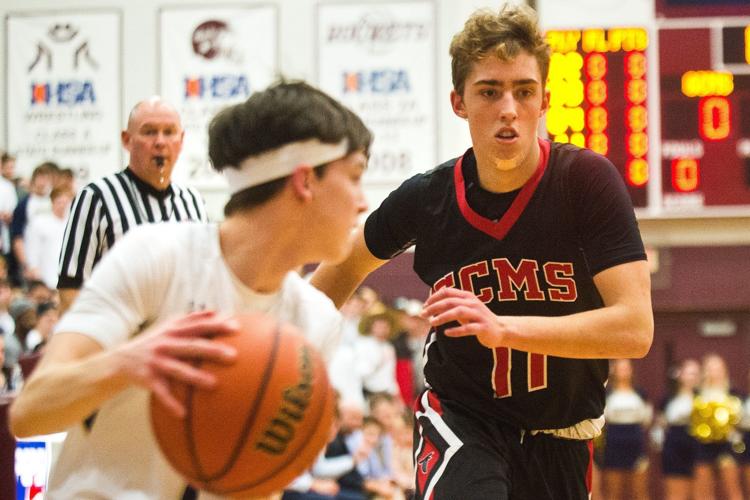 030219-blm-spt-11ccgcms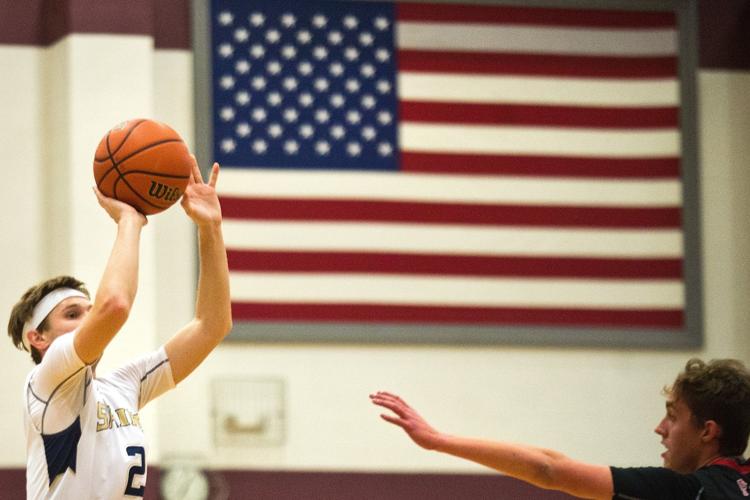 030219-blm-spt-12ccgcms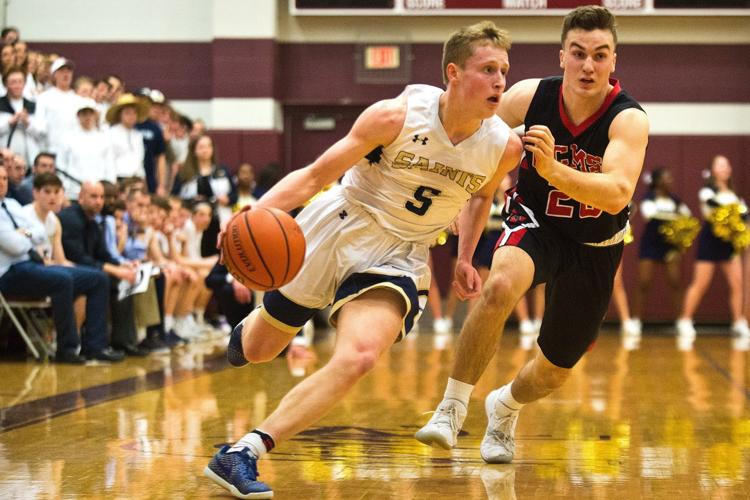 030219-blm-spt-13ccgcms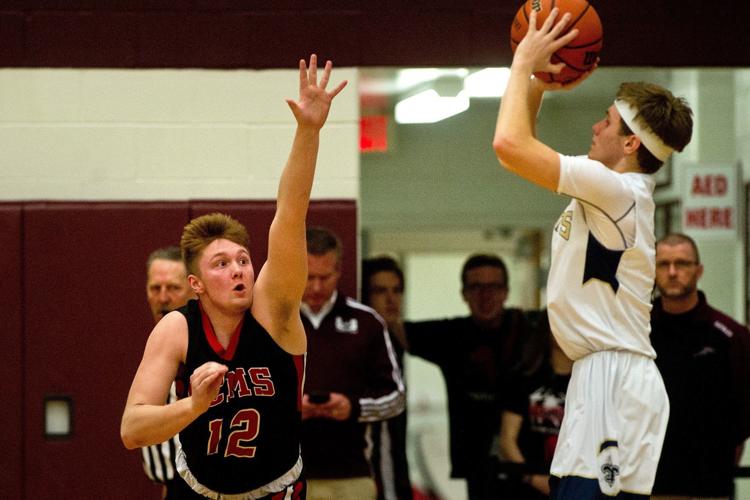 030219-blm-spt-14ccgcms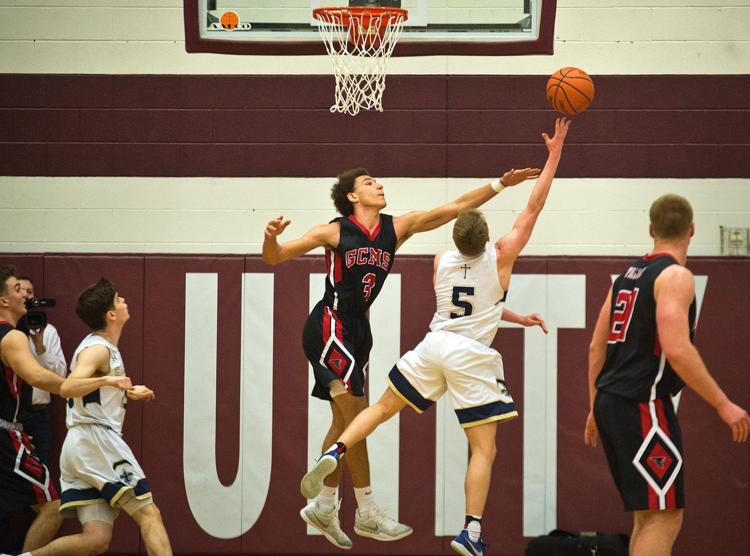 030219-blm-spt-15ccgcms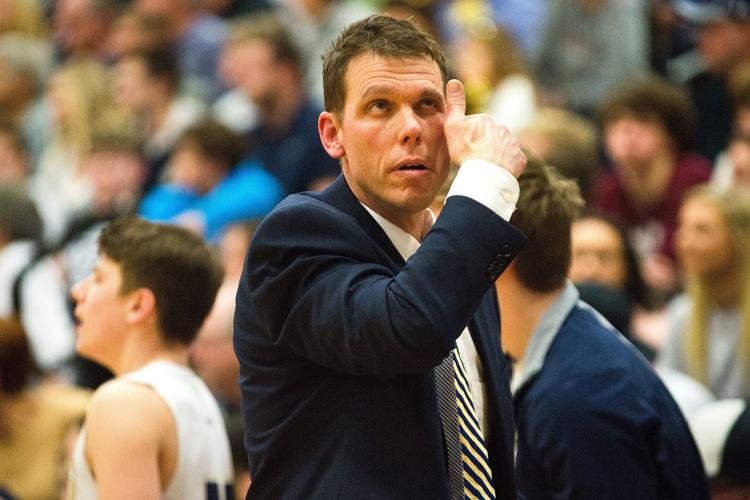 030219-blm-spt-16ccgcms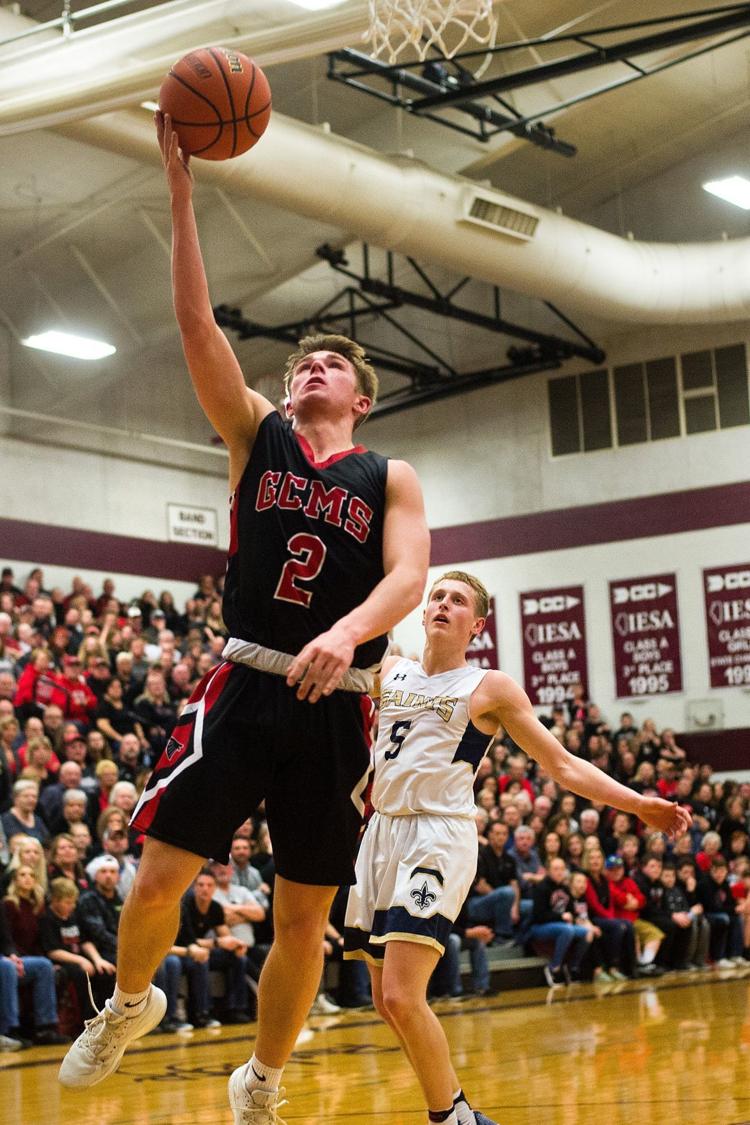 030219-blm-spt-17ccgcms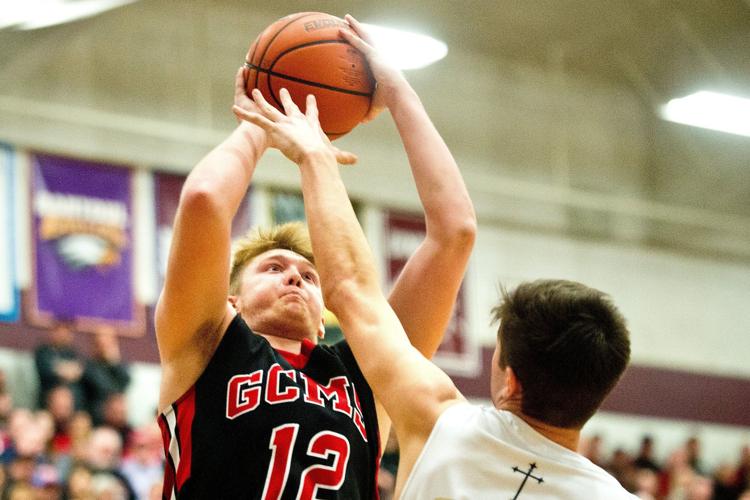 030219-blm-spt-18ccgcms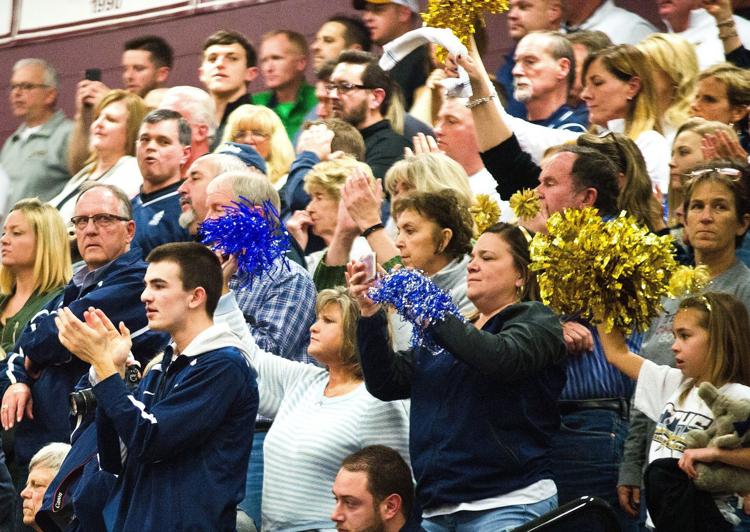 030219-blm-spt-19ccgcms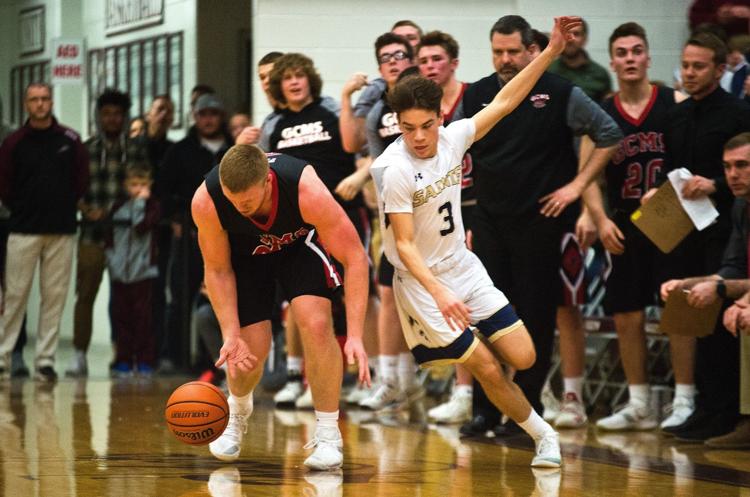 030219-blm-spt-21ccgcms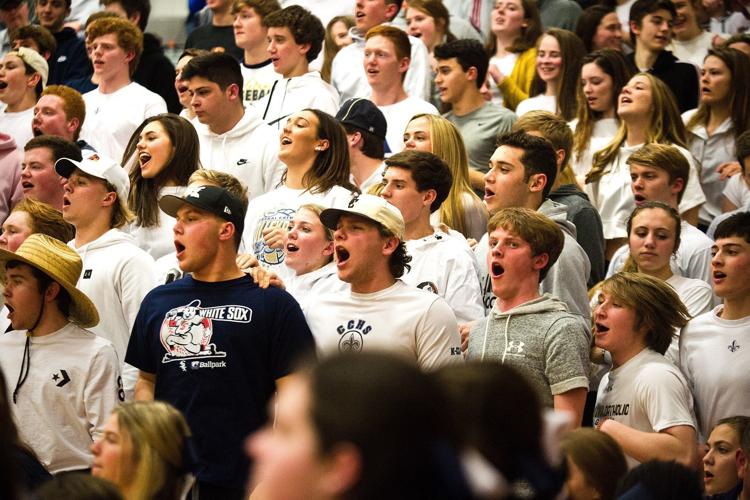 030219-blm-spt-3ccgcms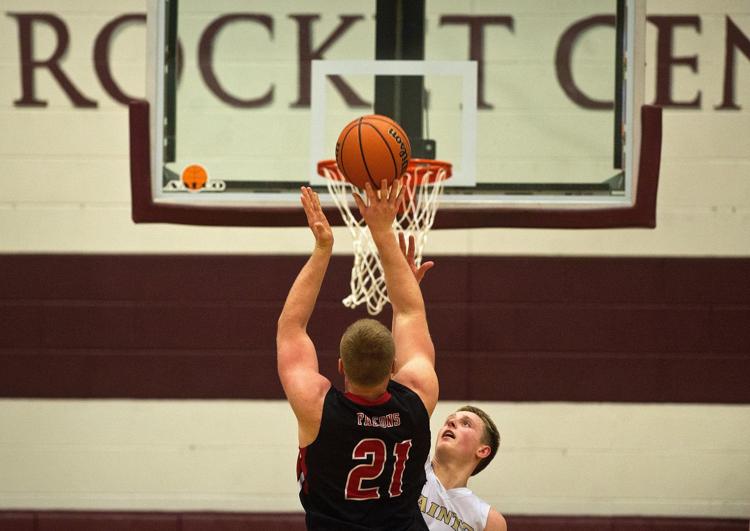 030219-blm-spt-20ccgcms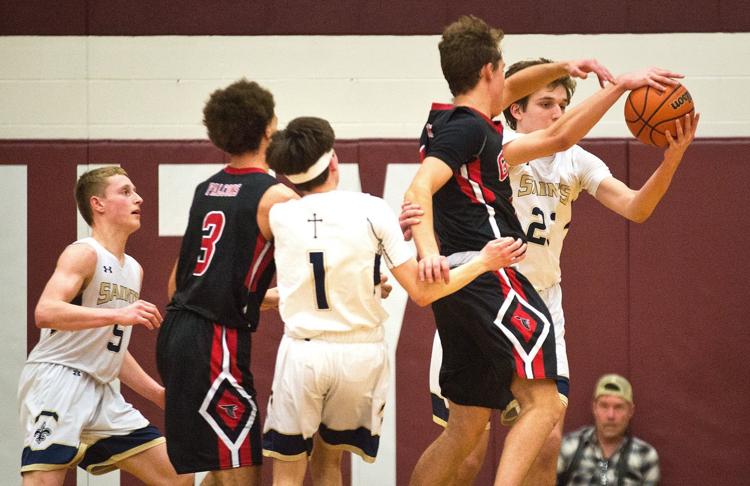 030219-blm-spt-22ccgcms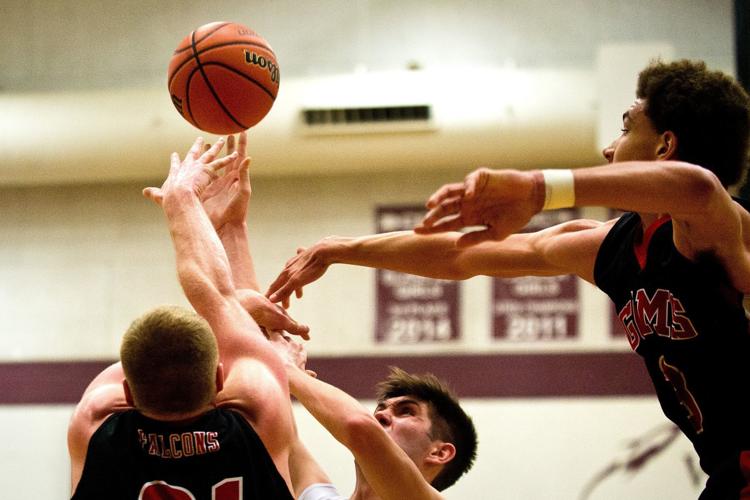 030219-blm-spt-23ccgcms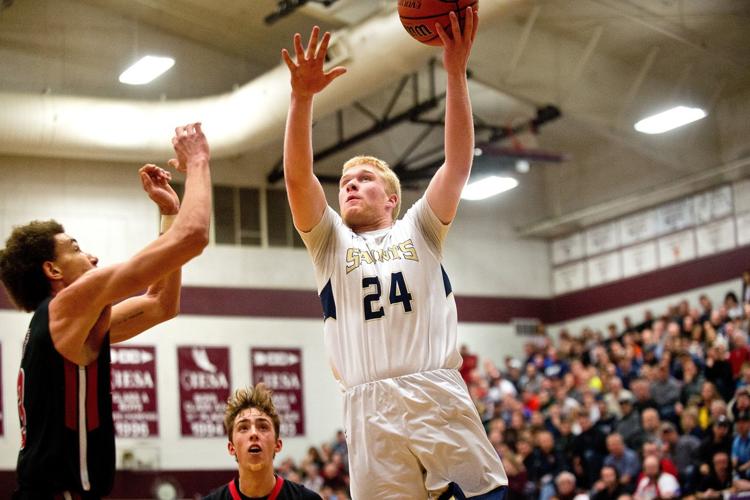 030219-blm-spt-24ccgcms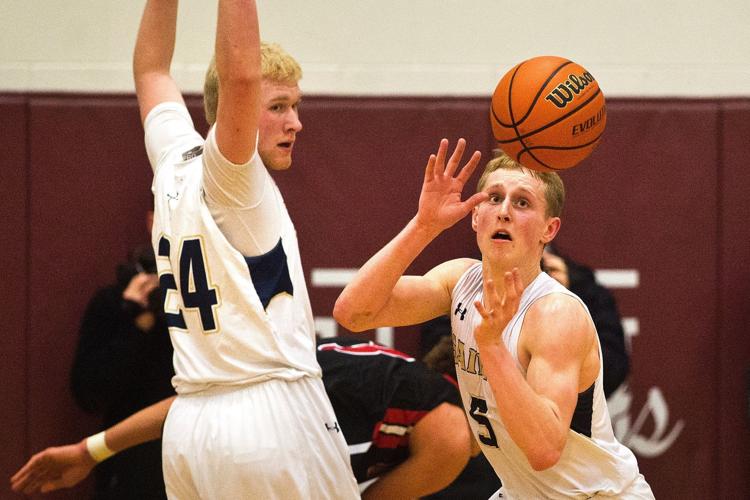 030219-blm-spt-25ccgcms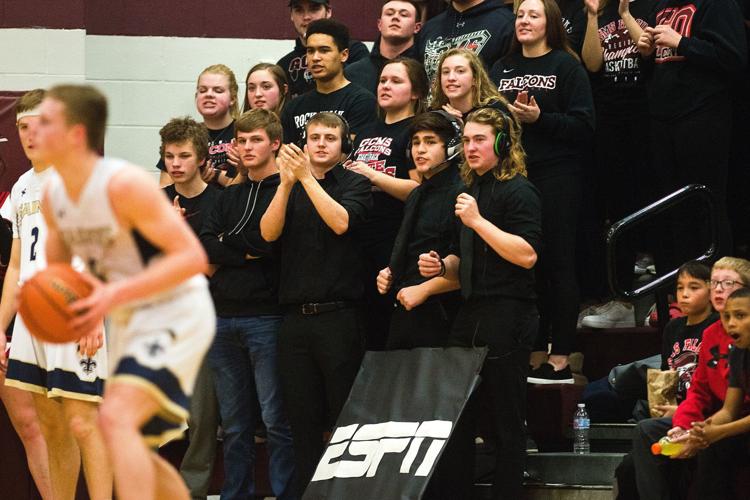 030219-blm-spt-2ccgcms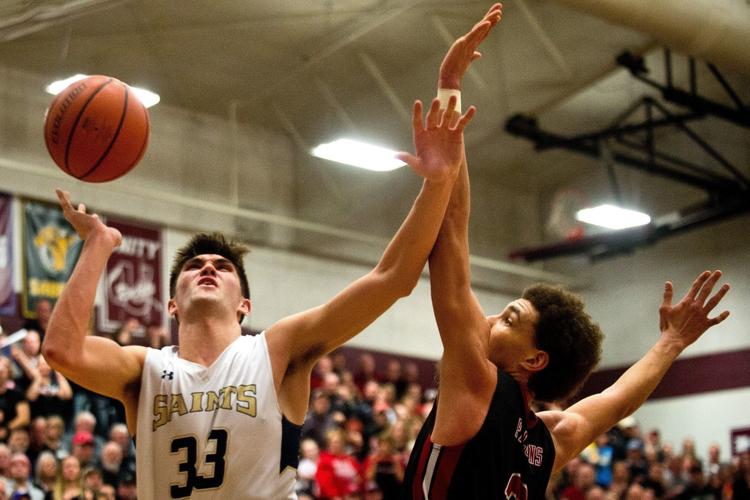 030219-blm-spt-26ccgcms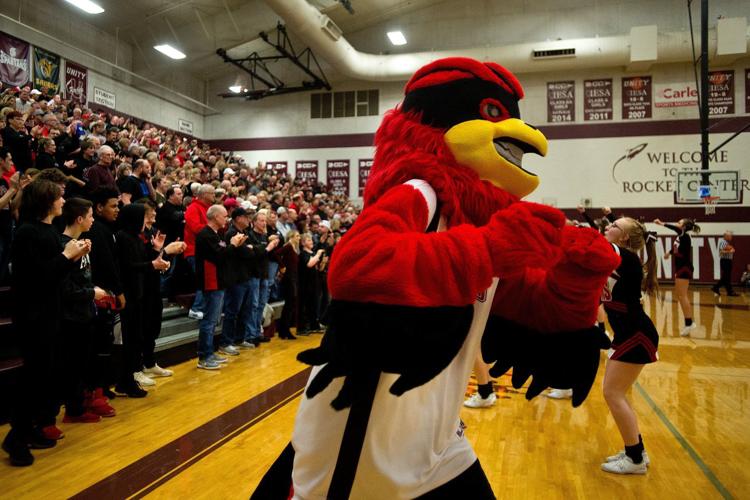 030219-blm-spt-28ccgcms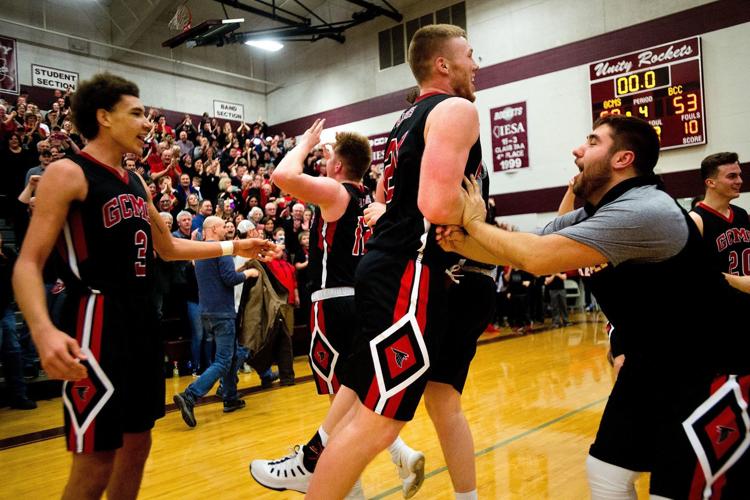 030219-blm-spt-29ccgcms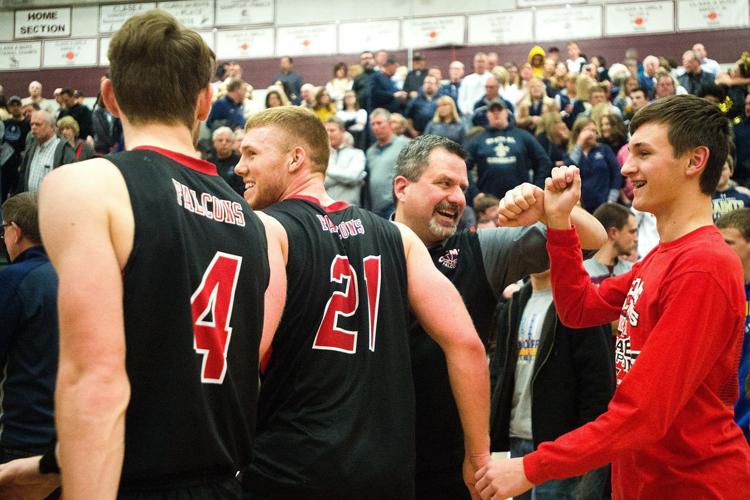 030219-blm-spt-1ccgcms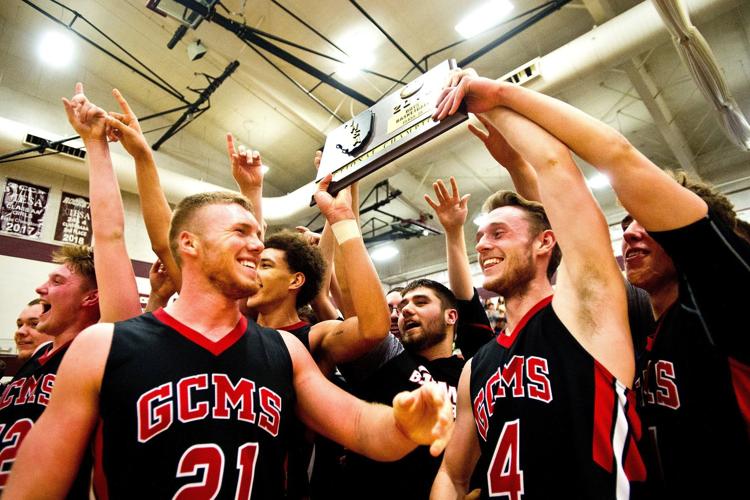 030219-blm-spt-30ccgcms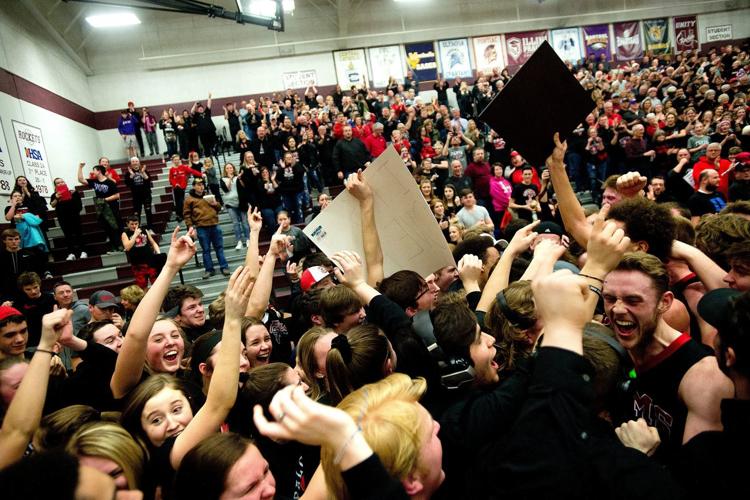 030219-blm-spt-27ccgcms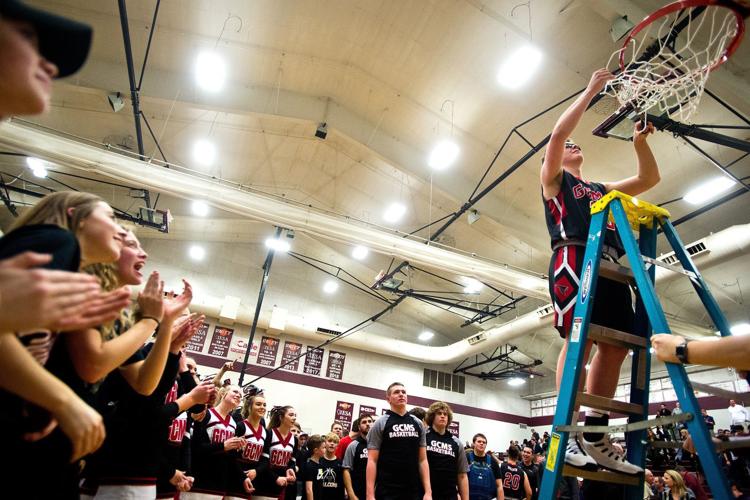 030219-blm-spt-5ccgcms