JOLIET — The University High School basketball team both discovered and executed the game plan for staying with powerhouse Chicago Bogan on Tuesday in the Class 3A Joliet Central Super-Sectional.
Yet when the Pioneers' efficiency began to slip late in the third quarter, Bogan took full advantage.
U High trailed by just four late in the final minute of the third quarter before Bogan pulled away for a 68-53 victory. 
"We played how we wanted to play. The game was at our pace," Pioneers coach Andrew McDowell said. "If we shoot the ball well, like we had been the second half of the season, it's a different outcome."
No. 2-ranked Bogan (29-3) faces DePaul Prep in the semifinals of the 3A State Tournament at 11 a.m. Friday at Carver Arena in Peoria.
"We're good on big courts. We love playing on big courts. We've got a little gym in the city," said Bengals coach Arthur Goodwin. "We figured out what they were doing. We go 10 or 12 deep. We just wore them down."
U High's deficit stood at 40-36 after two Alex Wood free hrows with 31 seconds left in the third period, but Bogan's Tyreon Hardin tossed in a 3-pointer at the 12-second mark to extend the Bengals' margin to seven.
"We played hard and gave it everything we had. We did our own thing and did it our way," Wood said. "We slowed them down on offense, but the third quarter they got their shots down."
A steal and layup from Jordan Booker pushed the Bogan advantage to 51-40 midway through the fourth quarter, and the Pioneers were forced to abandon their patient ways to pursue the Bengals in an effort to close the gap.
Guards Booker (23 points) and Antione Bloxton (22) spearheaded the Bogan attack.
"Jordan Booker, he's just steady, been steady all year," said Goodwin. "He's all-city, should be all-state. He always steps up."
Rashaun Agee, Bogan's 6-foot-8 junior standout, was held to one point through three quarters partly because of foul trouble that sent him to the bench for the entire second quarter.
Agee scored eight fourth-quarter points, four on a pair of reverse dunks.
A three-point play from Bloxton 49 seconds before halftime gave the Bengals a 27-23 edge. U High trailed by two at the half after a Nate Torres inside bucket.
"They took shots we were comfortable with them taking," said McDowell. "We got some back doors and got the ball inside. We played well at the offensive end. I'm proud the way we defended and played together."
Bogan committed 12 of its 14 turnovers in the opening half, while U High had nine of its 14 turnovers after the break.
Logan Christensen scored eight of his team-high 14 points in the fourth quarter. Wood added 10 points, Torres nine and Drew Wollenschlager eight.
The Pioneers shot 47.5 percent from the floor (19 of 40) and received a team-high five rebounds from Wollenschlager.
Bloxton contributed Bogan highs of seven rebounds and three steals. The Bengals shot 51 percent from the field (22 of 43) and outrebounded U High, 25-21.
---
Photos: University High falls in Class 3A super-sectional
031319-blm-spt-5uhigh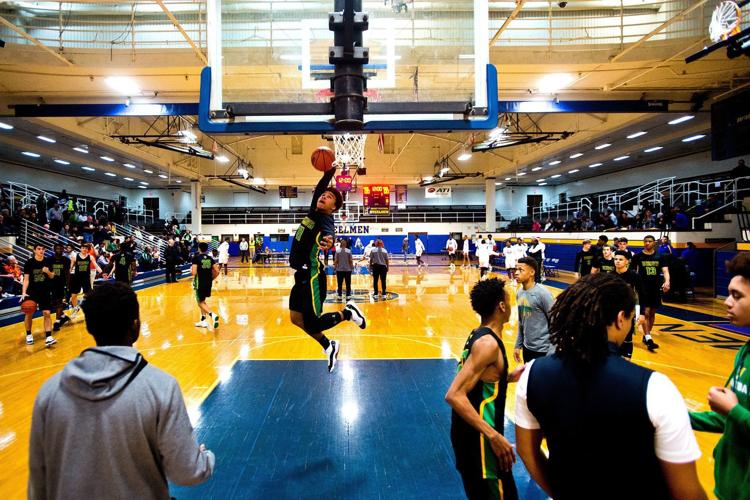 031319-blm-spt-6uhigh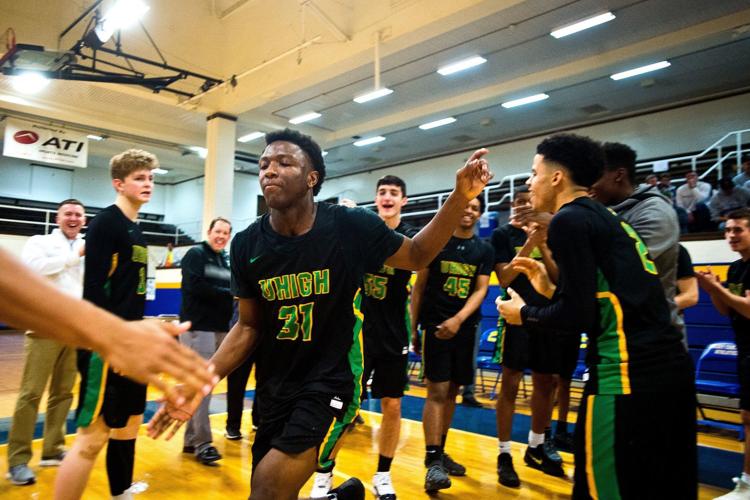 031319-blm-spt-7uhigh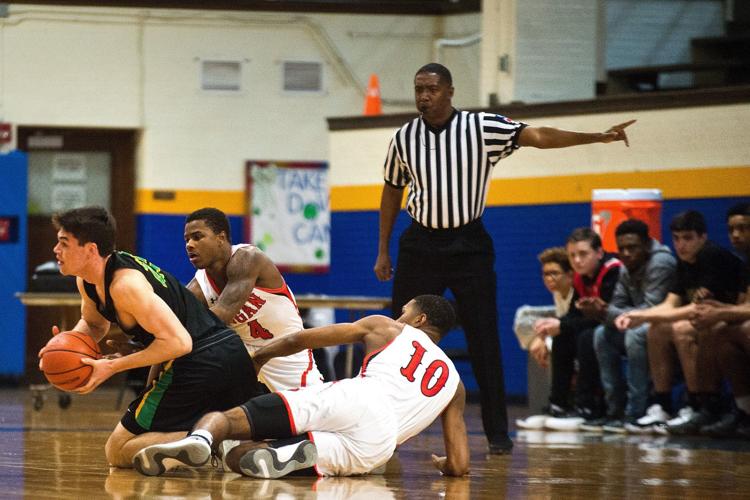 031319-blm-spt-8uhigh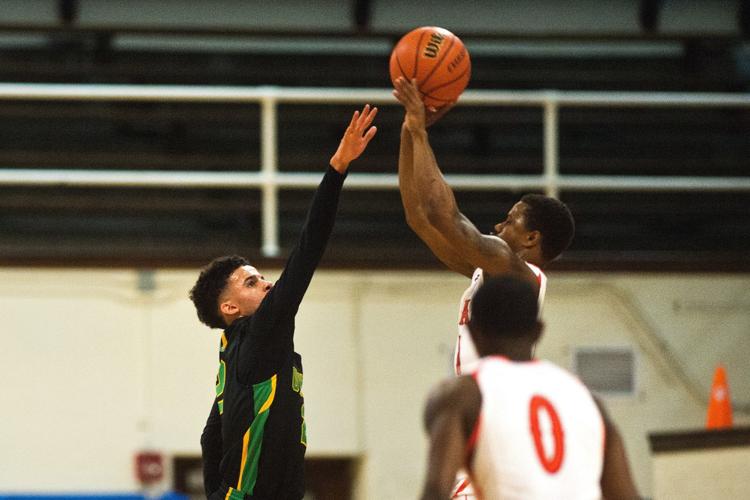 031319-blm-spt-9uhigh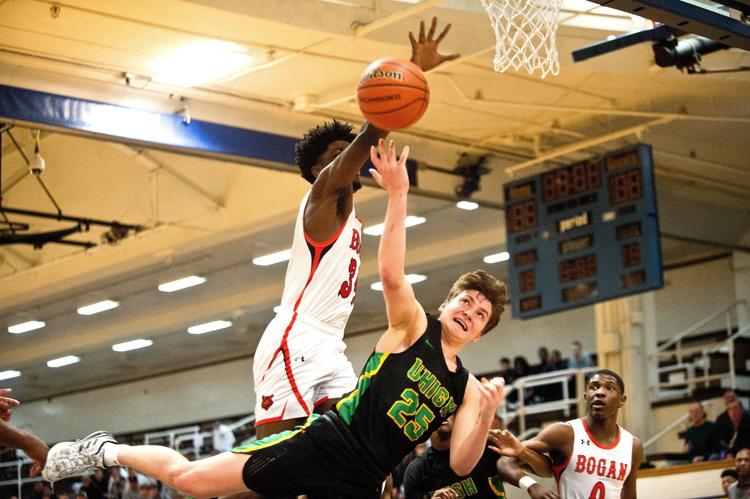 031319-blm-spt-2uhigh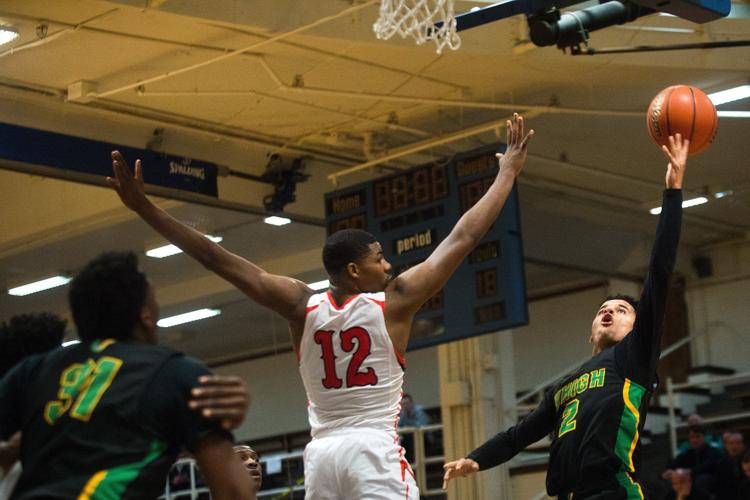 031319-blm-spt-10uhigh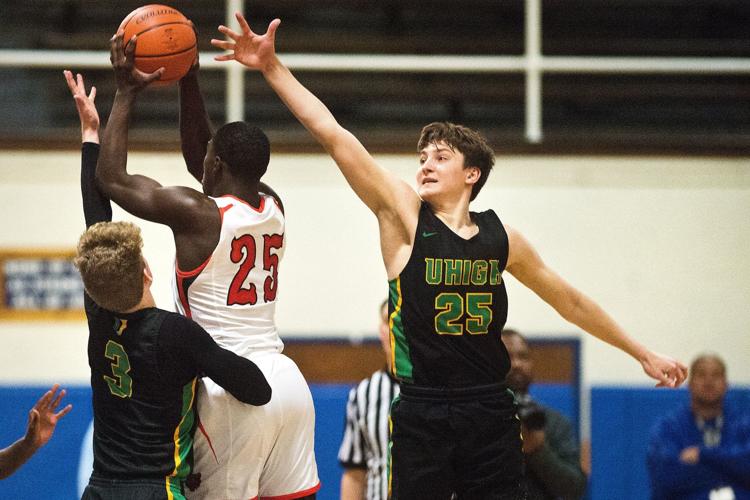 031319-blm-spt-3uhigh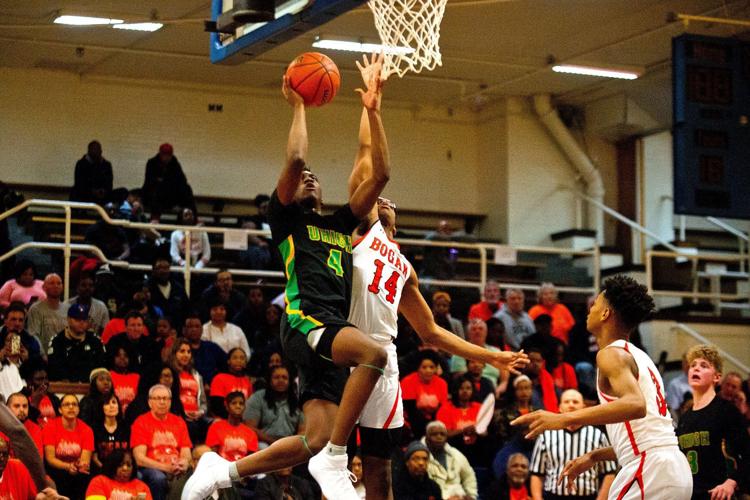 031319-blm-spt-11uhigh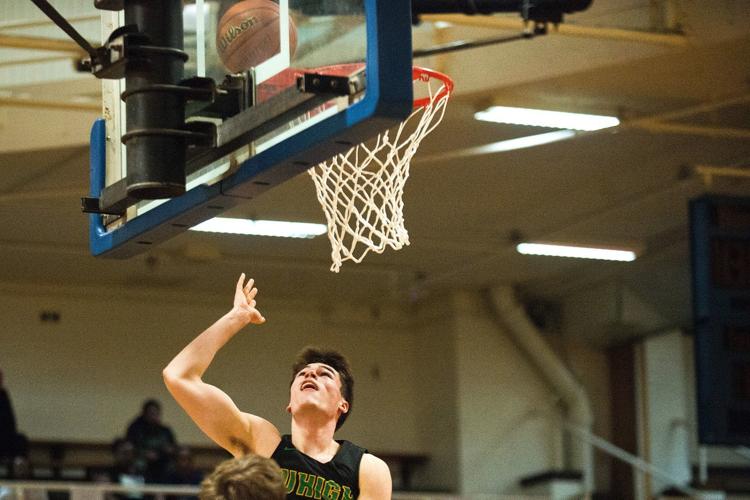 031319-blm-spt-14uhigh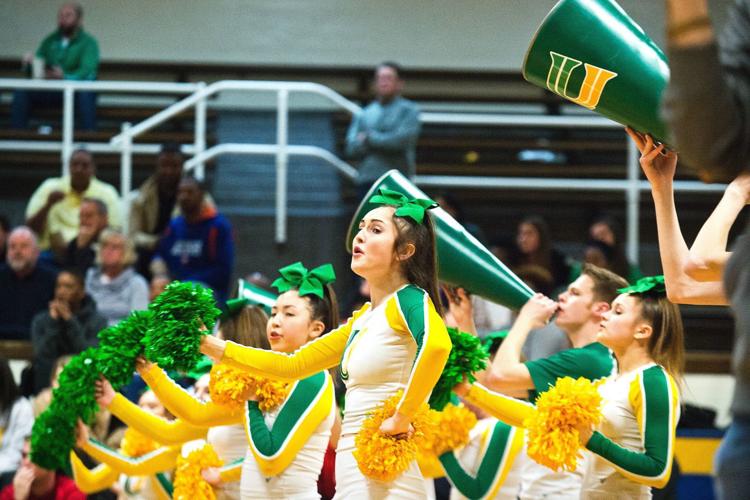 031319-blm-spt-12uhigh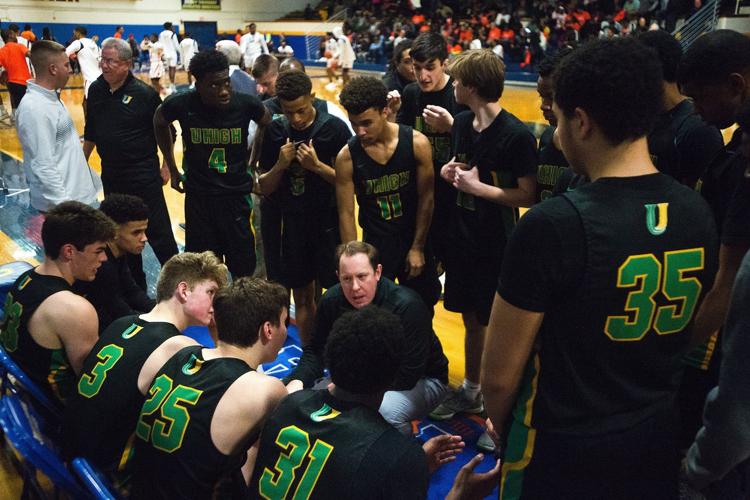 031319-blm-spt-13uhigh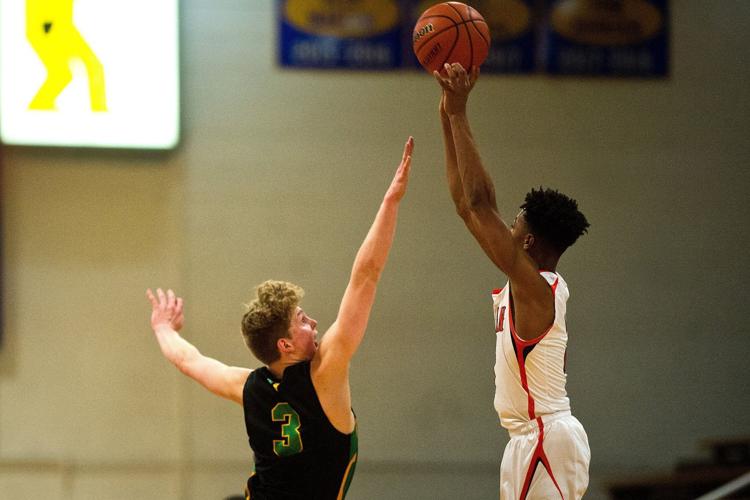 031319-blm-spt-15uhigh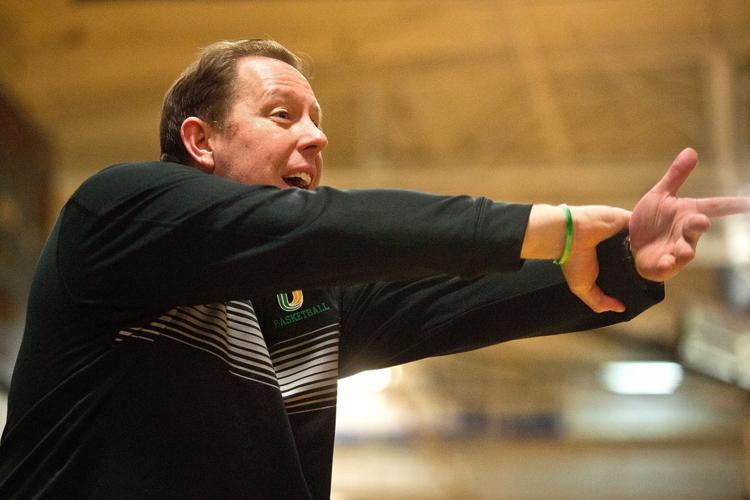 031319-blm-spt-4uhigh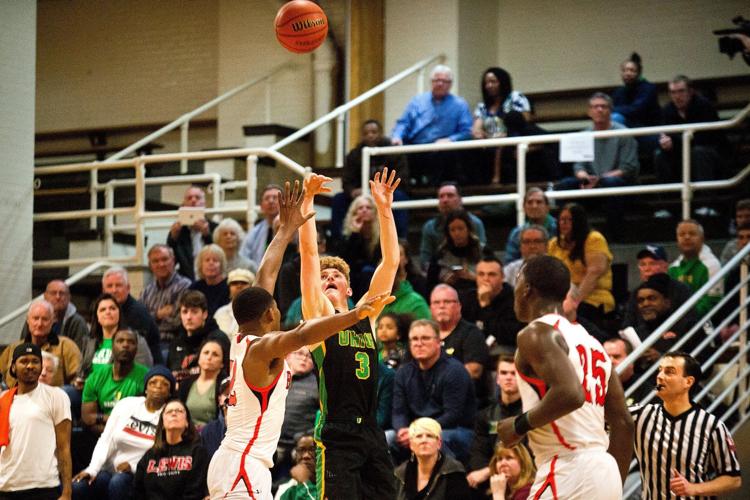 031319-blm-spt-1uhigh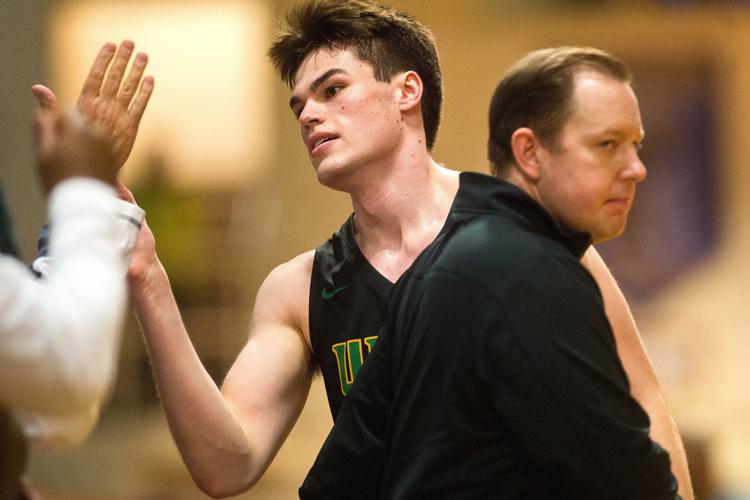 031319-blm-spt-16uhigh