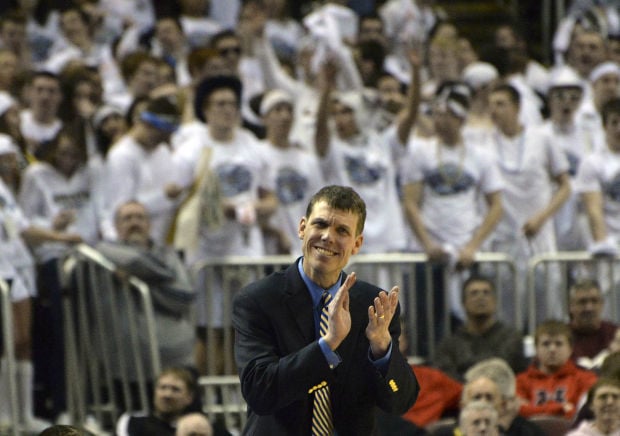 BLOOMINGTON — Normal Community High School's Dave Witzig and Central Catholic's Jason Welch enjoyed the experience of taking their teams to compete in state basketball tournaments at Peoria's Carver Arena.
Now they look forward to hopefully bringing them to the place where they grew up watching the event.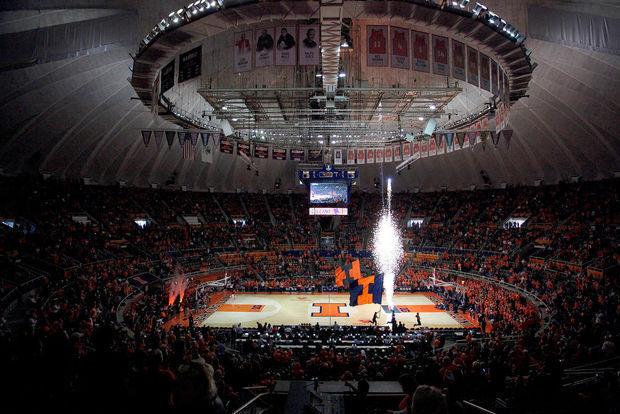 The Illinois High School Association announced Monday the Boys State Basketball Tournament will return to State Farm Center in Champaign (formerly the Assembly Hall) next March. After 77 years, the tourney moved from Champaign to Peoria in 1996.
The Girls State Basketball Tournament will remain at Illinois State's Redbird Arena, where it has been held since 1992.
"I feel bad for Peoria because I thought they did everything right," said Witzig, who coached NCHS to fourth place in 2011 and second in 2015 in the Class 4A State Tournament. "But in another sense it will be cool to go back to the University of Illinois. Historically, that's where it's been. As a player and coach to watch games at a Big Ten arena it will be cool to go back to Champaign-Urbana."
"The people of Peoria have been nothing but wonderful," said Welch. "Every time we went over there those folks have worked real hard and make you feel right at home. 
"With that said, I grew up in a town real close to Champaign-Urbana (Philo) and that's where I watched the state finals as a kid. The old adage, 'Give us the ball and we'll take you to the Hall,' that doesn't work anymore because it's not Assembly Hall, but certainly there's some excitement there. You go to where the University of Illinois is and the opportunity to play in that arena is awfully intriguing."
Both the boys and girls contracts are for three years. The IHSA Board of Directors held a video conference call Monday to make the decisions.
Peoria put in a bid to host the boys tournaments along with another for both the boys and girls tourneys at Carver Arena.
"At the end of the day the fact our girls tournament had found continued success and a venue that is rich in history for our girls, they've found their own niche being in Redbird Arena," said IHSA executive director Craig Anderson.
"Once we determined that was the best fit for that tournament, then we had to evaluate Peoria versus Champaign-Urbana (for the boys)."
"I can't emphasize enough the state-of-the-art facility it is and the experience boys basketball players, fans, everyone in attendance will have coming to games there will be unique and special," said Anderson. "That bid was powerful." 
Anderson said "it was a very difficult decision for our board and one I think is the right decision."
"We feel very fortunate to be wanted," he said. "Leaving Peoria after having the tournament there 25 years, as you can imagine the friendships you make and being in that location for that period of time were extensive and deep."
The state tourney formats will change for the 2020-21 school year. All four classes in girls and boys will be held on the same weekend for three days instead of being spread over two weekends each for two days.
The girls will be from March 4-6 and the boys from March 11-13. All four championship games will be held on the final day.
The state final bid at the newly refurbished Redbird Arena was a joint proposal by ISU, Redbird Athletics, the Bloomington-Normal Area Convention & Visitors Bureau and the Bloomington-Normal communities. 
"Our great volunteers there are down in the trenches and make the experience for student-athletes very, very special," said ISU athletic director Larry Lyons. "We're excited about continuing to host this championship."
Redbird Arena also has been home to the State Volleyball Tournament since 1990.
"We heavily utilize our relationships with the IHSA as well as Illinois State Athletics. Those relationships have been strong for a number of years," said Matt Hawkins, director of sports and market development for the Convention & Visitors Bureau.
"A big part is volunteers providing teams with a first-class experience. The renovations at Redbird Arena helped our bid this time. The hotels and hospitality community also do a great job welcoming the fans and making them feel welcome and make sure it's a first-class experience they'll remember."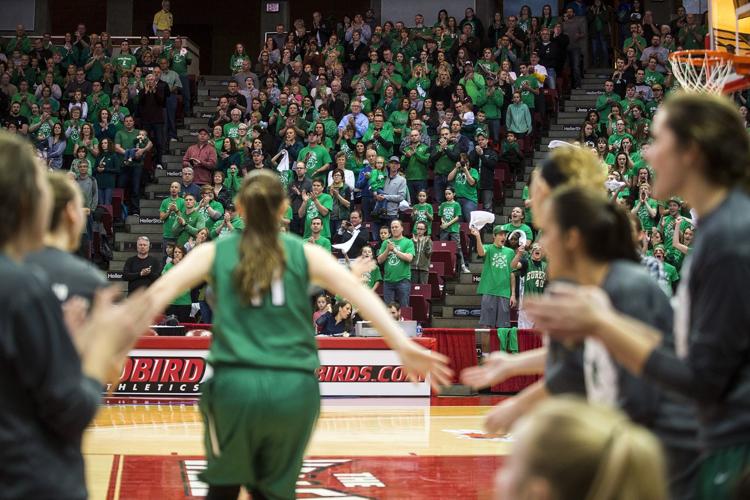 Eureka coach Jerry Prina took the Hornets to Redbird Arena for the 2018 Class 2A Girls State Tournament. He fondly remembers Eureka trying to turn the building into "Green-bird" Arena with their fans donned in green T-shirts as the Hornets placed fourth.
"There's a ton of hotels to stay in and a ton of places to eat. ISU is just getting better and better and more prestigious as a university," said Prina.
"The volunteer who was our guide the whole time there was really proud of the fact she was able to take some time off work and volunteer for that weekend. I know a lot of people in the Bloomington-Normal area take pride in showing all the teams a good time and making sure everyone feels like a rock star that weekend."
After losing out on a bid to regain the boys tournament in 2015, Champaign-Urbana put on a full-court press this time around. 
"My thanks to the many people and organizations locally who collaborated on a compelling bid and proposal. We look forward to showcasing the state's flagship university, celebrating the many virtues of Champaign-Urbana and maximizing the full spectrum of amenities in State Farm Center to visitors from all across Illinois," said Illinois athletic director Josh Whitman.
"The relationship between the IHSA and the University of Illinois extends back more than 100 years, and we are excited to continue this longstanding, positive partnership many years into the future."
Illinois coach Brad Underwood believes the recruiting advantage of having the state tournament on his team's home floor could be substantial. Deon Thomas told Underwood he had never been to the Illini campus before going with Chicago Simeon in 1988.
Thomas ended up signing with the Illini a year later and becoming the school's all-time leading scorer.
"It think it will have that (influence) for so many," said Underwood.  
The IHSA Board also approved Heartland Community College to host the IHSA Scholastic Bowl Tournament for at least three years. Heartland is the current host of the IHSA Journalism State Finals, a role it began in 2019. Scholastic Bowl was previously held at the Peoria Civic Center since 1997.
---
PHOTOS: Bloomington Central Catholic at the state tournament
Central Catholic State 2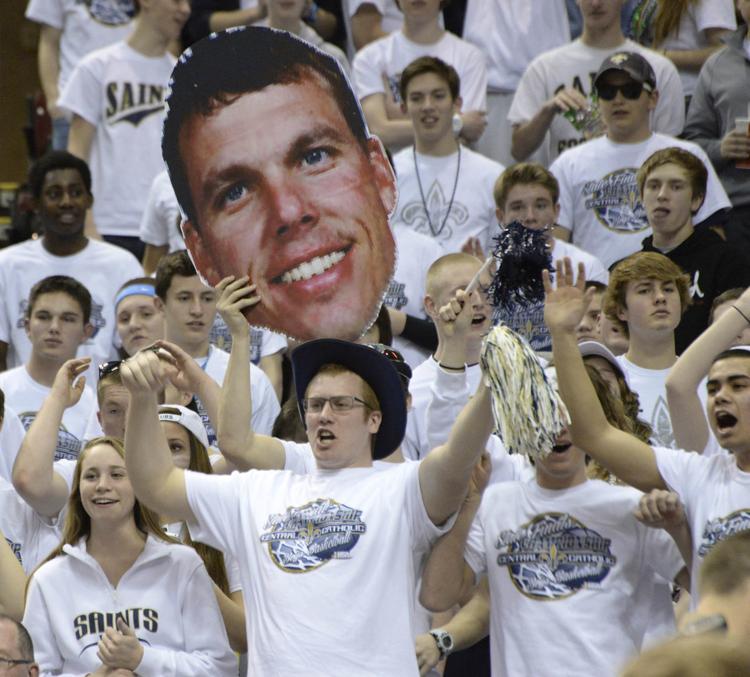 Central Catholic State 1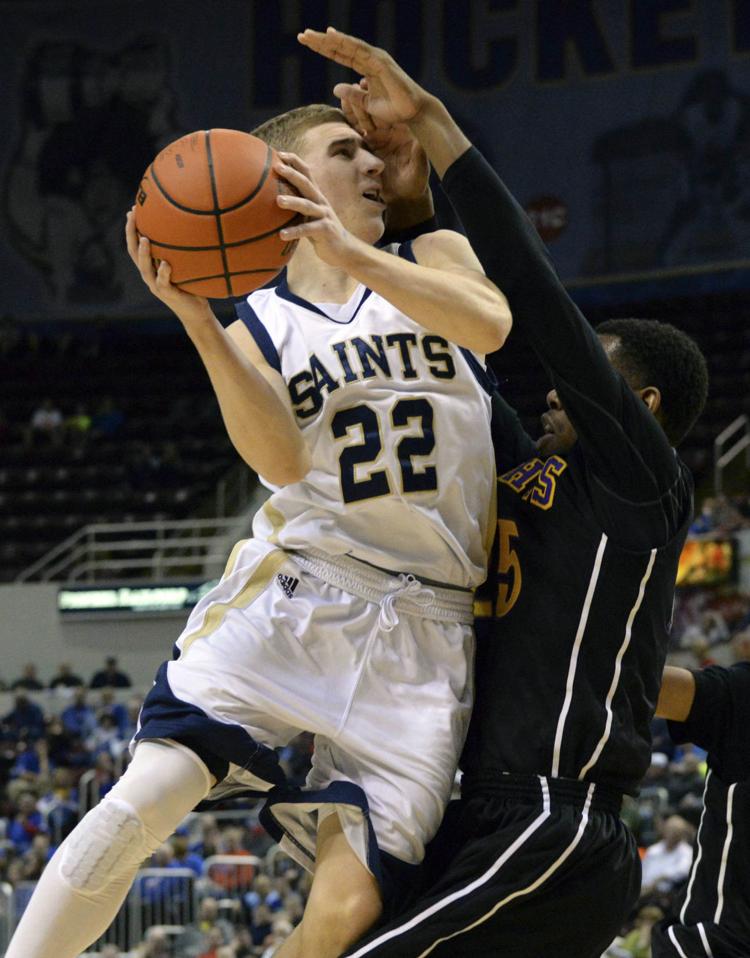 Central Catholic State 3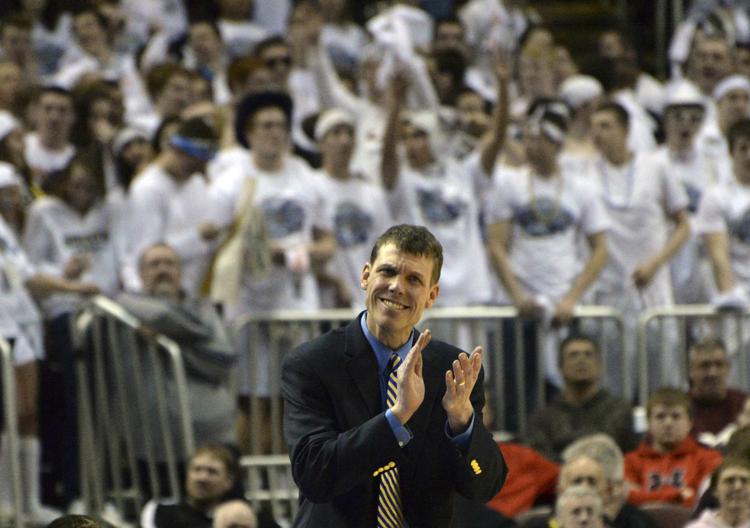 Central Catholic State 5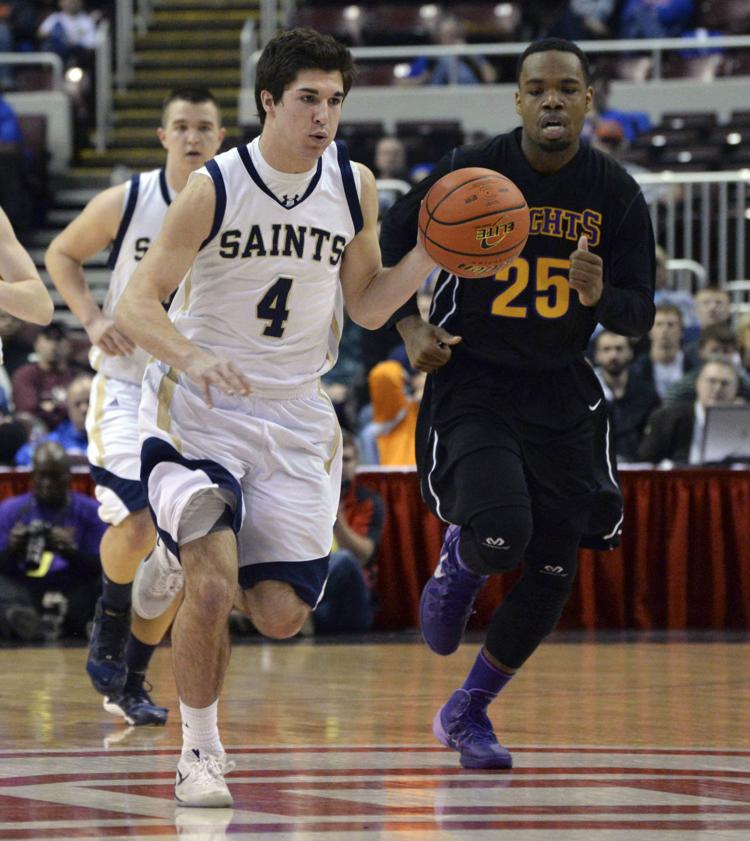 Central Catholic State 4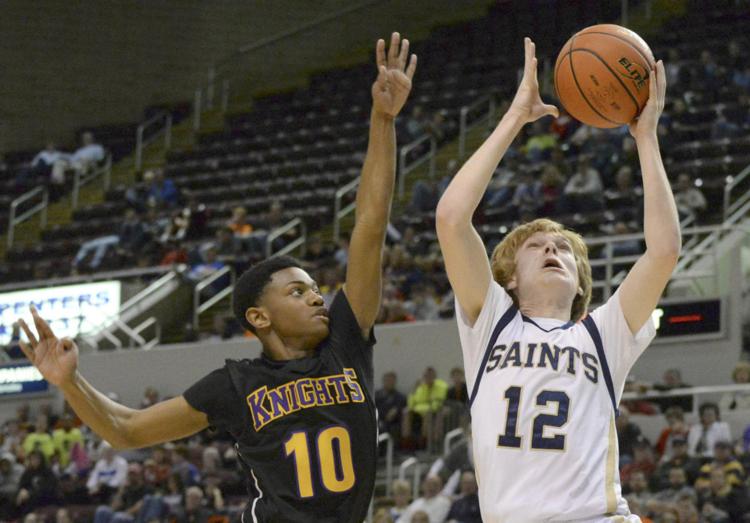 Central Catholic State Championship 1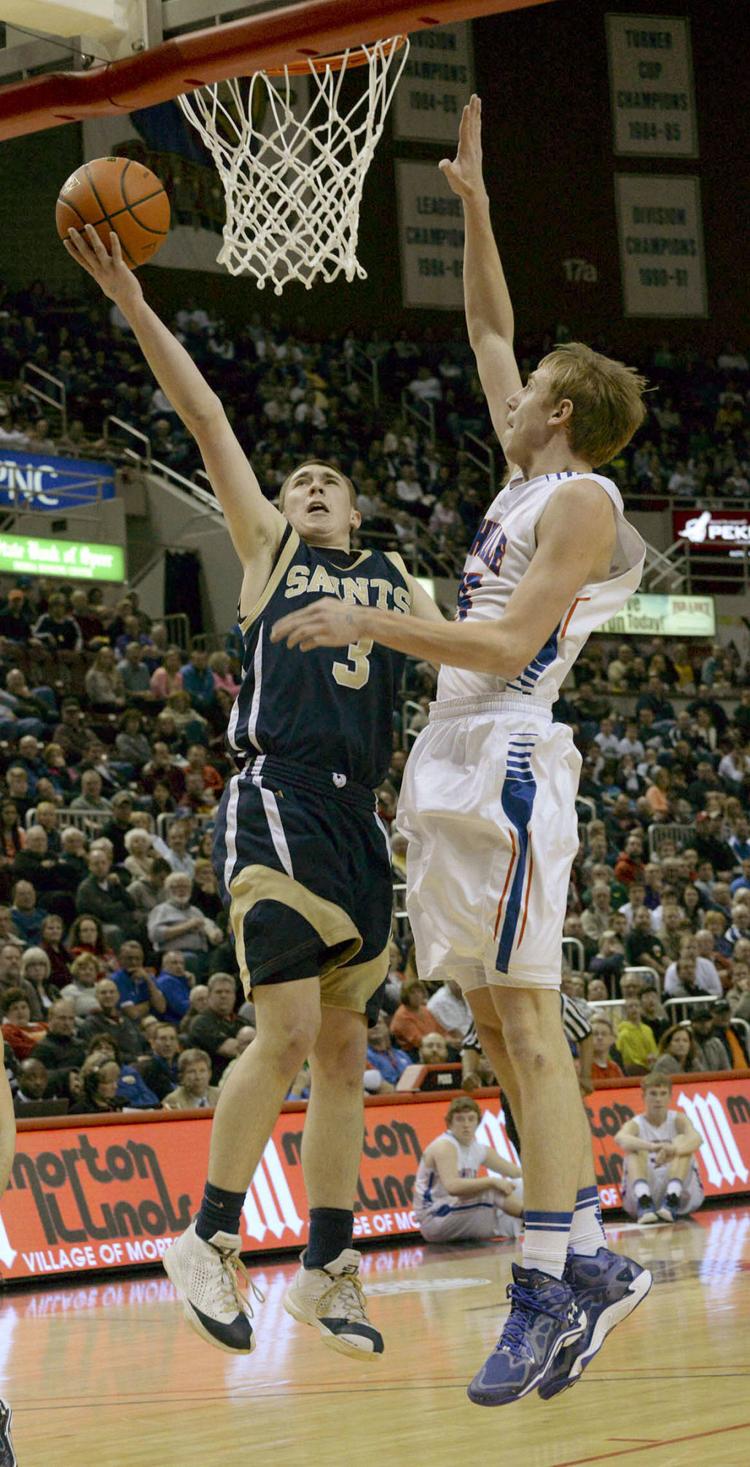 Central Catholic State Championship 2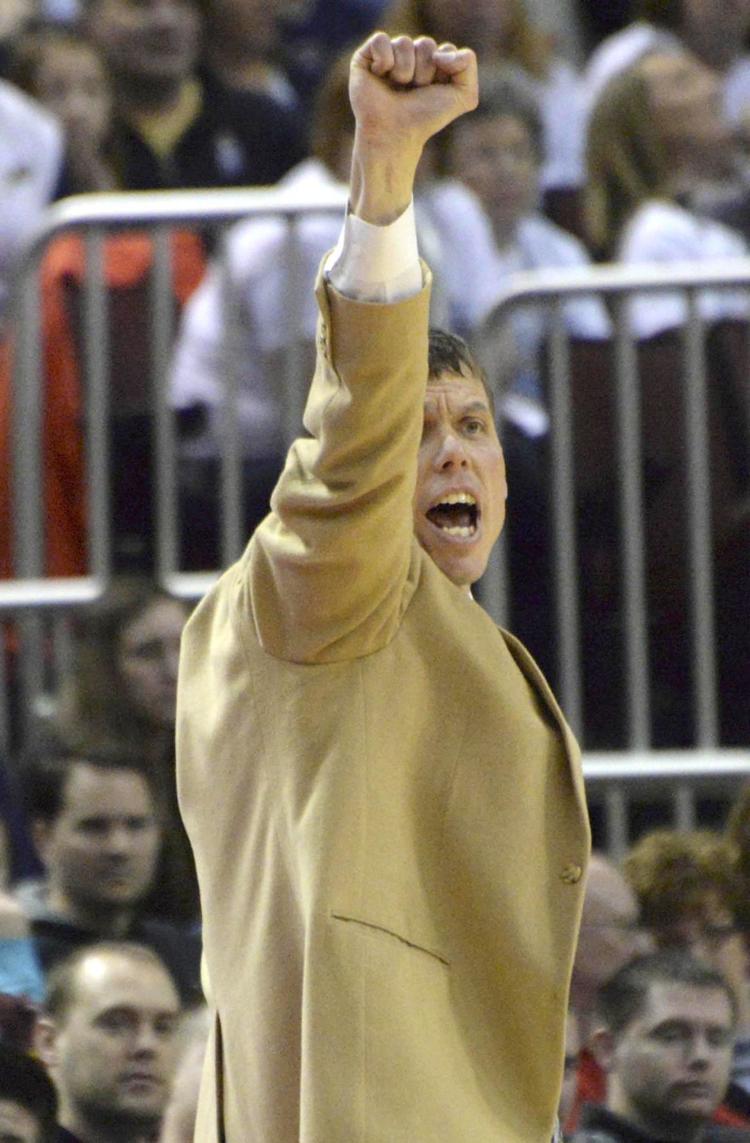 Central Catholic State Championship 3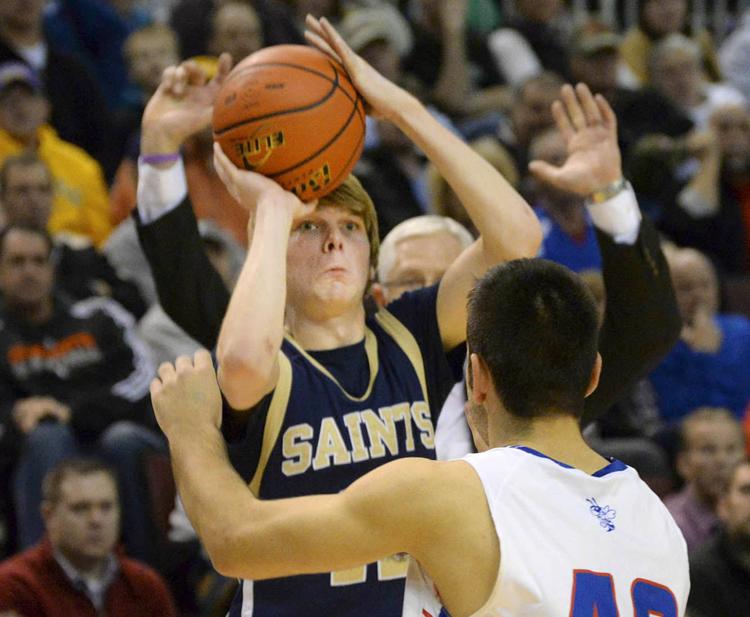 Central Catholic State Championship 4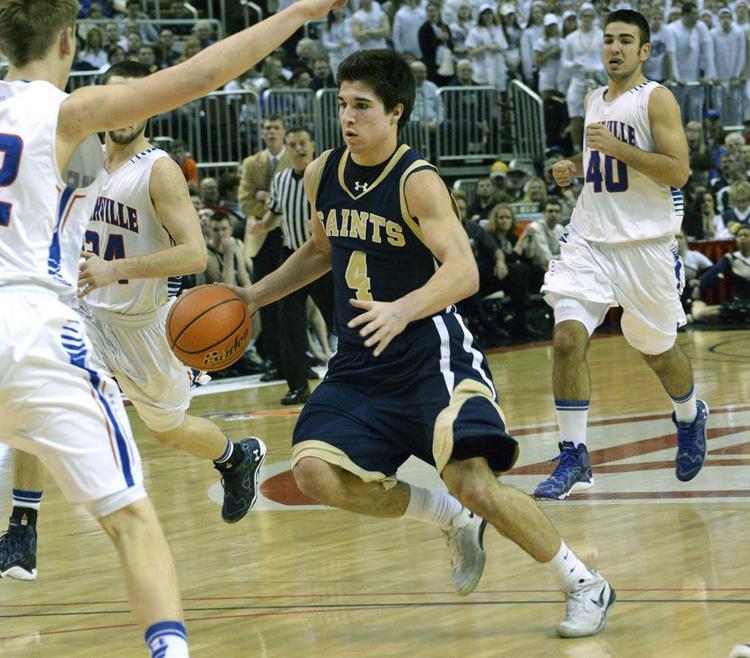 Central Catholic State Championship 5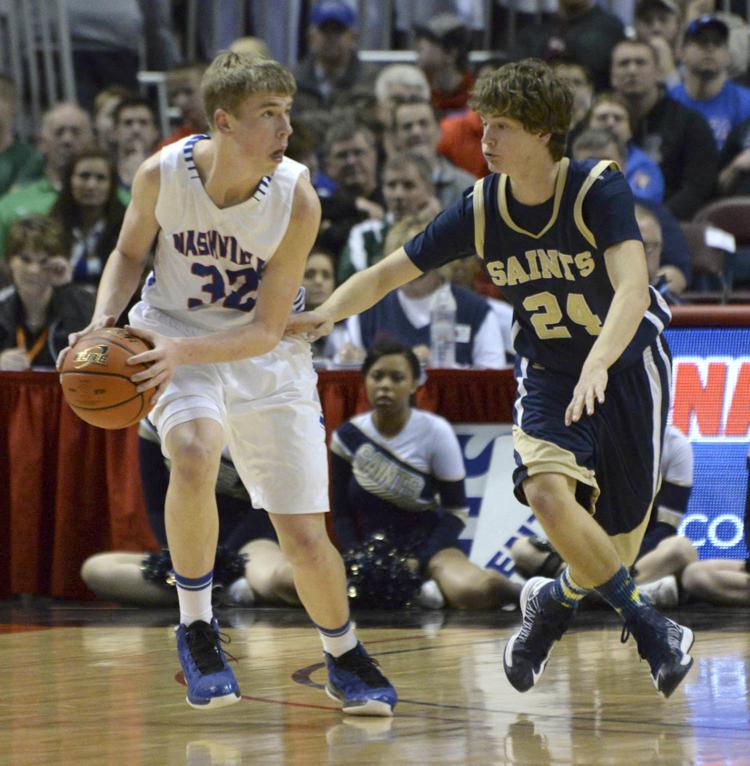 Central Catholic State Championship 6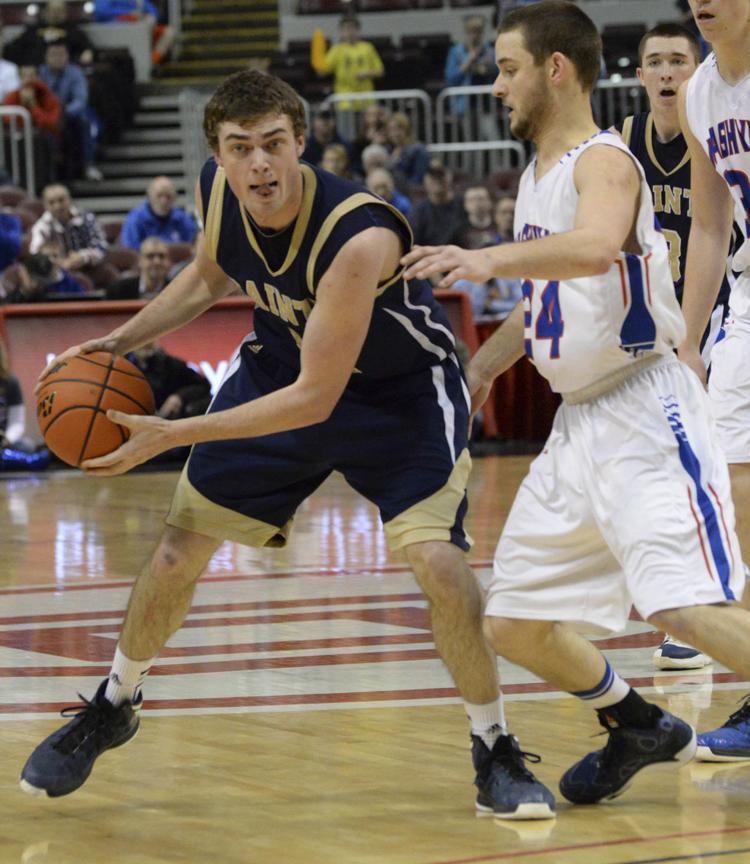 Central Catholic State Tournament Winner 1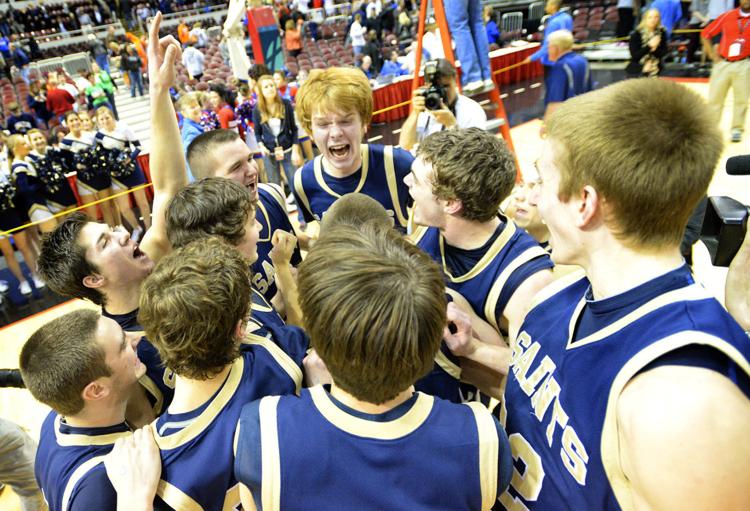 Central Catholic State Tournament Winner 2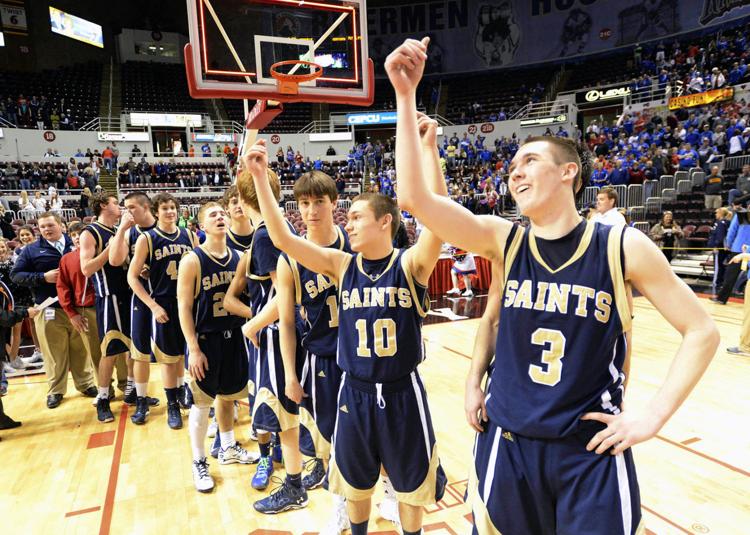 Contact Jim Benson at (309) 820-3404. Follow him on Twitter: @pg_benson
Get in the game with our Prep Sports Newsletter
Sent weekly directly to your inbox!