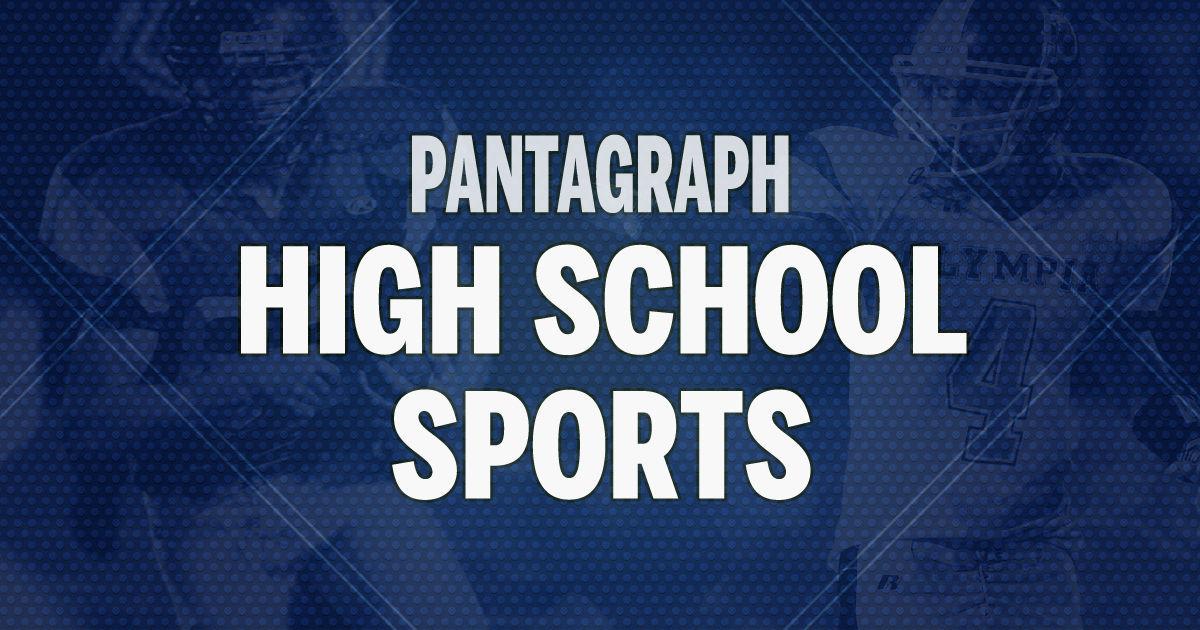 Katie Steinman scored 18 points Monday night to lead Central Catholic High School's girls basketball team past Olympia, 46-31, in an Illini Prairie Conference game at Stanford.
Abbey Davis added 12 points for the Saints (13-7, 4-0), who led 17-6 after the first quarter and 19-10 at the half. Abby Cox grabbed a team-high eight rebounds for Central, while Steinman had four assists and Davis contributed five steals and three blocked shots.
Olympia (16-4, 2-1) was topped by Colby Burt's 14 points.
"Our defense was very good tonight," Central coach Debbie Coffman said. "I thought our fullcourt pressure caused them to turn the ball over and we got some transition points off of it. They're a good ballclub. We played hard and hustled and played as a team. It was really nice to see four quarters of that."
Prairie Central 58, Pontiac 37: Elly Haberkorn poured in 22 points as Prairie Central cruised to an Illini Prairie win at Pontiac. The Hawks also got 10 points from Madison Kinkade.
Leading Pontiac were Brynn Pickett and Addison Masching with 12 points each.
Eureka 53, Fieldcrest 46: Freshman Ellie Cahill scored 14 points and Natalie Anderson had 10 as Eureka rallied past Fieldcrest in a Heart of Illinois Conference showdown at Eureka.
The Hornets (16-5, 6-1) lost a 14-point lead and trailed 46-45 before closing the game on a 7-1 run. Fieldcrest (18-2, 6-1) got 10 points each from Alyx Carls and Ella Goodrich.
Ridgeview 45, Heyworth 41: Kelly Jones' 18 points sparked Class 1A No. 9-ranked Ridgeview past host Heyworth in an HOIC game. Peyton Rinkenberger chipped in 10 points for the Mustangs. Heyworth (7-13, 3-4) received 15 points from Shae Ruppert, 14 from Lena Luebbering and 10 from Paige Ruppert.
You have free articles remaining.
Fisher 52, Dee-Mack 46: Sidney Hood's 21 points helped Fisher slip past Deer Creek-Mackinaw in HOIC action at Fisher. The Bunnies (9-7, 4-3) also received 13 points from Kylee Bishop and 10 points from Leah McCoy. Dee-Mack was paced by Shelby Debolt with 20 points and Hope McGinnis added 13.
Tri-Valley 68, FCW 21: Regan Danko and Lily Young contributed 10 points each as Tri-Valley cruised to an HOIC victory over Flanagan-Cornell-Woodland at Downs. Kayla VanWeelden led the Falcons with eight points.
EPG 40, GCMS 30: Michaela Kelly sank five 3-pointers for 15 points and grabbed six rebounds to lead El Paso-Gridley to the HOIC win at Gibson City. Addison Benedict added 10 points for the Titans (7-10, 3-5). GCMS (6-14, 2-6) was paced by Abby Spiller's 15 points.
Tremont 61, LeRoy 34: Alli Fuller led the way with 14 points as Tremont beat host LeRoy in an HOIC game. Hillary Mason added 10 points for the Turks. Layna Spratt and Kiera Spratt each scored nine points for the Panthers.
Lexington 55, Roanoke-Benson 27: Jayden Standish had 25 points in Lexington's nonconference win at Roanoke. Layken McGuire added 12 for the visitors. Junior Maddie Monge, who scored her 1,000th career point recently, had 15 to lead Roanoke-Benson.
Blue Ridge 38, Argenta-Oreana 31: Jaclyn Pearl and Jenna Mozingo scored 14 and 10 points, respectively, as Blue Ridge beat Argenta-Oreana at Farmer City.
Calvary Christian 45, Decatur Lutheran 14: Jacy Wingate and Maci Jackson delivered 15 and 11 points, respectively, for Calvary Christian (2-5) in a road victory at Decatur.
Gardner 53, Dwight 26: Kayla Kodat scored 12 points for Dwight (6-9) in a nonconference home loss.
BOYS BASKETBALL
Calvary Christian 55, Lowpoint-Washburn 20: Matthew Wingate scored 16 points and had five steals to lead Calvary Christian to the home win. Issac Gonzales added 13 points and eight rebounds for the Knights (8-7).