ROANOKE — With so many from Roanoke (pop. 2,065) and Benson (423) expected to be elsewhere on Friday and Saturday, Jack Weber has a suggestion regarding security.
"We'll probably have to put dogs on every street because nobody is going to be home," said the senior guard of the 36-1 and No. 2-state ranked Roanoke-Benson High School basketball team, which plays No. 8 Goreville (35-2) in Friday's 1 p.m. Class 1A state semifinal at Peoria's Carver Arena.
The winner returns for the state final at 1 p.m. Saturday to face the winner of Friday's 11 a.m. semi between Aurora Christian (25-6) and Madison (26-10). The semifinal losers meet for third at 11 a.m. Saturday.
While canines protect their houses, the Rockets will attempt to play defense like guard dogs, something they've been doing en route to a school record for wins in a season. The only blemish on their record is a 63-54 loss at Peoria Quest from Jan. 21. 
"After that loss, we knew our team wasn't invincible," said Weber, whose team has won 18 straight. "Things can go wrong and sometimes we can't fight back from the things we do bad. If we just keep trying to do things the right way, then we're not going to have another one of those losses."
With Carver Arena a mere 24 miles from Roanoke, Weber expects to enjoy a home-court advantage over the Blackcats of Goreville.
"We had a really big home-court advantage at the super-sectional (against Chicago Fenger in Redbird Arena)," Weber said. "The whole side was filled up. I'm expecting it to be the same way on Friday." 
The Rockets have revved up their fans for this moment since the juniors placed third in the 2017 Class 8-2A state tournament, going 18-10.
When that team's leaders, Luke Braman and James Early, joined forces with this year's five seniors, good things happened. Last summer, they went 18-3 while competing in shootouts from Braidwood to Vandalia.
"That kind of solidified our thought process of knowing that this could possibly be a special year," said Coach Abe Zeller. 
It's certainly special for a 1A team to have a 6-foot-8 center like Braman, who averages 13.4 points on 62.2% field goal shooting and 9.1 rebounds. Braman, who didn't even start in seventh grade, says he's always been tall for his age.
"I grew six inches in seventh grade," said Braman, whose father, Greg, a former Eureka College player, is 6-7.
You have free articles remaining.
Zeller calls Braman a gym rat.
"He invests a lot of time into making himself the best basketball player he can be," Zeller says. "To have him inside to be able to score, to be able to defend and block shots and rebound has been huge for us."
Braman is drawing interest from college recruiters, but has yet to receive a scholarship offer.
"He'd love to play at the highest level possible," Zeller says. "Getting on a big stage (like the Final Four) can only help get his name out there."
Braman has no trouble finding motivation to improve.
"There is always somebody better than you so you want to get better than them," he said. 
Weber and fellow senior Trent Weldon will attend Illinois and Eastern Illinois, respectively, next year. A 6-1 point guard averaging 10.4 points and 3.9 assists in his third year as a starter, Weber will focus on academics in college. The 6-3 Weldon (8.1 ppg), who placed fourth in the state high jump last spring, will compete for EIU in track.
"There is no one that competes harder than Jack whether it's a practice or a game," Zeller says. "Trent's one of the better athletes on our team. He can guard inside and out."
Early, who's made a team-high 64 3-pointers, averages 10.8 points.
"James is definitely an ice-in-the-veins type of kid," Zeller says. "He's got the quickest short-term memory I've ever seen from a shooter. He can miss four in a row and knock down a huge one when you need him to."
Other starters are 6-2 senior twins Jacob (6.3 ppg) and Logan Nix (1.6 ppg). Rounding out the top seven is 5-8 sophomore Joel Weber (3.9 ppg), Jack's brother.
"Logan Nix is one of the most heady defenders we have," Zeller says. "We really have seven starters this year."
Foes may feel they're being guarded by seven men considering the Rockets have held 11 opponents under 30 points and 11 more under 40. When facing Roanoke-Benson, teams get crowded by a squad that can draw a crowd, leaving whole towns unguarded.
031120-blm-spt-14superhoops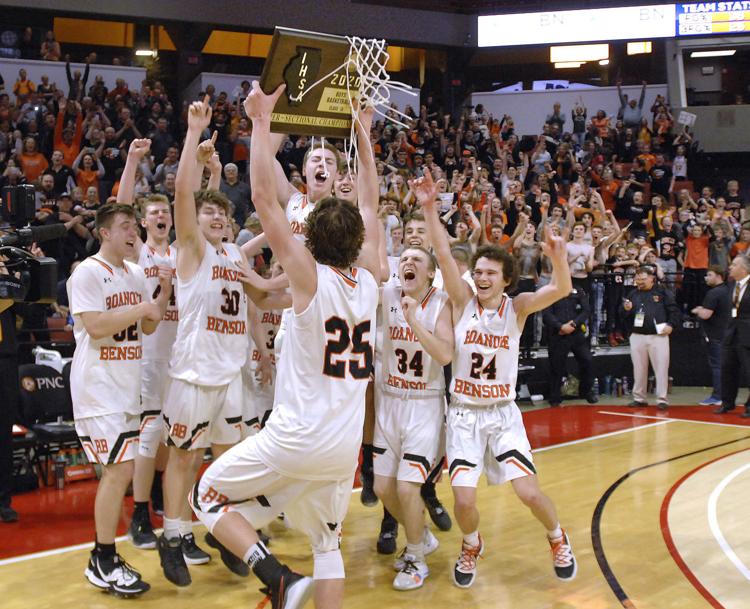 031120-blm-spt-1superhoops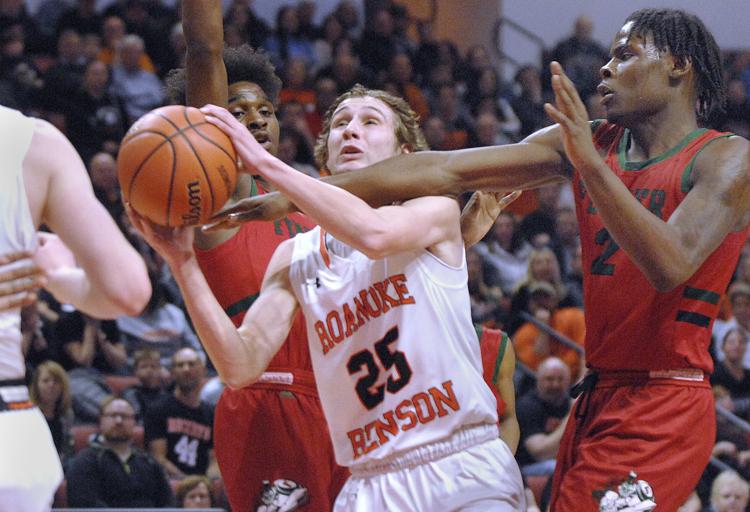 031120-blm-spt-3superhoops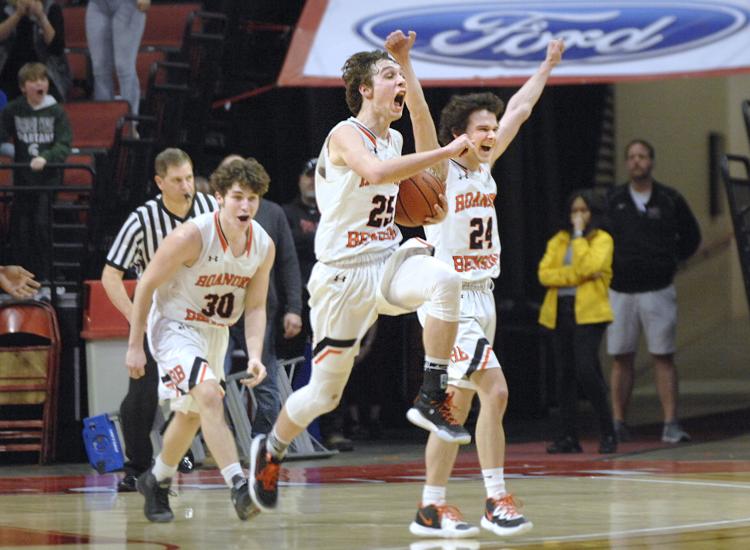 031120-blm-spt-2superhoops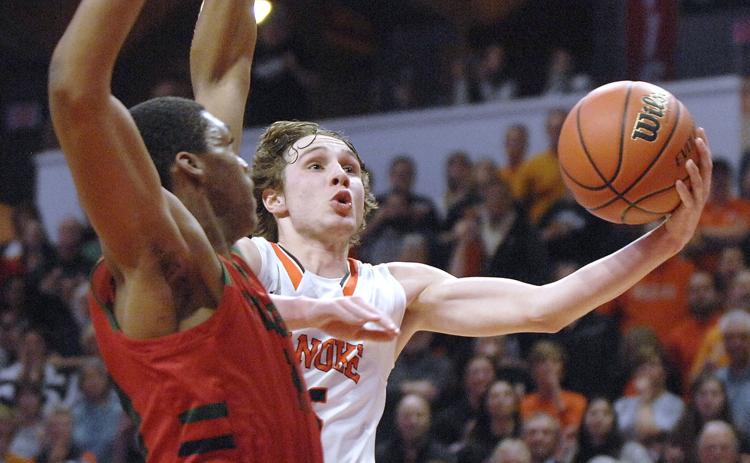 031120-blm-spt-5superhoops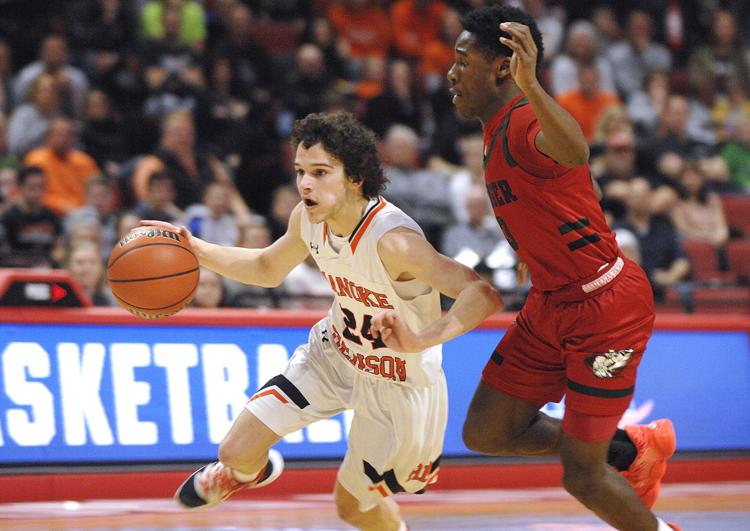 031120-blm-spt-4superhoops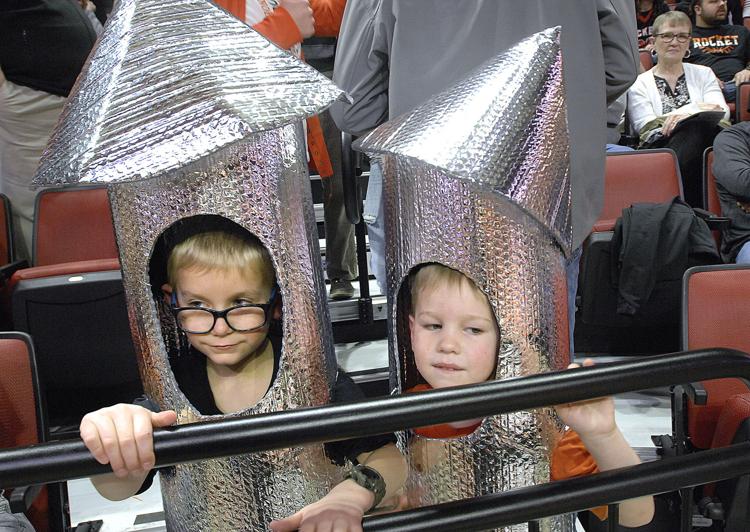 031120-blm-spt-6superhoops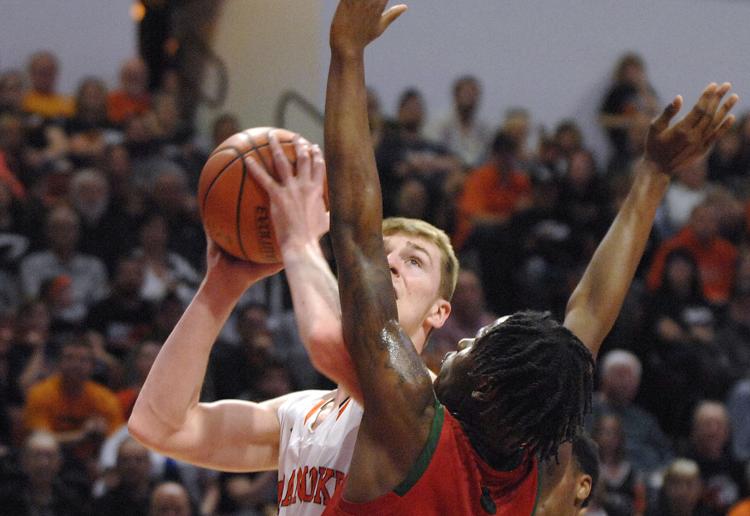 031120-blm-spt-7superhoops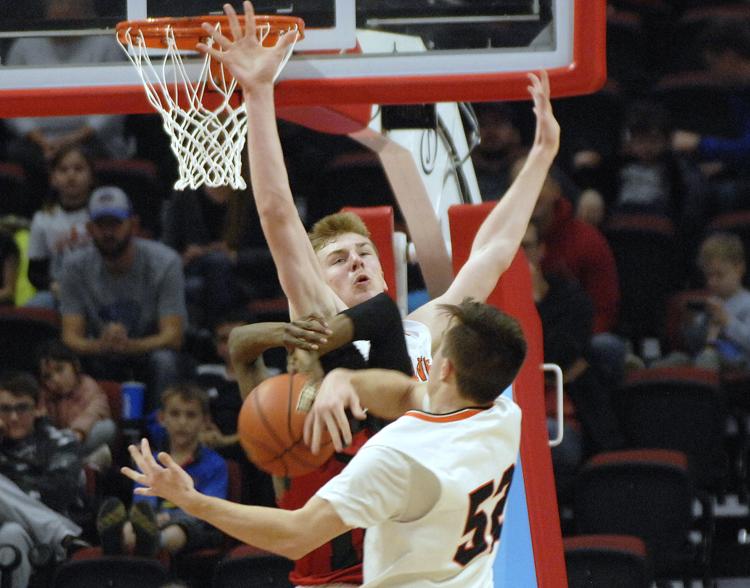 031120-blm-spt-8superhoops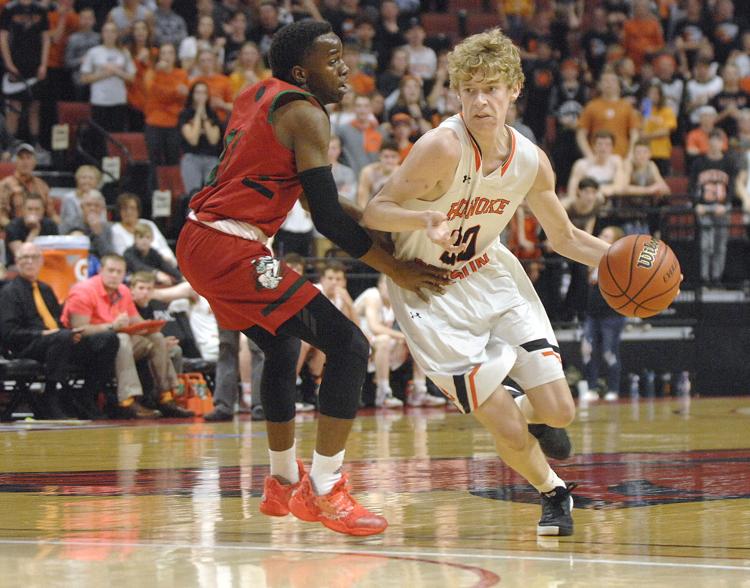 031120-blm-spt-12superhoops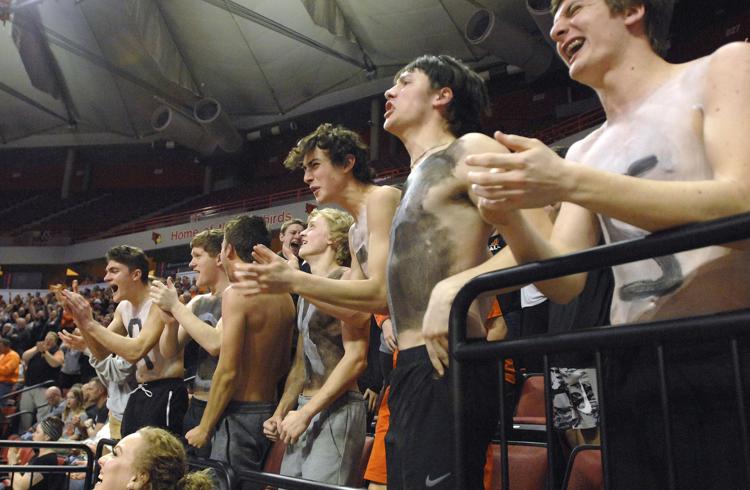 031120-blm-spt-11superhoops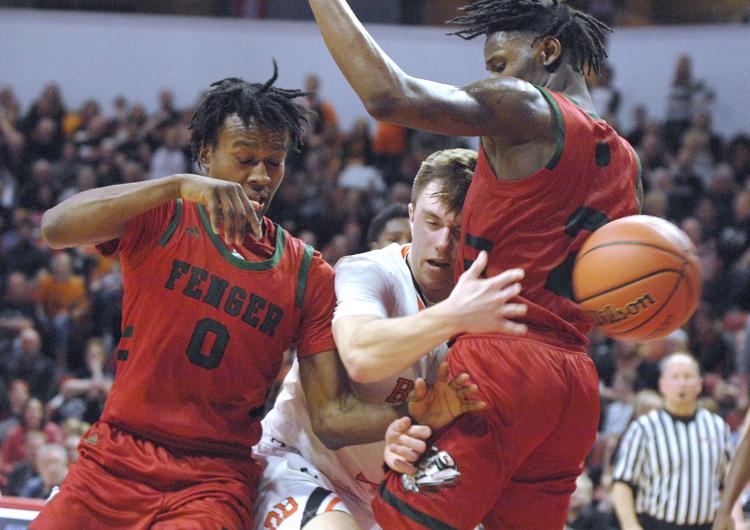 031120-blm-spt-10superhoops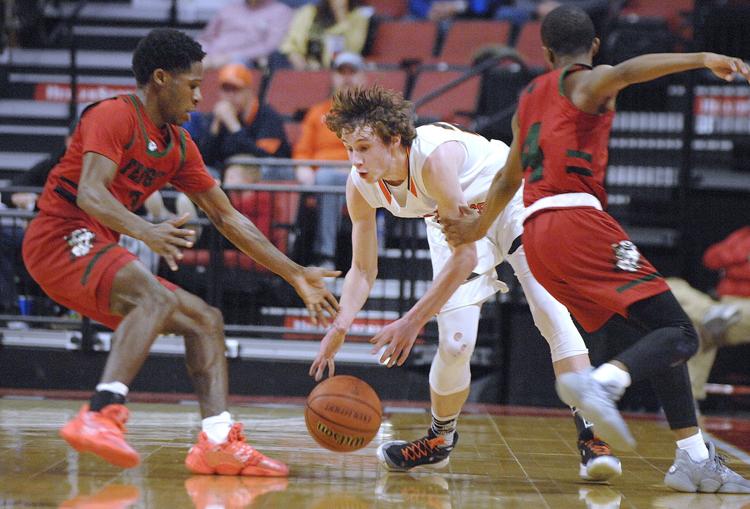 031120-blm-spt-9superhoops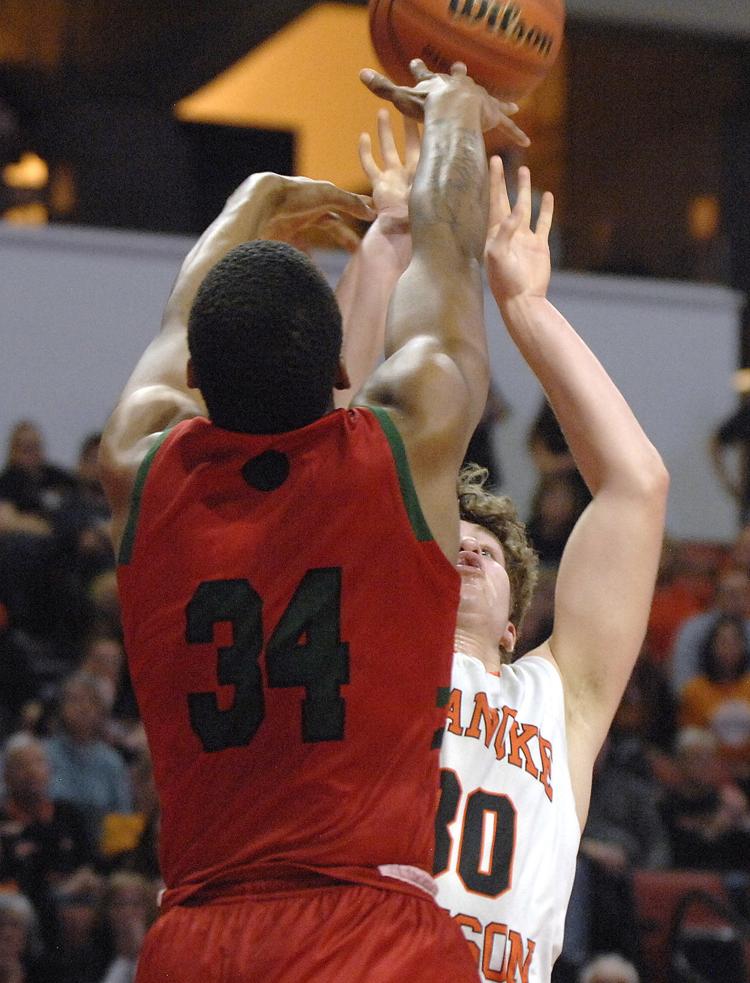 031120-blm-spt-13superhoops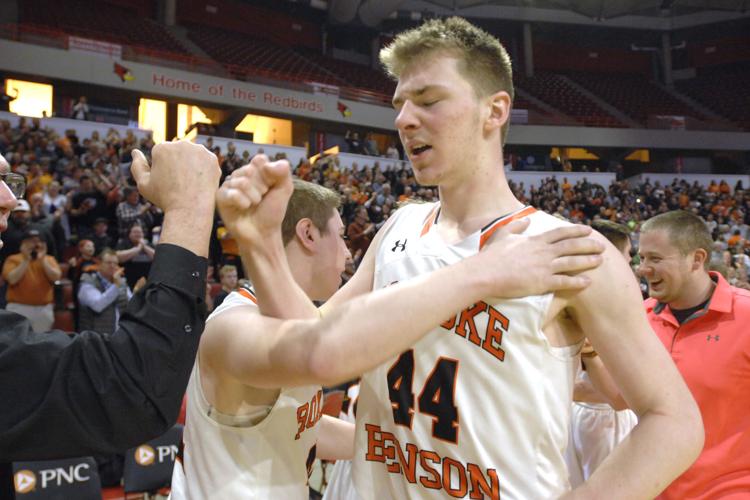 031120-blm-spt-15superhoops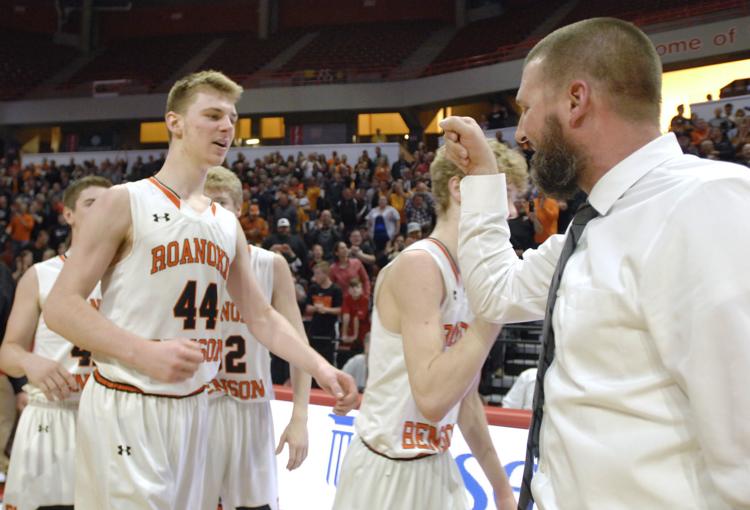 031120-blm-spt-16superhoops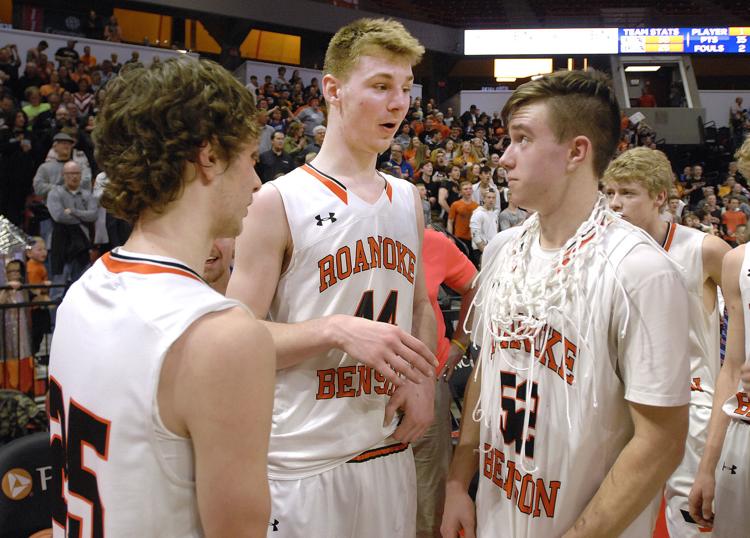 Contact Randy Sharer at (309) 820-3405. Follow him on Twitter: @Pg_sharer
Get in the game with our Prep Sports Newsletter
Sent weekly directly to your inbox!