2019 – Jayden Standish, Lexington 
In this era where change remains the only thing we can expect, the powers that be in high school basketball seem ready to shake things up.
Among the basketball rule changes expected at the high school level within a few years is one that might reduce the number of free throws per game.
BLOOMINGTON — As the reigning Pantagraph Area Female Athlete of the Year for all sports, Ellie Weltha could have hidden within her comfort zon…
2018 – Ellie Weltha, Bloomington
PONTIAC — The Illinois Basketball Coaches Association boys and girls all-star games will be held Saturday at Pontiac High School.
NORMAL — Glenn Reinhart and Rick Birckelbaw were co-winners of the Allan Russell Award on Friday night during the Bloomington-Normal Officials…
EUREKA — It was 2012 when Kalla Gold led a 24-7 Eureka High School girls basketball team to the Class 2A Elite Eight en route to Pantagraph Ar…
Normal Community High School's Abby Feit was a unanimous selection, while Bloomington's Ellie Weltha was a first-team pick for the fourth stra…
Central Catholic High School juniors Lauren Shanks and Bailey Coffman were selected to the all-Illini Prairie Conference girls basketball firs…
NORMAL — The Peoria Richwoods High School girls basketball team opened the fourth quarter with a 16-0 scoring run to pull out a 55-46 victory …
NORMAL — With the game on the line, sophomores Nia Williams and Jaida McCloud tucked away their nerves and calmly sank four free throws in the…
Friday's Class 3A semifinals
Central Catholic High School junior guard Lauren Shanks was a second-team selection on the Associated Press Class 3A all-state girls basketbal…
Tessa Leman of Eureka High School and Jayden Standish of Lexington were unanimous selections on the Heart of Illinois Conference girls all-con…
NORMAL — Ninth-ranked Chicago Marshall erased a 10-point deficit with a 21-2 run over the final seven minutes Saturday to capture the Class 2A…
EUREKA — When the basketball season ended for Eureka High School's girls on Saturday, their post-game press conference dealt more with what th…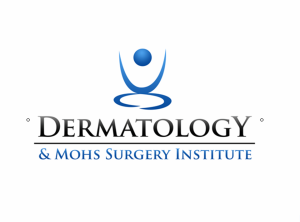 Dermatology & Mohs Surgery Institute

Striegel Knobloch & Company, L.L.C.
NORMAL — Even though she's only 5-foot-3, junior Teneil Robertson's days of staying under the radar of basketball's all-state selectors are over.
The No. 9-state ranked Chicago Marshall High School girls basketball team will shoot for a ninth state championship on Saturday after knocking…
NORMAL — The names "Bardwell" and "Leman" have sparked unprecedented success for Eureka High School's varsity girls basketball team over the p…
Friday's Class 2A semifinal
Eureka High School senior Tessa Leman was a unanimous selection on the Associated Press Girls Class 2A all-state basketball team released Thursday.
EUREKA — It's safe to say that a high school basketball team that's won more than 25 games each of the past two seasons is unaccustomed to pla…
NORMAL — Three girls players from the Pantagraph area have qualified for the Class 1A and 2A COUNTRY Financial Three-Point Showdown state prel…