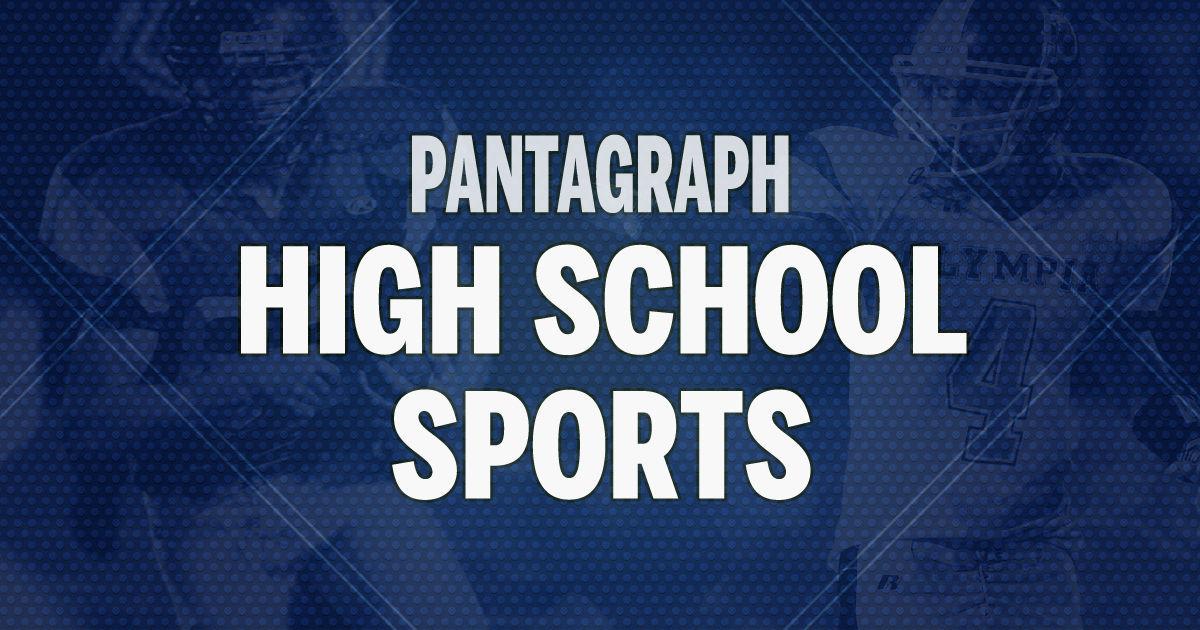 Jaxon Cusac-McKay sank six 3-pointers and scored 20 points to lift Fieldcrest High School to a 59-50 victory over Ridgeview in a Heart of Illinois Conference boys basketball game Friday night at Minonk.
Matt Lorton added 11 points and Garrett Nix 10 for the Knights, who expanded a 31-28 halftime lead to 48-37 after three quarters.
Ridgeview was paced by Levi Zimmerman's 22 points.
Roanoke-Benson 55, Peoria Christian 51: Class 1A No. 4-ranked Roanoke-Benson (22-1) slipped past Peoria Christian in the Tri-County Conference Tournament championship game at Granville. The Rockets' Luke Braman and Jack Weber were selected to the all-tournament team.
Heyworth 83, Fisher 79, OT: Tazden Eller scored 38 points, Steven Bobsin 14, Gavin Hicklin 12 and Brock Carlton 10 for host Heyworth during an overtime HOIC victory. The Bunnies received 26 points from Carson Brozenec, 19 from Will Delaney, 12 from Jake Cochran and 10 from Hunter Coon.
Olympia 55, Tolono Unity 53: Ethan Davis scored 16 points and Justin Siebert 15 as visiting Olympia notched its first Illini Prairie Conference win. The Spartans also received 10 points apiece from Hunter Berges and Luke Priebe.
EPG 48, LeRoy 38: Asa Smith had 13 points while Jack Weber chipped in 12 points and 10 rebounds as El Paso-Gridley led the entire way to stay unbeaten in the HOIC at El Paso.
The Titans (17-7, 9-0), who led 27-17 at halftime, also received 11 points from Luke Ihlenfeldt. LeRoy (12-7) was paced by Logan Peterson with 12 points and nine rebounds, while Mason Buckles scored 12 points and Ty Egan 10.
Tremont 57, Flanagan-Cornell 47: Ryan Wagenbach, Landon Pflederer and Shemar Williams scored 13 points each to help host Tremont pull away in the fourth quarter for an HOIC win. Tyler Harms scored 12 points and Drew Eckhoff 10 for the Falcons, who were tied at 38 heading to the fourth quarter.
Tri-Valley 65, Lexington 39: Braden Zenor led the way with 17 points as Tri-Valley earned an HOIC win at Downs. The Vikings also received 11 points from Jimmy Butler. Ben Peacock paced Lexington with 11 points.
You have free articles remaining.
Dee-Mack 57, GCMS 29: Lane Thomann scored 19 points and John Blumeyer added 16 as Deer Creek-Mackinaw earned an HOIC victory at Mackinaw. Braden Roesch paced GCMS with 10 points.
Pontiac 65, Monticello 63: Carter Dawson contributed 22 points and Ryan Weir 21 as Pontiac survived a wild fourth quarter to post an Illini Prairie Conference win at Monticello.
Pontiac (10-10, 2-2) took a 41-31 lead after three quarters before Monticello outscored the Indians, 32-24, in the last eight minutes. Max Gschwendtner scored 16 points for Pontiac, which went 30 of 35 at the line. Ethan Miller paced Monticello (12-9, 1-2) with 14 points.
SJ-Ogden 56, Prairie Central 49: Prairie Central shot 29% from the field as St. Joseph-Ogden took an Illini Prairie victory at St. Joseph. Trey Bazzell paced Prairie Central with 16 points.
Lincoln 66, Mahomet-Seymour 36: Kameron Whiteman and Dylan Singleton led the way with 17 points each as host Lincoln routed Mahomet-Seymour in an Apollo Conference game. The Railsplitters (18-2, 6-0) also got 10 points from Will Ewald. Lincoln held Mahomet-Seymour (11-8, 5-1) to 36.6% field goal shooting.
Calvary 61, Decatur Christian 17: Matthew Wingate scored 15 points while Chayton Gearhart chipped in 12 points and 10 rebounds as Calvary Christian cruised to an ECIC win at Normal. Brent Roberts added 10 points for the Knights (13-8, 3-1) who led 44-5 at halftime.
Judah Christian 68, Cornerstone 55: Noah Jackson poured in 31 points as Judah Christian downed Cornerstone Christian in a matchup of unbeaten East Central Illinois Conference teams at Bloomington. Cornerstone (13-7, 4-1) was led by Zach Wolfe's 23 points while Tyler Gott added 12.
Ottawa 68, Streator 62: Mason Benning scored 23 points while Jack Haynes had 21 rebounds and nine points for Streator in a home loss.
Riverton 45, Mount Pulaski 35: Lane Murphy scored 14 points for Mount Pulaski in a road loss at Riverton.
GIRLS BASKETBALL
Calvary 56, Decatur Christian 33: Jacy Wingate scored 23 points as Calvary Christian cruised to a victory in Normal. The Knights (5-8) also received 11 points from Reagan Neitzel and 10 from Keegan Lord.