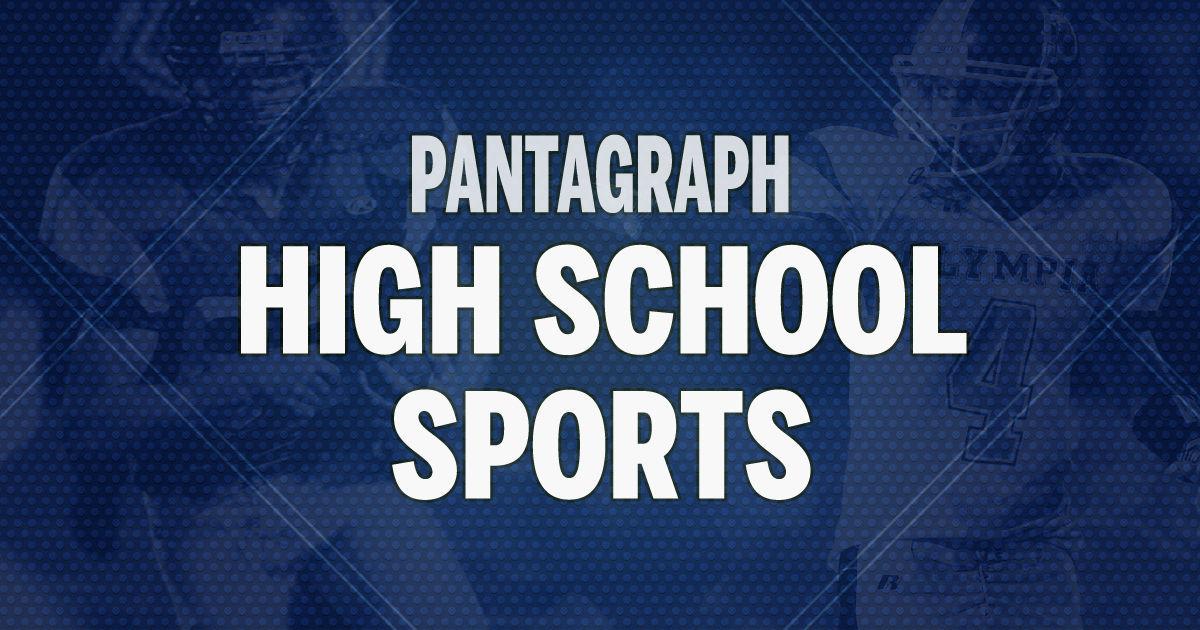 Luke Braman's 20 points and 13 rebounds sparked Class 1A No. 1-ranked Roanoke-Benson High School to a 66-53 victory over Fieldcrest in a nonconference basketball game Tuesday night at Roanoke.
Trent Weldon added 15 points and six rebounds for the Rockets (17-0), who moved up to No. 1 when the state polls were released earlier in the day. Logan Nix contributed 13 points for Roanoke-Benson.
Jaxson Cusac-McKay scored all 13 of his points in the first half to lead Fieldcrest. Cory Land contributed 12 points.
Fieldcrest took an 18-10 lead after the first quarter before the Rockets went ahead, 34-33, at halftime. Roanoke-Benson stretched the lead to 53-43 after three quarters.
"Fieldcrest has a great team. It was a great battle and atmosphere for a Tuesday night," said Roanoke-Benson coach Abe Zeller. "I'm proud our guys found a way. In the second half we had focus and got a win."
EPG 54, GCMS 36: Jack Weber recorded 18 points and 10 rebounds while Asa Smith added 16 points as El Paso-Gridley (11-6, 6-0) cruised in a Heart of Illinois Conference game at Gibson City. The Falcons were paced by Braden Roesch's 16 points.
Tremont 58, LeRoy 53: Titus Thompson and Landon Pflederer each scored 15 points as Tremont slipped past host LeRoy in an HOIC game. Ryan Wagenbach added 13 points and Isaac Lennington 10 for the Turks. Logan Petersen and Max Buckles led LeRoy with 16 and 11 points, respectively.
Ridgeview 43, Heyworth 38: Levi Zimmerman led a balanced Ridgeview attack with 10 points as the Mustangs downed host Heyworth in an HOIC game. Tazden Eller paced the Hornets with 26 points.
You have free articles remaining.
Eureka 79, Putnam County 50: Trevor Heffren led with 18 points in Eureka's home nonconference victory. Aden Sears added 14, Colby Blunier 13 and Matt Martin 11 for the Hornets.
Dee-Mack 75, Fisher 44: Reece Robertson poured in 27 points in Deer Creek-Mackinaw's HOIC victory at Fisher. John Blumeyer added 16 and Lane Thomann 12 for the Chiefs.
Fisher was topped by Will Delaney with 14 points and Carson Brozenec with 13.
Tri-Valley 51, Flanagan-Cornell 45: Braden Zenor led the way for Tri-Valley with 27 points in an HOIC victory at Downs.
Prairie Central 56, Iroquois West 28: Payton Dunahee led a balanced attack with 13 points in Prairie Central's nonconference win at Fairbury. Jake Bachtold chipped in nine and Trey Bazzell eight.
Calvary Christian 57, Lexington 50: Matthew Wingate's 28 points powered Calvary Christian to the nonconference win at Lexington. Issac Gonzales had a team-high 12 rebounds to go with five points for Calvary (9-7).
Mount Pulaski 64, Olympia 56: Brandon Kretzinger's 24 points sparked Mount Pulaski to a nonconference win at Stanford. Lane Murphy (16) and Joey Davis (11) also reached double figures for the Hilltoppers. Olympia was led by Hunter Berges with 20 points, while Justin Siebert scored 12 and Ethan Davis 11.
Monticello 56, Clinton 18: Zeke Hickman scored 14 points in Clinton's loss at Monticello.
GIRLS BASKETBALL
Calvary Christian 41, DePue 23: Jacy Wingate had 14 points and Reagan Neitzel added 12 as Calvary Christian (3-5) won at DePue.