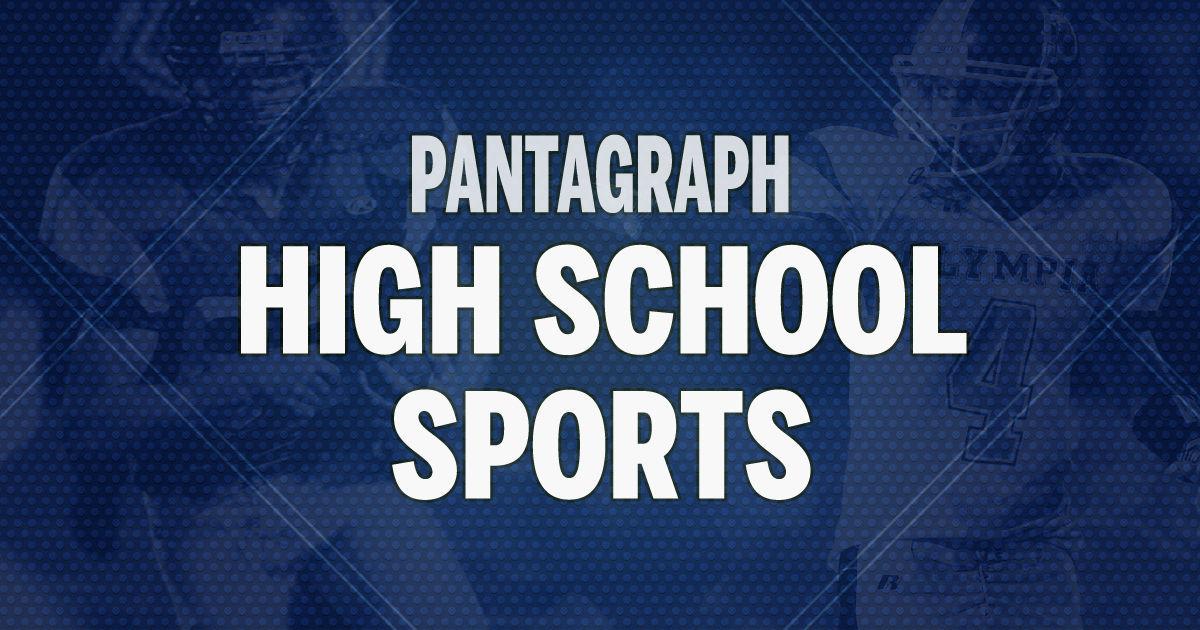 Junior Ethan Jeffreys scored 19 points and senior Jack Weber had 10 points and 18 rebounds Friday night as El Paso-Gridley High School's basketball team edged Tremont, 59-56, in overtime in a Heart of Illinois Conference game at Tremont.
Weber's layup at the buzzer forced overtime with the game tied at 51-all. He scored 48 seconds into the extra period to put the Titans (19-7, 10-0) ahead. Asa Smith added 13 points for EPG in a rematch of the McLean County Tournament championship game won by Tremont.
Landon Pflederer poured in 30 points for Tremont (19-7, 8-2), making 15 of 18 free throws.
Fieldcrest 54, Dee-Mack 41: Garrett Nix led a balanced scoring attack with 12 points as Fieldcrest earned a Heart of Illinois Conference win at Minok.
Cory Land added 10 points for the Knights. Deer Creek-Mackinaw was paced by John Blumeyer and Lane Thomann with 17 and 12 points, respectively.
Ridgeview 53, GCMS 44: Garrett Stevens provided 20 points and nine rebounds to help Ridgeview to an HOIC win at Colfax. Reece Ramirez added 14 points for the Mustangs while Levi Zimmerman had eight points, five steals and three assists.
Braden Roesch led GCMS with 24 points.
LeRoy 70, Flanagan-Cornell 48: Nathan Perry's 18 points powered LeRoy to the HOIC victory at Flanagan. Logan Petersen contributed 15 points and Caleb Moore 11 for LeRoy. Flanagan-Cornell was led by Tyler Harms with 16 points.
Eureka 74, Fisher 35: Trevor Heffren's 21 points paced Eureka to the HOIC home win. Aden Sears added 13 points for the Hornets, who led 39-18 at the half.
Will Delaney's nine points topped Fisher.
You have free articles remaining.
Prairie Central 60, Tolono Unity 34: Trey Bazzell's 20 points sent Prairie Central to an Illini Prairie Conference victory at Fairbury. Kaden King and Cooper Palmore scored eight points each for the Hawks.
St. Joseph-Ogden 63, Pontiac 52: Senior Ryan Weir scored 25 points for Pontiac in the Illini Prairie Conference home loss. Carter Dawson chipped in 13 for the Indians (12-11, 4-1). Senior Chance Izard had 25 points to lead St. Joe-Ogden, which outscored Pontiac 35-26 in the second half.
Lincoln 68, Mattoon 22: Kaeden Froebe poured in 25 points, making 9 of 12 field goal attempts, as host Lincoln cruised to an Apollo Conference victory.
The Class 3A No. 9-ranked Railsplitters (20-2, 7-0) also received 12 rebounds from Will Ewald and held Mattoon (9-12, 2-5) to 32% field goal shooting and 33 turnovers. Dylan Singleton had eight of Lincoln's 26 steals.
Roanoke-Benson 69, Woodland 43: Jacob Nix and James Early scored 15 points each as Class 1A No. 4-ranked Roanoke-Benson coasted to a Tri-County Conference win at Roanoke.
Luke Braman added 10 points for the Rockets (24-1, 5-0) and Jack Weber chipped in eight points and nine rebounds. Trevor Derossett had 16 points and Sean Bundy 12 for Woodland.
Rantoul 58, Olympia 51: Justin Siebert scored 18 points and Hunter Berges had 16 for Olympia in an Illini Prairie Conference loss at Stanford.
Dwight 55, Iroquois West 54: Brandon Ceylor provided 20 points, scoring the winning layup as time expired, and Lane Thompson had 16 as Dwight slipped past Iroquois West in a Sangamon Valley Conference Tournament consolation bracket game at Gilman.
Mount Pulaski 54, Decatur Lutheran 31: Brandon Kretzinger's 11 points led host Mount Pulaski. Drew Martin chipped in nine points for the Hilltoppers.
Coal City 61, Streator 45: Jack Hayes had 13 points and Amarion Ford 12 for Streator during a home loss.
GIRLS BASKETBALL
Teutopolis 45, Central Catholic 26: Katie Steinman had nine points, four rebounds and three assists for Central Catholic in the nonconference loss at Parkland College in Champaign. Abby Cox added eight points for the Saints (20-11), who were shut out in the fourth quarter.