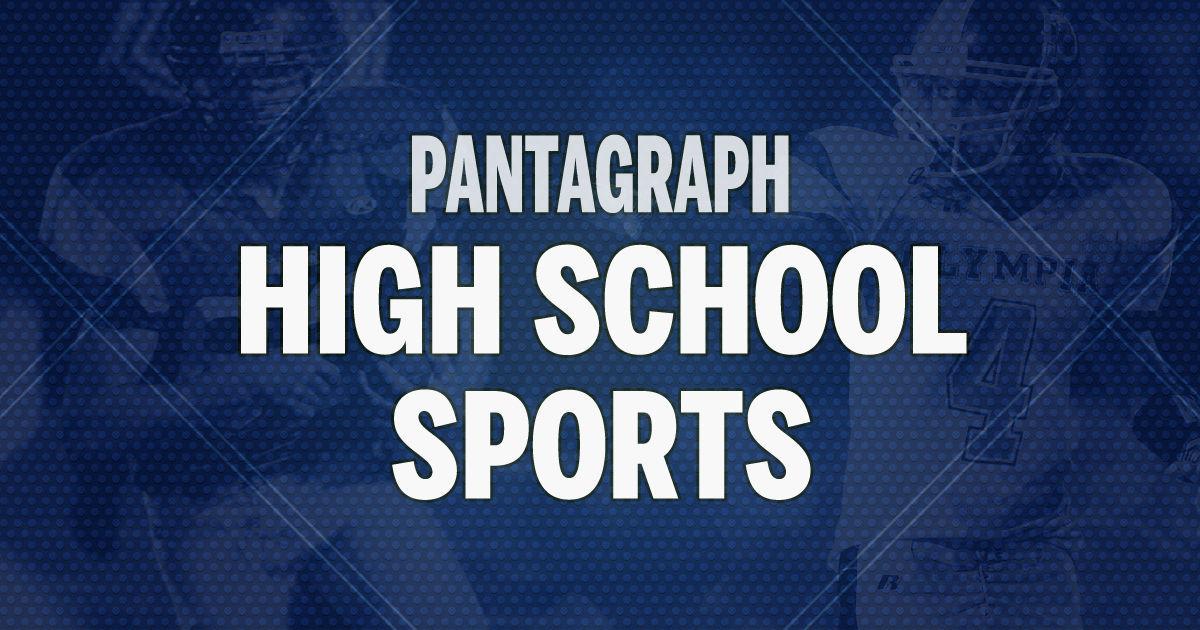 Jack Weber totaled 20 points, 18 rebounds and five blocked shots Friday night to spark the El Paso-Gridley High School basketball team to a 60-51 victory over Eureka in Heart of Illinois Conference action at Eureka.
In a coaching matchup of father (Eureka coach Tim Meiss) and son (EPG coach Nathaniel Meiss), the Titans led 45-27 after three quarters. Ethan Jeffreys added 11 points for EPG (10-6, 5-0).
Eureka received 14 points each from Trevor Heffren and Nathaniel Leman and 12 from Matt Martin.
Fieldcrest 73, LeRoy 51: Jaxon Cusac-McKay's 27 points and eight rebounds powered Fieldcrest to the HOIC win at Minonk. Garrett Nix added 12 points and Cory Land 11 for the Knights (12-3, 4-0), while Henry Lorton had four assists.
LeRoy (11-2, 0-2) was topped by Logan Petersen with 15 points and Ty Egan with 13.
Ridgeview 63, Fisher 61: Reece Ramirez scored 27 points, including 11 in the fourth quarter, to lead Ridgeview to the narrow HOIC victory at Fisher. Garrett Stevens added 18 points for the Mustangs (13-3, 4-1).
Fisher received 25 points from Carson Brozenec and 17 from Will Delaney. Jake Cochran had seven points and 11 rebounds.
You have free articles remaining.
Dee-Mack 52, Heyworth 48: John Blumeyer scored five of his 19 points in overtime as Deer Creek-Mackinaw posted the HOIC victory at Mackinaw. Zach Smith added nine points for the Chiefs. Heyworth was paced by 13 points from Steven Bobsin and 11 from Gavin Hicklin.
Roanoke-Benson 59, Lowpoint-Washburn 29: Class 1A No. 2-ranked Roanoke-Benson stayed unbeaten with the easy victory at Washburn. Jack Weber scored 17 points, while Trent Weldon had 10 points and eight rebounds for the Rockets (16-0).
Calvary Christian 52, DeLand-Weldon 25: Matthew Wingate registered 20 points and seven steals as Calvary Christian rolled past DeLand-Weldon at DeLand.
Tremont 52, GCMS 21: Issac Lennington and Landon Pflederer each scored 14 points as Tremont coasted to the HOIC victory at Gibson City. Titus Thompson added 12 points for the Turks, who led 39-12 at the half.
Mount Pulaski 58, Hartsburg-Emden 27: Drew Martin scored 13 points, Lane Murphy 12 and Brandon Kretzinger 11 in Mount Pulaski's home victory over Hartsburg-Emden.
Tuscola 74, Clinton 43: Clayton Welch had 11 points for Clinton (4-14, 0-1) in the Central Illinois Conference home loss to Tuscola (13-0, 1-0).
Clifton Central 57, Dwight 47: Brandon Ceylor scored 14 points for Dwight in the home loss. Wyatt Thompson and Lane Thompson added 10 each.
Ottawa Marquette 50, Woodland 47: Trevor Derossett had 27 points and Phoenix Cooper 14 in Woodland's loss to Marquette at Ottawa.
Get in the game with our Prep Sports Newsletter
Sent weekly directly to your inbox!