Kevin Jones is a cabinet maker, has been for 21 years. Tell him what you're looking for and he'll do his best to deliver.
"So if I ever need a cabinet …" a reporter said.
"I'm the right guy to call," Jones replied, smiling.
Ironic, really, on a night University High School was celebrating the 25th anniversary of its Class A state basketball championship. On another night — March 11, 1995 — Jones was a 6-foot-4 sophomore on a U High team looking to cap a stirring rally against top-ranked Aurora Christian.
As time melted away in a tie game, Jones caught a pass in the lane and banked in a layup with 2.6 seconds left. After trailing by 13 early in the fourth quarter, U High was ahead. And when Jones stole the ensuing inbound pass, the Pioneers were jumping for joy.
The center on an undersized team, Jones was in the center of the celebration.
He had delivered … twice.
"At the time it was all a blur," Jones said Friday as Coach Cal Hubbard's 1995 state champs were honored at U High. "Even after the game it was a blur. Looking back, I'm able to be appreciative of getting the chance to have that last-second shot and to finish the game off with the steal."
It was a fitting end to a 29-3 season in which young, older and oldest had to learn to play as one. Once that happened — after roles were defined through daily, highly competitive practice battles — the Pioneers took off and won their final 16 games.
Twenty-five years later, there is touch of gray in some hair. Waistlines don't match up with those in the team photo. In some ways, that makes it sweeter a quarter century later.
Asked if he thinks about that March night in Champaign, DJ Hubbard said, "All the time."
"When life can be tough, this is something to remember and appreciate," said Hubbard, nephew of the head coach and a senior forward in 1995. "What I miss is just having that team that has your back at all times, that rapport you have with the guys.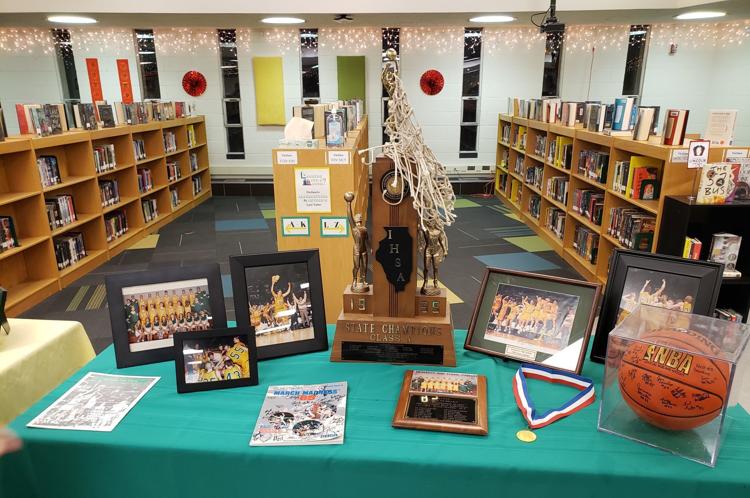 "We were all kind of fighting each other for starting positions, for time. But then we all kind of fell into roles and earned each other's respect and became good friends."
Respect is a good word. Jones and fellow sophomores Jeremy Stanton and Jonah Batambuze had to earn it from their older teammates.
They did it first in practice and later in games. When the season found its wings, it was with Jones, Stanton and Batambuze starting alongside senior cousins DJ Hubbard and Nathan Hubbard, Cal Hubbard's son.
Among the top reserves were seniors Jason Graf and Jason Naffziger and juniors Kurt Olson, Eric Schlipf and Matt McClintock.
"No one cared about points or who had the most rebounds. It was about winning."
Even when Aurora Christian took a 51-38 lead with seven minutes left, it was about winning. "You could see it in their eyes," Cal Hubbard said. "They never quit."
Still, Nathan Hubbard occasionally watches the game on YouTube and each time wonders: "Are we going to pull this out?"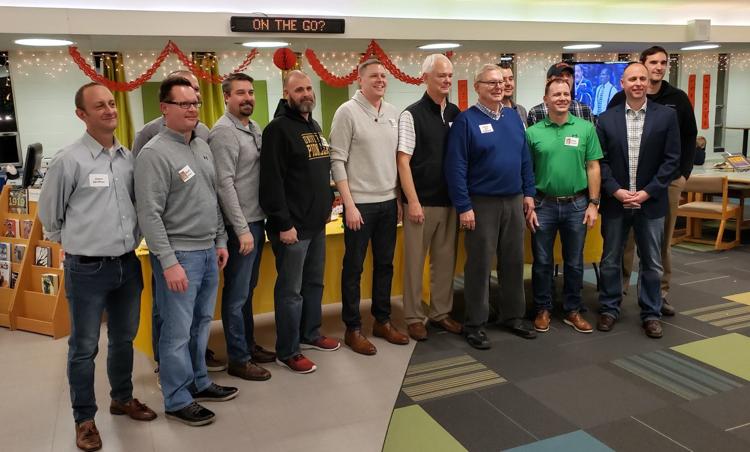 "It's nerve racking still to watch it," he said. "It's such a great comeback. We had a bunch of fighters. We weren't the most athletic group, but we played hard all the time."
He was a proud papa Friday, in part because sons Neal, Nathan and Seth were there, but also because that season meant so much to his former players.
"They would do whatever you told them," he said. "They just wanted to play. I think the quickness was much better than we'd had before and they were all willing to guard people. We had smart players and they were all really good passers. It just took so long to get the rotation down so we had the right people with the right people."
At midseason, it came together.
"We were all in different grades and came from different areas. We were like three teams in one at the beginning of the season and by the end we were one team," Jones said. "That's what made us great."
The cabinet maker delivers again.
Contact Randy Kindred at (309) 820-3402. Follow him on Twitter: @pg_kindred
Get in the game with our Prep Sports Newsletter
Sent weekly directly to your inbox!