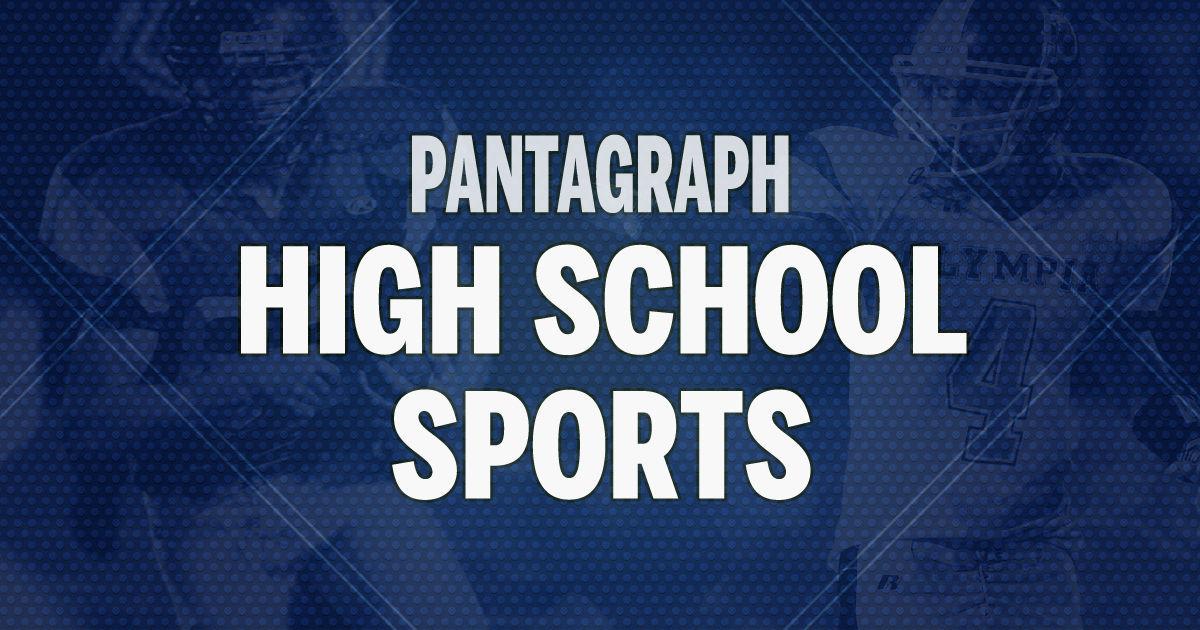 Junior Trey Bazzell scored 35 points Saturday to power Prairie Central High School's basketball team past Warrensburg-Latham, 73-49, in the championship game of the 48th annual GCMS Thanksgiving Tournament at Gibson City.
Cooper Palmore added nine points and seven rebounds for the Hawks (4-0), while Jake Bachtold had nine points, five rebounds and four steals. Bazzell and Rylie Vaughan were all-tournament selections.
Tri-Point 62, GCMS 59: Braden Roesch scored 23 points for GCMS as the Falcons (2-2) dropped the third-place game at Gibson City. Nathan Kallol added 14 for the GCMS. Roesch and Cade Elliott made the all-tourney team. All-tourney pick Chace Cathcart had 27 for Tri-Point.
Eureka 68, Iroquois West 49: All-tournament pick Trevor Heffren's 28 points helped Eureka to a win in the fifth-place game at Gibson City. Matt Martin contributed 16 points for the Hornets (2-2).
Fisher 80, Armstrong 61: All-tourney choice Carson Brozenec made six 3-pointers and poured in 35 points to lift Fisher in the seventh-place game at Gibson City. Will Delaney added 16 points for the Bunnies (1-3).
Ridgeview 60, Earlville 46: Levi Zimmerman's 16 points paced Ridgeview to the title in the Route 17 Classic at South Streator. Reece Ramirez added 13 points for the Mustangs.
Flanagan-Cornell 66, Dwight 64: Tyler Pfaff had 23 points and Tyler Harms 21 in the Falcons' win in the Route 17 Classic. Brandon Ceylor had 28 for Dwight.
Roanoke-Benson 62, EPG 55: James Early had 17 points to lead Roanoke-Benson (3-0) to the EPG Tournament title at El Paso. Luke Braman added 16 points and nine rebounds, while Jacob Nix scored 15 points.
EPG (2-1) was led by Luke Ihlenfeldt with 16 points and Ethan Jeffreys with 14.
Olympia 56, Hartem 47: Justin Siebert scored 15 points, while Hunter Berges added 13 and Luke Priebe 10 as Olympia (1-2) prevailed at El Paso. Hartsburg-Emden (0-3) was led by Cody Coit's 17 points.
Cornerstone 63, Calvary Christian 48: Zach Wolfe led the way with 22 points and 17 rebounds to help Cornerstone Christian down Calvary Christian in the championship game of the Calvary Thanksgiving Tournament at Normal.
Caden Bowers added 13 points and Austin Henard 10 for Cornerstone (3-0). Chayton Gearhart paced Calvary (2-1) with 15 points while Brent Roberts added 11.
You have free articles remaining.
Earlier, Cornerstone took a 54-48 semifinal win over Lexington behind Wolfe's 20 points and 14 rebounds. Sam Patterson and Jackson Burns had nine points each. Calvary was a 64-41 winner over Greenview in the other semifinal behind Gearhart's 17 points. Christopher Jenkins added 12 points and Brayden Philyaw 10.
The all-tournament team included Wolfe, Patterson, Gearhart, Roberts and Lexington's Xavier Moore and Trevor Kegle.
Lincoln 43, Danville 31: Lincoln won the Eaton Corporation Tournament at Lincoln behind 15 points from Landon Hullinger and 12 from Kaden Froebe. Froebe also had 12 rebounds.
Tremont 70, Brimfield 55: Landon Pflederer and Isaac Lennington had 16 points each in Tremont's tournament win at Brimfield.
Clinton 56, Illini Central 49: Clinton (2-2) received 16 points from Zeke Hickman and 10 from Christian Dimas at the Bill Rucks Memorial Tournament at Mount Pulaski.
Pontiac 65, Dixon 56: Carter Dawson's 25 points sparked Pontiac to a victory in the Ottawa Tournament. The Indians also received 13 from Ryan Weir.
Tri-City 54, Mount Pulaski 49: Lane Murphy had 18 points in Mount Pulaski's loss in the Bill Rucks Tournament at Mount Pulaski.
Woodland 47, Momence 42: Sean Bundy had 25 points as Woodland (1-3) won in a Route 17 Classic crossover game at South Streator.
GIRLS BASKETBALL
NCHS splits pair: Normal Community's girls basketball team fell to O'Fallon, 54-48, and defeated Belleville East, 65-51, at Belleville East.
UAB recruit Kylee Schneringer had 19 points and seven rebounds against O'Fallon. Ivie Juarez added seven points and six rebounds for NCHS (3-3).
Schneringer had 13 points in the win over Belleville East. Mallory Oloffson added 12 points and six rebounds, Karleigh Creasey had 11 points, seven rebounds and five assists, and Juarez chipped in 10 points and six rebounds.
Elmwood 36, Tremont 29: Alli Fuller scored nine points for Tremont as Elmwood defeated the Turks in the Brimfield Tournament.