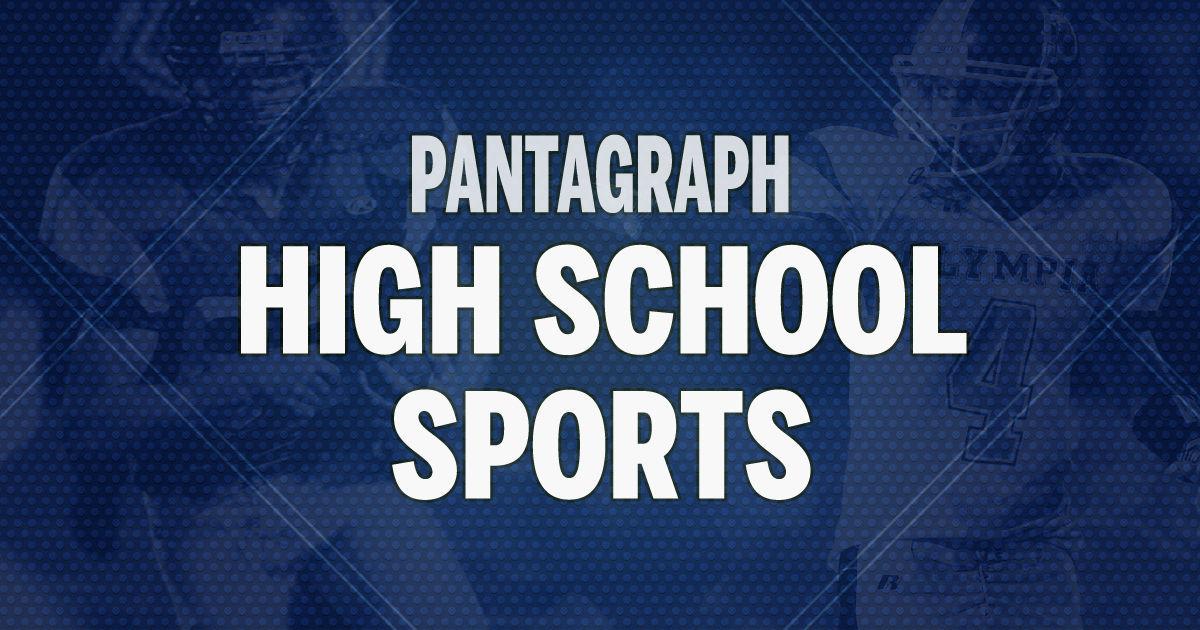 Ryan Weir scored 23 points and Carter Dawson 20 for Pontiac High School's basketball team Tuesday night in a 61-49 nonconference victory over El Paso-Gridley at Pontiac.
The Titans (2-2) were paced by Luke Ihlenfeldt's 15 points and Jack Weber's 14. Weber also had 11 rebounds.
LeRoy 67, Argenta-Oreana 29: Max Buckles scored 13 points while Caleb Moore and Nate Perry had 11 apiece for LeRoy (5-0) in a 67-29 victory over visiting Argenta-Oreana (0-1).
Fieldcrest 70, Lexington 19: Henry Lorton, Landon Cook and NaohNordstrom each scored nine ponts in Fieldrest's season-opening Heart of Illinois Conference win at Minonk. Koy Allen led the Knights with six rebounds and Jaxon Cusac-McKay had six assists.
Tri-Valley 43, Clinton 20: Braden Zenor's 10 points led Tri-Valley to the nonconference home win, the first for new coach Todd Kagel. Jack Moore added eight points for Tri-Valley (1-1). Zeke Hickman and Ty Brennan had six each for Clinton (2-3).
Tremont 56, Farmington 51: Ryan Wagenbach registered 21 points and Landon Pflederer 15 as Tremont defeated Farmington at Tremont.
Heyworth 59, Maroa-Forsyth 39: Steven Bobsin paced Heyworth with 18 points, Gavin Hicklin chipped in 15 and Tazden Eller had 13 points and 10 rebounds in Heyworth's triumph over Maroa-Forsyth.
Mount Pulaski 53, Warrensburg-Latham 46: Lane Murphy's 22 points powered Mount Pulaksi to the nonconference win at Warrensburg.
Reed-Custer 59, Flanagan-Cornell 37: JD Ruddy's 11 points led Flanagan-Cornell during a home loss.
Beecher 62, Dwight 61: Dwight received 12 points apiece from Isaac Telford and Brandon Ceylor in a home loss. Lane Thompson added 11 points for the Trojans.
You have free articles remaining.
Peoria Heights 55, Eureka 39: Matt Martin had 12 points and Spencer Sterling 16 rebounds for Eureka during a road loss.
LaMoille 64, Woodland 50: Sean Bundy scored 17 and Phoenix Cooper 11 for Woodland in a defeat at LaMoille.
GIRLS BASKETBALL
Rochester 51, U High 44: Grace Ward had 14 points to lead University High in the Pioneers' Central State Eight Conference opener at Rochester. Logan Murray and Chelsie Price added seven points each for U High (2-3).
Metamora 78, Bloomington 25: Lauren Strange scored seven points for Bloomington (0-5) in the nonconference loss at Metamora.
Morton 53, NCHS 43: Madison Feeney and Karleigh Creasey had nine points each as Normal Community suffered the nonconference defeat at Morton. Kylee Schneringer had eight points, six rebounds and four assists for NCHS (3-4).
Pekin 48, Normal West 26: Olivia Demosthenes had team highs of seven points and seven rebounds at Pekin as West lost for the first time in six games.
Olympia 39, Dee-Mack 30: Olympia posted a nonconference victory over Deer Creek-Mackinaw behind 19 points from Abbi Bode and 10 from Taylor Nowaskie. Shelby Debolt topped the Chiefs with eight.
Prairie Central 70, Urbana 43: Madison Kinkade scored 17 points and Elly Haberkorn added 14 in Prairie Central's nonconference home win. Chloe Sisco chipped in 12 points for the Hawks on four 3-pointers.
Clinton 55, Heyworth 27: Mallory Cyrulik had 20 points and Kaitlyn Rauch 15 for Clinton (4-3) in its home nonconference win. Shae Ruppert led Heyworth (1-5) with 18 points.
Tremont 63, Roanoke-Benson 43: Abby Scott had 14 points and Hillary Mason 12 for Tremont in the nonconference win at Roanoke. Maddie Monge scored 20 and Bailey Leman 15 for Roanoke-Benson (3-5).
St. Thomas More 36, GCMS 26: Ryleigh Brown topped GCMS with 11 points in a loss at Champaign.