PEORIA — The fourth-quarter charge was typical — scratching, clawing, exploring every possible angle to come out on top.
Friday at Carver Arena, however, the resourceful GCMS High School basketball team came up short.
The No. 3-ranked Falcons whittled a seven-point fourth-quarter deficit to two three times but dropped a 47-45 decision to No. 1-ranked Nashville in the semifinals of the Class 2A State Tournament.
"It was a great job by our guys, a lot of fight," GCMS coach Ryan Tompkins said. "When you come here, there's not much wiggle room. We showed why we earned a ticket down here."
The Hornets (35-2) had held 16 straight opponents under 40 points but advanced to face two-time defending state champion Chicago Orr in the title game Saturday at 7:15 p.m.
"It was a grind out game, no question," said Nashville coach Wayne Harre. "We were fortunate to win. They are a very good team. They're great athletes." 
The Falcons, who saw a 31-game winning streak snapped, slipped to 32-3. GCMS will take on Chicago Corliss for third place Saturday at 5:30 p.m.
"It's tough. That team just got us tonight. Nothing we can do about it," Falcons senior Bryce Barnes said. "The second half we didn't come out as tough as we wanted and didn't get the plays we wanted. The fourth quarter guys started stepping up."
Nashville led 35-28 after a Bryson Bultman layup with 5:11 remaining. Connor Birky nailed a 3-pointer to bring the Falcons within four, and Barnes' shot from the wing cut the Hornets' edge to 35-33.
Yet thirty seconds later, Barnes fouled out on a charge with 3:24 left.
"Bryce doesn't come off the floor, and there's a reason for that," said Tompkins. "Not having him down the stretch was tough, but the other guys kept fighting."
Another Birky 3-pointer with 2:41 to play brought GCMS within 38-36. A Terry Pelczynski free throw with 44 seconds left gave Nashville a 46-39 lead.
The Falcons got 3-pointers from Nathan Garard and Ryland Holt in the final 19 seconds. After Holt's trey, Nashville broke the GCMS press with a long pass downcourt and the Falcons were unable to foul until one-tenth of a second remained.
You have free articles remaining.
"We've been down many games this year and found a way to fight back," senior guard Ben Freehill said. "We had to keep coming at them every possession."
Holt led the Falcons with 18 points and Freehill had 10. GCMS' offensive struggles resulted in 36 percent shooting from the field (16 of 44). Holt's 12 rebounds and six from Barnes helped the Falcons to a 30-22 edge on the boards.
"They're a really good team. We knew it was going to be a dogfight," Holt said. "We tried to take it to a really good team and just came up short. We take a lot of pride in being physical, and we knew they were going to be one of the more physical teams in this tournament."
Carson Parker paced Nashville with 17 points and nine rebounds. Bultman chipped in 13 points and seven boards.
A second-quarter scoring drought of over 5 1/2 minutes cost GCMS the lead.
After Freehill rebounded his own miss and scored for a 13-12 Falcons' edge, Nashville reeled off the next eight points, six from Parker, for a 21-13 margin.
Holt's three-point play 1:14 before halftime cut the GCMS deficit to five entering the break.
The two-time defending Class 2A state football champion Falcons will try to add a third-place basketball trophy to their impressive resume on Saturday.
"It was an emotional locker room. We did not come to Peoria to play in the third-place game," said Tompkins. "What it comes down to is who is going to be the most prepared, who is going to be able to hit the reset button sooner. Only two teams finish the season with a win, and these guys are aware of that."
---
Photos: Nashville slips past GCMS in state semifinal
030919-blm-spt-17gcms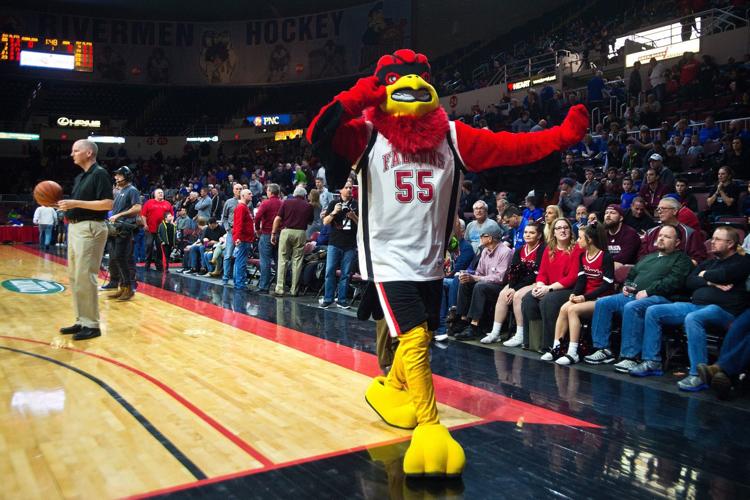 030919-blm-spt-18gcms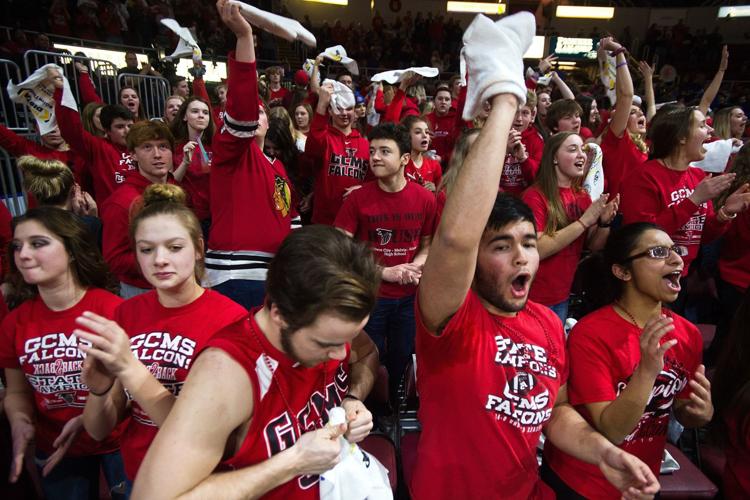 030919-blm-spt-6gcms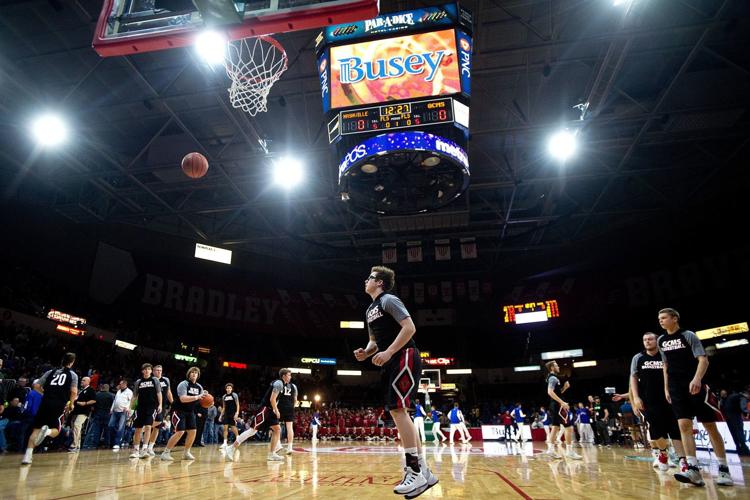 030919-blm-spt-7gcms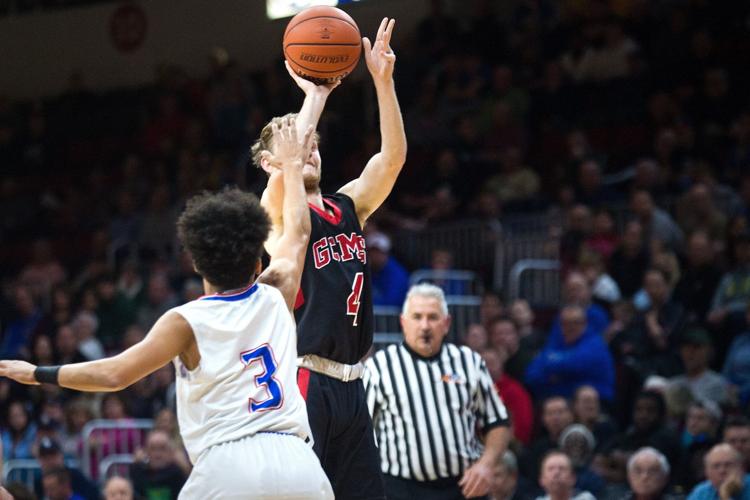 030919-blm-spt-8gcms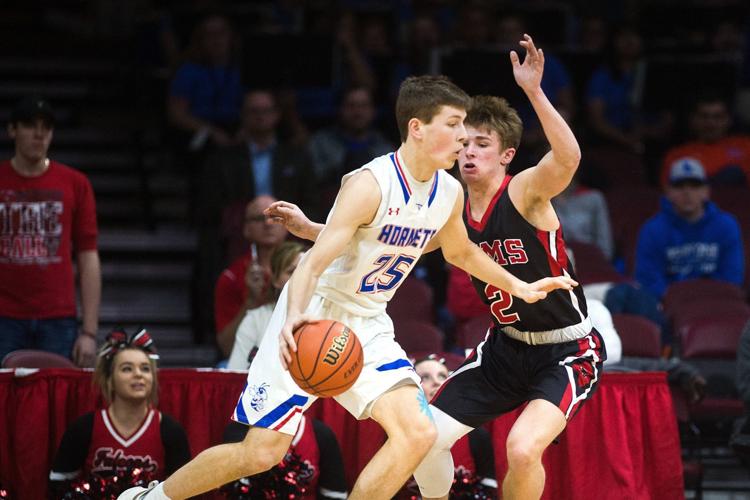 030919-blm-spt-9gcms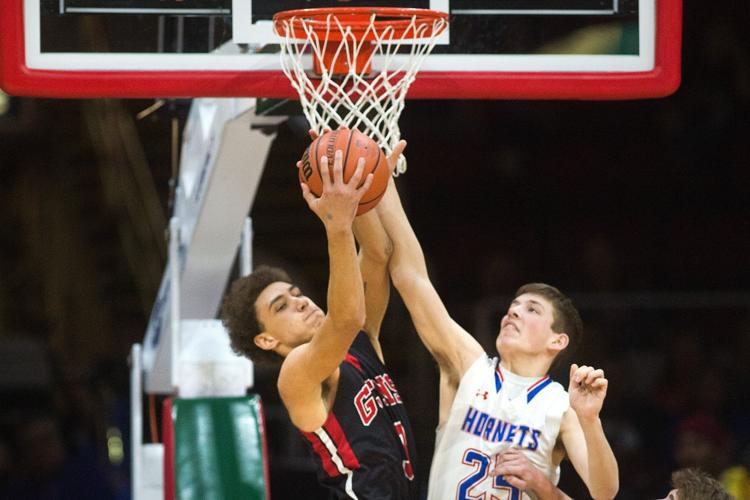 030919-blm-spt-10gcms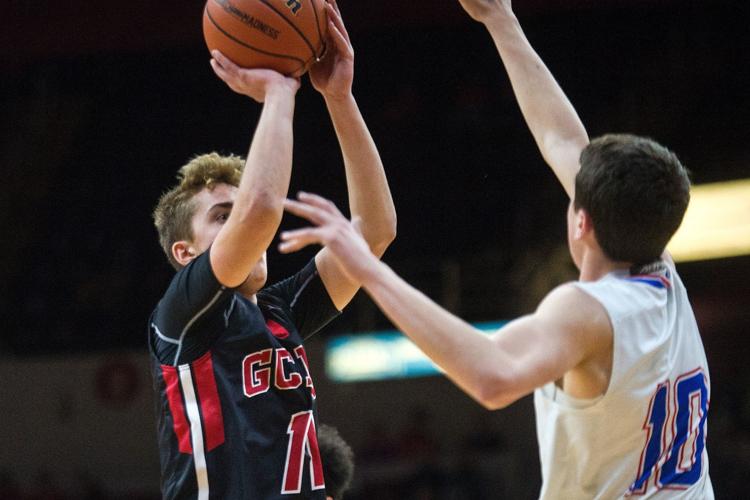 030919-blm-spt-11gcms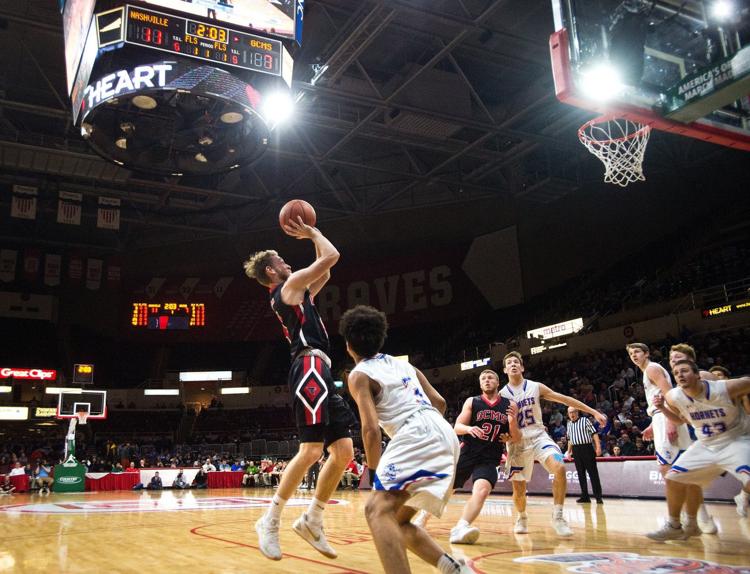 030919-blm-spt-12gcms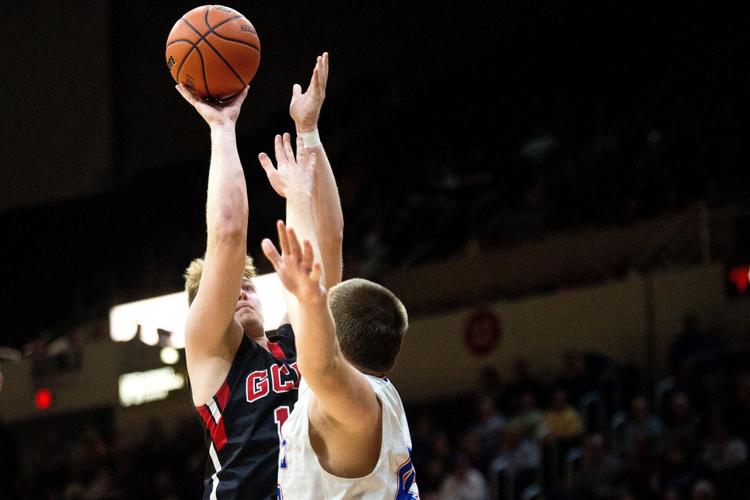 030919-blm-spt-13gcms
030919-blm-spt-2gcms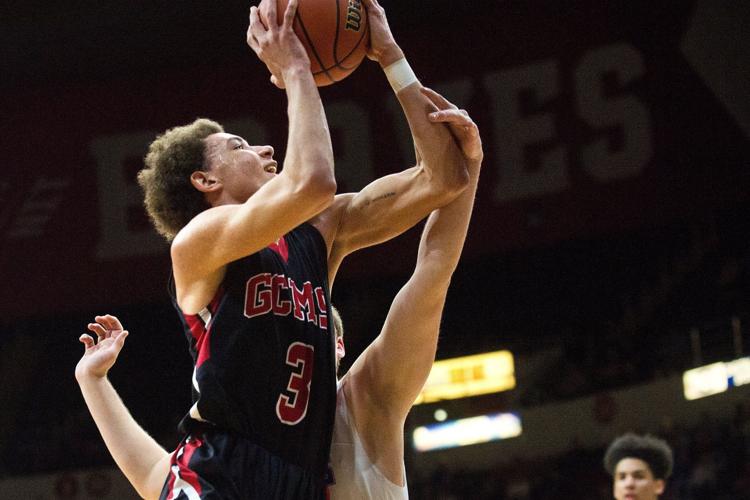 030919-blm-spt-19gcms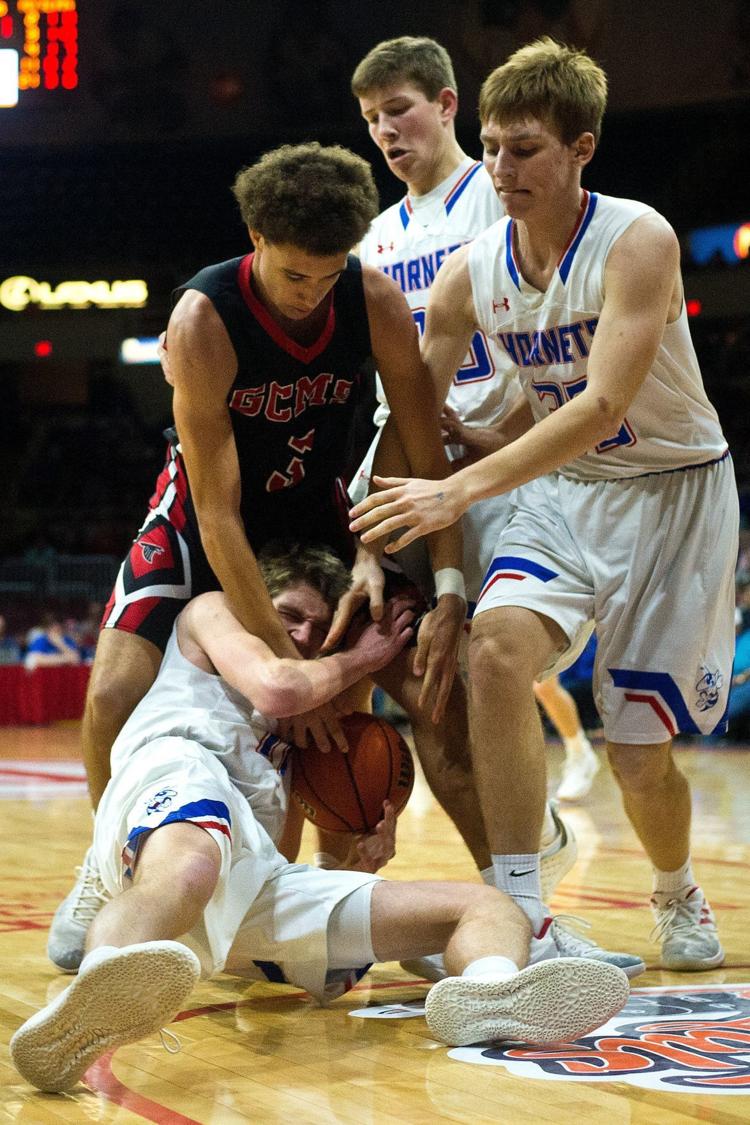 030919-blm-spt-1gcms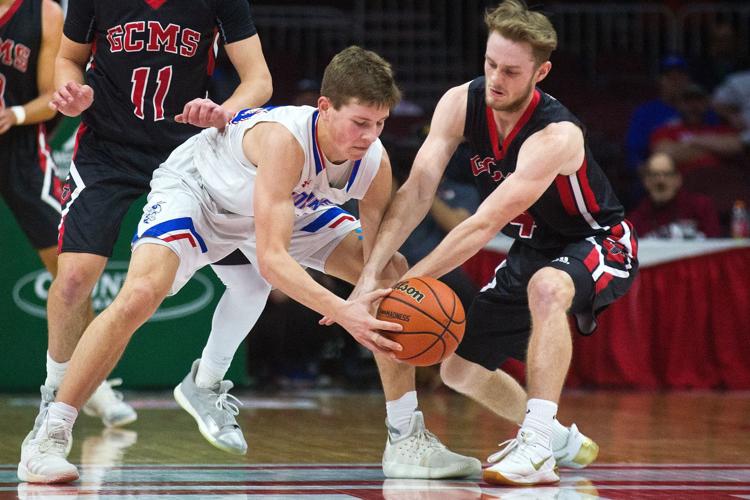 030919-blm-spt-5gcms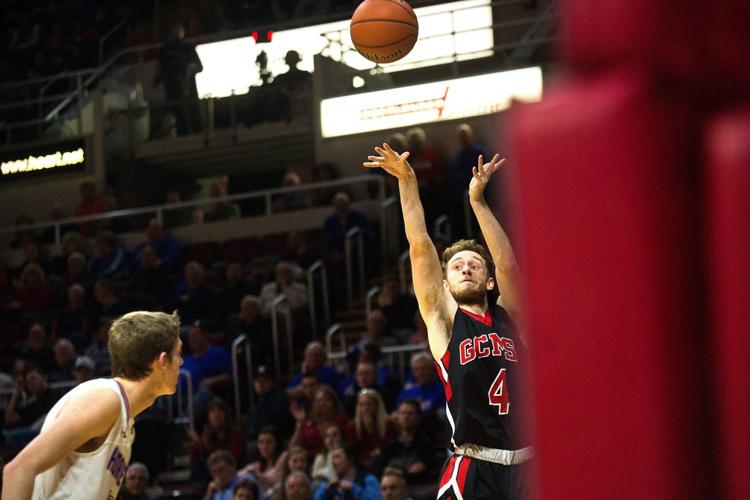 030919-blm-spt-14gcms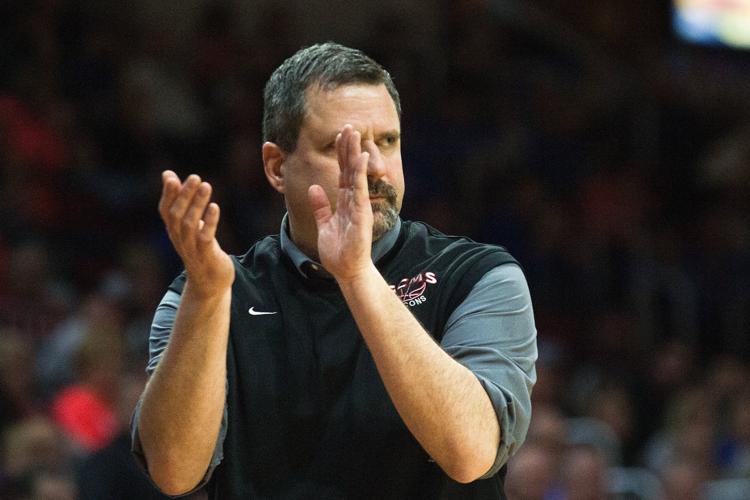 030919-blm-spt-3gcms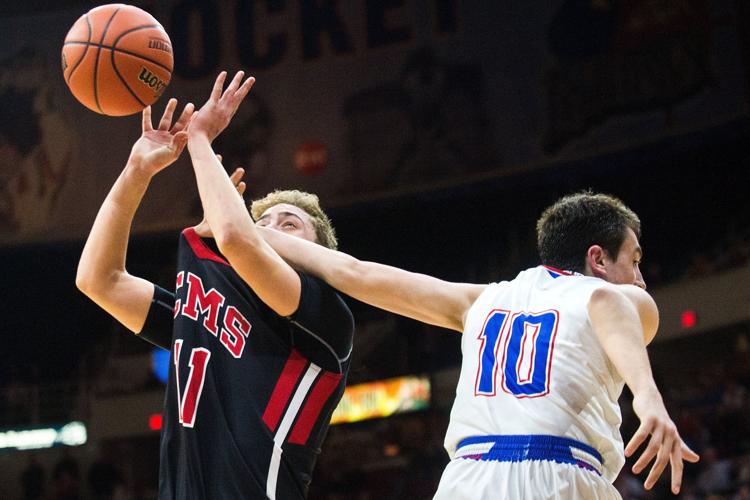 030919-blm-spt-15gcms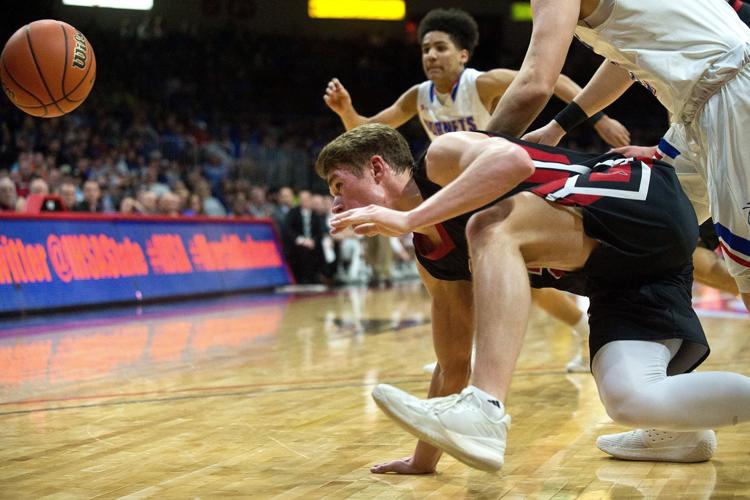 030919-blm-spt-4gcms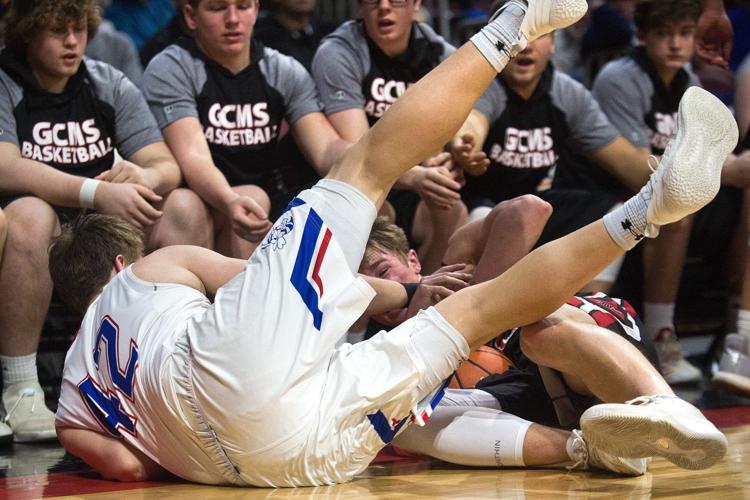 030919-blm-spt-16gcms