Dion Brown, a two-time All-Area football player and star track sprinter at Bloomington High School, has died unexpectedly at age 37.
Kankakee Bishop McNamara junior Claudia Dolliger plays volleyball, basketball and softball for the Irish. But she also gets her kicks booting …
Central Catholic grad Bobby Moews and U High grad Jack Eddy have never been on the same team. That will change in March in a Hall of Fame way. 
IHSA member schools have voted to rescind a plan to go to districts in Illinois high school football.
Normal West's Carson Camp watched his sister's relentless drive to succeed. It led him to do the same en route to Pantagraph Player of the Year honors
Who made the Pantagraph All-Area football team? Here's your answer. Take a look and see.
Pantagraph photographers Lewis Marien and David Proeber pick their best photos from the 2019 high school football season.
There was plenty of support for Prairie Central High School on its way to the Class 4A quarterfinals. Josh Woodrey felt that and it carried ov…
Terry McCombs has been blurry eyed at times from watching game film. Recently, his eyes filled with tears following his 50th consecutive year …
Two-way pick Mason Faulk, a 285-pound senior lineman, led the way as Fieldcrest was well-represented on the HOIC first-team all-conference foo…
Sterling Newman completed only two passes in three attempts, but one went for a touchdown. Fieldcrest threw two interceptions and the No. 2-ra…
Sterling Newman defeats Fieldcrest, 21-7, at Roscoe Eades Stadium in Sterling, Ill.
Fieldcrest's football team, which has practiced on EPG's artificial turf and received scouting help from GCMS this week, faces Sterling Newman…
Jaxon Cusac-McKay has a unique name and unique athletic skills, which he has used to help Fieldcrest's football team to the Class 2A semifinals.
Normal Community linebacker Levi Smaling is a first-team all-Big 12 Conference pick for the second year in a row ... and this time, he's also …
The Pantagraph area is well-represented on the Illinois Coaches Association all-state football teams. Six area players have been named all-state.
There's busy and there's "Mitch Neally busy." Fieldcrest's football defensive coordinator and head girls basketball coach is pulling double du…
Pontiac High School senior Steven Lewis and Prairie Central junior Connor Casner were two-way, first-team selections on the Illini Prairie Con…
Fieldcrest keeps its undefeated football season rolling with a 37-19 win over Clifton Central in the 2A quarterfinals.
Effingham's football players heard some harsh words after their first-half performance Saturday. Then they dominated the second half in a 27-1…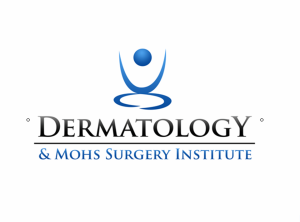 Dermatology & Mohs Surgery Institute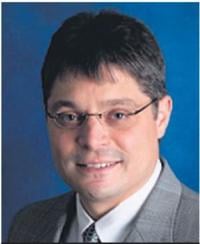 Flanagan-Cornell-Woodland's first season in 8-man football included an exciting postseason run. It ended Saturday with a loss to defending sta…
Fieldcrest advances to 2A semifinal round after win against Clifton Central Saturday at Minonk.
Effingham and Prairie Central tangle in 4A quarterfinal playoff Saturday at Fairbury.
A capsule look at what to watch for as Pantagraph area high school football teams Fieldcrest, Prairie Central and Flanagan-Cornell-Woodland ar…
Brandon Hoselton knows all about full potential, having won two state wrestling championships. He's hoping the Prairie Central defense reaches…
From playing the saxophone in the marching band to acting in the school play, Fieldcrest High School's Travis Sunken has also found time to be…
Tri-Valley High School leads all schools with three honorees on the all-Heart of Illinois Conference volleyball first team.