Peoria High vs. Bloomington
Place: Fred Carlton Field, Bloomington
Records: Peoria 6-1, 5-1 in Big 12; BHS 3-4, 3-3
FYI: Peoria leads the Big 12 Conference in scoring at 68.0 points per game ... The Lions were ranked No. 5 in Class 6A until a 66-36 loss to Normal West, a team which also topped BHS, 31-16 ... Expect Peoria quarterback Gabe Hernandez to target 6-foot-3, 195-pound wide receiver Kaevion Mack, who is a Northern Illinois recruit ... Peoria running back Javier Guyton is the cousin of former Lions' basketball star A.J. Guyton ... Since first meeting BHS in 1894, Peoria has built a 20-12-5 lead in the all-time series ... BHS, which beat Peoria 51-40 last year, is led by Ben Wellman, who has completed 65 of 130 passes for 974 yards and 11 TDs ... Frequent targets are Ivan Smith (17 catches, 332 yads) and Diontay Griffin (25, 283) ... The Purple Raiders' Tre Jenkins has rushed 32 times for 301 yards and four TDs. 
Central Catholic vs. IVC
Records: Central Catholic 3-4, 3-4 in Illini Prairie; IVC 7-0, 7-0
FYI: IVC's seniors were part of a 3-6 team in 2017 and a 5-5 squad in 2018 ... The Grey Ghosts average 33.1 points and allow 11.7 ... Look for IVC quarterback Alex Merlo, in his third year as a starter, to find receiver Alex Fulton ... The Grey Ghosts topped Central, 41-10, a year ago ... The Saints are led by sophomore Jake Slaughter, who ranks fourth in the Pantagraph area with 927 yards on 130 carries ... Teammate Hank Keller has 268 yards on 43 carries ... Jonathon Naour has completed 75 of 137 passes for 836 yards and five TDs ... Central's leading receiver with 14 catches for 220 yards is Jack Moews ... The Saints are coming off back-to-back wins over Champaign St. Thomas More (45-18) and Rantoul (28-14).
Centennial vs. NCHS
Records: Centennial 0-7, 0-6 in Big 12 Conference; NCHS 6-1, 6-0
You have free articles remaining.
FYI: The Ironmen, ranked No. 10 in Class 7A, have won all 12 meetings with Centennial the past 13 years by a combined 428-143 ... NCHS has watched Aidan Oliver gain 298 yards on 51 carries and pass for 500 yards on 42-of-63 accuracy ... Teammate Dylan Tracy has 22 receptions for 270 yards ... This year marks the 24th straight that NCHS has qualified for the playoffs. Centennial last qualified in 2015 ... The Chargers' Josh Taylor has carried 65 times for 245 yards and two TDs ... DeShawn Campbell has chipped in 309 passing yards on 14-of-58 accuracy and 139 yards rushing on 35 carries ... The Chargers' Jack Young Jr. has 19 catches for 281 yards and four TDs.
Normal West vs. Champaign Central
Place: Tommy Stewart Field, Champaign
Records: Normal West 5-2, 5-1 in Big 12; Champaign Central 3-4, 3-3
FYI: Champaign's wins have come against Centennial, Peoria Richwoods and Urbana ... The Maroons' Tarell Evans has rushed 107 times for 754 yards and five TDs. He's also made 11 receptions for 203 yards and three TDs ... Teammate Correyante Boyd has carried 112 times for 754 yards and five TDs while Connor Milton has picked up 313 yards on 32 carries ... South Dakota recruit Carson Camp of Normal West leads the area with 1,478 passing yards on 103-of-160 (64 percent) accuracy. He also has rushed 73 times for 366 yards and two TDs ... His top receivers are Cole Hernandez (40 catches, 540 yards), Jamari Myer (19, 366) and LaTre Billups (13, 214) ... A year ago, the Wildcats topped Champaign, 35-20.
U High vs. Springfield
Place: Memorial Stadium, Springfield
Records: U High 2-5, 2-5 in Central State Eight; Springfield 5-2, 5-2.
FYI: Springfield's losses came against Chatham Glenwood, the No. 1 team in Class 6A, and Rochester, the No. 2 team in 4A ... Rashad Rochelle leads the Senators with 1,003 passing yards on 46-of-88 accuracy. He's also rushed 106 times for 848 yards and 15 TDs ... Taryn Wallace has gained 294 yards on 48 carries while Steven Boucher has 14 catches for 218 yards ... U High rushing leader Spencer Parker, who has gained 749 yards on 93 carries, was on concussion protocol following a minor auto accident and sat out last week's 48-0 loss to Glenwood ... In that game, U High lost running back Rashad Wilson to a shoulder injury ... The Pioneers' Cam Barclay completed 8 of 18 passes for 54 yards, but was intercepted twice.
— Compiled by Randy Sharer
083119-blm-spt-5central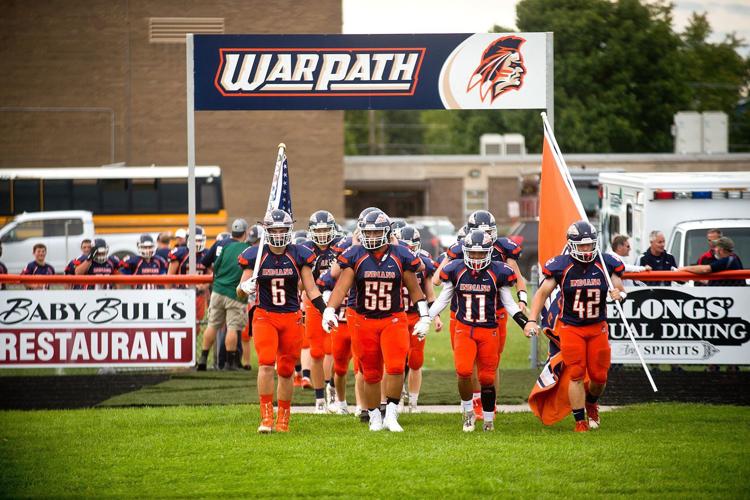 CCHS, Pontiac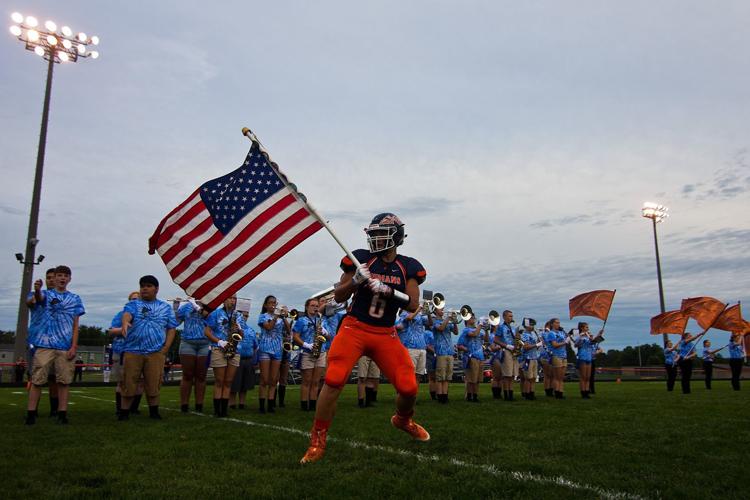 083119-blm-spt-16central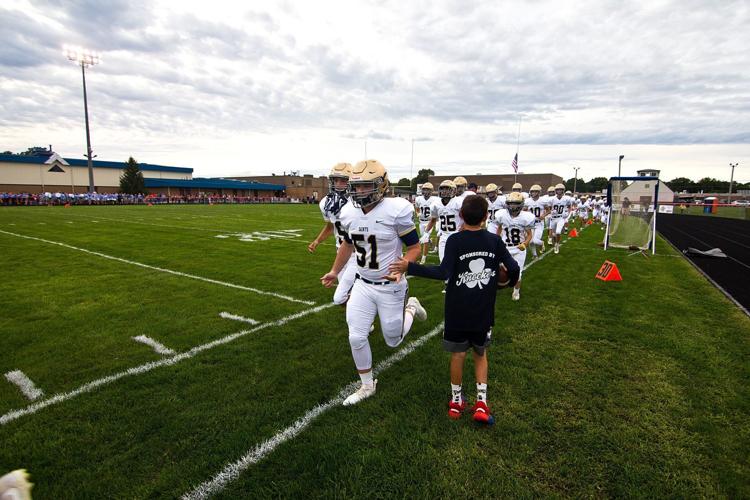 083119-blm-loc-2cchspontiac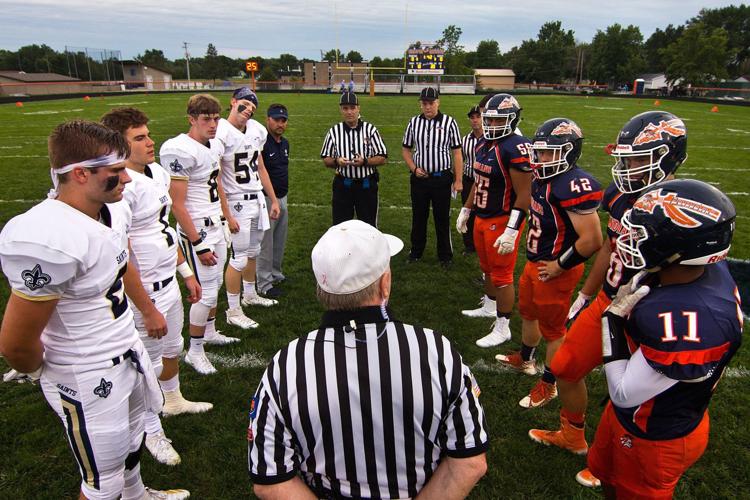 083119-blm-spt-6central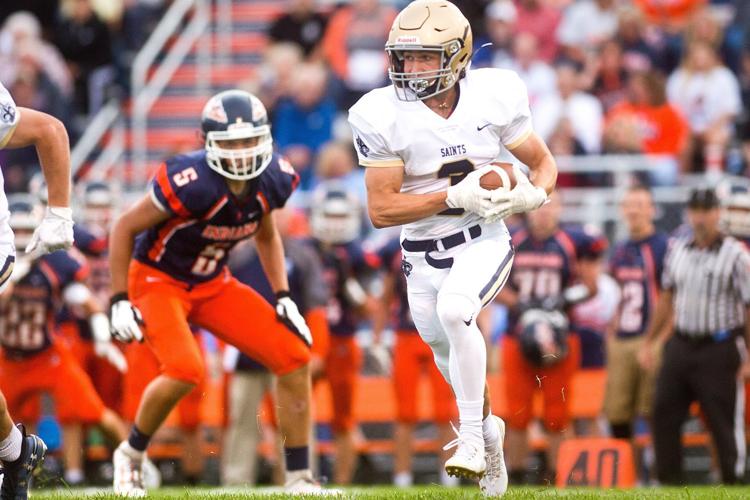 083119-blm-spt-7central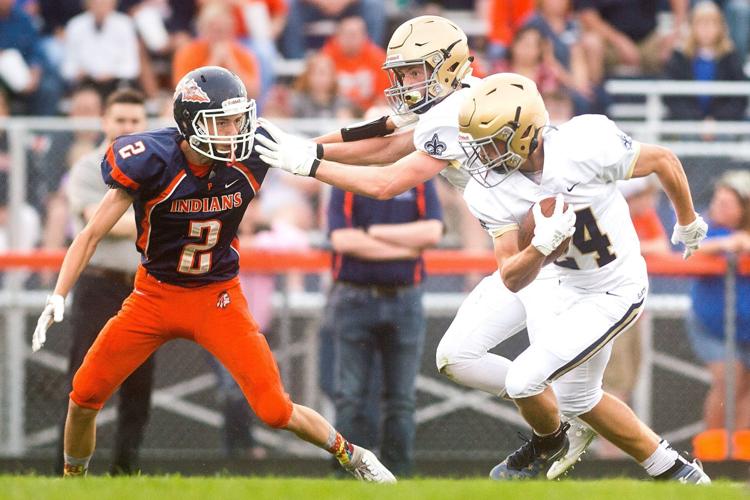 083119-blm-spt-8central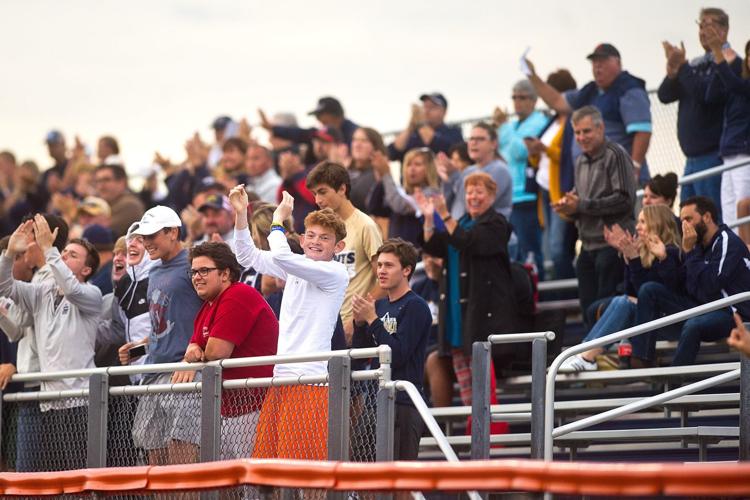 083119-blm-loc-1cchspontiac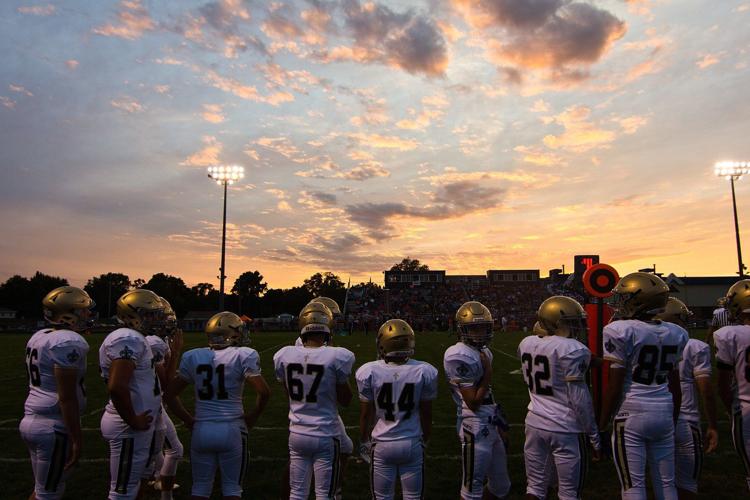 083119-blm-spt-9central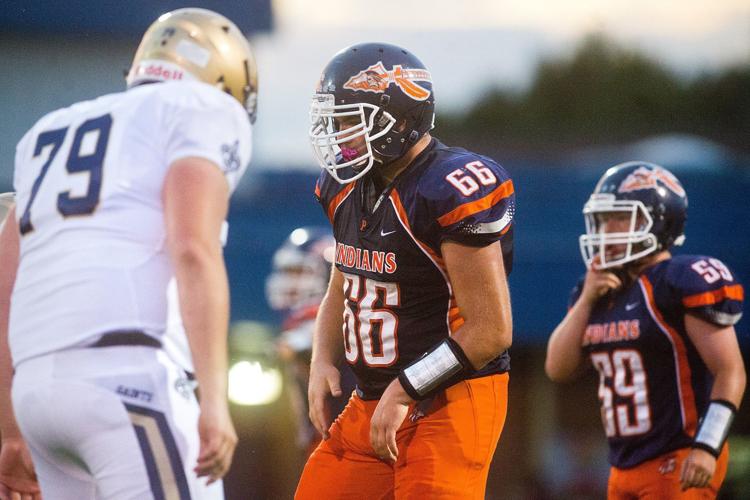 083119-blm-spt-12central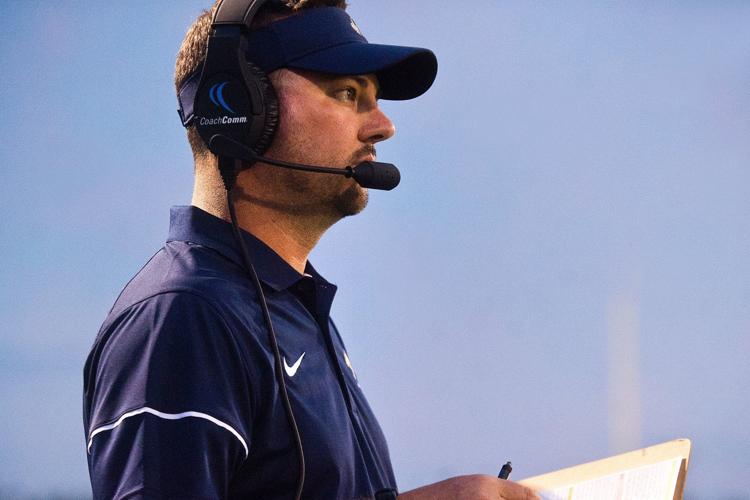 083119-blm-spt-10central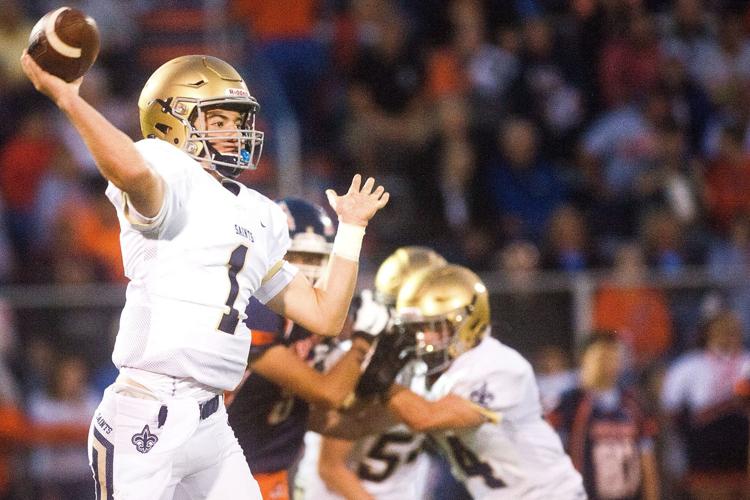 Picked off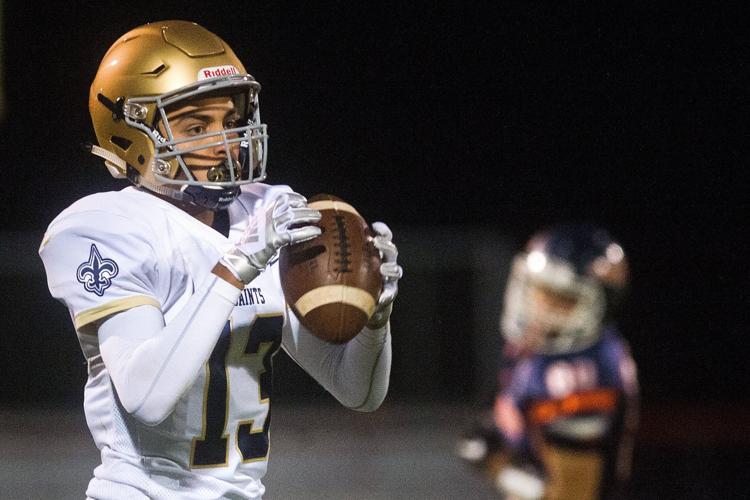 The pack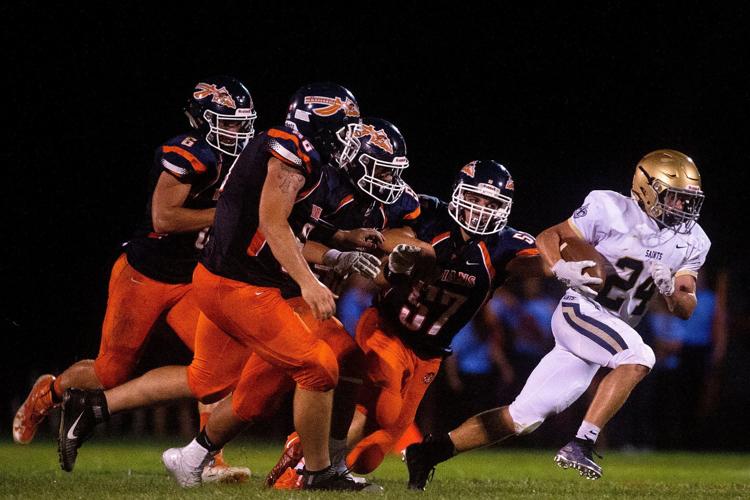 083119-blm-spt-11central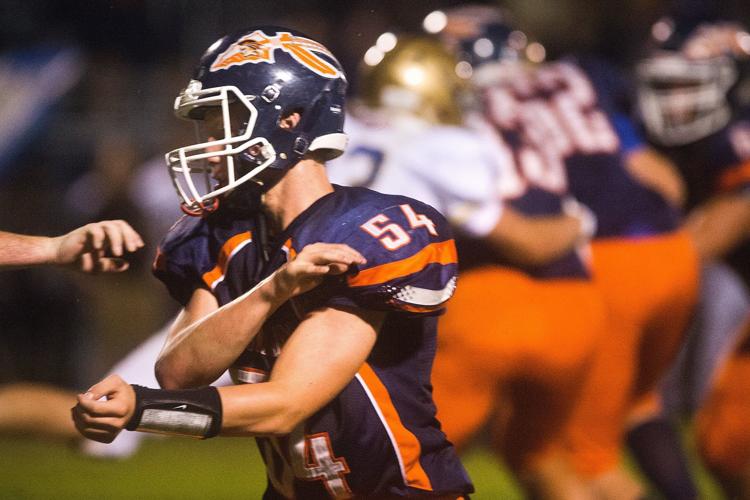 Handoff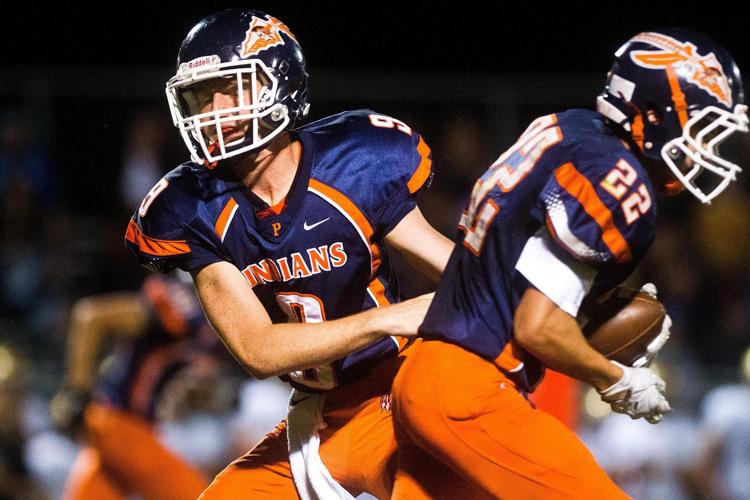 Cheer squad
Great catch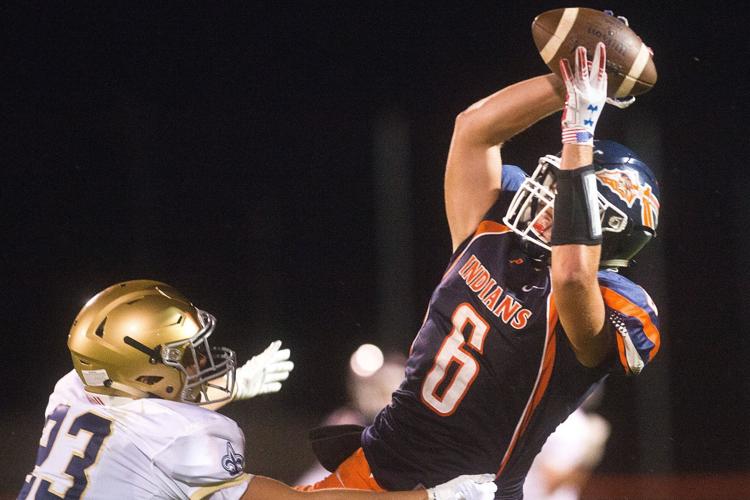 083119-blm-spt-17central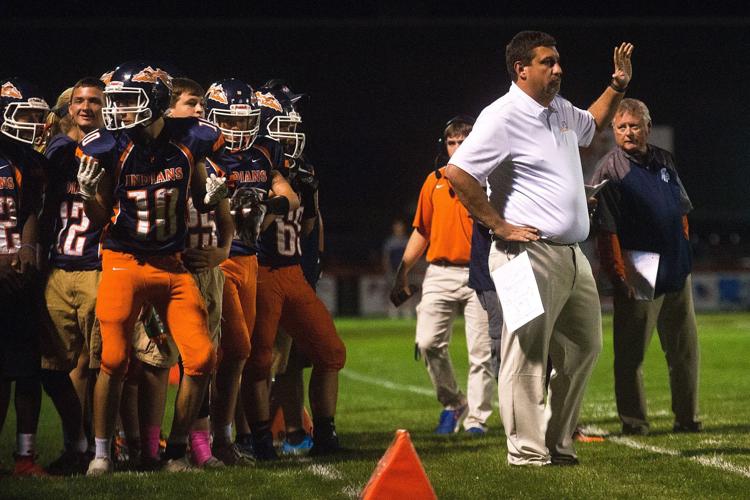 Safety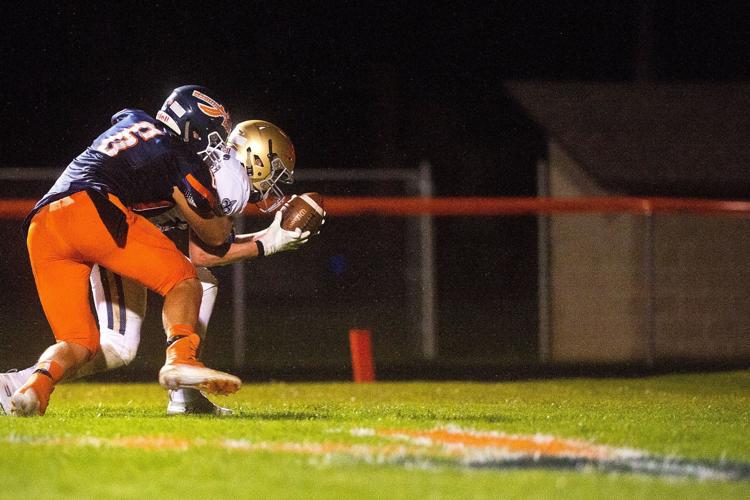 Celebrate two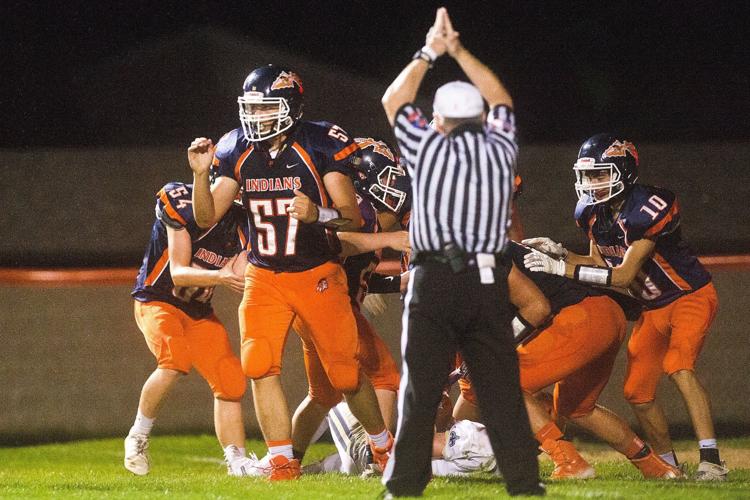 083119-blm-spt-1central