BLOOMINGTON — The first quarter was plagued by penalty flags Friday night at Fred Carlton Field, six in all. The second quarter was just filled with Carson Camp touchdown passes.
The Normal West High School senior threw four TD passes in the second quarter, giving him five at halftime, to stake the Wildcats to a 31-8 lead over Bloomington in a Big 12 Conference game.
Camp gave his coaches a little scare in the fourth quarter when he was sprawled out on the Fred Carlton Field turf clutching his left leg. However, it was just a cramp and Camp was able to come back and finish off the Wildcats' 31-16 victory over the Purple Raiders.
"He was laying down like he was out for the year," said West coach Nathan Fincham with a sly smile.
Camp was razor sharp, completing 15 of 18 attempts for 243 yards as the Wildcats improved to 3-1 overall and in the Big 12. He hooked up with Jamari Myer (four receptions for 112 yards) and Cole Hernandez (three for 64) for two TDs each and threw another to Zach Jurich.
The West defense held BHS (2-2, 2-1) to 211 yards of total offense. Linebacker Zach Marcotte had five tackles and a sack, while lineman Anarius Walton had two sacks as BHS quarterback Ben Wellman was under constant pressure.
"We just emphasized all week clicking on all cylinders," said Camp. "Like I said last week it's everyone playing offense, defense, special teams all together. We had a great string of practices this week and it carried over into Friday. The defense was dominant and the offensive line, give credit to them."
West took a 7-0 lead on its first possession when Camp hit Myer on a slant for an 11-yard TD.
BHS put together a 79-yard, eight-play drive, capped by Trey Jenkins' sweep around left end for a 10-yard TD run. Ben Wellman hit Ivan Smith on a two-point conversion pass to give the Raiders an 8-7 lead.
Camp showed the second quarter was going to be different on the first play. Myer caught a slant in stride around midfield and outraced a couple defenders for a 61-yard TD and a 13-8 lead.
"Going into the game we knew there were some things we could take advantage of with the way they were going to line up on our receivers," said Fincham. "A focal point of our team is to go out and run the ball. They did a good job with some stunts to slow that down, so we unleashed it and said let's see what we can do."
You have free articles remaining.
After the West defense forced BHS into a three-and-out, West moved 51 yards in two plays. Camp pump faked to Hernandez on a stop and go, the defense bit, and Hernandez was free for a 45-yard TD and 19-8 lead with 10:46 left until halftime.
Camp threaded an 8-yard TD pass to Zach Jurich, who was double covered, with 4:31 left and then the South Dakota recruit zipped a 21-yard TD pass to Hernandez in the back of the end zone on fourth-and-goal.
"One of the things we said coming in was not to blow any coverages. Camp is too good and the receivers are too good," said BHS coach Scott Godfrey. "I think there were three blown coverages that all three were scores or led to scores. We knew coming in not give up any big plays, and we did."
Fincham said he got conservative in the second half as West stuck to runs and short passes. After Camp limped to the sidelines, BHS put together a 92-yard drive against West's second-team defense. Sophomore Walker Burns plowed into the end zone on a 4-yard run. Another two-point conversion pass from Wellman to Smith closed the gap to two scores.
When BHS recovered the onside kick, Fincham put back in his first-team defense which stopped the Raiders at West's 36 with 4:36 left. Camp then returned and West ran out the clock.
"Our defensive coordinator, Michael Jennings, does a heck of a job getting those guys in the right spots every week. I couldn't be more proud how they played," said Fincham. 
Wellman went 9 of 29 for 107 yards. Jenkins led the Raiders with 49 yards rushing on six carries, while Diontay Griffin caught five passes for 55 yards.
---
Photos: Normal West at Bloomington football
092119-blm-spt-6bhswest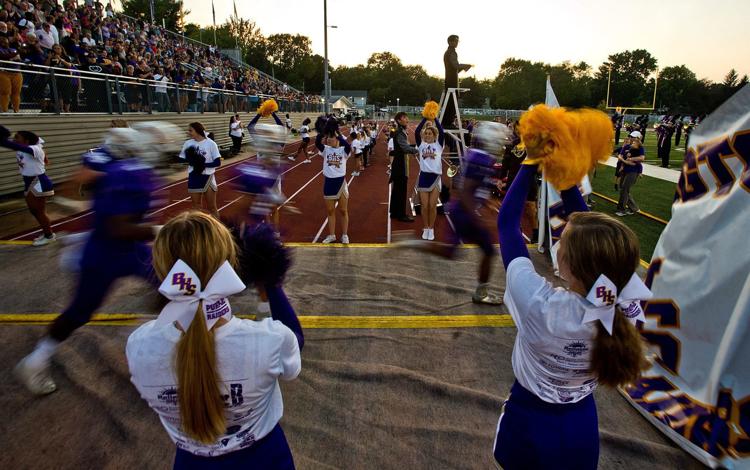 092119-blm-spt-7bhswest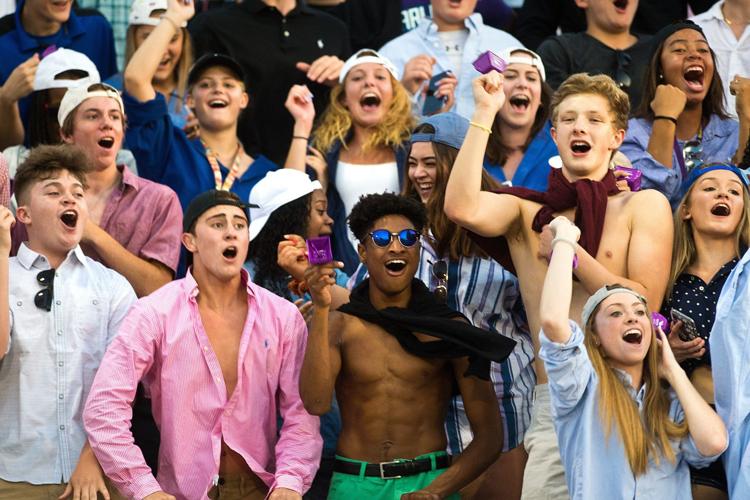 092119-blm-spt-8bhswest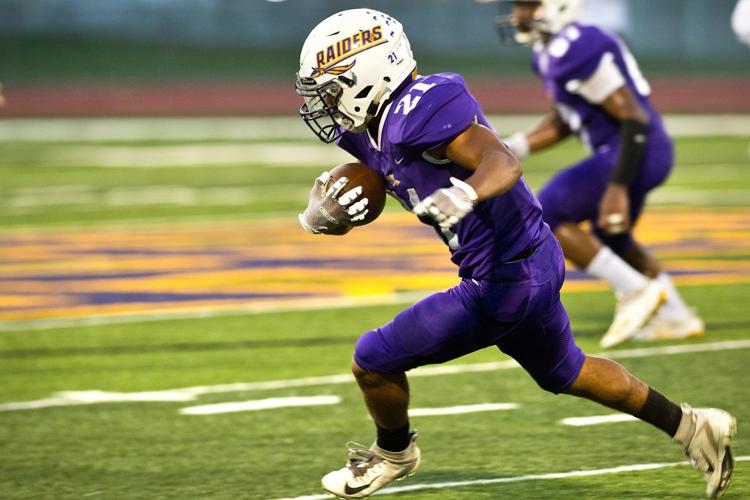 092119-blm-spt-9bhswest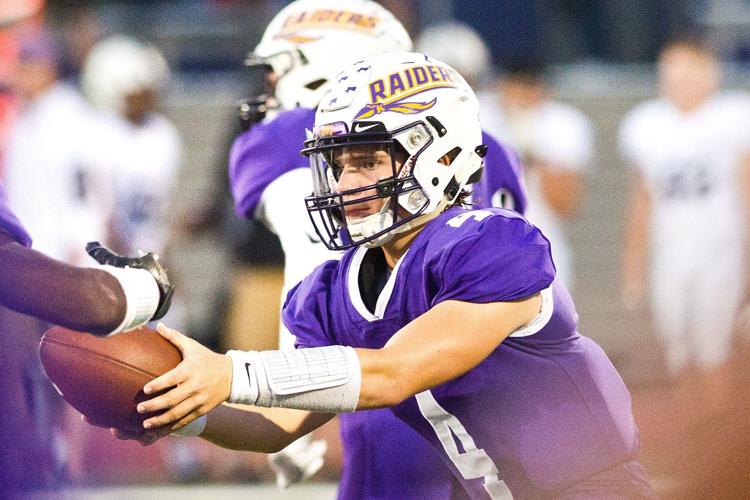 092119-blm-spt-5bhswest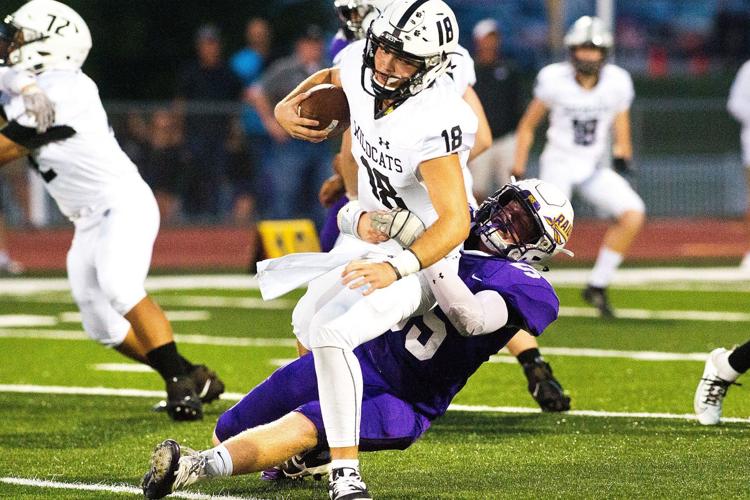 092119-blm-spt-4bhswest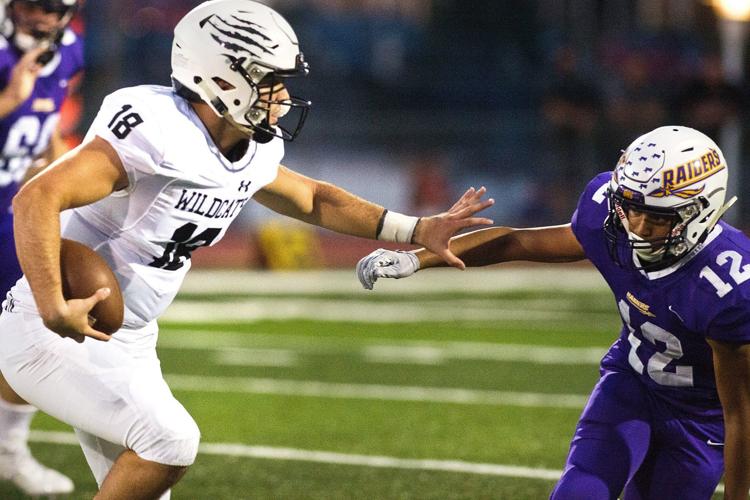 092119-blm-spt-10bhswest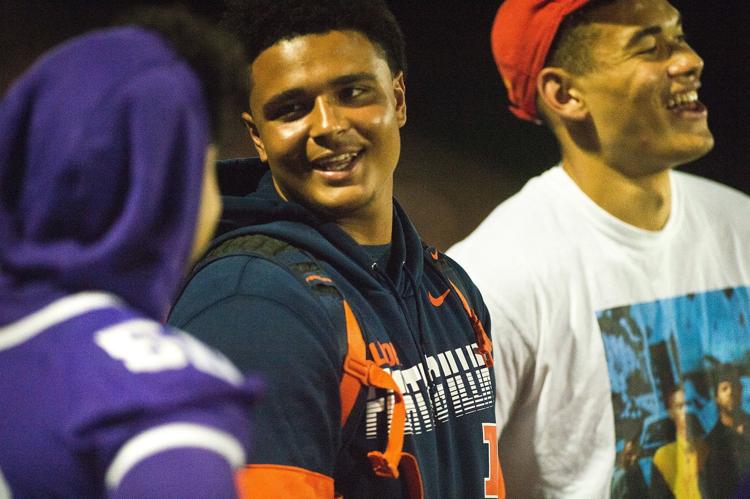 092119-blm-spt-3bhswest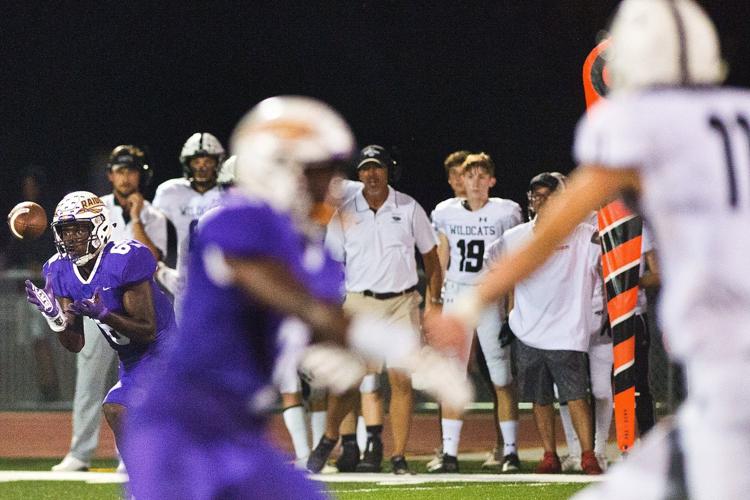 092119-blm-spt-11bhswest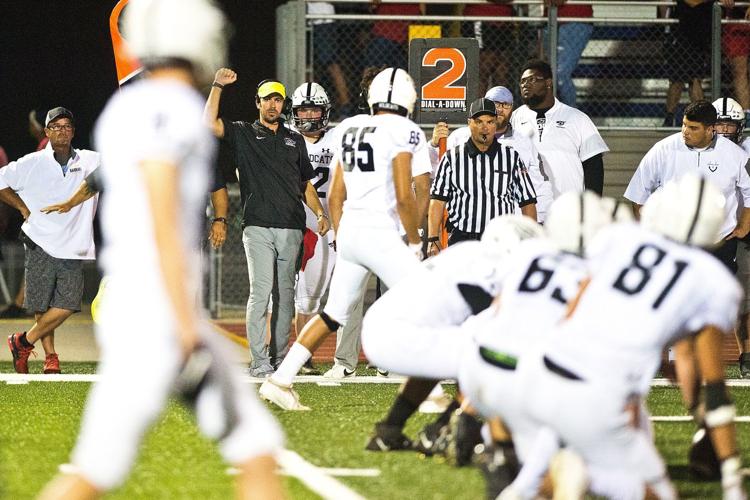 092119-blm-spt-1bhswest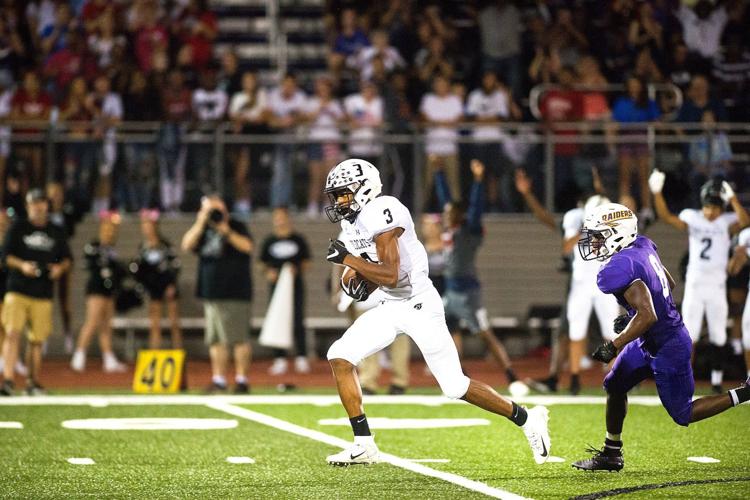 092119-blm-spt-12bhswest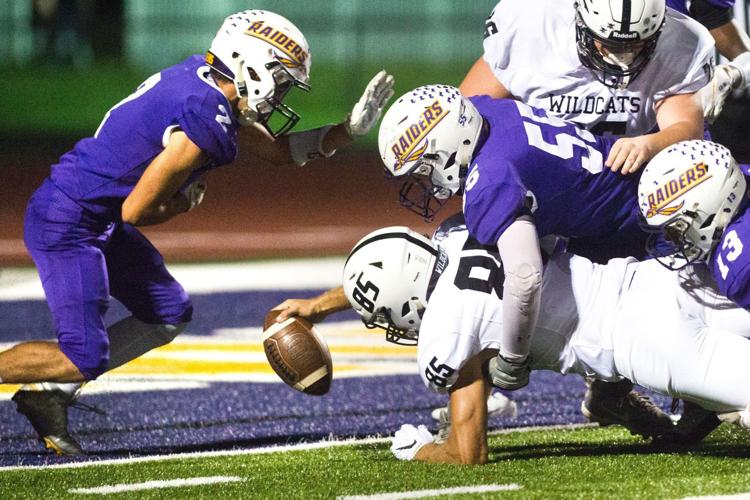 092119-blm-spt-13bhswest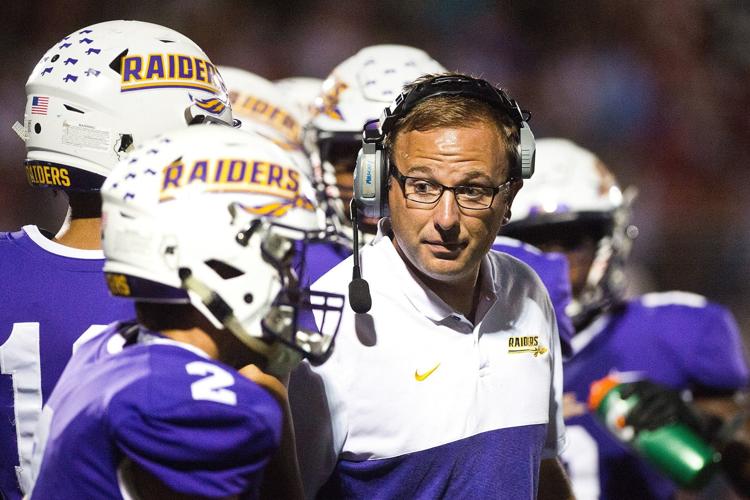 092119-blm-spt-14bhswest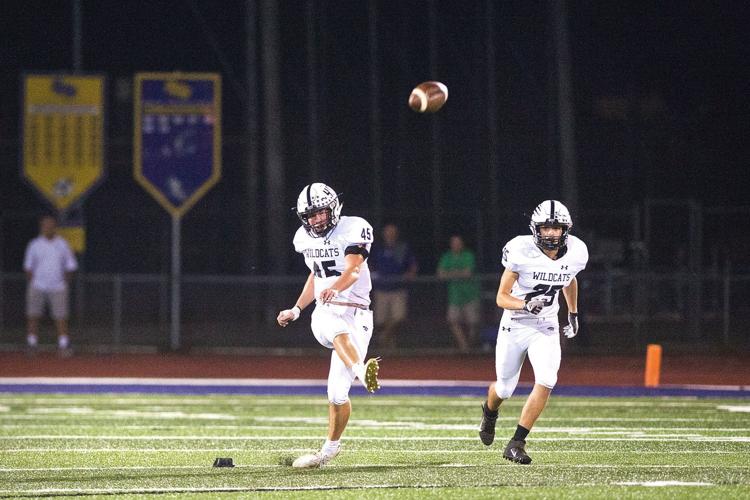 092119-blm-spt-15bhswest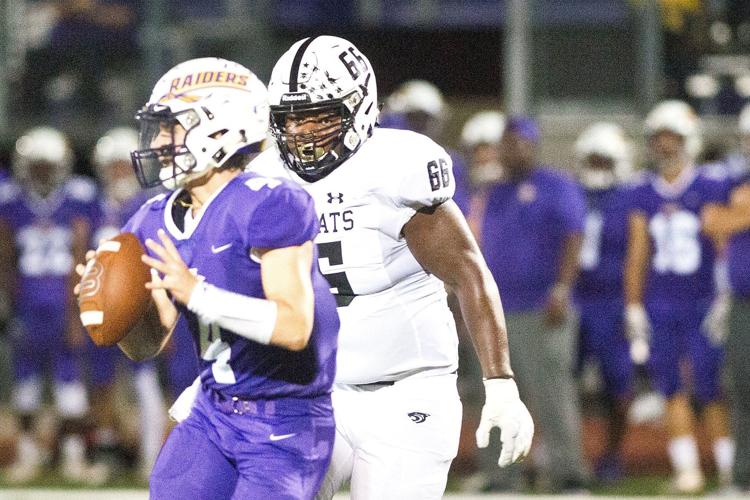 092119-blm-spt-16bhswest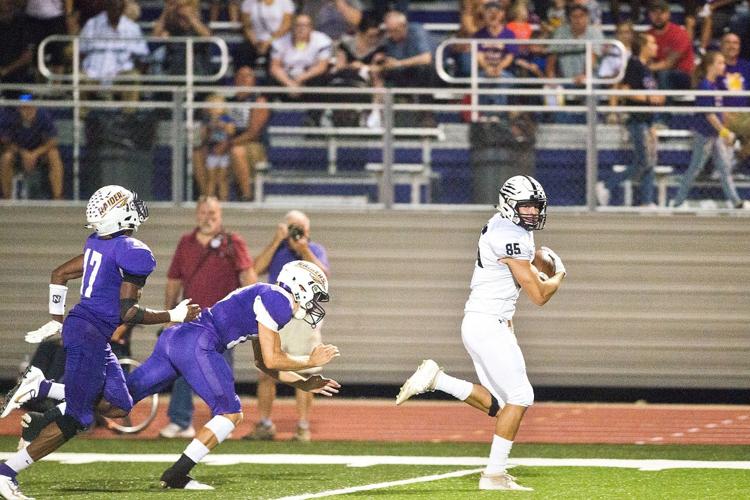 092119-blm-spt-18bhswest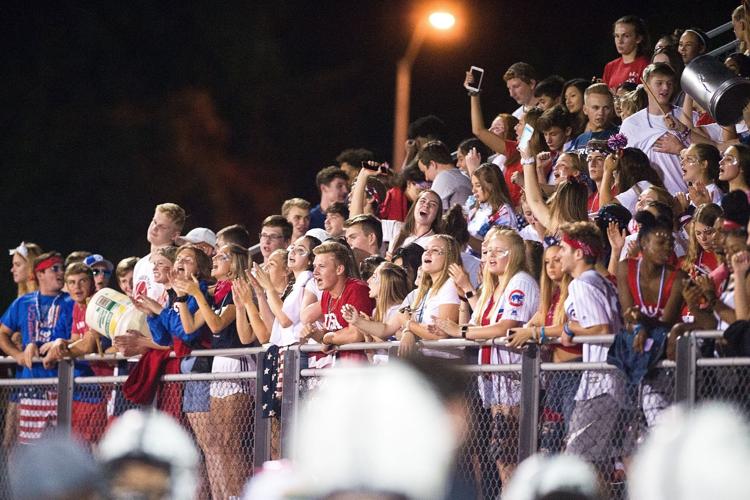 092119-blm-spt-19bhswest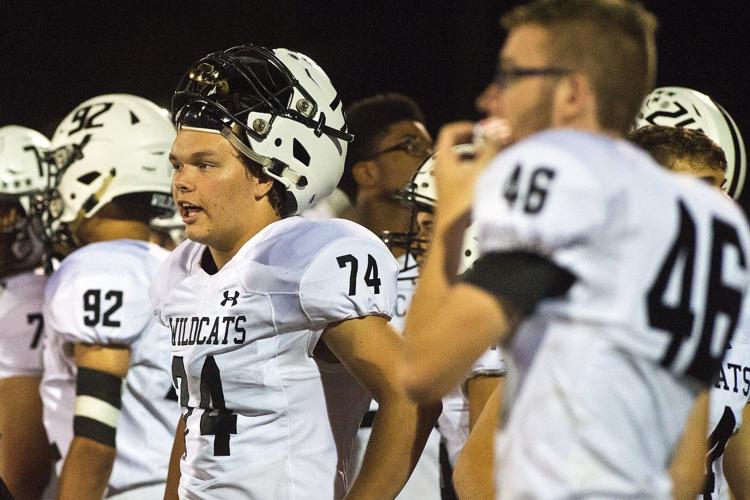 092119-blm-spt-17bhswest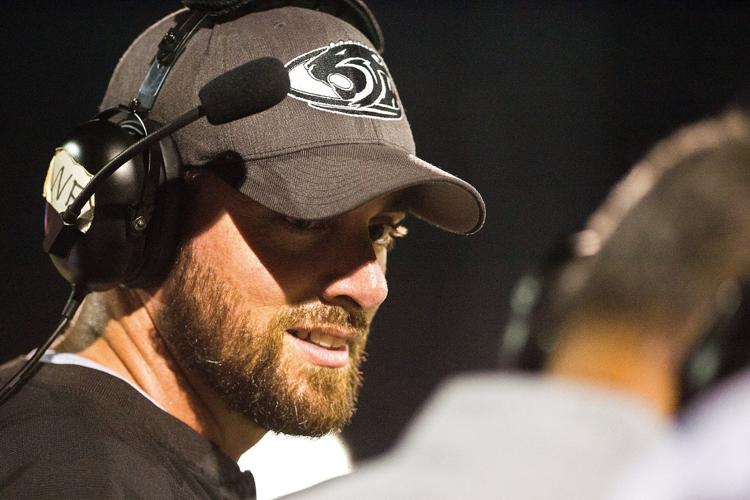 092119-blm-spt-20bhswest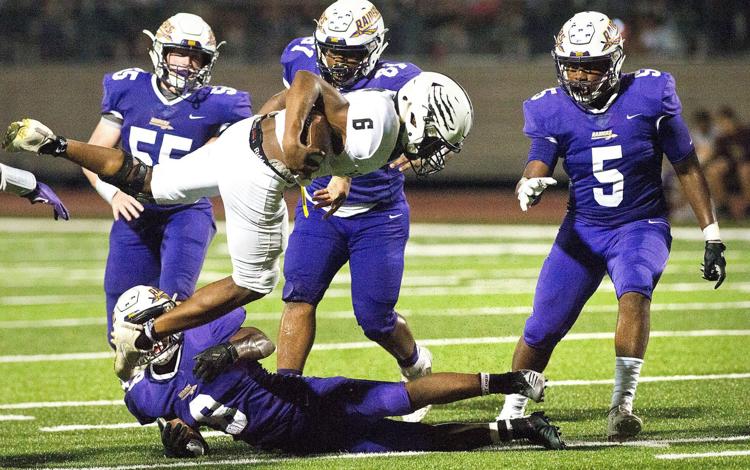 092119-blm-spt-21bhswest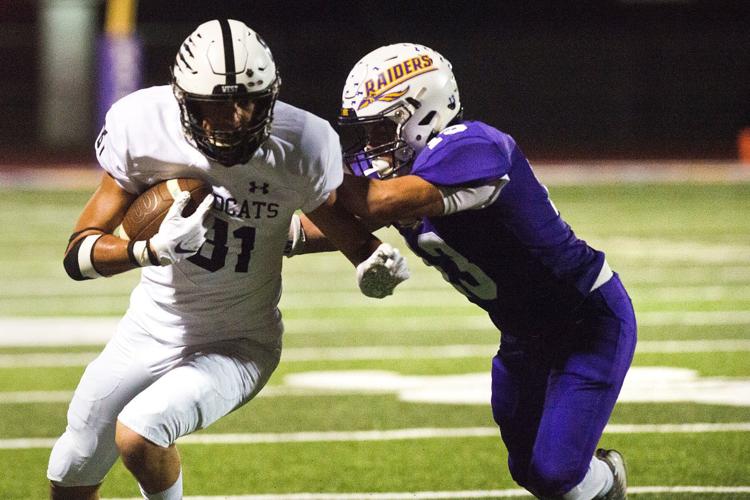 092119-blm-spt-22bhswest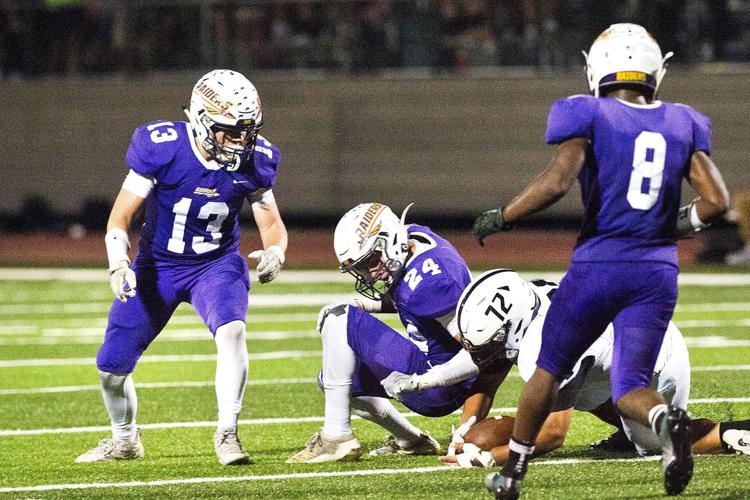 092119-blm-spt-2bhswest