FAIRBURY — There was a bit of a chill in the air Saturday at Prairie Central High School's Lewis Field.
It was plenty warm inside the Effingham locker room after the Flaming Hearts and Prairie Central played to a 14-14 halftime tie.
"There were a lot of guys who took yelling and came back and made big plays in the second half," Effingham coach Brett Hefner said. "Our guys are resilient, man. Our parents let them be coached hard and we get on them."
The inspired Effingham defense forced a three-and-out on Prairie Central's first possession of the third quarter. That set the tone for a second half dominated by the Flaming Hearts in a 27-14 victory in a Class 4A quarterfinal playoff game.
Third-seeded Effingham (11-1) advanced to play host to Murphysboro in next week's semifinals.
The Flaming Hearts went 83 yards on 12 plays on its first third-quarter possession, capped by a 23-yard touchdown pass from Nathan Shackelford to Tristan Duncan.
After another Prairie Central three-and-out, Effingham marched 49 yards in 11 plays, culminating in a 4-yard Logan Brown TD run. It was 27-14 with 8:42 left and run-oriented Prairie Central could not recover.
The Hawks scored in the second quarter on a 24-yard, fourth-down scramble by junior quarterback Kaden King. After an Effingham turnover, King hit Moser on a 51-yard scoring pass and the Hawks led, 14-7.
Effingham went 52 yards in 12 plays to tie it 1:15 before halftime on Brown's 5-yard run.
The Flaming Hearts then controlled the ball in the second half, finishing with nearly 30 minutes in time of possession for the game.
You have free articles remaining.
"The first half wasn't as good as we had played and I'm sure they had something to do with that," Hefner said. "We had some uncharacteristic mistakes. It looked more like us in the second half.
"I think we were able to establish the run a little more in the second half. They have a lot of guys go both ways and we don't. We think that helps us come the second half."
Shackelford was 11 of 12 passing for 177 yards and two touchdowns, the first being an 18-yarder to Jett Gillum in the opening quarter. Chase Woomer led the ground game with 73 yards in 23 attempts against a Hawks' defense that got 11 solo tackles and three assists from linebacker Cooper Palmore.
King rushed for 99 yards on 14 carries for Prairie Central, which came in averaging 34.9 points and 367 yards per game in its option attack.
"They just started sending guys and I guess we just weren't there," King said of the second half. "Coming into the game we said, 'Do the little things.' We didn't do those little things.
"We played hard, We did what we could. We left it all on the field."
The second-half deficit forced the Hawks to throw more than they would like. King's 51-yard TD to Moser was the only completion in nine attempts. He was intercepted twice.
"They just have really good team speed," Prairie Central coach Andrew Quain said. "The linebackers pursue really hard. We had a hard time picking up the back side linebacker and that's always a big key for us is blocking linebackers.
"They did a good job offensively too. They were able to mix it up well and keep us guessing."
Quain praised his junior-dominated team, saying, "I think we've turned some heads and I'm excited what we can do for the future. But we're going to miss these seniors. They were key in turning things around and pointing us in the right direction."
One of them was Moser, a 5-foot-7, 165-pounder who cradled the IHSA quarterfinal plaque afterward with tears leaking from his eyes.
"My freshman year we went 0-7," he said. "So, senior year coming out and going to the quarterfinals, I can't complain."
111719-dec-spt-10pceffingham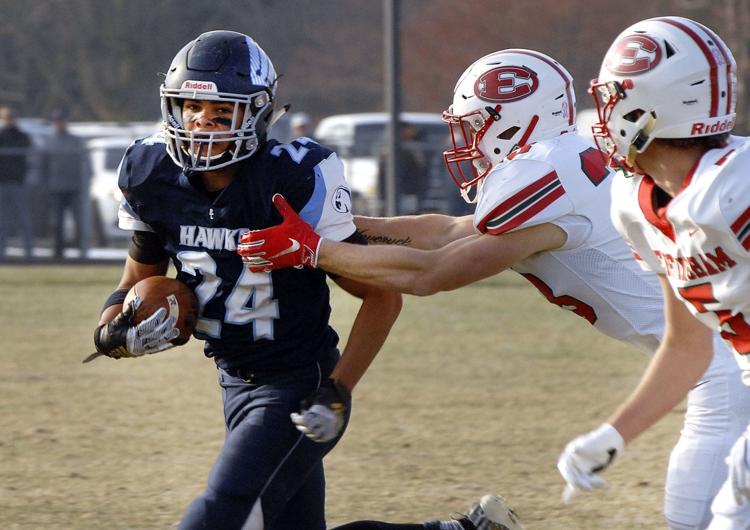 111719-dec-spt-1pceffingham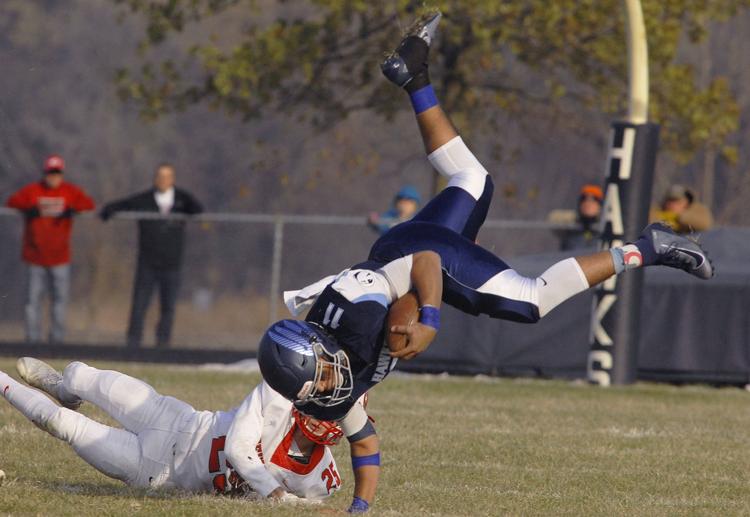 111719-dec-spt-4pceffingham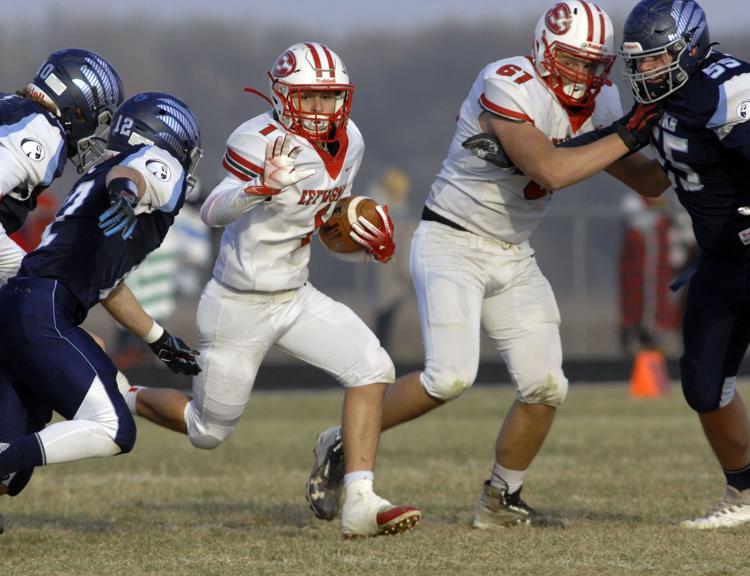 111719-dec-spt-2pceffingham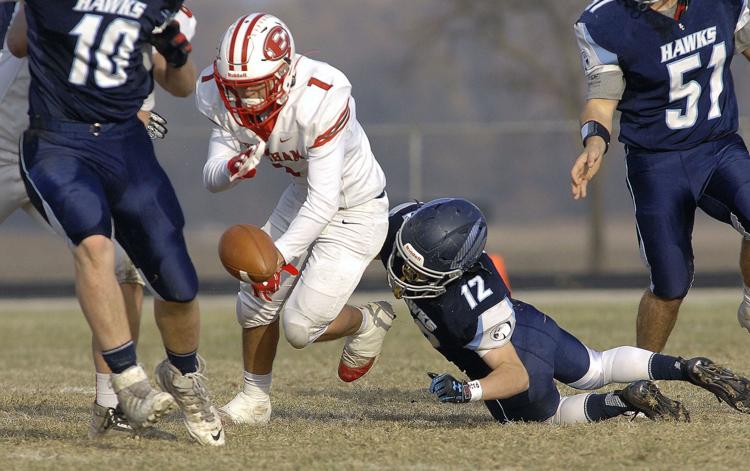 111719-blm-spt-3pceffingham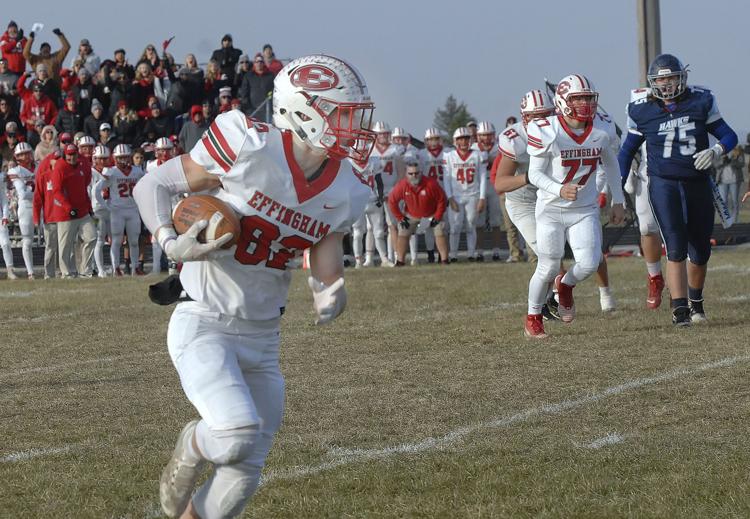 111719-dec-spt-3pceffingham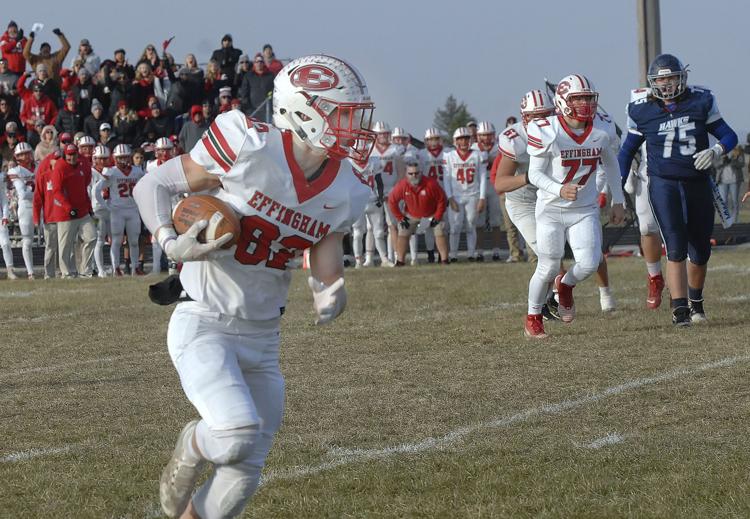 111719-dec-spt-5pceffingham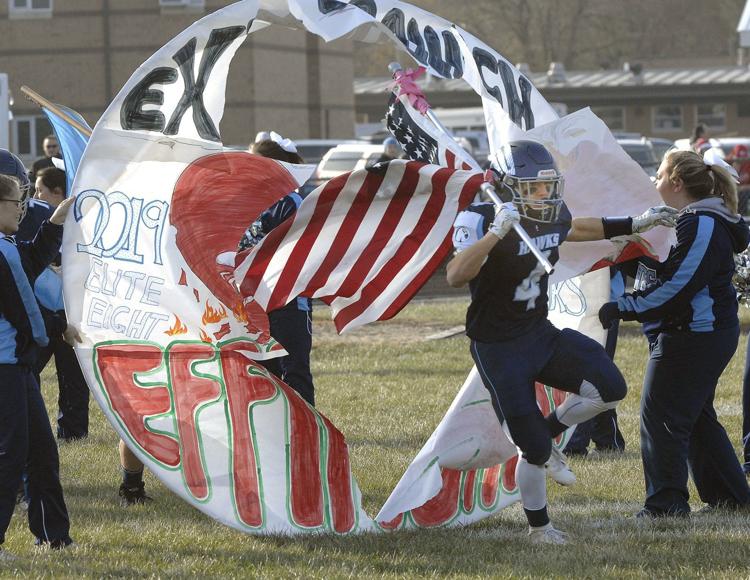 111719-dec-spt-6pceffingham
111719-dec-spt-7pceffingham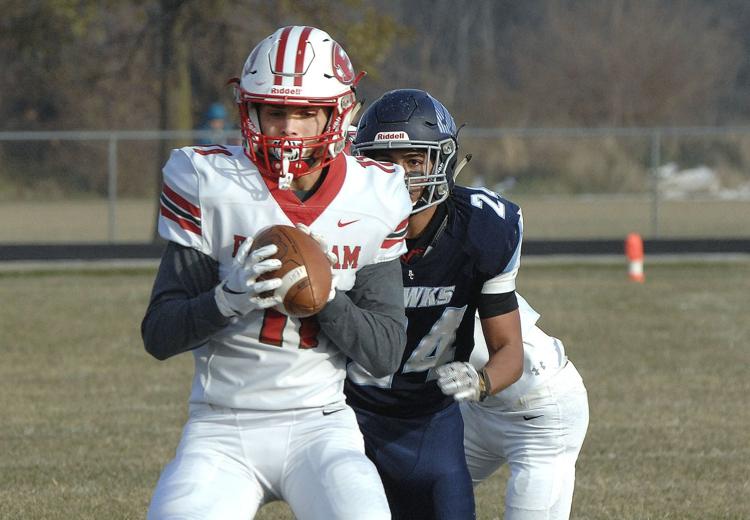 111719-blm-spt-8pceffingham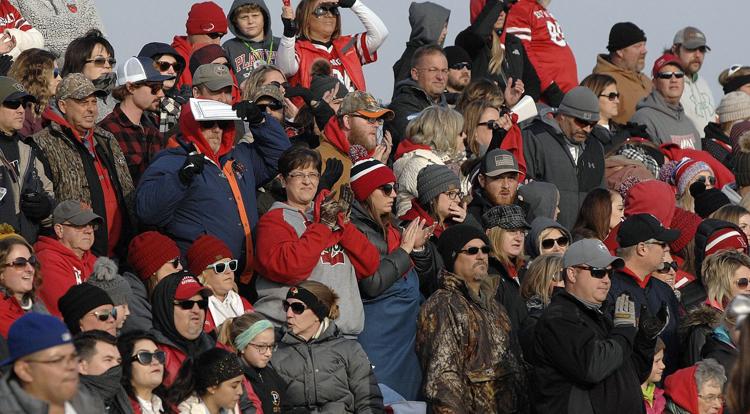 111719-blm-spt-9pceffingham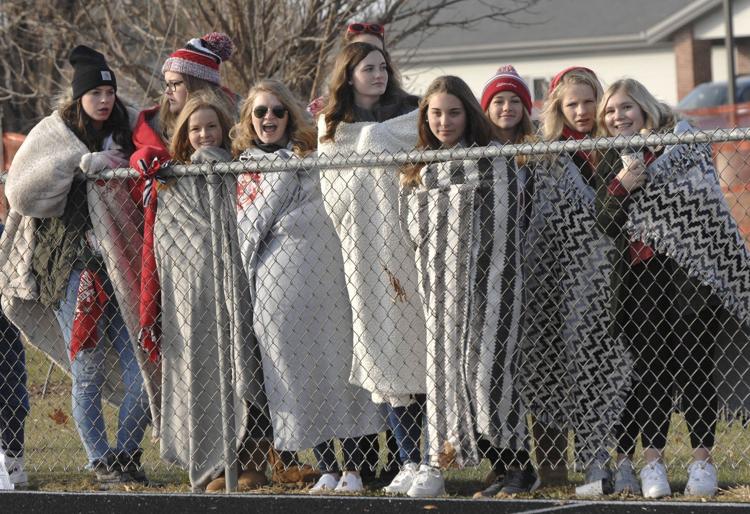 111719-blm-spt-11pceffingham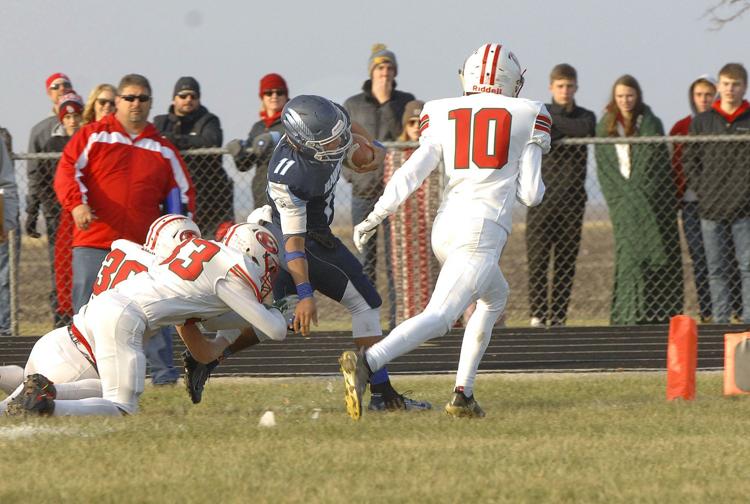 111719-blm-spt-12pceffingham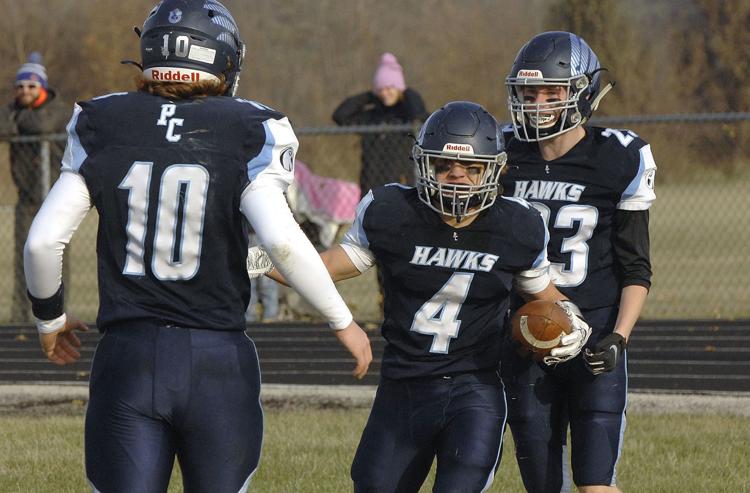 111719-dec-spt-13pceffingham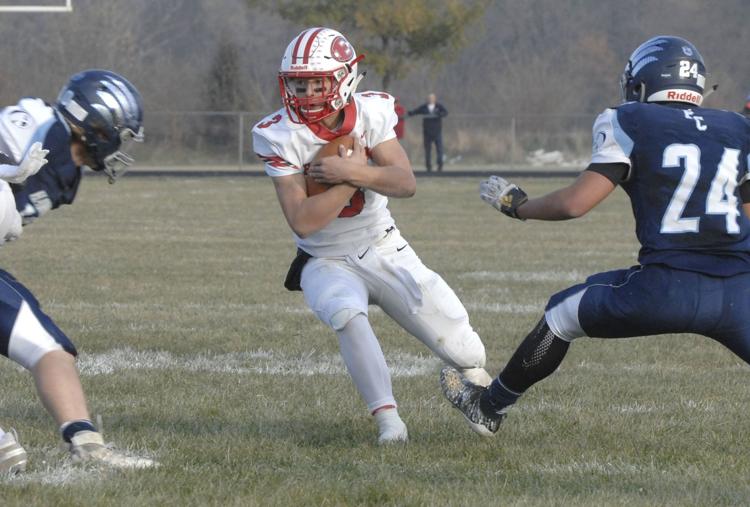 111719-dec-spt-14pceffingham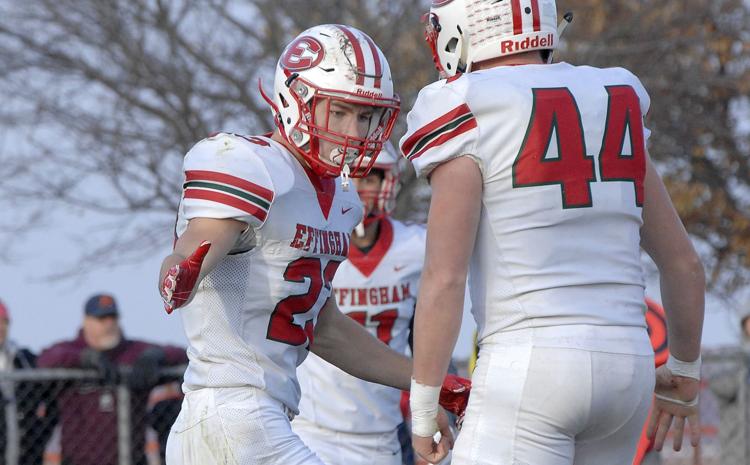 Contact Randy Kindred at (309) 820-3402. Follow him on Twitter: @pg_kindred