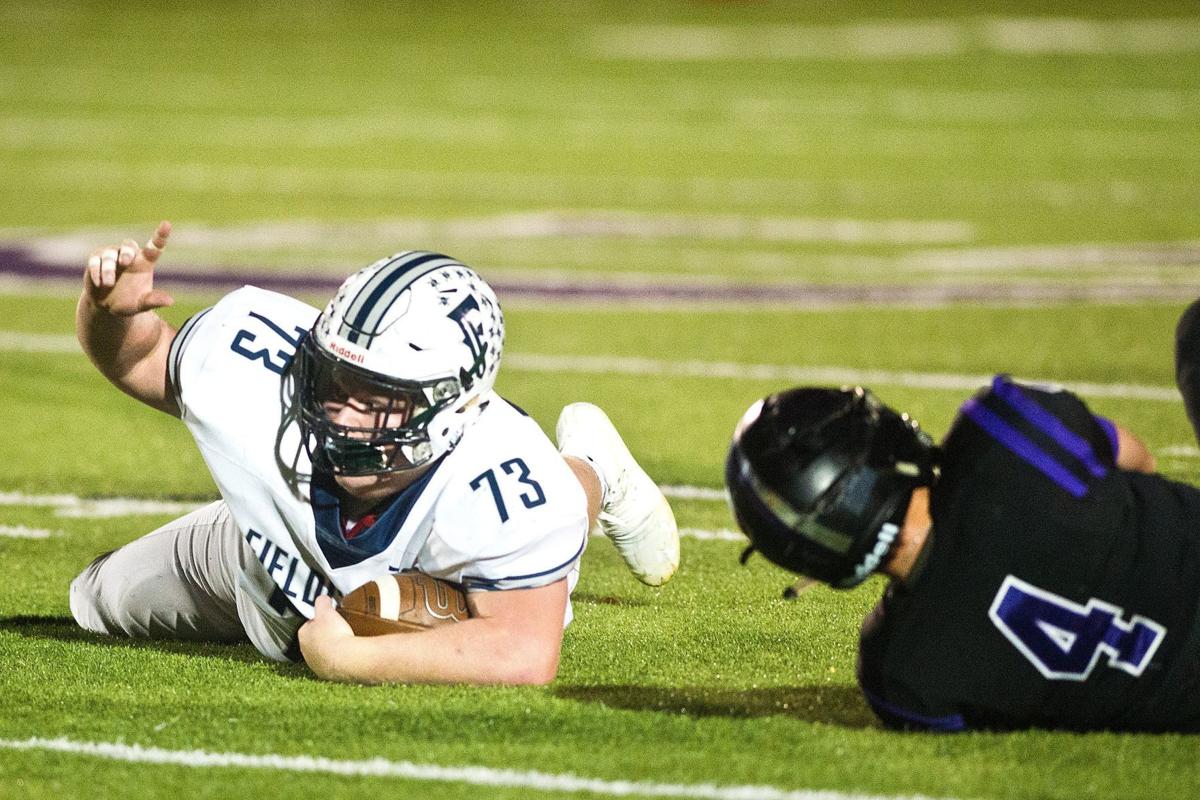 Class 2A semifinalist Fieldcrest High School had six first-team selections on the Heart of Illinois all-conference football squad, led by two-way, unanimous choice Mason Faulk.
Faulk was selected as an offensive and defensive lineman in voting by the league coaches. Joining him from the 12-1, HOIC Large Division champion Knights were senior running back Kenton Castrejon, junior wide receiver Jaxon Cusac-McKay, junior linebacker Travis Sunken, senior defensive lineman Blake Bratt and senior defensive back Keegan Robbins. Castrejon was a unanimous pick.
Other two-way first-team honorees included Eureka senior lineman Joel Baer, GCMS senior offensive lineman/linebacker Keegan Kutemeier, Fisher senior quarterback/defensive back Will Delaney, Tremont junior lineman Jake Barnewolt and Tri-Valley senior kicker/punter Bryce Bedallion.
You have free articles remaining.
Kutemeier was a unanimous selection both ways. Rounding out the unanimous choices were Fisher senior running back Tyler Wilson, Heyworth senior tight end Ryan Hickenbottom, GCMS junior defensive lineman Isaiah Chatman and Bedallion at punter.
Repeaters from last year's first team included Wilson, Faulk, Baer, Barnwolt, Delaney and Tremont senior defensive back Nate Nguyen.
Rounding out the first-team offense were Eureka junior quarterback Matt Martin, GCMS sophomore running back Aidan Laughery, Eureka junior receiver Aden Sears, Tremont senior receiver Landon Pflederer and GCMS senior lineman Jordan Blake.
On defense, completing the first unit were senior linebackers Andrew King of Eureka and Rodney Kaeb of LeRoy.