CHICAGO — Levi Smaling remembers the bus ride home two years ago from Gately Stadium. It wasn't a particularly pleasant trip.
"We knew we messed it up," said Smaling. "We had a really good opportunity and didn't take advantage of it. That's what we're all thinking this year is we don't want to let something like that happen again."
NCHS (8-2), the No. 9 seed, returns to Gately Stadium to meet No. 8 Chicago Phillips (8-1) in another 7A second-round game at 3 p.m. Saturday.
Normal Community practices at Hancock Stadium on Thursday in preparation for Saturday's Class 7A second-round playoff game against Phillips at Gately Stadium in Chicago. pic.twitter.com/Ef2ZaKurw8

— Jim Benson (@Pg_Benson) November 7, 2019
Meanwhile, Phillips returned to the field after a two-week break because of the Chicago Public School's teachers strike. The Wildcats needed a 22-yard touchdown pass on the game's last play to oust Lincoln-Way West, 30-24.
"They're athletic, big and fast, but they're also fundamentally sound and well coached and do a lot of things," said NCHS coach Jason Drengwitz. "It will be a big challenge and big opportunity for us."
Phillips became the Chicago Public League's first state champion, winning Class 4A in 2015. The Wildcats captured the 2017 Class 5A title before requesting a move to Class 6A last year, losing in the quarterfinals. 
Ronald Pledger, a Western Michigan recruit, caught Antonio Brown's pass in the back of the end zone at Gately Stadium last week to lift the Wildcats.
"This type of ballgame is the reason we wanted to come to 7A," said Phillips coach Troy McAllister to the Chicago Sun-Times afterward. "Win or lose, we wanted this type of game."
Phillips' only loss came to Chicago Simeon, 14-6. The Wildcats average 38.0 points per game while allowing 8.9.
You have free articles remaining.
Smaling said the Ironmen won't be intimidated.
"People have to realize we've gone to harder environments and played just as tough opponents," said the senior linebacker. "It's not anything new for us."
Phillips runs a no-huddle offense that gets up to the line quickly. Defensively, the Wildcats like to stack the box and dare opponents to try and throw long. Unlike Peoria, Phillips doesn't always go with an on-side kick and punts when needed.
"If you don't have the ability to hold up up front and win some one-on-one battles on the perimeter and in the back end, it will provide a lot of challenges for you," said Drengwitz of Phillips' offense.
NCHS will get a boost with the return of Jake Hileman. The senior halfback gained 247 yards rushing in four games before suffering a knee injury in a loss to Lapeer, Mich. Hileman had arthroscopic surgery five weeks ago.
After going through practice last week without contact, Hileman was cleared by his doctor this week.
"I would say I'm not too far off (from being 100 percent)," said Hileman before Thursday's practice at Illinois State's Hancock Stadium to get ready for Gately's FieldTurf. "The rest of my body is fresh. The knee is probably not 100 percent, but the fact the rest of my body was able to rest, I'll be ready and explosive out there."
NCHS hasn't been to the Class 7A quarterfinals since 2015. Smaling said a motivating factor all season has been to advance at least to the quarterfinals, which means getting a banner put up in the NCHS gymnasium.
"That's the whole thing, what our group has called a 'Banner Season,' " he said.
110219-blm-spt-6nchsfb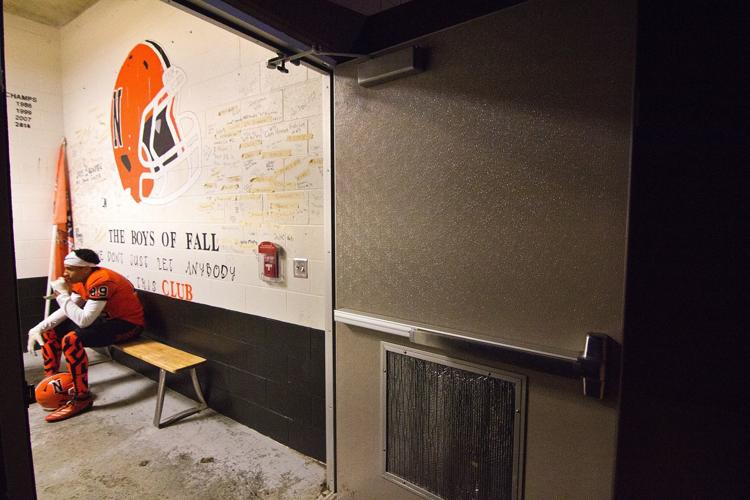 110219-blm-loc-1nchsfans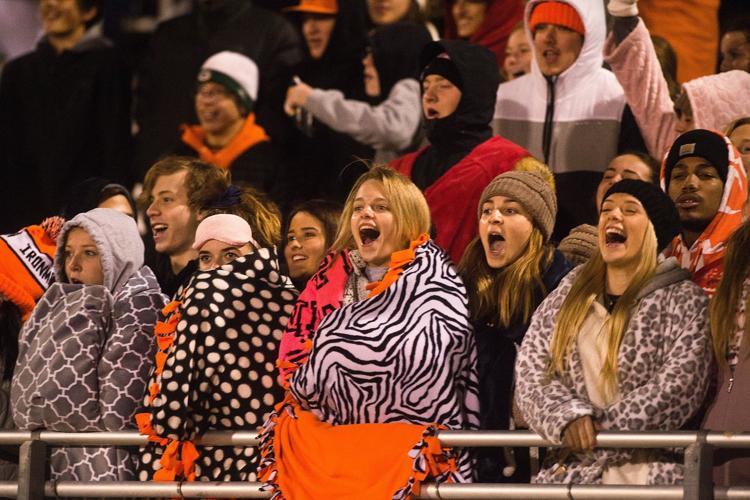 110219-blm-spt-4nchsfb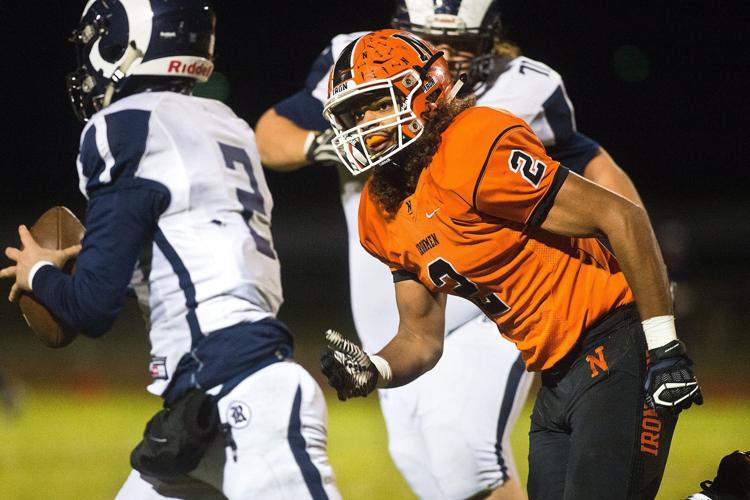 110219-blm-spt-8nchsfb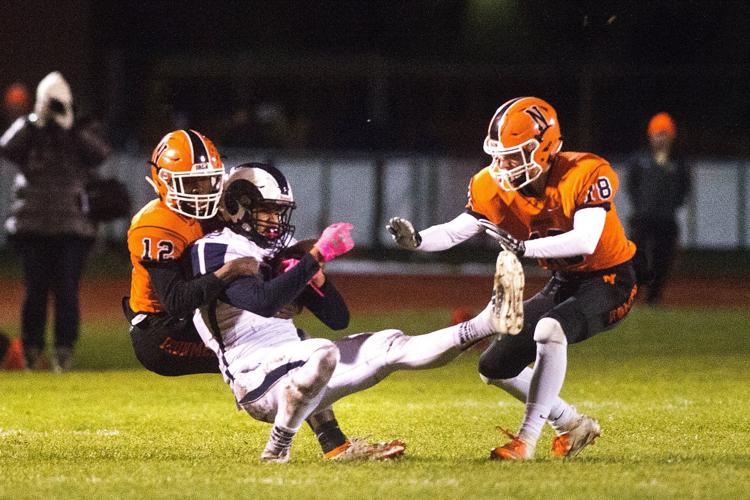 110219-blm-spt-2nchsfb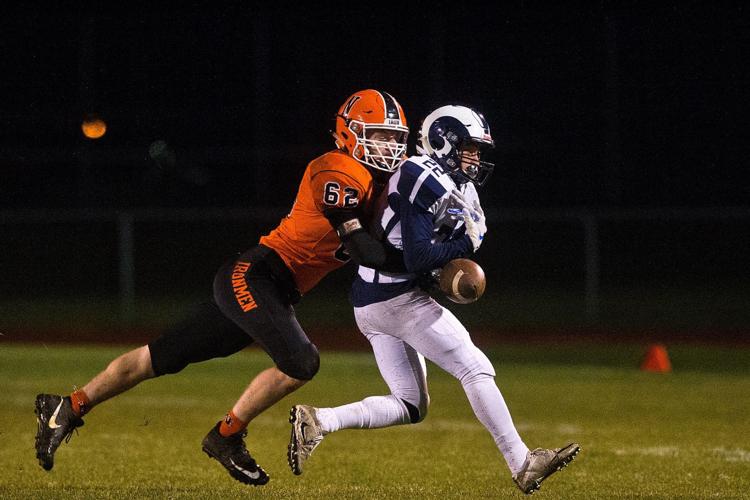 110219-blm-spt-5nchsfb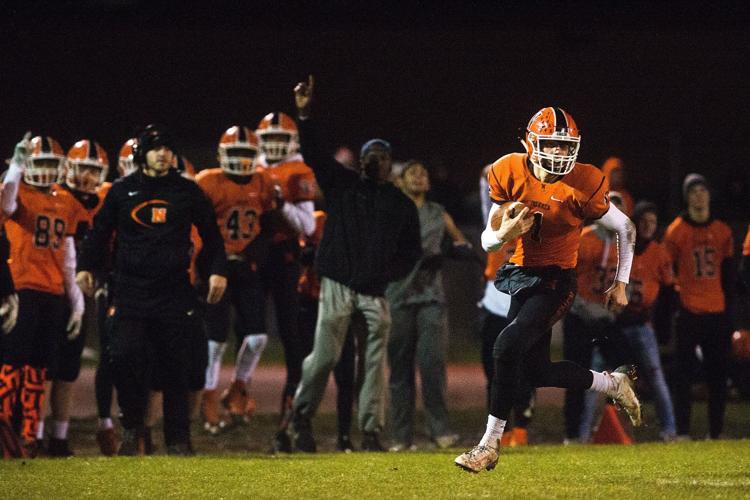 110219-blm-spt-1nchsfb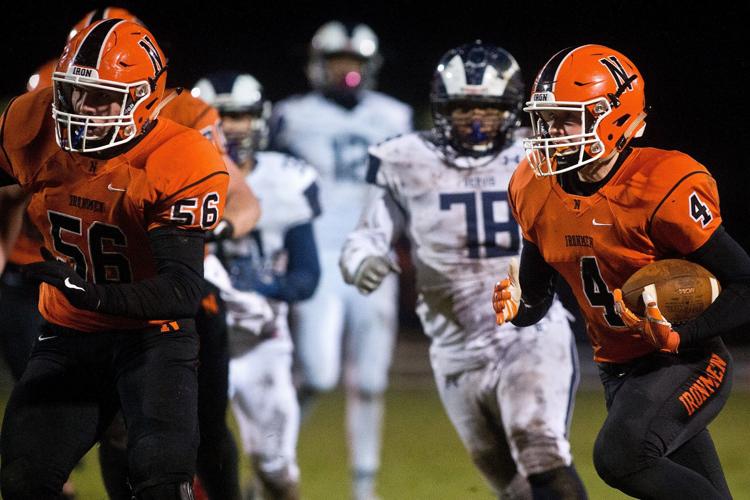 110219-blm-spt-14nchsfb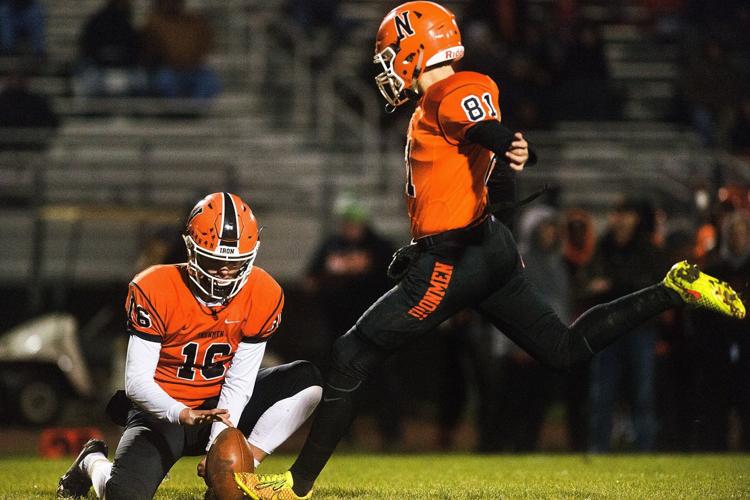 110219-blm-spt-13nchsfb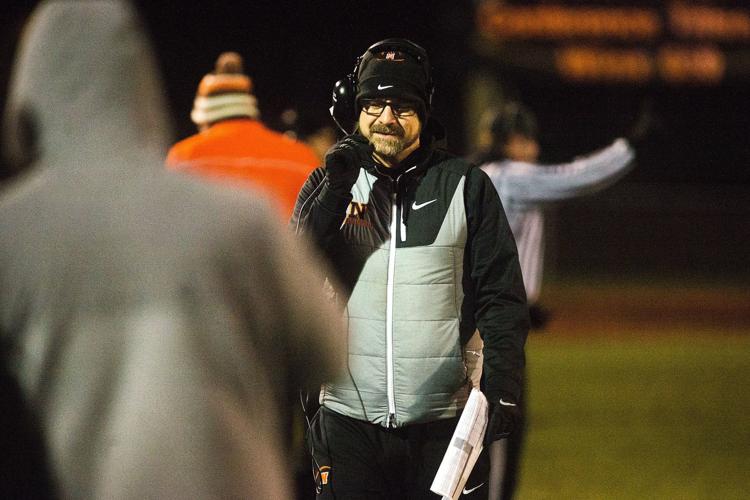 110219-blm-spt-7nchsfb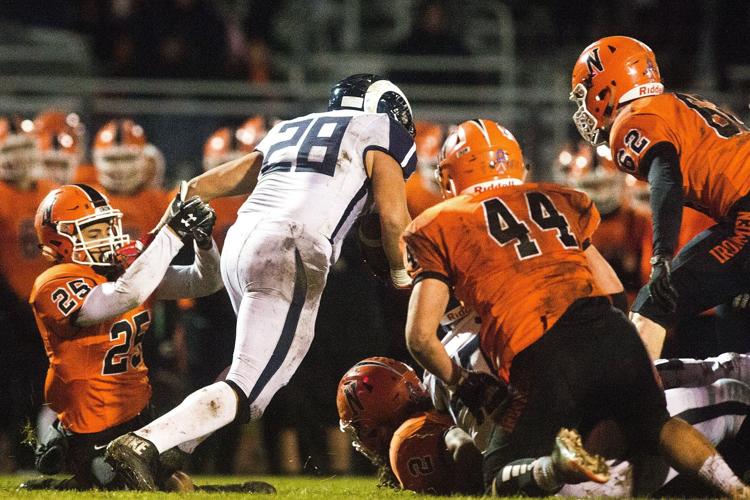 110219-blm-spt-15nchsfb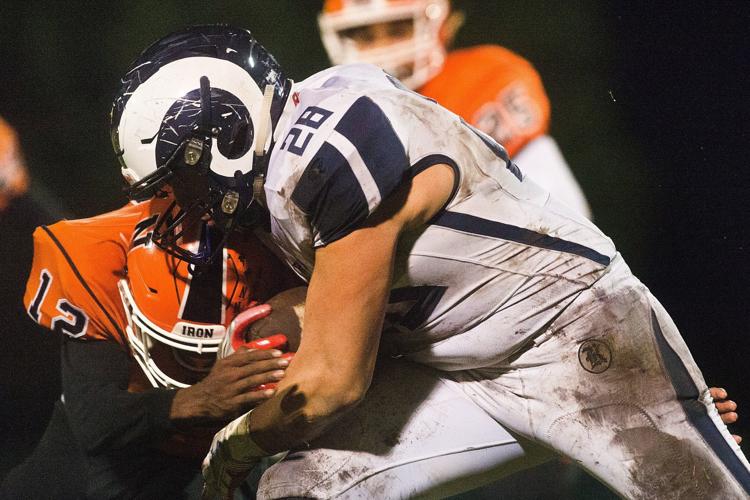 110219-blm-spt-10nchsfb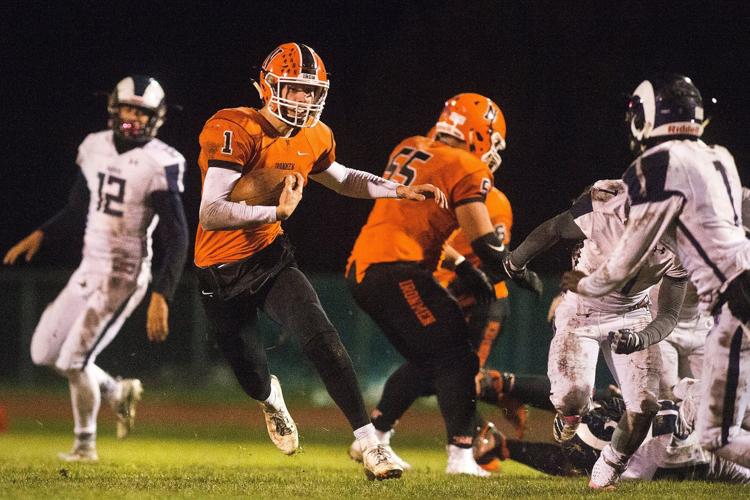 110219-blm-spt-3nchsfb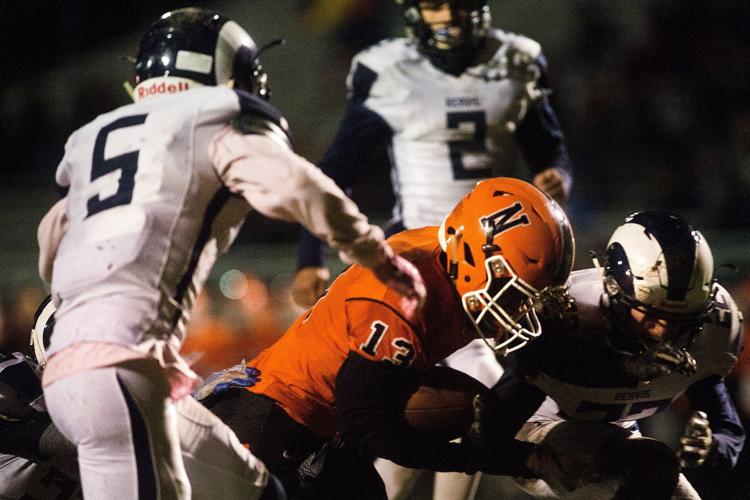 110219-blm-spt-11nchsfb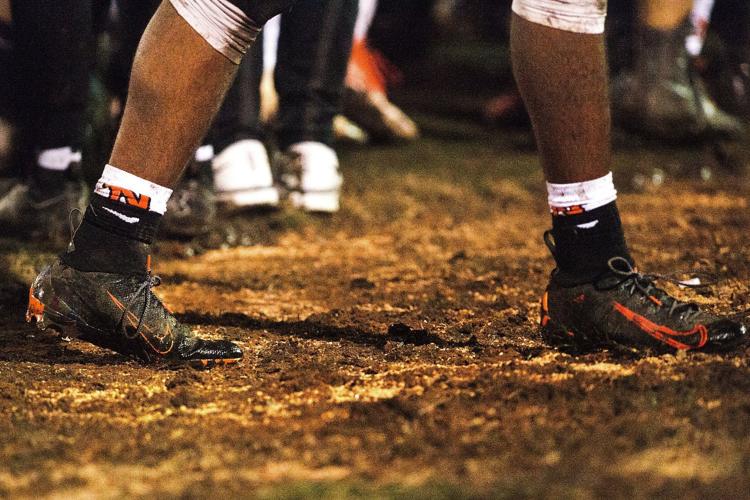 110219-blm-spt-9nchsfb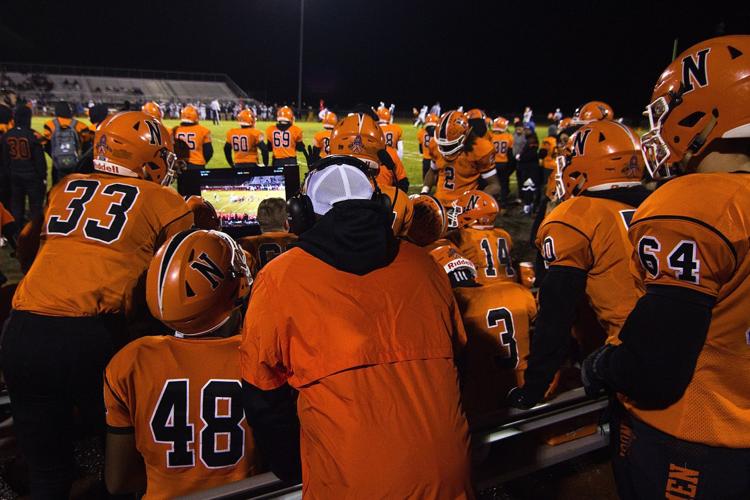 110219-blm-spt-12nchsfb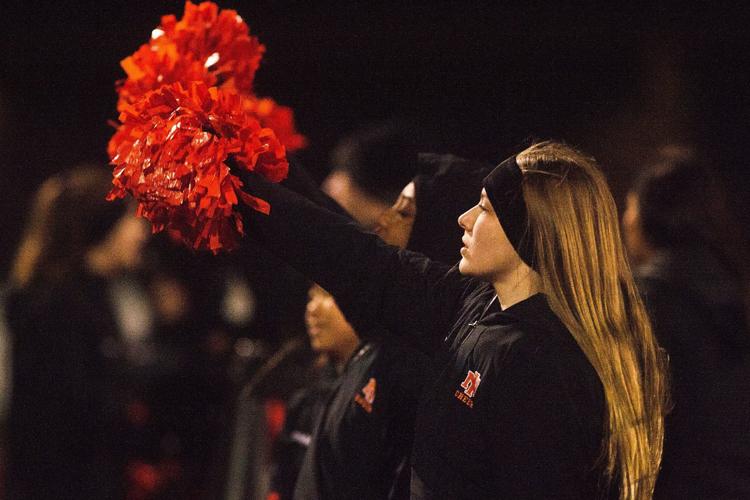 110219-blm-spt-16nchsfb