NORMAL — The expectation was a run-and-gun show of high-octane offenses in the Big 12 Conference regular season finale.
Instead, what ran most was the clock through the entire second half in a stunning blowout.
The Ironmen intercepted five passes, returning two for touchdowns, while keeping the stagnant Lions' offense off the scoreboard until the final minutes. Peoria entered the game averaging nearly 46 points a game.
"We've been waiting for a game like this for a long time," said senior defensive back Ke'Juan Pleasant, who picked off two passes in the first half. "We weren't expecting such a lopsided game, but it was nice. We will take it."
The eighth-ranked Ironmen in Class 7A finish the regular season at 8-1 overall and 8-0 in the conference. They will watch Saturday's playoff pairings show with expectations of a first-round home playoff game next weekend.
"We feel good about how we played," said NCHS coach Jason Drengwitz. "We've had some ups and downs offensively this season and have not had a complete game until tonight. If you're going to have one, now was a good time to do it."
A playoff berth will prove elusive for Peoria, which finished at 4-5 overall and 4-4 in the Big 12. The Lions, who had two one-point losses this season, saw their streak of reaching the playoffs end at five consecutive seasons.
"Hats off to their defensive line," said Lions coach Tim Thorton. "We couldn't run the ball at all. We haven't been whipped up front like that in a long time. They just beat us bad up front. When that happens, there's just not much else you can do."
NCHS got interception returns for touchdowns from junior defensive end Quyncee Hunter (48 yards) and senior linebacker Hayden Weise (35 yards).
"We've been challenging our guys in the secondary a lot lately, and they came up with a lot of great plays," said Drengwitz. "(Peoria) had to go to the air a lot tonight because we controlled the line of scrimmage.
"I have so much respect for their program and how hard their kids play. We never expected this and never felt comfortable against them because they're so explosive."
NCHS senior quarterback Daylen Boddie ran for two scores and threw for two more in the first half. Junior wide receiver Aidan Oliver made a spectacular one-handed leaping grab in the corner of the end zone to begin the scoring. The Ironmen capitalized on a multitude of short field situations.
Boddie was 3 of 6 passing for 57 yards, while carrying 10 times for 42 yards. He and many of his fellow starters sat out the second half with the big lead.
102018-blm-spt-5nchs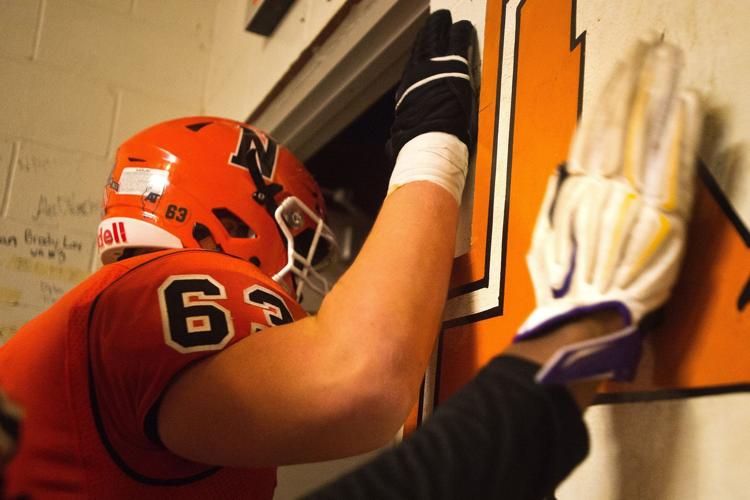 102018-blm-spt-6nchs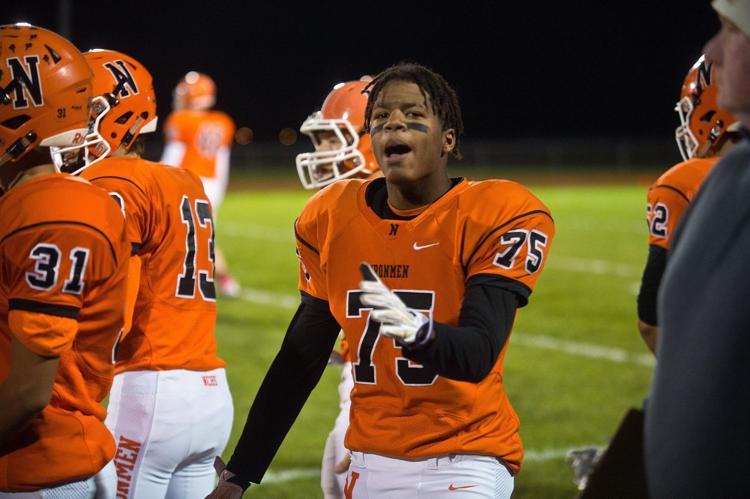 102018-blm-spt-7nchs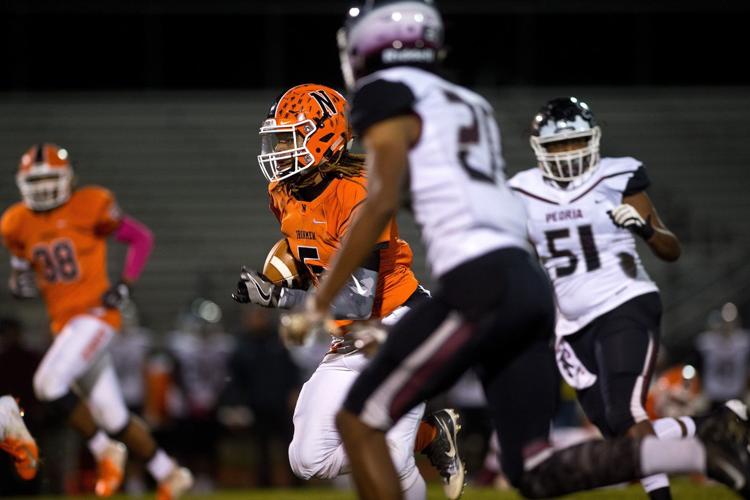 102018-blm-spt-8nchs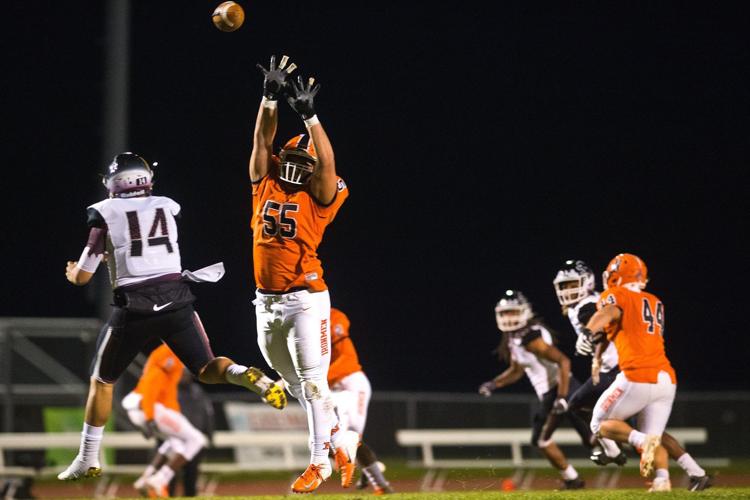 102018-blm-spt-2nchs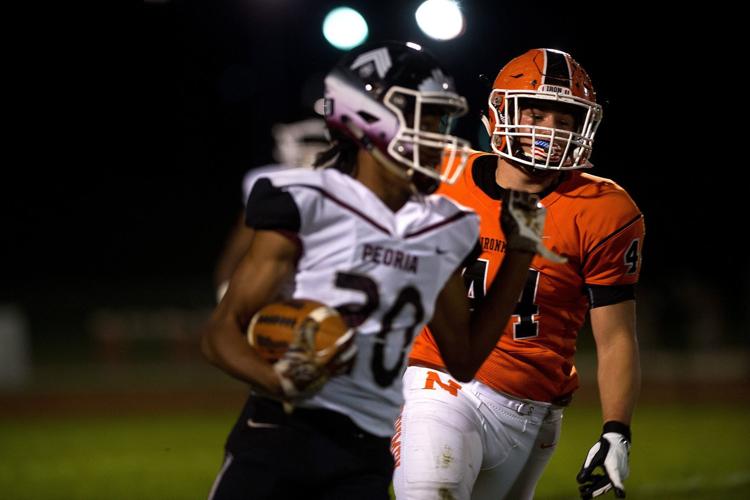 102018-blm-spt-9nchs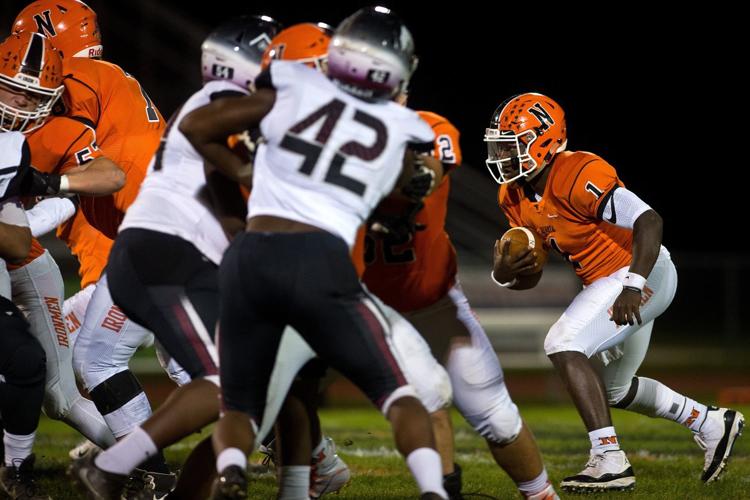 102018-blm-spt-10nchs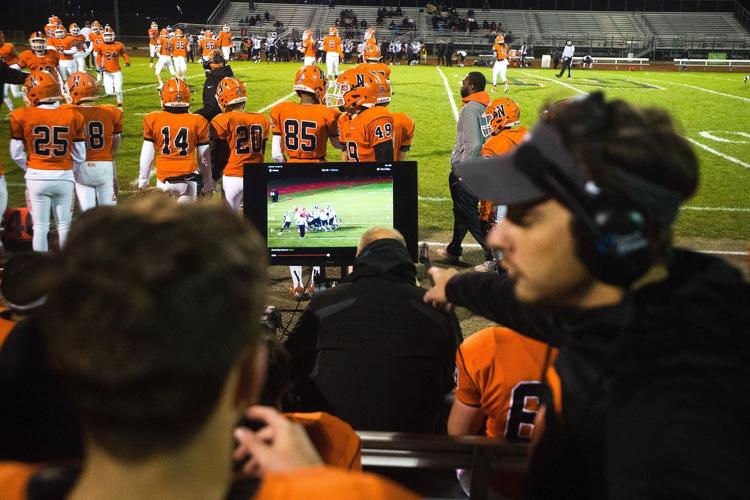 102018-blm-spt-4nchs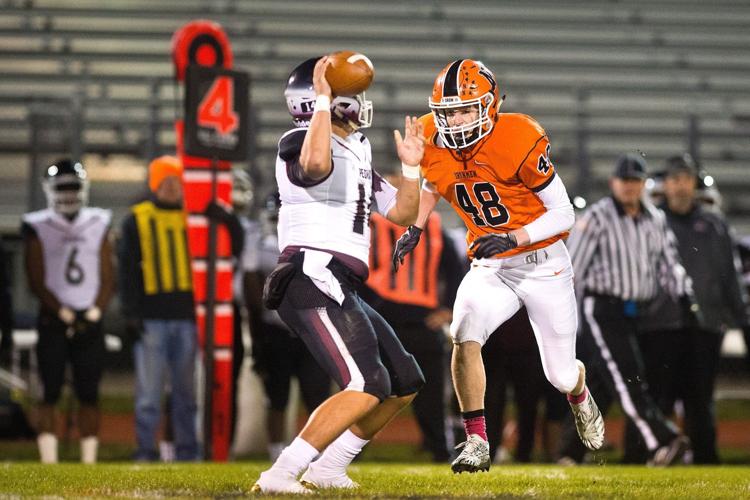 102018-blm-spt-11nchs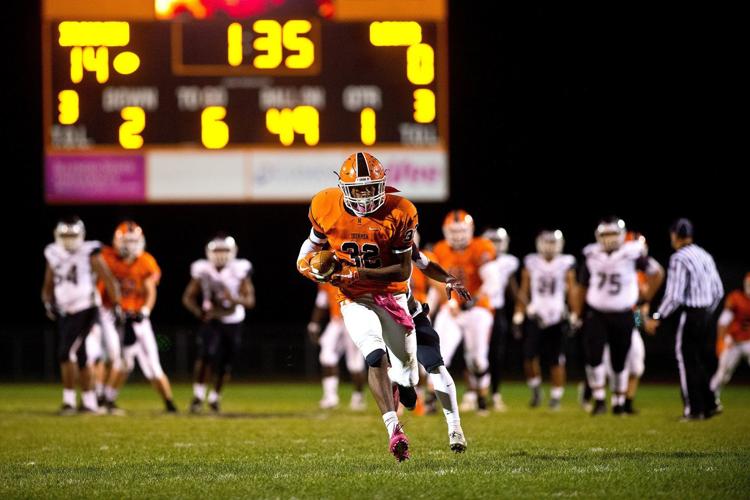 102018-blm-spt-22nchs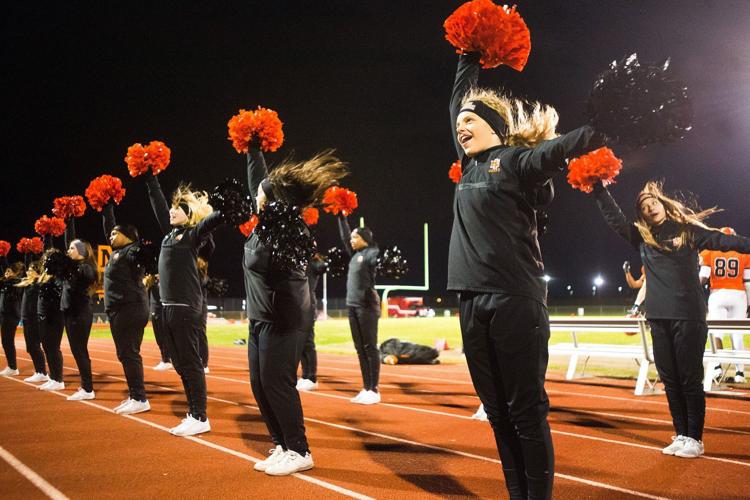 102018-blm-spt-3nchs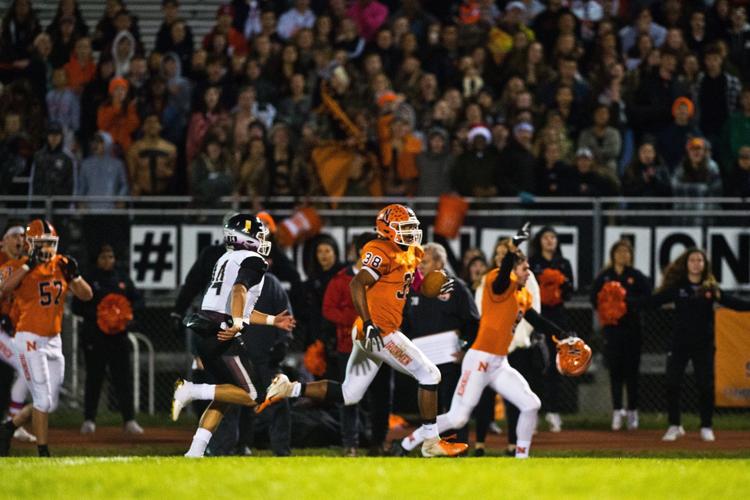 102018-blm-spt-12nchs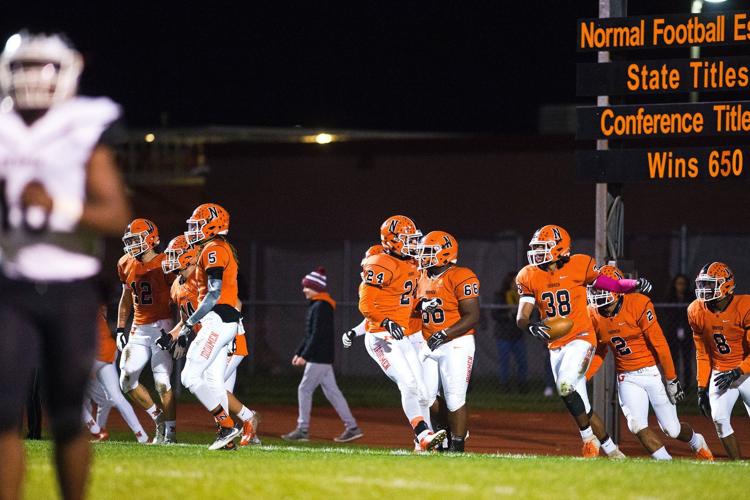 102018-blm-spt-13nchs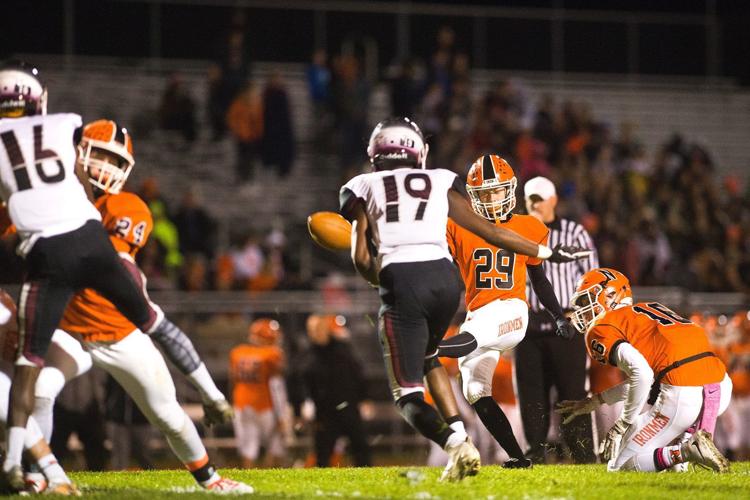 102018-blm-spt-14nchs
102018-blm-spt-1nchs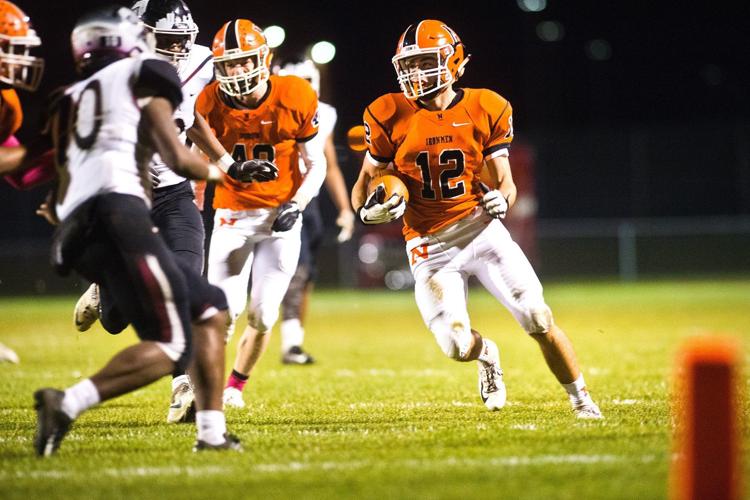 102018-blm-spt-15nchs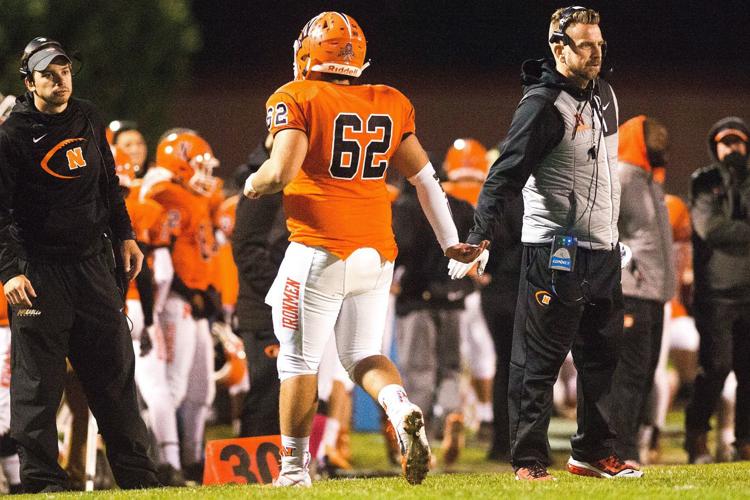 102018-blm-spt-16nchs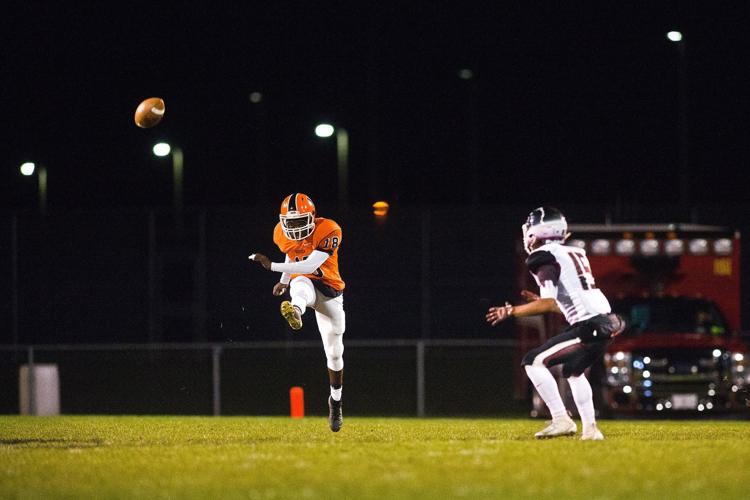 102018-blm-spt-17nchs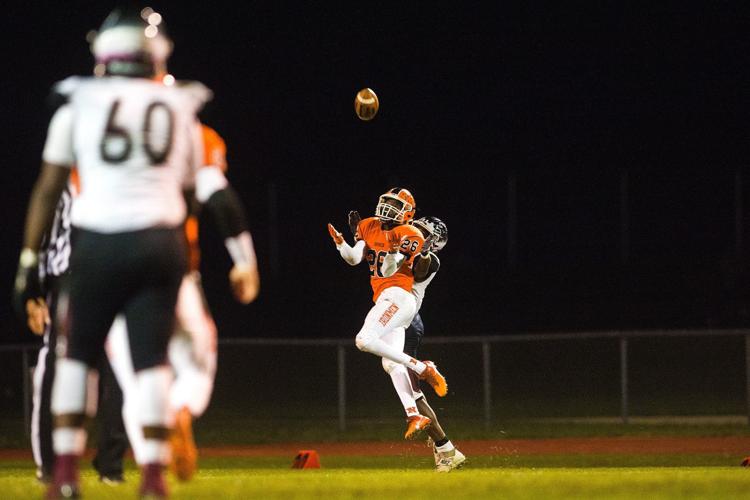 102018-blm-spt-18nchs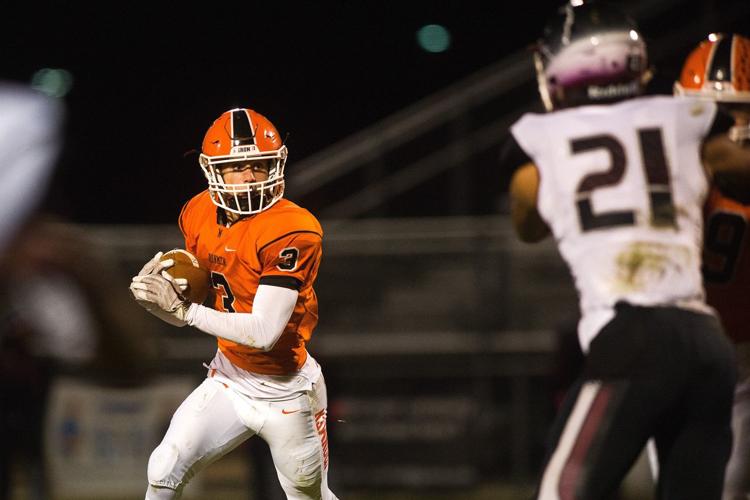 102018-blm-spt-19nchs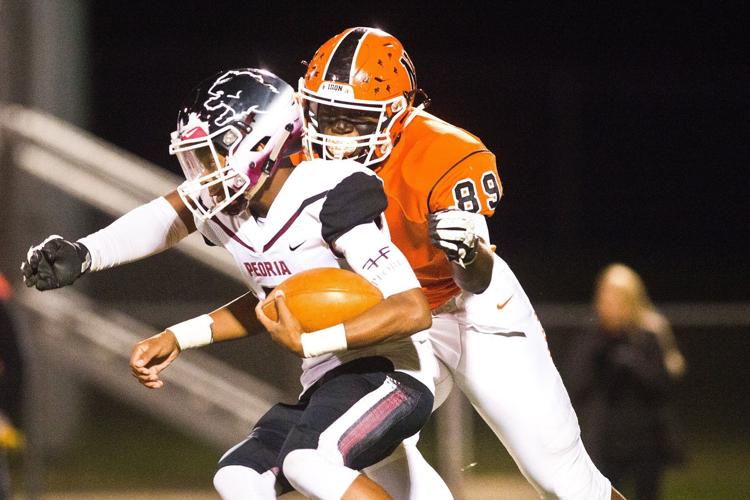 102018-blm-spt-20nchs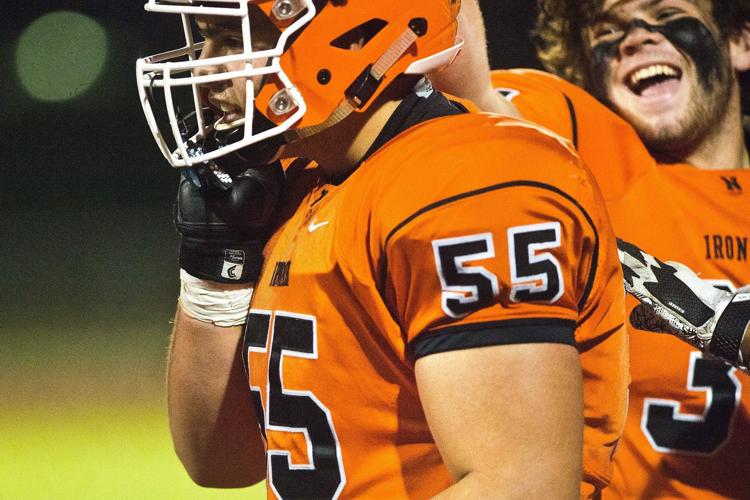 102018-blm-spt-21nchs