MINONK — There were plenty of nervous Fieldcrest High School football fans Friday night at Veterans Park Stadium. 
Luckily, that didn't extend to those wearing the muddy home uniforms.
"We just needed to pick it up a lot. We were all in it together," said Fieldcrest junior Jaxon Cusac-McKay. "Last year we probably would have folded, but this year's team is very resilient, all sticking together, and we just brought it through."
West Carroll struck early in the game with a long touchdown pass and kept the lead into the fourth quarter. Second-ranked Fieldcrest dominated the last 12 minutes on both sides and came through with a 20-8 victory over the upset-minded Thunder in a Class 2A first-round playoff game.
The Knights, the No. 2 seed in the north bracket, improved to 10-0. Fieldcrest meets the winner of Saturday's game between No. 7 Elgin St. Edward (6-3) and No. 10 Chicago Orr (6-2) in next week's second round.
Kenton Castrejon carried the load for Fieldcrest in the first half and finished with 181 yards rushing on 29 carries and two touchdowns. Cory Land played  quarterback most of the second half, running for 84 yards on 17 carries and throwing for 42 yards.
West Carroll (5-5), the No. 15 seed which routed the Knights, 40-0, in a first-round game two years ago, jumped on top on its first play from scrimmage.
Quarterback Derek Tracy and Michael Popkin connected for a 73-yard touchdown pass. Kody Sipe's conversion run gave the Thunder an 8-0 lead with 8:19 left in the first quarter.
After that, the Fieldcrest defense didn't budge. The Knights allowed 65 yards the rest of the way and forced five turnovers, including four in the fourth quarter.
Still, the Knights didn't take their first lead until Castrejon scored on a 1-yard run with 7:50 left.
Castrejon's first TD, also a 1-yard run, cut the deficit to 8-6 with 5:48 left in the first quarter. However, the Knights were forced to punt three times in the first half and stalled at the end of the half after driving to West Carroll's 18.
You have free articles remaining.
"A couple of times we shot ourselves in the foot with penalties," said Schneeman. "When you're first-and-20 in these conditions, it's almost impossible to convert first downs. I told them to limit our mistakes, limit the penalties and turnovers and run our stuff."
Schneeman also turned to Land at quarterback to start the second half, replacing Matt Lorton. 
"He's a little more mobile and did a good job of making plays with his legs," said Schneeman. "We thought offensively we were moving the ball and just needed to punch it in."
Fieldcrest finally did again thanks to a 14-play drive that started late in the third quarter when Castrejon bulled into the end zone on fourth-and-goal. Keegan Robbins threw a pass on a reverse to a wide-open Lorton for the two-point conversion and 14-8 lead.
Mason Faulk's recovery of a Tracy fumble later gave Fieldcrest great field position at West Carroll's 25. Land ran for 22 yards before Cusac-McKay covered the final three yards for an insurance score with 5:21 left.
This week's rain and snow left the field conditions less than ideal, especially trying to make cuts. 
"It was really difficult," said Land. "You would just slip every time you would try to run. There was no traction at all."  
Cusac-McKay had two of Fieldcrest' four interceptions. Robbins and Land also had interceptions.
"We talked very well as a secondary group," said Cusac-McKay. "We saw what was coming and adjusted to it and made plays."
---
Photos: West Carroll at Fieldcrest
110219-blm-loc-1fieldcrestfans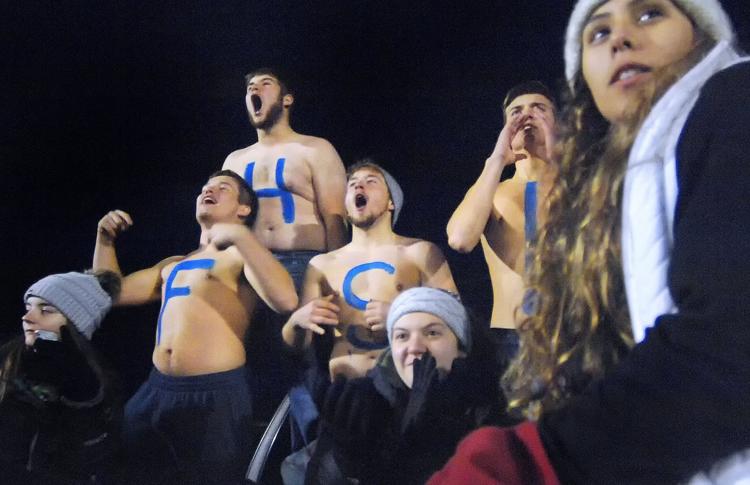 110219-blm-loc-3fieldcrestfans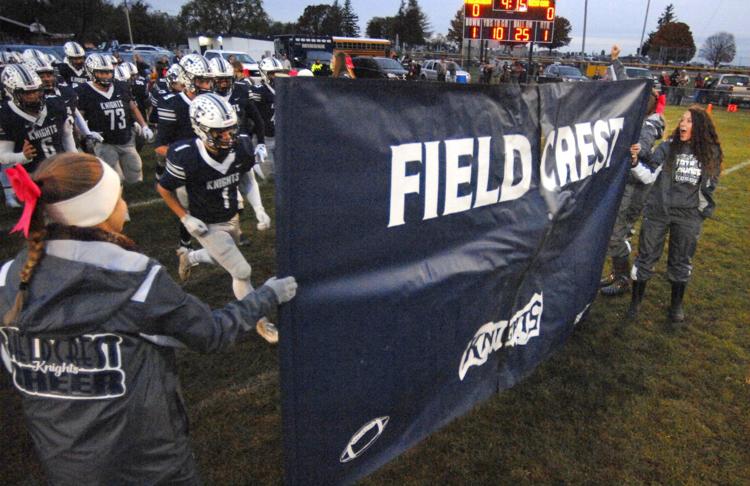 110219-blm-loc-2fieldcrestfans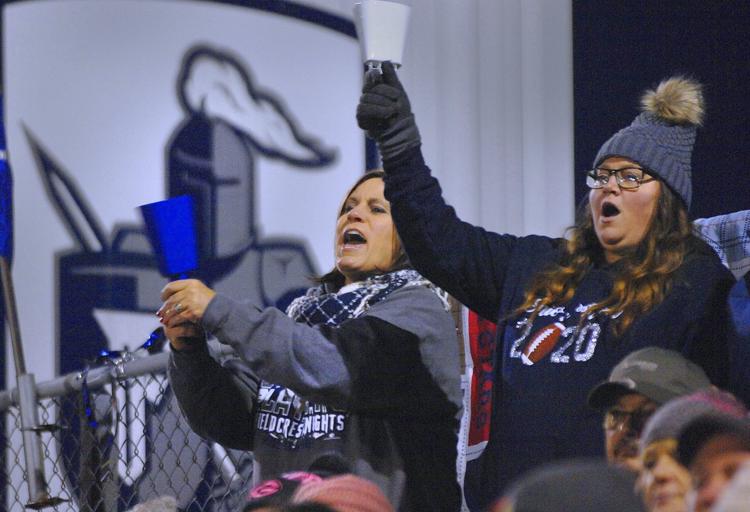 110219-blm-spt-1fieldcrestfb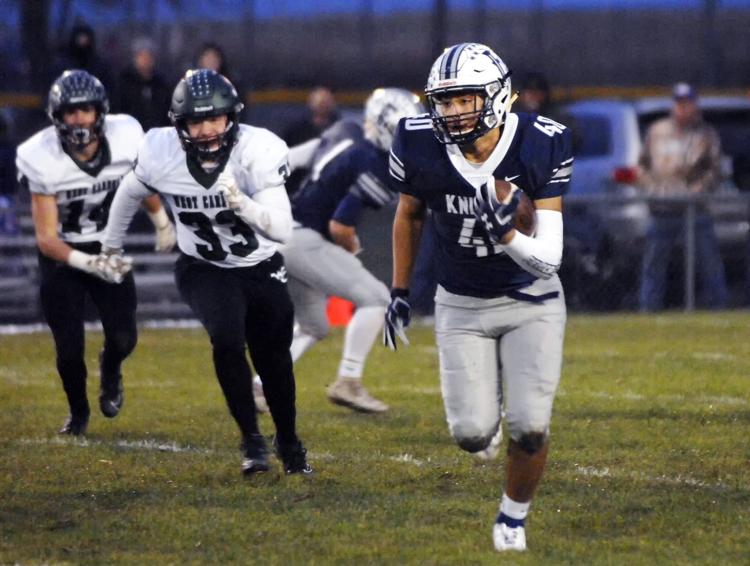 110219-blm-spt-2fieldcrestfb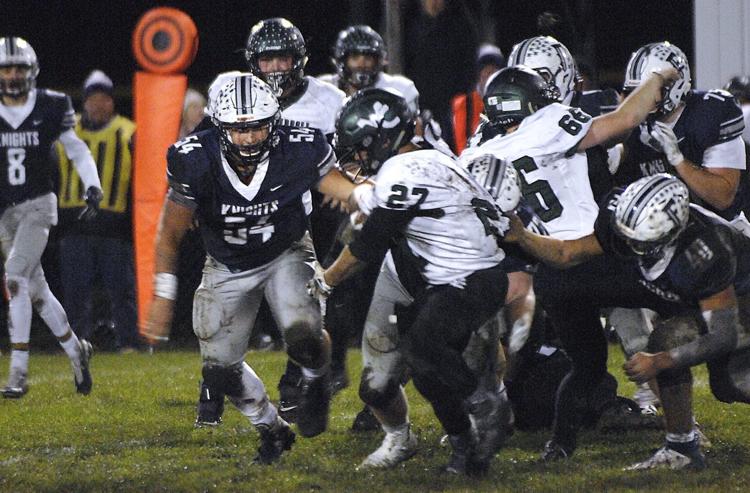 110219-blm-spt-4fieldcrestfb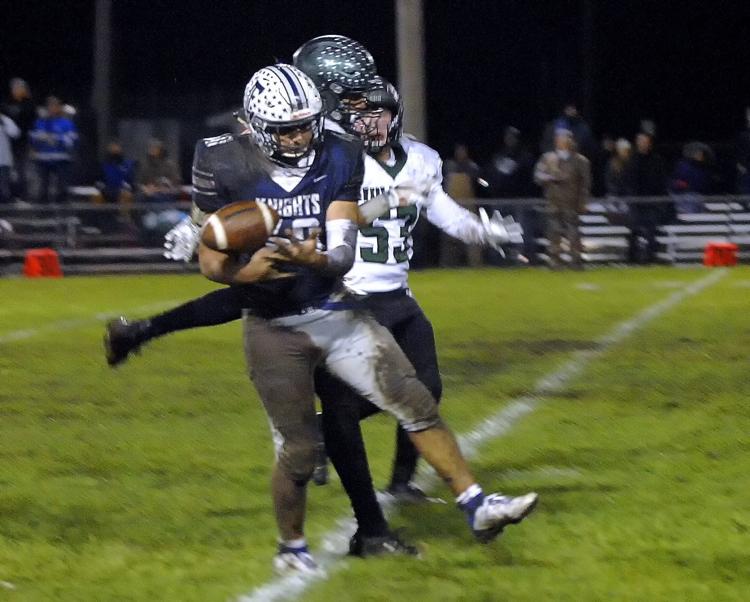 110219-blm-spt-3fieldcrestfb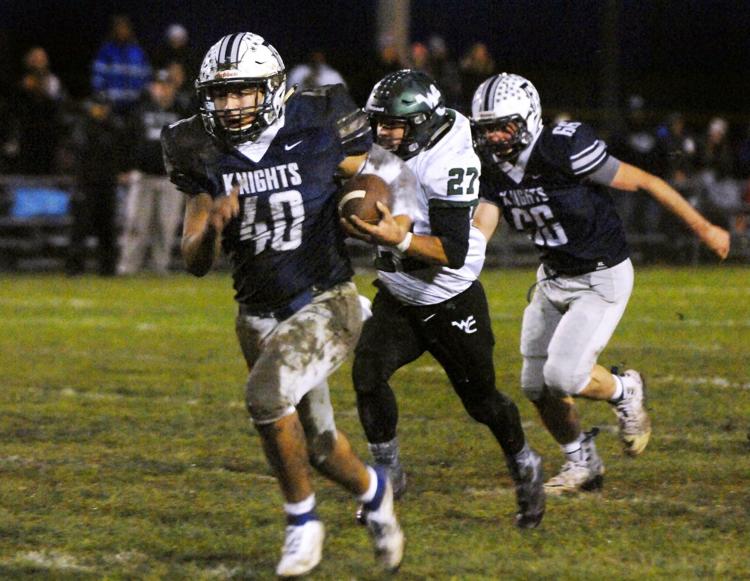 110219-blm-spt-6fieldcrestfb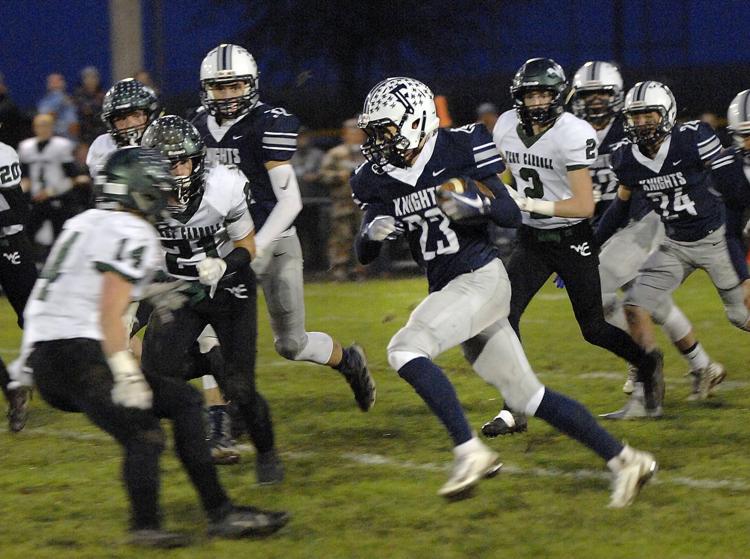 110219-blm-spt-7fieldcrestfb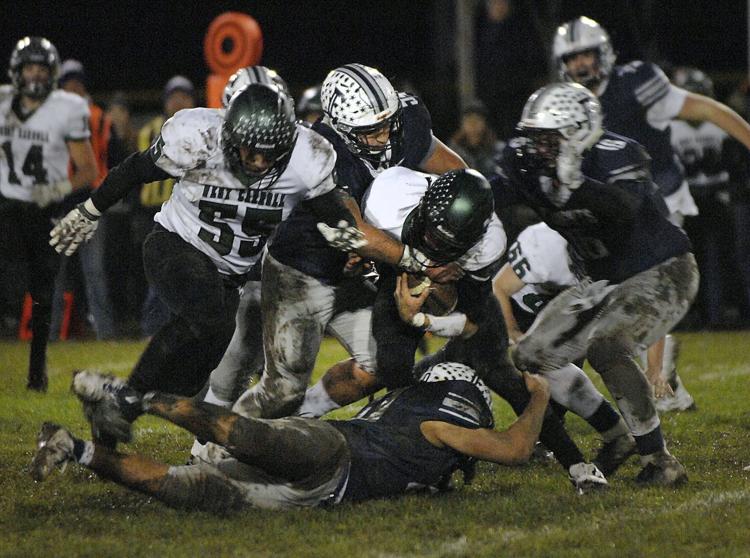 110219-blm-spt-8fieldcrestfb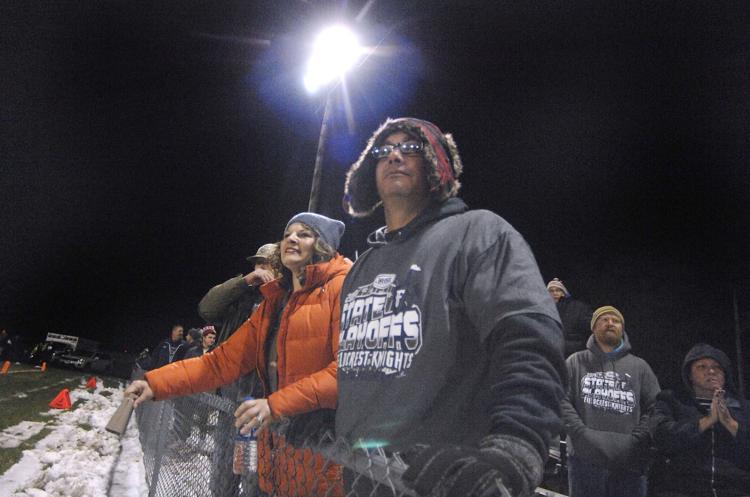 110219-blm-spt-9fieldcrestfb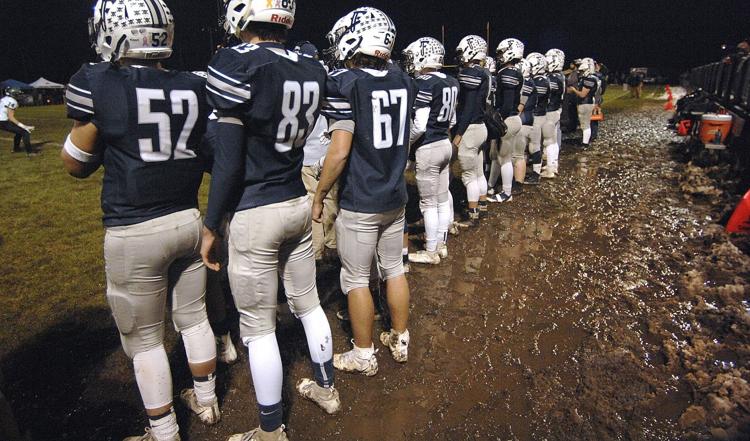 110219-blm-spt-10fieldcrestfb