PONTIAC — Pontiac High School's 8-7 season-opening football victory over Central Catholic on Friday came at the cost of several injured captains. 
"It was a bad day to be a captain for us unfortunately," said Pontiac coach Alan Kuchefski, who saw Brady Monahan come to the rescue.
The sophomore provided 129 yards on 28 carries, including a 15-yard touchdown run with 2:03 left in the third quarter. 
"I gave it all I got and I just got to the corner," Monahan said his sweep left to score. "I've got to do it for those (injured) guys. They've put all they've got into this." 
The Indians, who won last year's meeting, 35-14, saw co-captain Justin Grieff leave in the first quarter with a left foot injury. He finished with two carries for 22 yards. 
"That really handcuffed us offensively," Kuchefski said. "We ended up settling on our quick pitch and our counter play. Those were the two that really ended up working for us. (Monahan) fights hard. He did a pretty good job tonight." 
All-Illini Prairie Conference lineman and captain Steven Lewis of Pontiac left with a left ankle injury late in the third quarter.
"He's kind of the heart and soul of our team," Kuchefski said. "Everybody looks up to him."
Another co-captain, receiver Cobi Parra, was slowed by leg cramps.
"I told the officials I may not come out for the coin toss next week because I'm afraid it might be me next (to get hurt)," quipped Kuchefski, who applauded the Saints' improvement from 2018.
"Hats off to Central Catholic. They have gotten a lot better. They are leaps and bounds ahead of where they were last year."
Coming off the first winless season in its history, Central led most of the way after sophomore Jake Slaughter capped a seven-play, 61-yard game-opening drive with a 15-yard scoring run. Jonathan Naour added the extra point with 8:58 left in the period. 
You have free articles remaining.
Slaughter finished with 76 yards on 14 carries while Naour completed 10 of 20 passes for 78 yards. Slaughter made five catches for 37 yards.
"(Slaughter) had some tough yards," said first-year Saint coach Kevin Braucht, who saw a 27-yard touchdown catch by Slaughter in the fourth quarter nullified by a holding penalty.
"He's only a sophomore so we're going to ride him for a couple years. He showed he's got the speed and he ran between the tackles well."
Pontiac pulled within 7-2 with 7:21 left in the third quarter when Peyton Cramer tackled Naour for a safety after a high snap. 
"The defense stepped up there," Kuchefski said. "They had some high snaps all night that they were dealing with. Luckily, that one got through and Peyton was there to clean up." 
The Saints also lost 90 yards on 12 penalties.
"I felt every time we got going, we had a penalty or something happened," Braucht said. "That safety hurt us pretty good. We had some iffy snaps all night. It's all correctable stuff."
The biggest play of Central's first drive — and of the entire first half — was Slaughter's 23-yard run to the Pontiac 27.
 "We had our first handful of plays scripted so we had worked on those all week," Braucht said. "We get tired and we kind of lose our focus a little bit."
Pontiac's Wyatt Griffith completed 3 of 13 passes for 40 yards and was intercepted once by Nicholas Fisher late in the second quarter.
---
Photos: Central Catholic at Pontiac football
083119-blm-spt-5central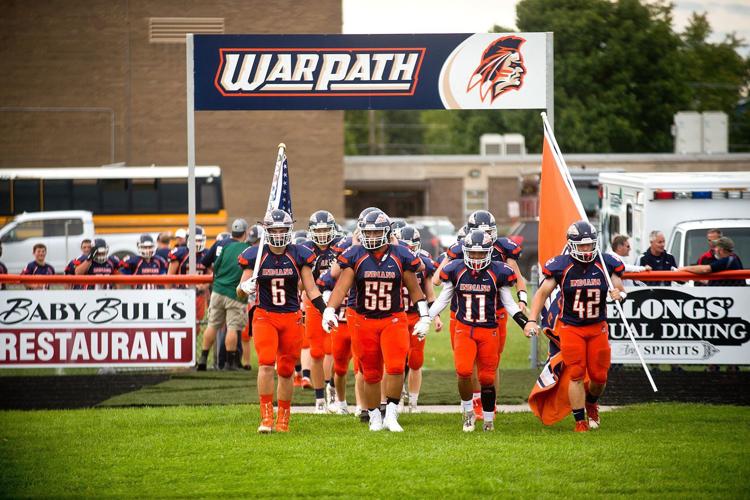 CCHS, Pontiac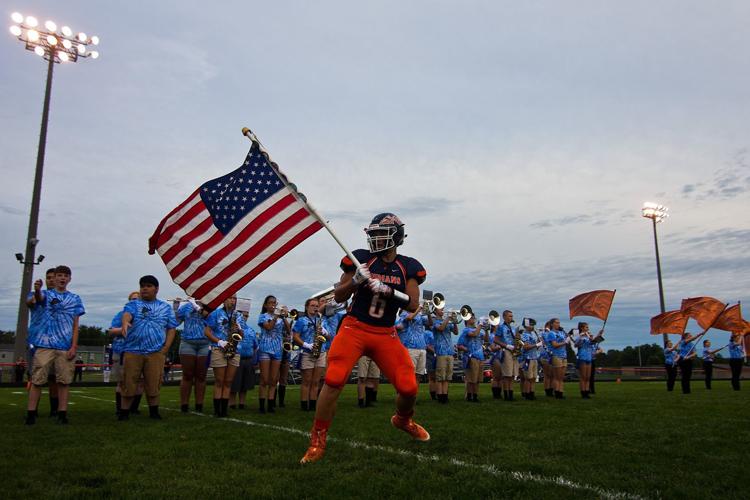 083119-blm-spt-16central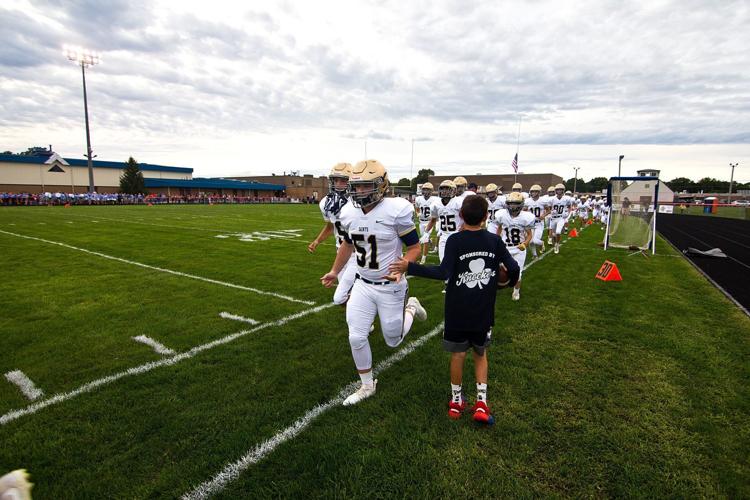 083119-blm-loc-2cchspontiac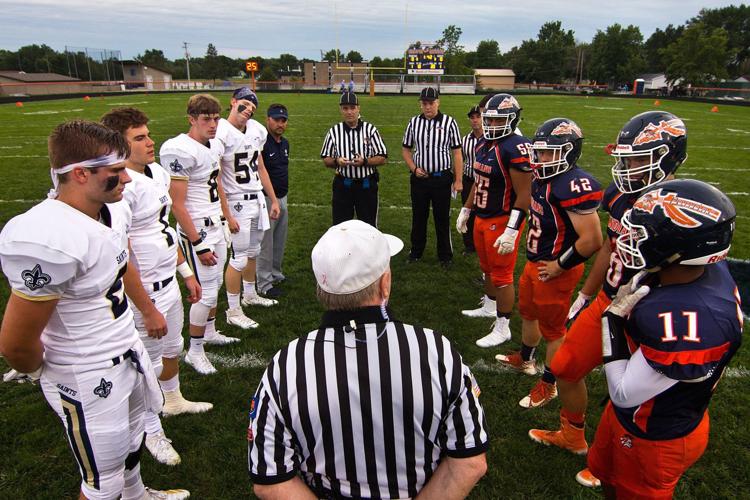 083119-blm-spt-6central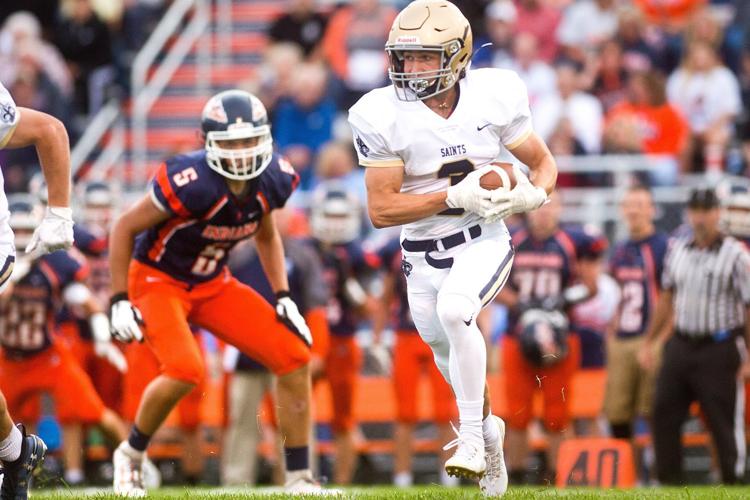 083119-blm-spt-7central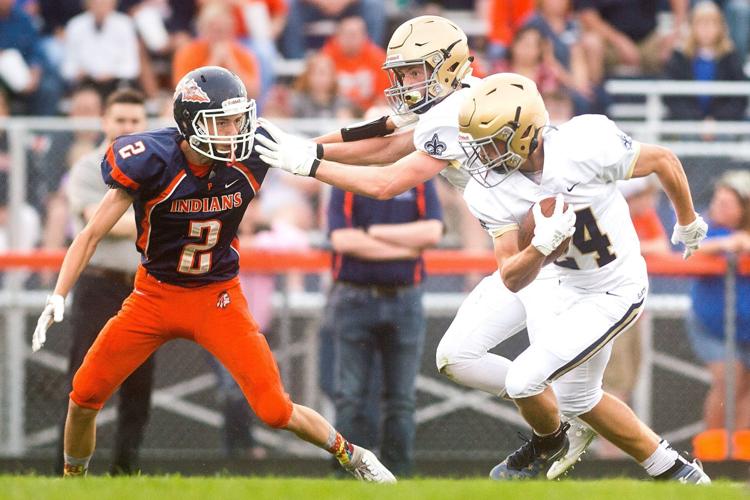 083119-blm-spt-8central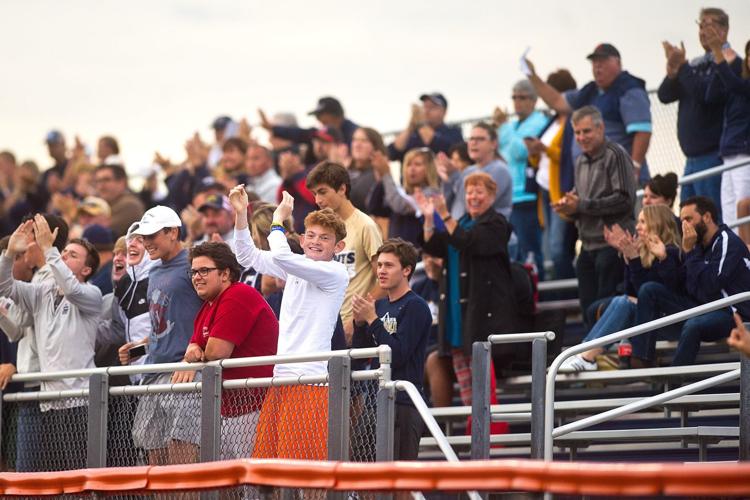 083119-blm-loc-1cchspontiac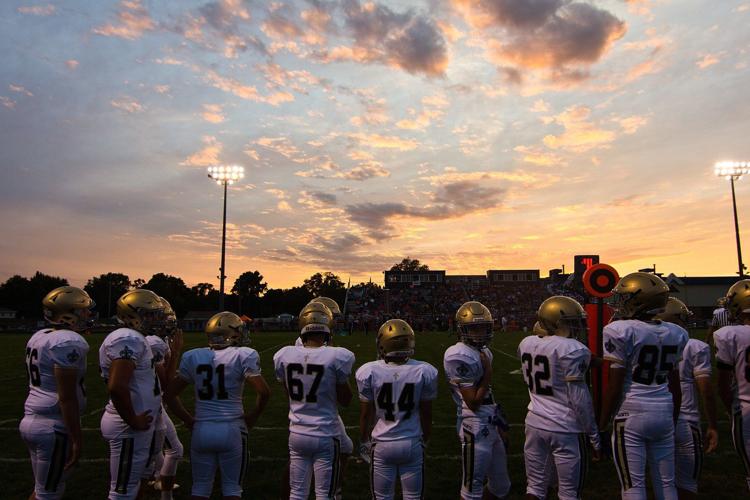 083119-blm-spt-9central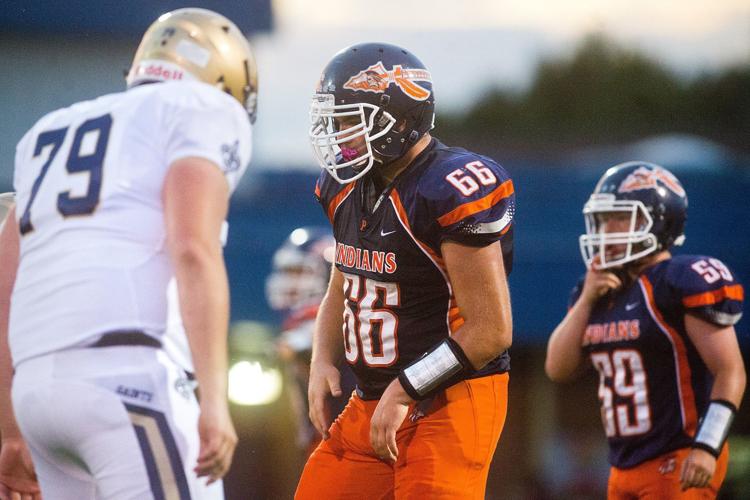 083119-blm-spt-12central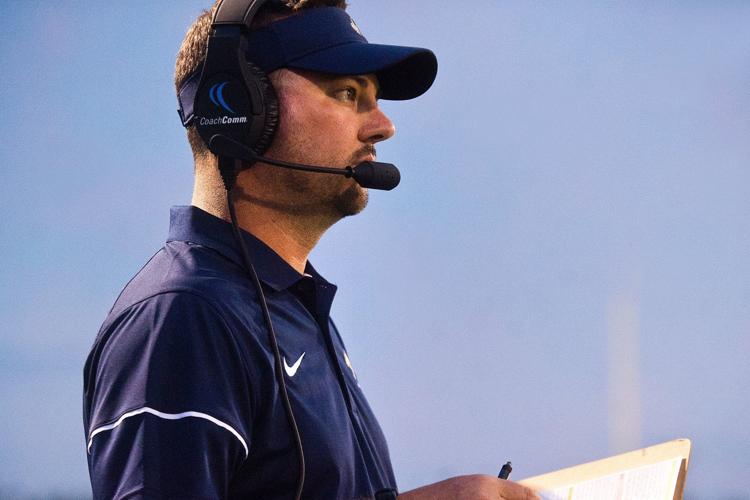 083119-blm-spt-10central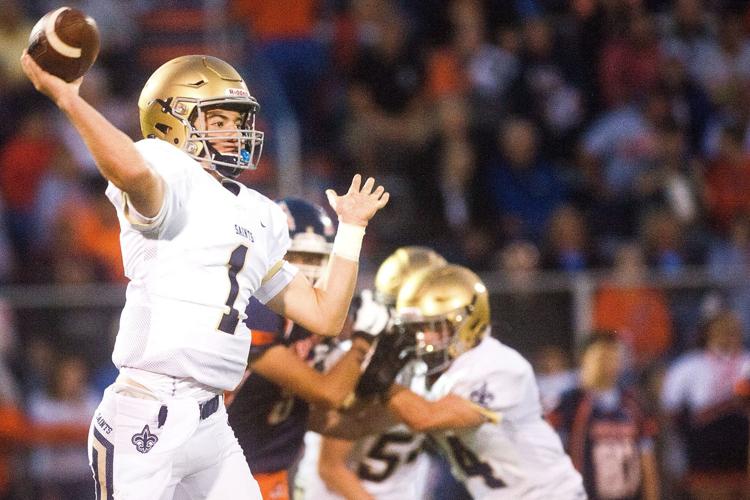 Picked off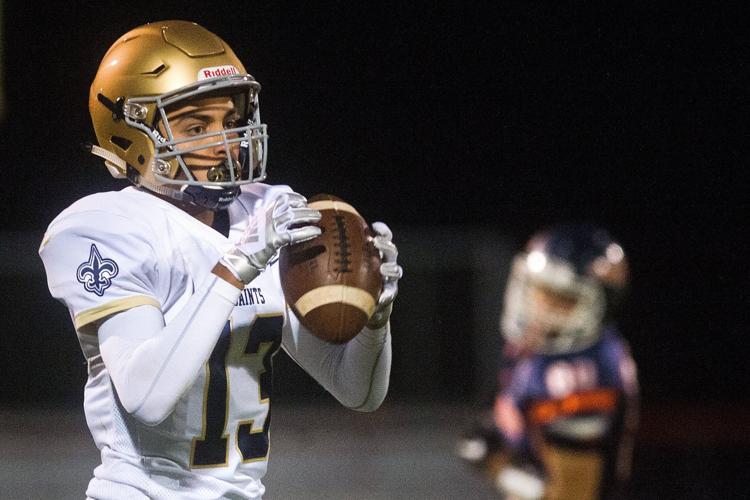 The pack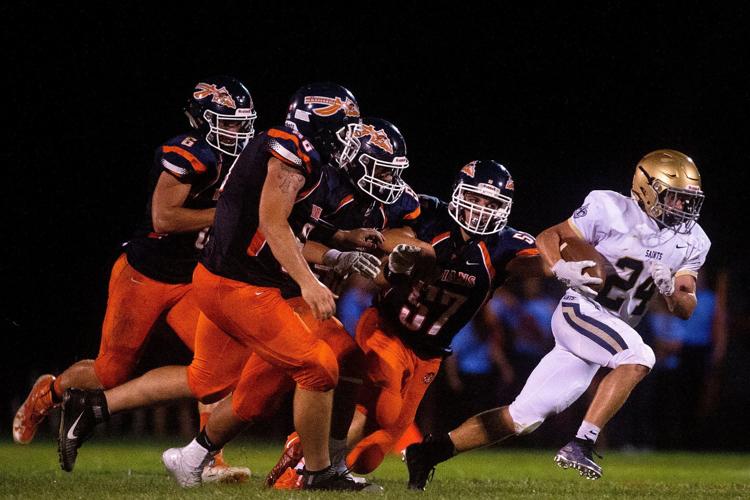 083119-blm-spt-11central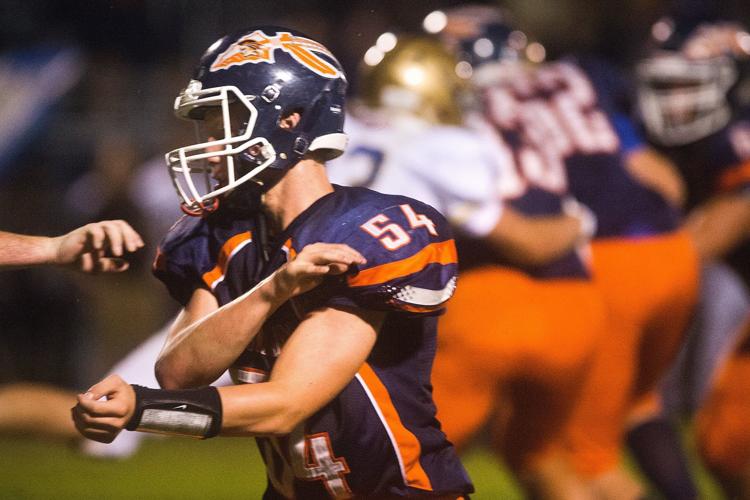 Handoff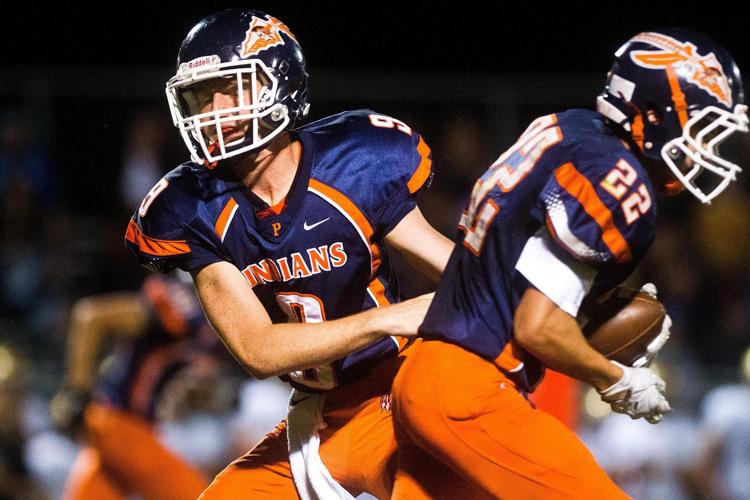 Cheer squad
Great catch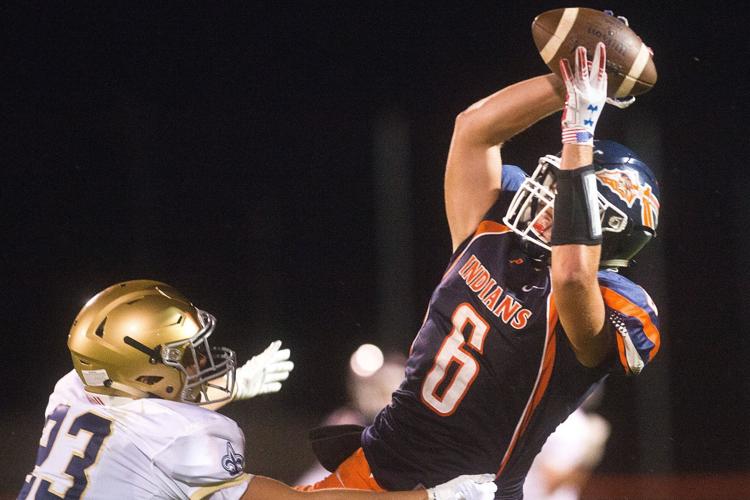 083119-blm-spt-17central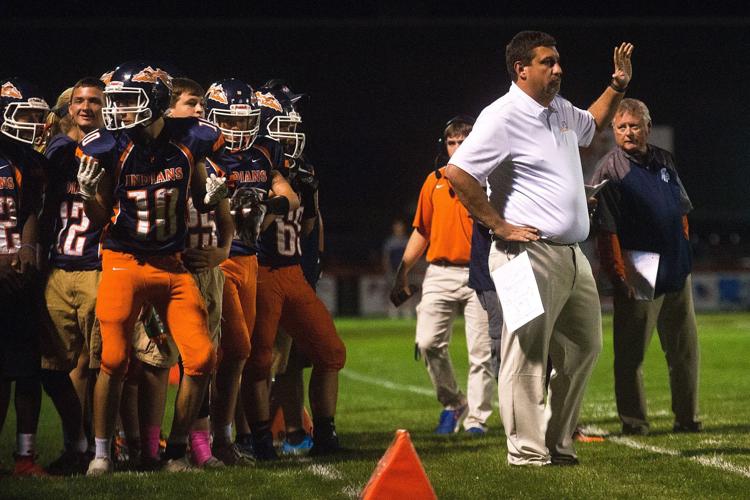 Safety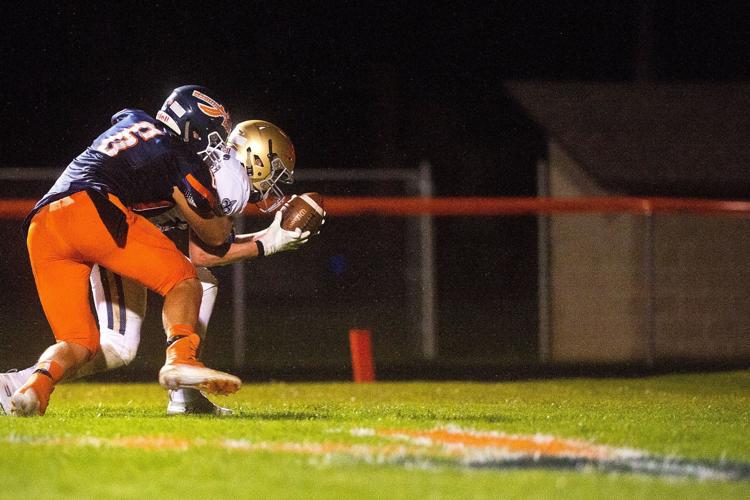 Celebrate two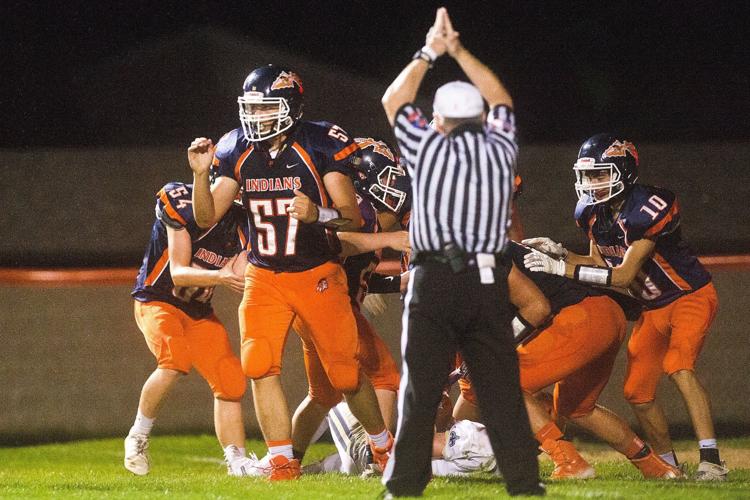 083119-blm-spt-1central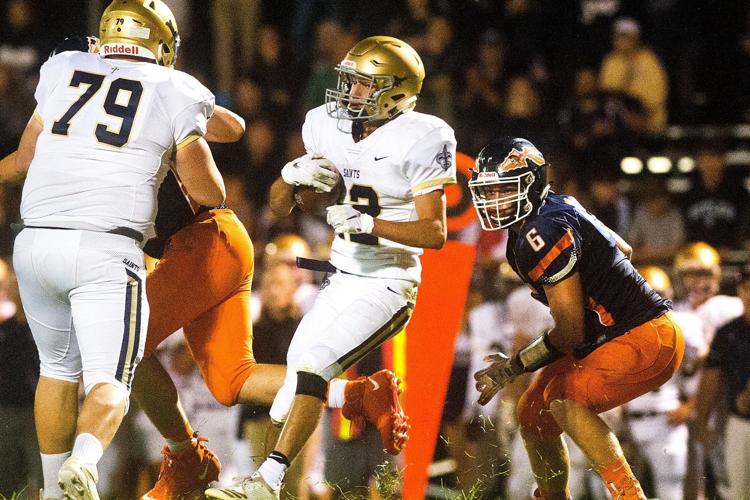 Contact Randy Sharer at (309) 820-3405. Follow him on Twitter: @PG_sharer