NORMAL — Aimry Schieler and Ethan Johnson have been close from the start ... as in from birth. First cousins, they were born three days apart.
"My birthday is April 19th and his is April 22nd," Schieler said. "He's bigger but I'm older."
Indeed, Johnson has a size advantage at 6-foot-3, 260 pounds to Schieler's 6-1, 215. Johnson's Normal Community High School football team has had the edge as well on Schieler's Normal West.
After years of playing on youth league teams together, the two seniors will be on opposite sides Friday in a 7 p.m. renewal of the Unit 5 rivalry at Normal West.
NCHS has won six straight in the series, including last year's 49-27 victory. Johnson and Schieler were on the field at the same time in that game, with Johnson an offensive guard and Schieler an outside linebacker.
Asked if there could be times Friday when a pulling NCHS guard is asked to block a certain West outside linebacker, Johnson smiled and said, "Yeah, there might be a few."
"It's always fun to see him out there and talk a little bit," Johnson said. 
Schieler reports Johnson vowed late last week to not talk to his cousin this week until game day.  
"The next day, he Snapchatted me and said, 'You want to play Xbox?'" Schieler said.
"We were trash talking each other a little bit," Johnson said. "It's all in fun."
Schieler's father, Chad, and Johnson's mother, Kelly, are brother and sister. Aimry Schieler says he and Ethan Johnson "have always been best friends ... best cousins."
The family aspect of Friday's game does not stop there. Johnson's father, Dave, is the Normal West principal. 
"He does a pretty good job of keeping it neutral," Ethan Johnson said. "But he's definitely cheering for West."
You have free articles remaining.
The Ironmen have won by an average score of 50-16 the past six years, but Schieler, who returned a fumble for a touchdown in last year's game, said the Wildcats are not dwelling on recent history.
"We're just working on getting better ourselves, making sure we're playing to our potential and not to our opponent," he said.
Does the streak come up when he's with Johnson?
"In an argument it's like, 'Well, we beat you,' " Schieler said. "It would be nice to say it back to him."
West second-year head coach Nathan Fincham is stressing improvement above all else.
"If we get a little better (than last week) and if we play our game, I think we'll be all right," he said. "Two years ago (vs. NCHS) we had six turnovers in the first half. A year ago we went like 17 plays in a row where I don't know if we got a positive yard.
"Obviously Normal is a big part of that. But I feel like we just mentally beat ourselves at times."
West is led by senior quarterback Carson Camp, a South Dakota recruit who threw for two touchdowns and ran for one last week. 
"He's the leader and we have to contain him," NCHS coach Jason Drengwitz said. "We can't allow him to get big chunk plays. We have to keep him in the pocket."
NCHS got 101 yards passing and 95 rushing last week from senior quarterback Aidan Oliver, helping offset 19 penalties for 160 yards. Senior tailback Jake Hileman added 89 yards on 15 carries.
"I think we just have to do our jobs, make sure we don't try to do everything ourselves," West defensive back Gavin Tellor said. "We have to trust each other and make sure we focus on what we have to do."
Hileman said the Ironmen take nothing for granted despite the recent success vs. West.
"Every year is obviously a new season and a new game," he said. "Anything can happen any Friday night. We have to go out there with a clean slate. We need to go out there not like we're the underdog, but with that mindset and with a chip on our shoulder."
Photos: The 2018 installment of the Unit 5 rivalry
090118-blm-loc-1westnchs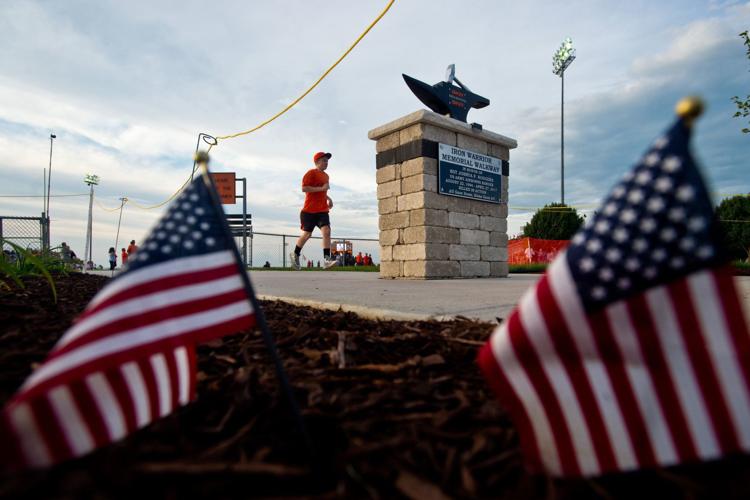 090118-blm-spt-5westnchs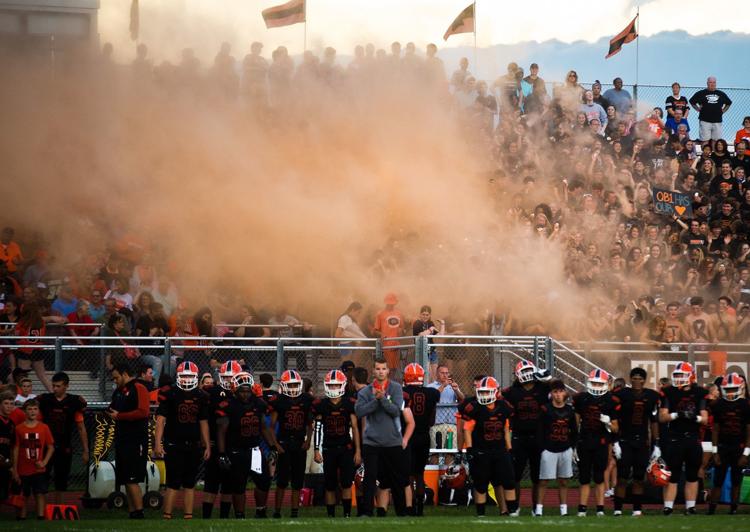 090118-blm-spt-6westnchs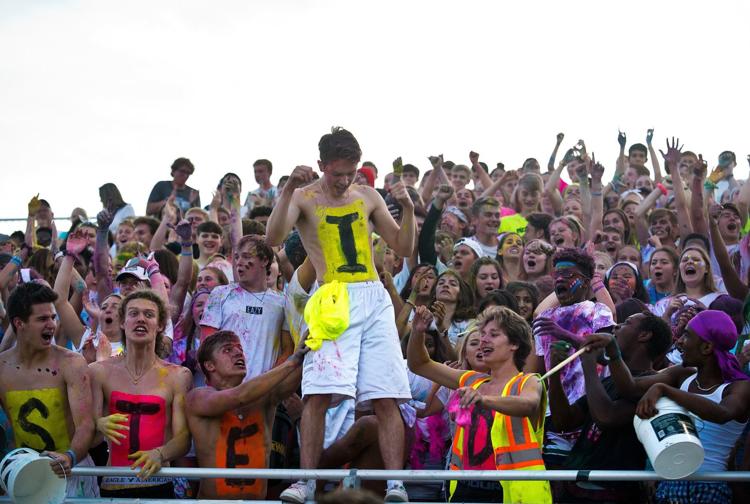 090118-blm-spt-7westnchs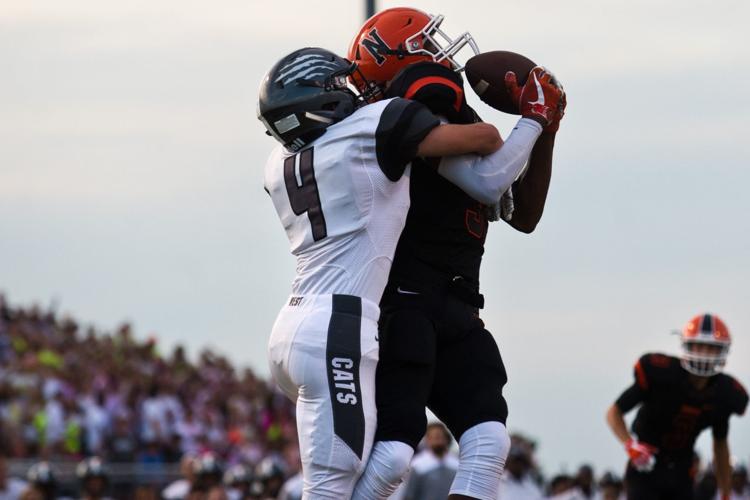 090118-blm-spt-8westnchs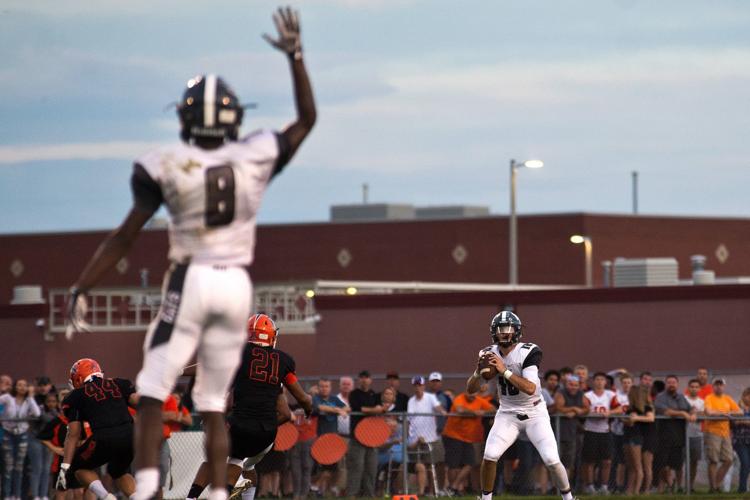 090118-blm-spt-4westnchs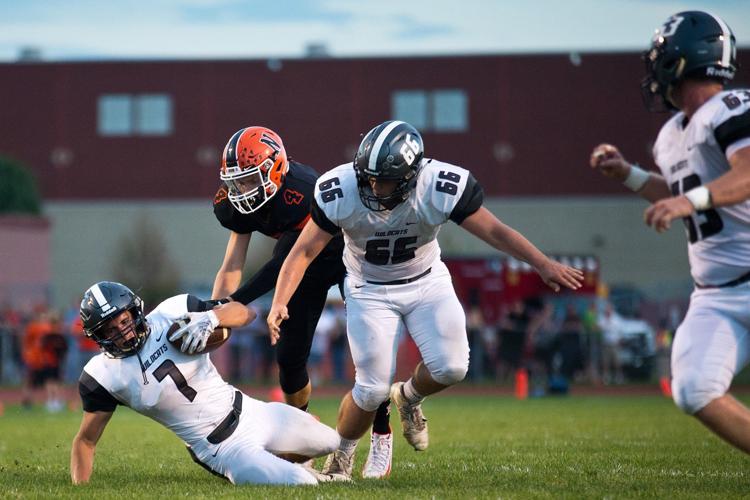 090118-blm-spt-9westnchs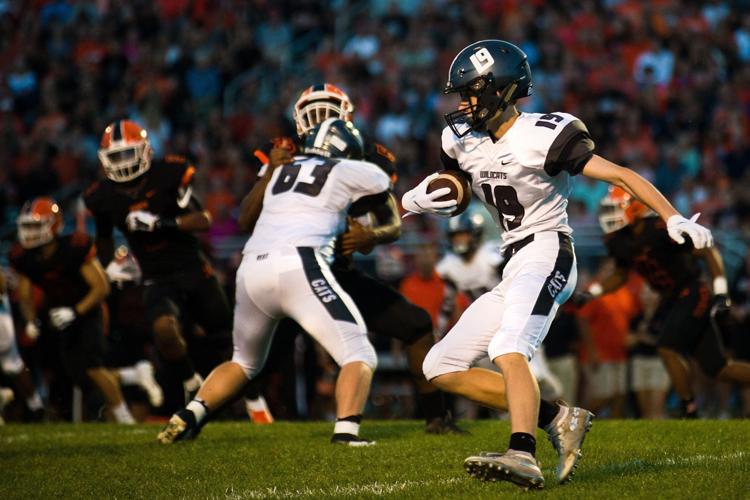 090118-blm-spt-10westnchs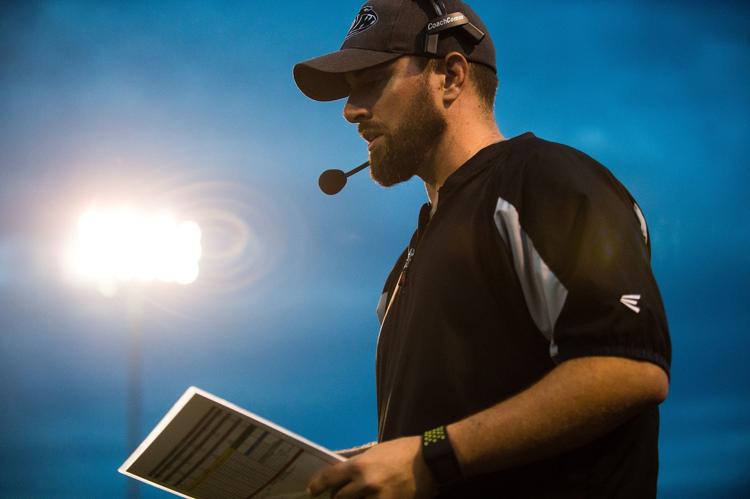 090118-blm-spt-2westnchs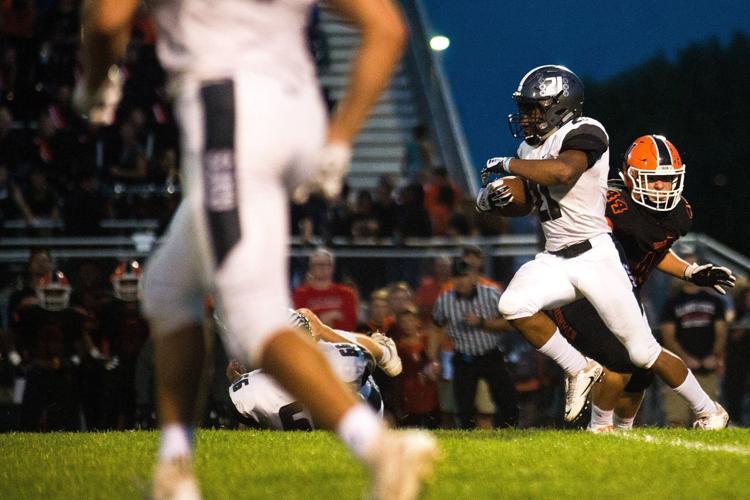 090118-blm-spt-11westnchs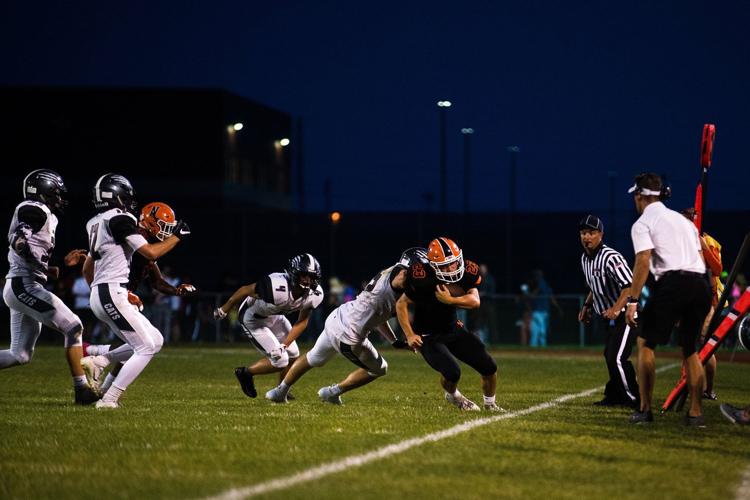 090118-blm-spt-12westnchs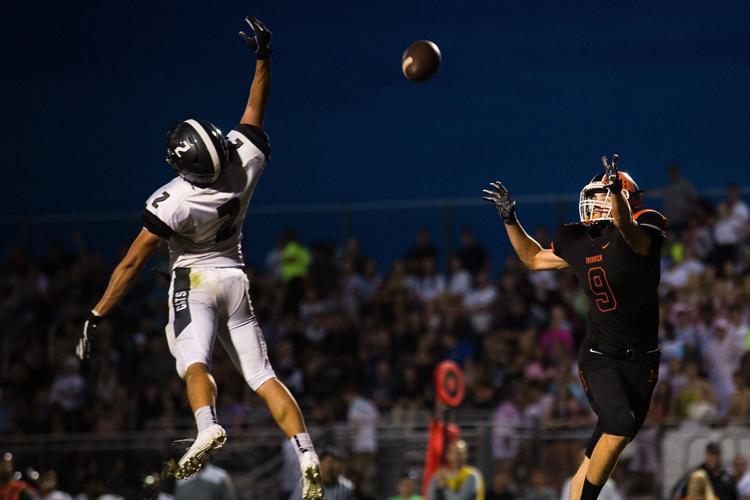 090118-blm-spt-1westnchs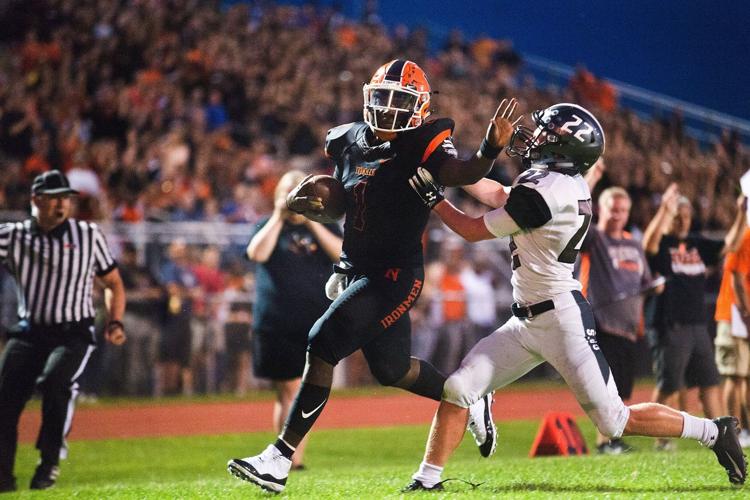 090118-blm-spt-13westnchs
090118-blm-spt-14westnchs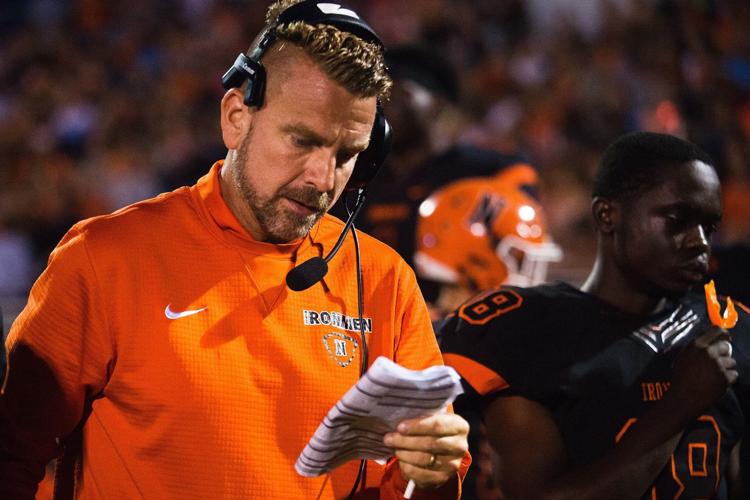 090118-blm-spt-3westnchs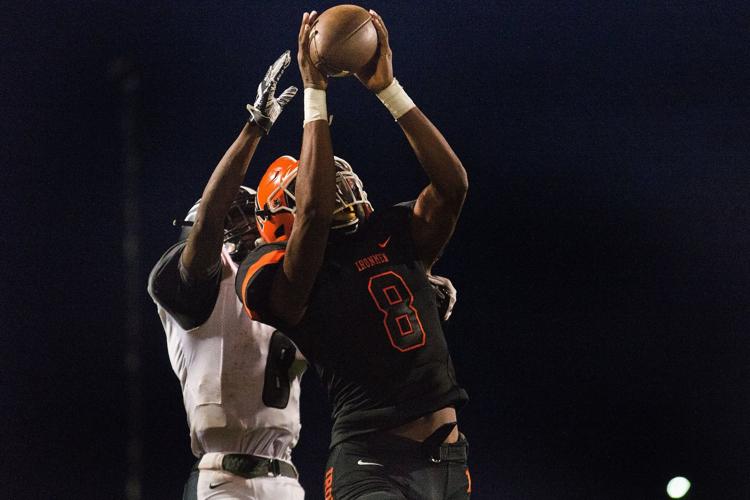 090118-blm-spt-15westnchs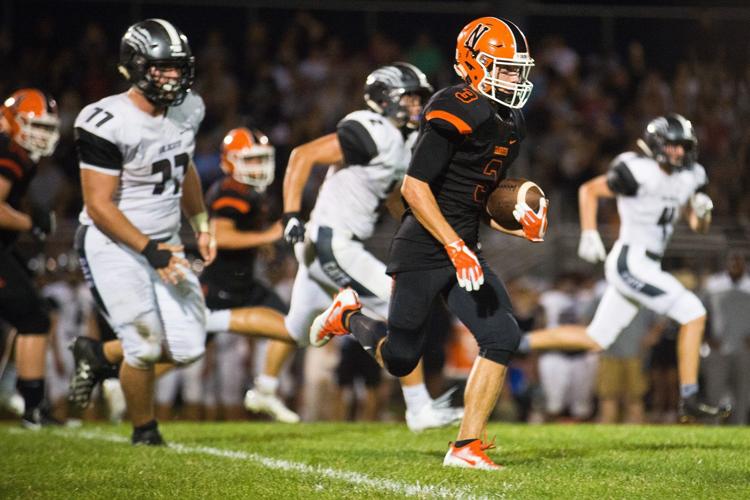 090118-blm-spt-16westnchs