SPRINGFIELD — Carter Hocq and seven of his Pana football teammates hit the road Saturday morning headed for Springfield. 
Their destination — the Illinois State Capitol — was also the end point for many Central Illinois athletes who participating in the #LetUsPlay rally whose goal is to change Gov. Pritzker's opinion on the return dates of team high school sports.
"We have been putting in a lot of work this offseason and we just want to show the whole state what Pana can do and show our talents," Hocq said. "I think we can still get a season in, it might be shortened but I just want to play in the fall and I think we should be able to get some games in this fall."
Hock, a junior quarterback for the Panthers, hadn't followed what has turned into a political debate surrounding the return to play until the rally was announced. All of Illinois' neighboring states are playing football this fall and Illinois Gov. J.B. Pritzker doubled down on the postponement of high school football earlier this week.
"Once I heard about the rally I did a little bit of research and looked into it a little bit more but before then I really wasn't into it too much," Hocq said. "This was my first protest and I think it's pretty cool that everyone is going to come up here and try to have a full season and I'm excited to see what happens."
The hour-long rally took place in front of the Abraham Lincoln statue on the capitol grounds and coaches and athletes spoke in front of a crowd of spectators that stretched up the block. Maroa-Forsyth softball standout and University of Kentucky commit Hallie Mitchell spoke for several moments about how the delay in team sports has affected her and her friends. 
"I was a little nervous but I knew that it was such an important topic that I love to talk about so I was more excited than nervous today," she said. "It was my first political rally and I think it was an awesome environment to be in with everyone coming together. Everyone had their signs and knowing that everyone was behind the same idea really calmed my nerves.
"I think it is so important to let the students get that chance to play. Without high school athletics, I wouldn't be where I am right now and I think that is so important for everyone else that is trying to get a scholarship or or get looked at and it is crazy how just lose in one season that can change everything."
Mitchell, a senior, lost her junior softball season to cancellation due to the COVID-19 pandemic and hopes that all team sports get a chance to play again. 
"I think it is so important for all the sports. It's really big for football right now because (football) brings out the community and in Maroa, we are such a small town that football brings everyone together but especially since we didn't even have a softball season last year, this year hopefully we'll get one. It is really hard to see all this happening and I really hope we get the chance this year."
Out to support Mitchell at the rallies were members of Maroa-Forsyth's other sports teams including football and volleyball.  Trojans football players Wade Jostes, Cade Culp and Landon Albert here happy with the rally's turnout. 
"Our area is great and we really love football around here and the turnout was exactly what I expected to see," Jostes said. "Having all these other teams from a conference and from our area is great and that's what it is all about everyone coming together for one common goal. We are all on the same team for this and we all want the same thing."
For Albert, a senior wide receiver and cornerback, playing football any other time than the fall just won't feel right. 
"It really is the vibe and how we have Friday night lights and it's cooler and if you play in the spring, it just won't be the same," he said. "All these teams here today are all united and all fighting as one. Some of us are rivals but that doesn't matter today because we're all fighting for one thing to be able to play in the fall."
John Hayden, assistant football coach at St. Teresa, also teaches for Clinton School District and can tell first-hand the students are missing athletics. 
"Sports and athletics are definitely a part of education and that's a huge void that the kids are missing right now," Hayden said. "You can tell the kids are hungry and just want the chance to be able to play. I think with the directives from the IHSA and the mandates and seeing what the other states are doing, I believe we can do it safely."
"I was a little negative on Tuesday but by the time Wednesday and Thursday rolled around I was feeling better and I think that there are several scenarios that we can get things going. All we can do right now is pray and hope that our voices can be heard and I feel like there is that shot," he said. "I was pleased with it today and I think all the social media really shows the support."
Saturday's rally, which had a sister rally take place in Chicago, was a learning opportunity for students in civics 101. 
"This is how you make change," Josh Jostes said. "You do it peacefully and this is how your voice gets out there. I couldn't really be more proud of our kids and Hallie for stepping up today."
Mount Zion football coach Patrick Etherton led a multi-sport contingent for the Braves. 
"(Mount Zion wrestling coach Dave Klemm) and (football assistant coach Dan Potempa) rode over and we had six or seven of our kids come over," Etherton said. "It's important to them and they care and they want to see this. It matters to all sports, it's not just football. They are doing it the right way and I sure hope (the rally) will be effective but you never really know." 
Time will tell if the rallies will change the Illinois high school sports landscape but Mitchell is optimistic. 
"I really hope that it can be successful and I think we made a lot of great points today and that's what I'm hoping for."
---
PHOTOS: A look back at high school football
Coach Nat Zunkle meets with freshman players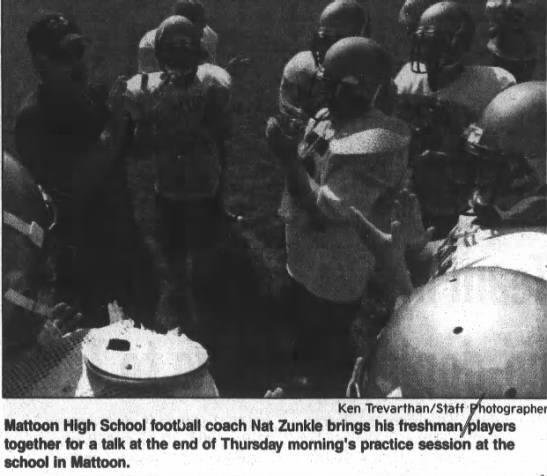 Robert High performs well on offense and defense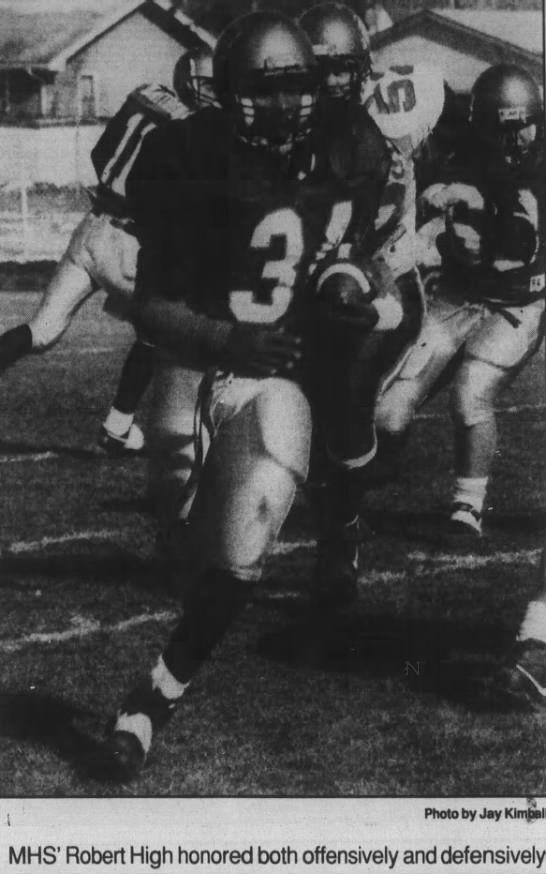 Barker and Edwards score game winning touchdown with just seconds remaining
Coach Walt Storm directs blocking drills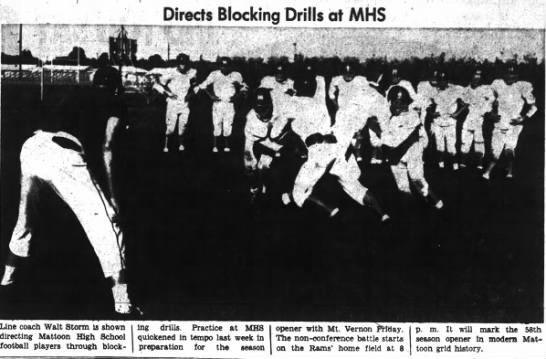 Ryan Weemer in action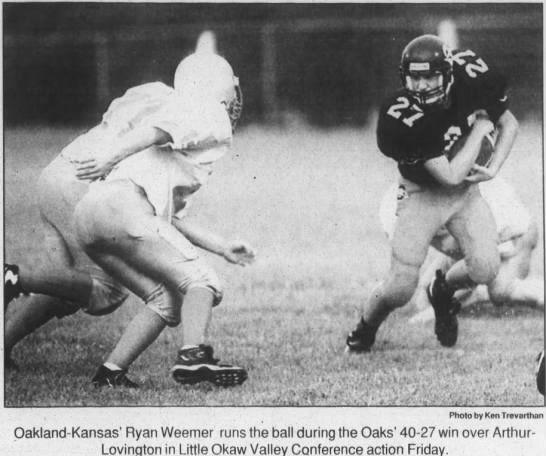 Mattoon defense remains strong against Decatur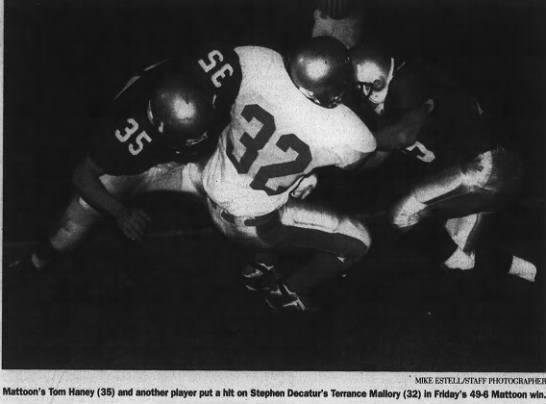 Bart Starr at the All America game

Training underway at Mattoon Prep football camp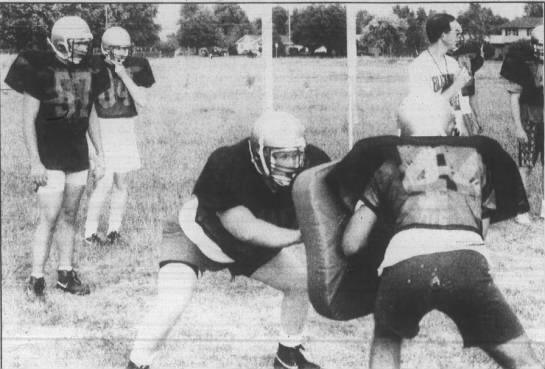 Mattoon Prep players prepare for another season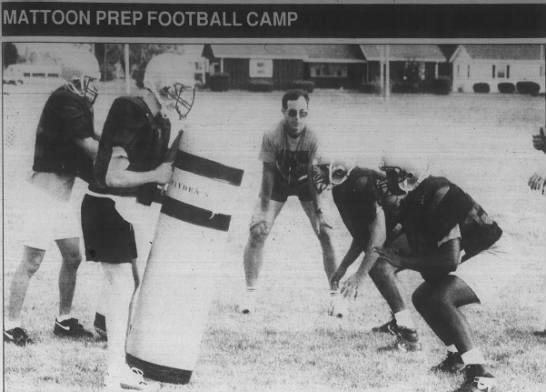 Rick "The Rocket" Moss adds to his record rushing yard total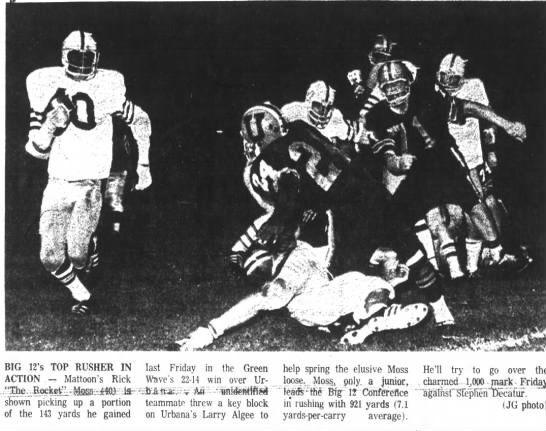 Mattoon players and their awards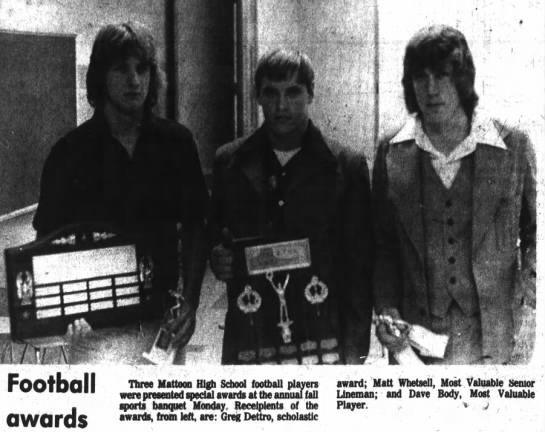 The 1964 Mattoon High School team before the opening game
Contact Matthew Flaten at (217) 421-6968. Follow him on Twitter: @MattFlaten
Get in the game with our Prep Sports Newsletter
Sent weekly directly to your inbox!