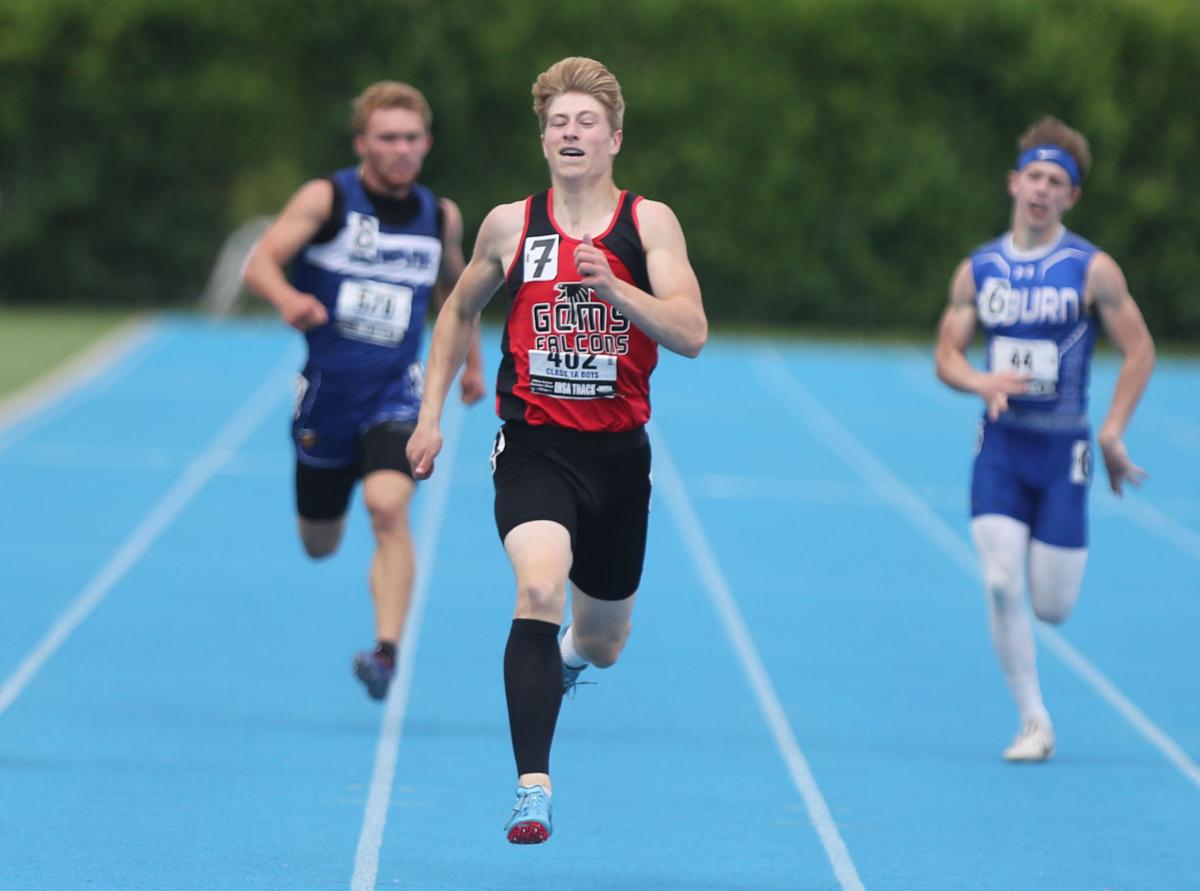 GIBSON CITY — On the list of things bogged down by the pandemic, interest in Aidan Laughery is nowhere to be found.
While most are enduring a summer of discontent, the rising Gibson City-Melvin-Sibley High School junior has collected football scholarship offers from the University of Illinois and Washington State while also drawing interest from Purdue, Michigan, Iowa State and Texas A&M among others.
"It's a blessing definitely," said Laughery, who is grateful for his status as a wanted man. "Not a lot of people are in my position and I realize that. It's super cool to be able to have those offers.
"I'm thankful for everybody that's helped me out along the way. It's not over yet. I've still got to keep working. We'll see what other offers I get. It's definitely cool to have two before my junior year."
Laughery's exceptional speed as a running back and free safety makes it easy to imagine him in a college uniform.
"Speed is one of those ingredients that coaches like," said 20th-year GCMS coach Mike Allen.
"I think by the time he leaves here, he has an opportunity to break most of the records for running back," said Allen, noting that recruiters envision Laughery as an H-back or tailback.
Laughery's explosiveness and endurance were evident in the spring of 2019 when he placed fourth in the Class 1A state 200-meter dash and seventh in the 100 besides running on the third-place 800 relay and seventh-place 1,600 relay. He expected much more this spring before the pandemic brought sports to a halt.
"It was tough," said Laughery of his lost track season. "I didn't really expect it. I'd been training since football got over. I was really looking forward to it. I really wanted to win state in the 100 and 200, which I think I would have."
After running 10.74 seconds in the 100 and 22.13 in the 200 in 2019, Laughery was gunning for 10.55 and 21.55 this year. His gift for get-up-and-go came to light when he took up soccer in first grade.
"I'd get the ball and be gone, scoring in like three seconds," he said. "That's when my parents were like, 'This kid's kind of different.'"
By the time the kid was in eighth grade, he was an IESA state champion in the 100 (11.51) and 200 (23.28). That was the year he began working with Coach Marques Lowe of the Champaign-based Vipers Track Club.
"He's somebody I always talk to about recruiting," Laughery said. "He's not just a coach to me. He's one of my good friends and that's how he is to everybody that he trains. I really can't thank him enough. He definitely knows what he is doing."
Laughery credits his father, Greg, a former Decatur St. Teresa and Triton College football player, and his mother, Mary, a former cheerleader, for supporting his athletic dreams.
"They are always at all my events," Laughery said. "It's awesome having a family that loves me like that." 
While stopwatches substantiate Laughery's speed, highlight films from last fall reveal opponents underestimate his elusiveness and power.
"He did some things last year as a sophomore at running back that I haven't seen and we've had some pretty good running backs come through here," Allen said.
Against Fieldcrest, Laughery sped down the sideline where a defender was waiting.
"He jumped up in the air, did a stutter step up in the air and then when he landed, he landed on his outside foot and cut back inside (to gain 25 more yards)," Allen remembered. "Everybody was like 'what did he just do?'"
When it comes to power, Laughery doesn't loaf in the weight room. He recently bench pressed 225 pounds 10 times.
"I'm the strongest I've ever been and the fastest I've ever been," he said.
Allen insists "he's our fastest football player on the team, but he's one of the strongest if not the strongest, also."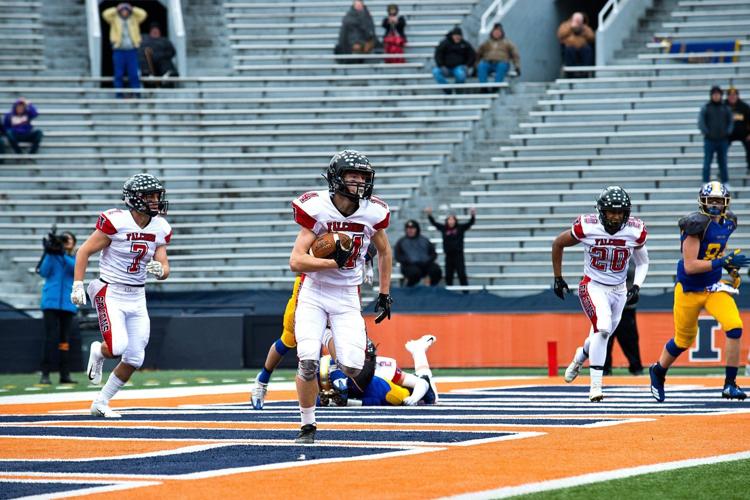 Even as a freshman, Laughery wasn't shy about contact. Most of his varsity carries that year came in lopsided games in which Allen's sportsmanship demanded backs run between the tackles.
"I told him, 'Hey, this isn't a lot of fun, I know, as a freshman,'" Allen said. "'I apologize.' He goes, 'Coach, that's where all the action is.' I knew right then and there we could run him inside."
Strength of character helped Laughery fit into the 2019 GCMS football team.
"We did not throw him into the mix (immediately)," Allen said. "We just wanted to make sure that he would — like any other player — earn his spot at the varsity level, but also earn the respect of the other players.
"He worked hard. His attitude was great. I went to talk to the captains and before I could even get it out of my mouth, they were like, 'Coach, we need him. Bring him up.'
"Everything he got, he earned, and that's why the kids accepted him. That was really cool to see."
Laughery will have to cool his jets now that the IHSA has postponed the football season until Feb. 15. 
"I think we've got a really good team this year," he said. "We've all been playing together since we were in third grade. I think we have a really good team chemistry, really know each other's game well so we can help each other out and support each other."
Should the Falcons get bogged down deep in their own territory, they already know the next play could go all the way.
---
PHOTOS: GCMS football
112418-blm-loc-1gcmsfb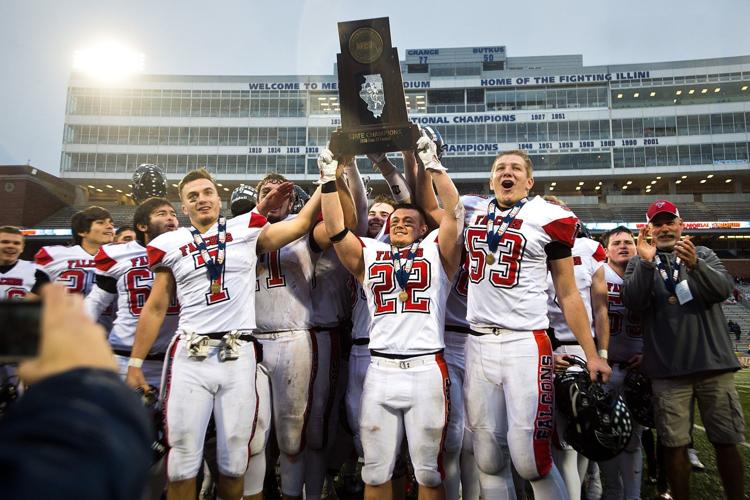 112418-blm-spt-33gcmsfb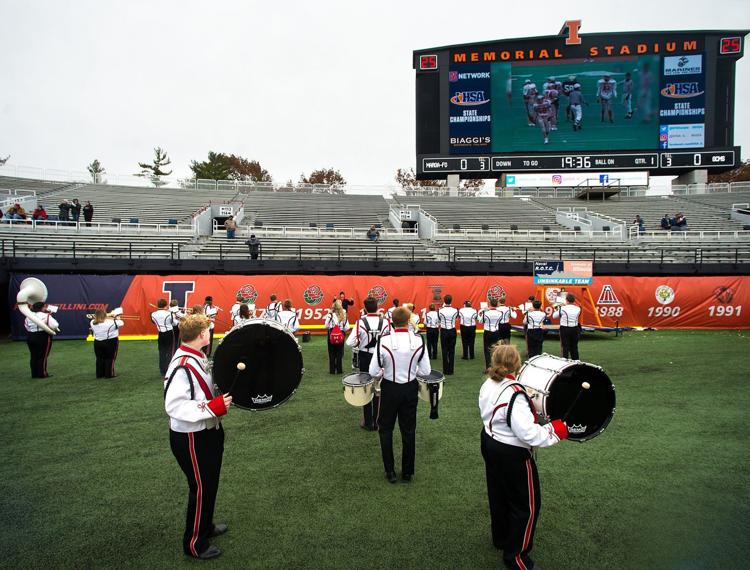 112418-blm-spt-21gcmsfb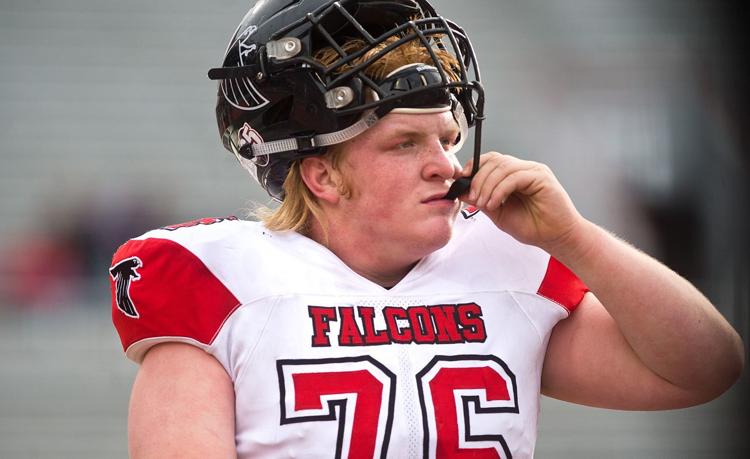 112418-blm-spt-10gcmsfb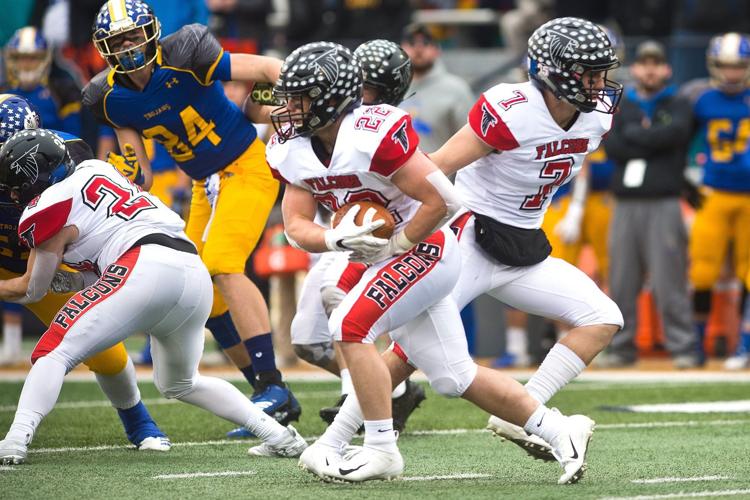 112418-blm-spt-11gcmsfb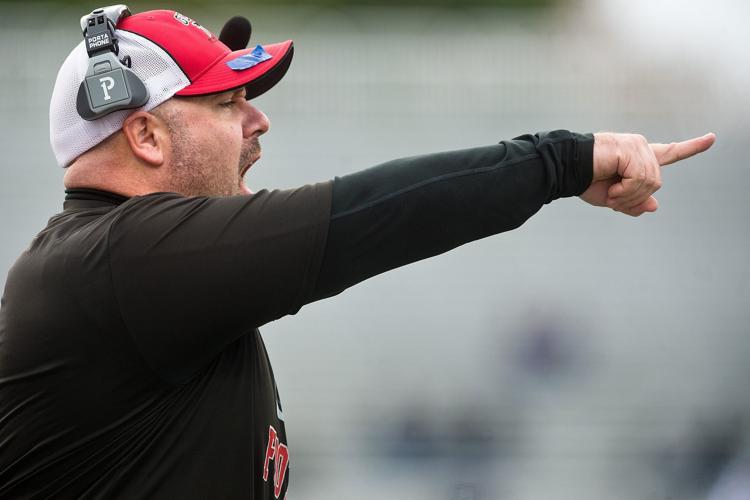 112418-blm-spt-19gcmsfb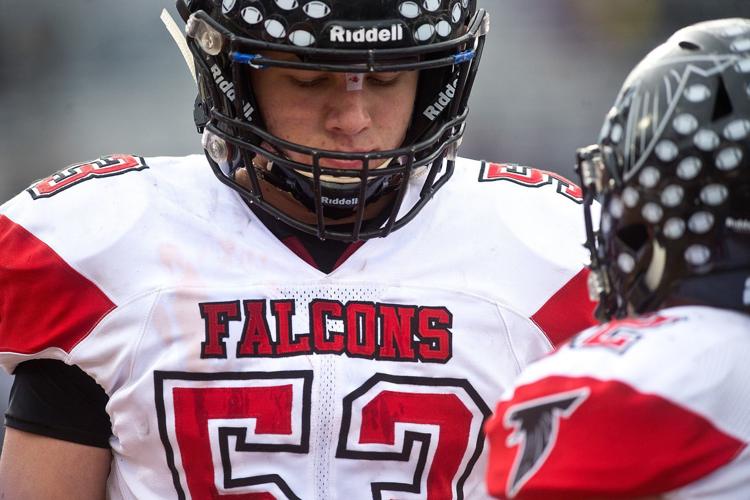 112418-blm-spt-12gcmsfb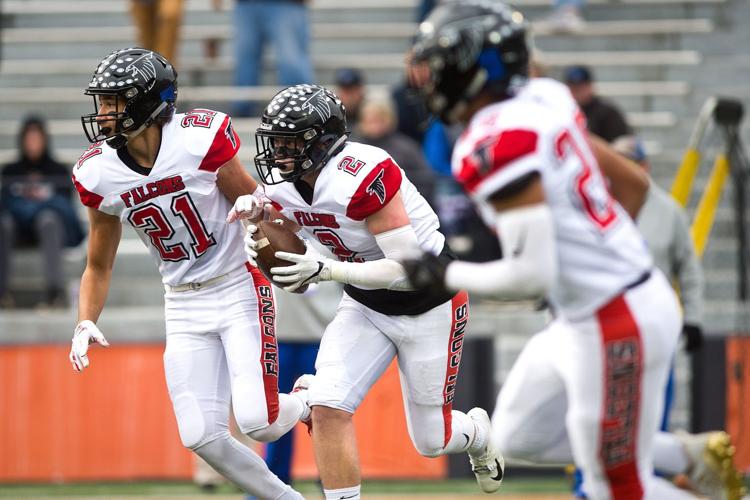 112418-blm-spt-4gcmsfb
112418-blm-spt-13gcmsfb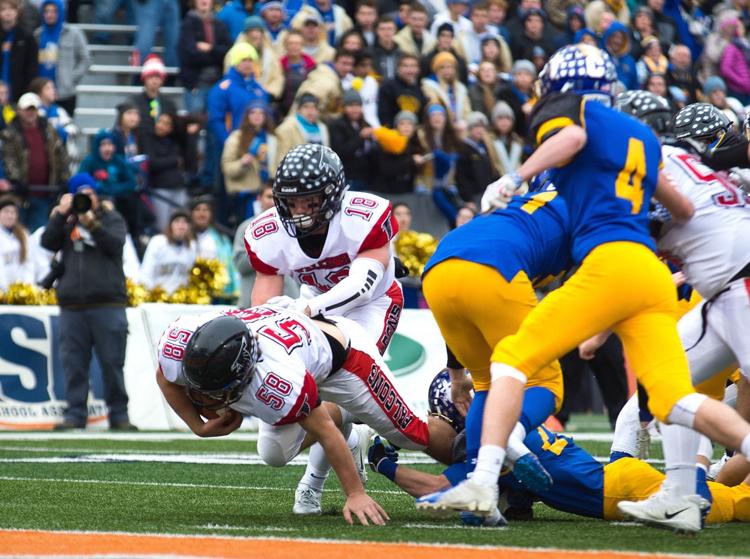 112418-blm-spt-14gcmsfb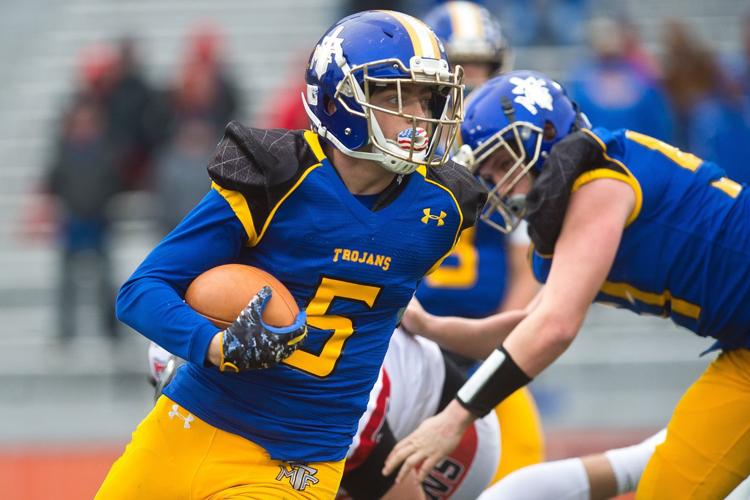 112418-blm-spt-20gcmsfb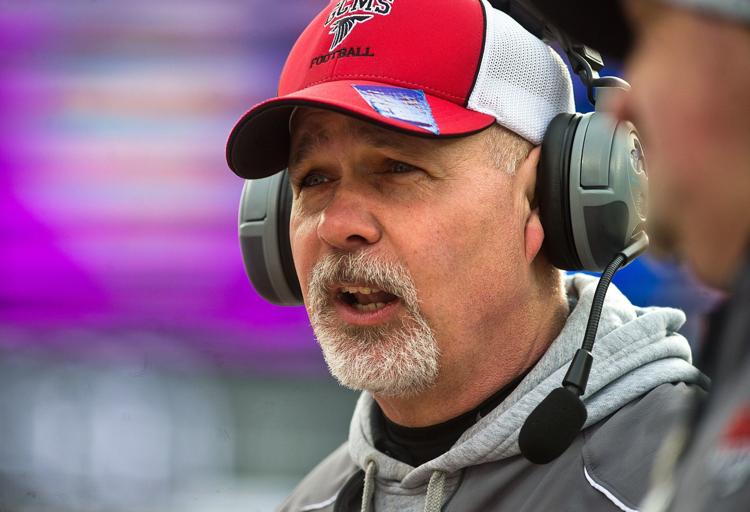 112418-blm-spt-15gcmsfb
112418-blm-spt-16gcmsfb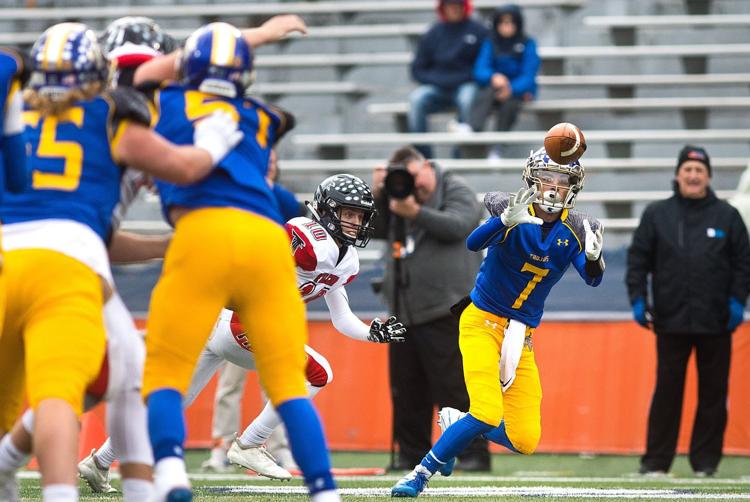 112418-blm-spt-17gcmsfb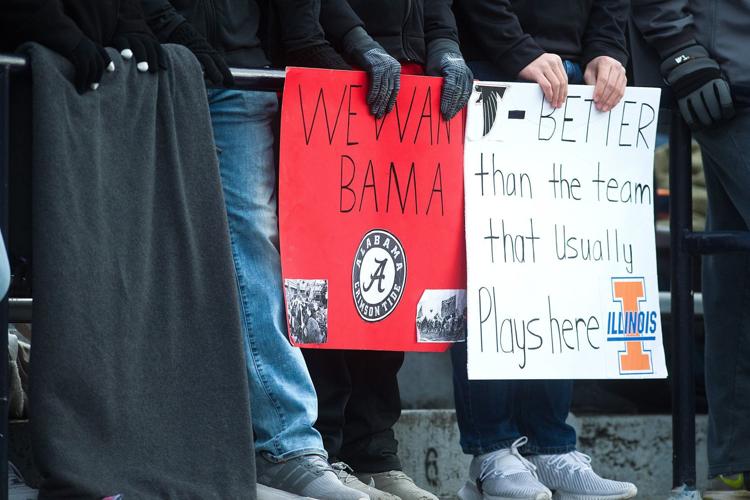 112418-blm-spt-18gcmsfb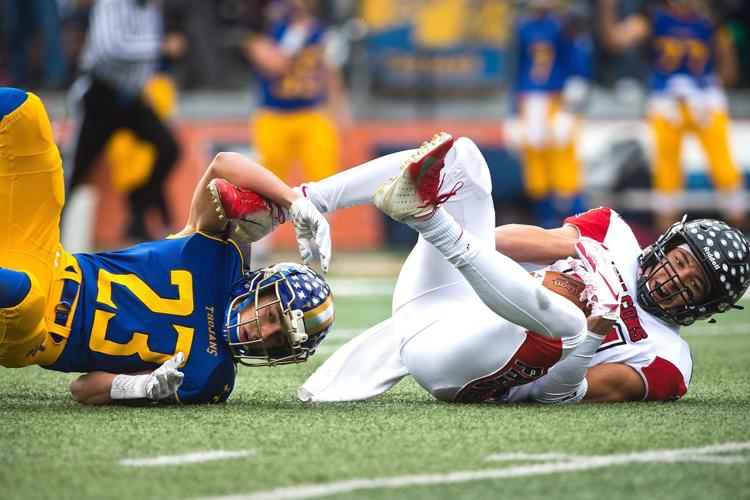 112418-blm-spt-7gcmsfb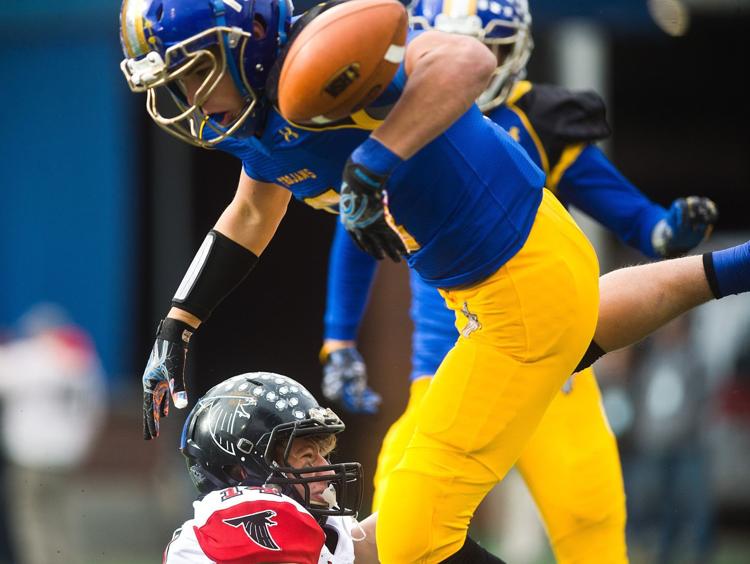 112418-blm-spt-5gcmsfb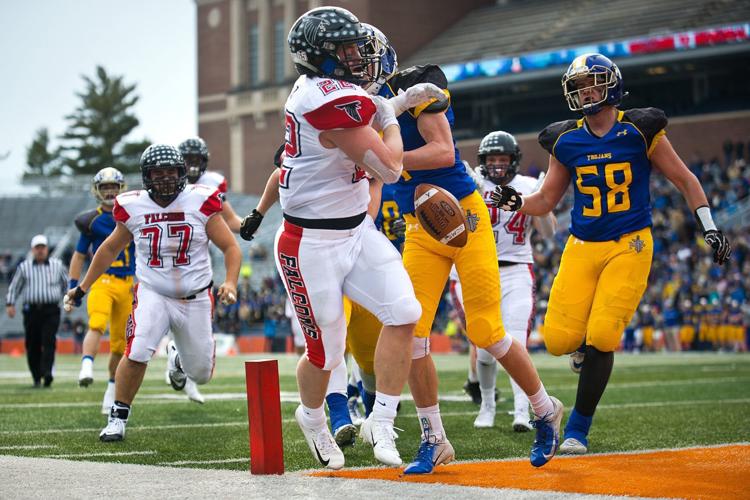 112418-blm-spt-22gcmsfb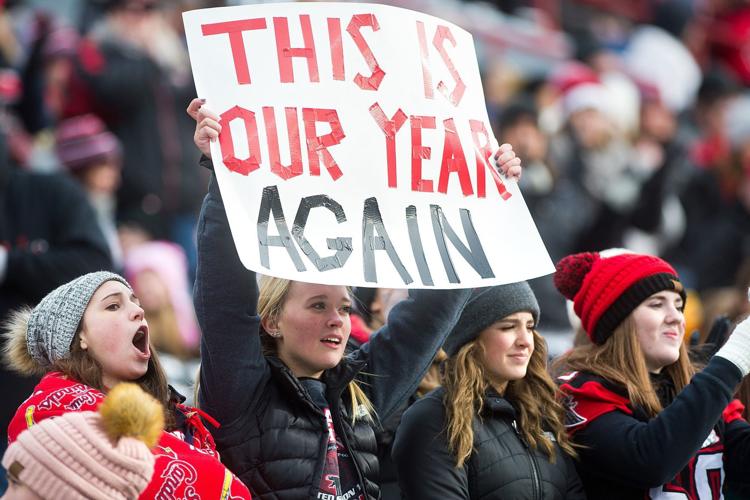 112418-blm-spt-23gcmsfb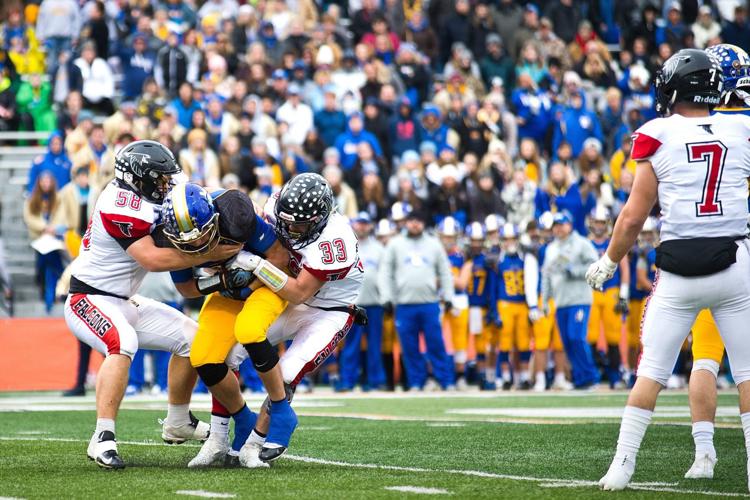 112418-blm-spt-24gcmsfb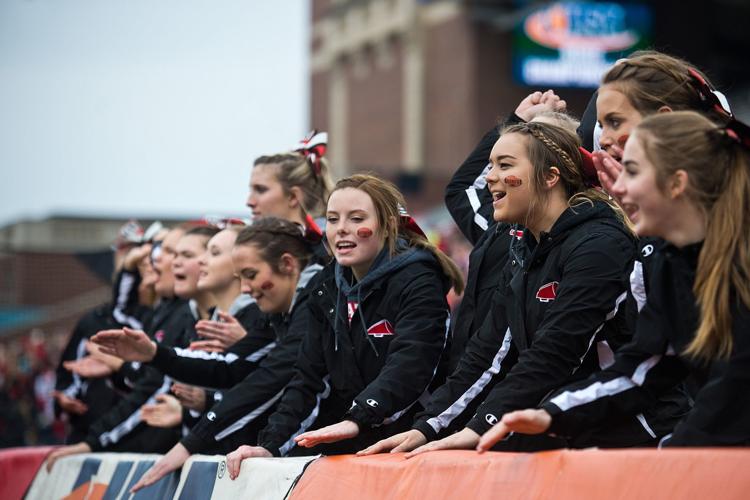 112418-blm-spt-6gcmsfb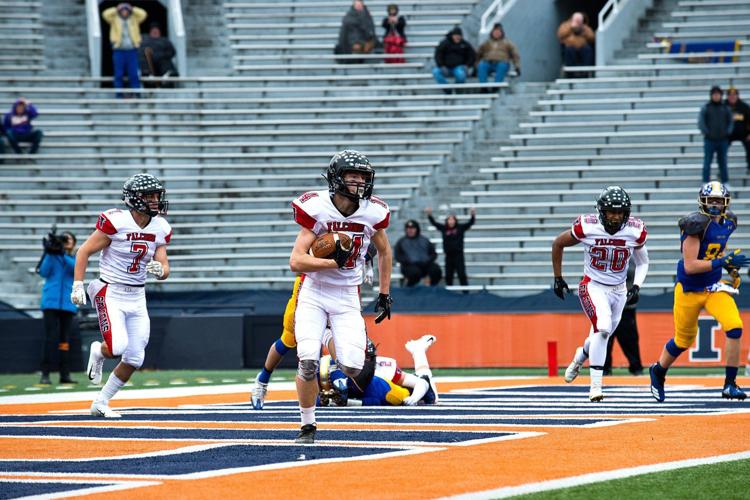 112418-blm-spt-25gcmsfb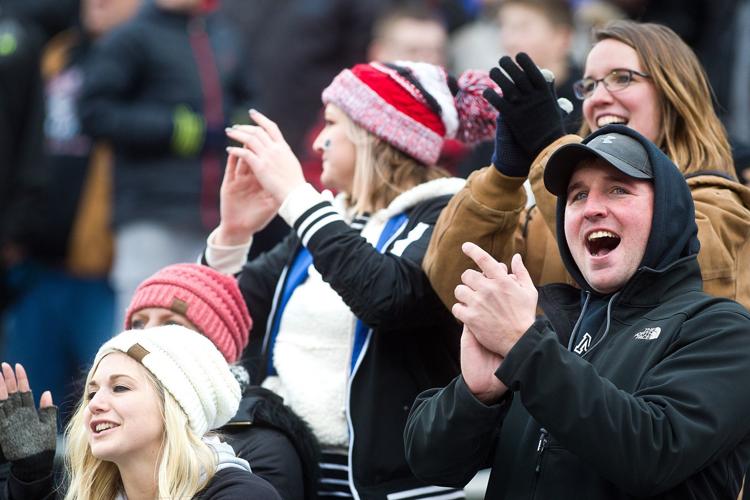 112418-blm-spt-26gcmsfb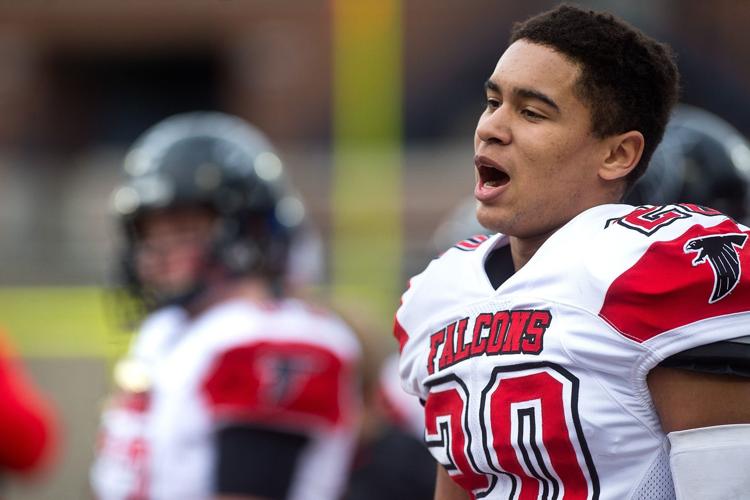 112418-blm-spt-40gcmsfb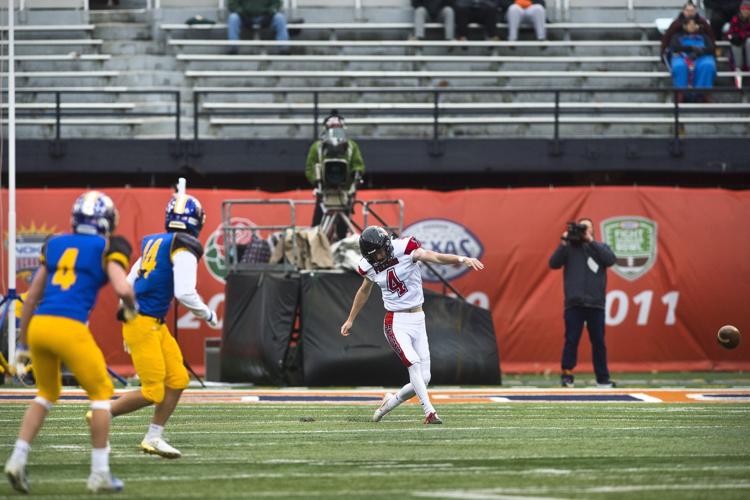 112418-blm-spt-42gcmsfb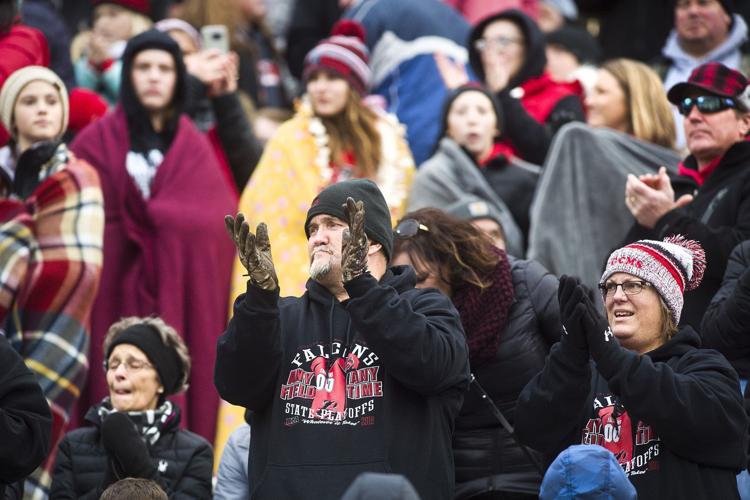 112418-blm-spt-27gcmsfb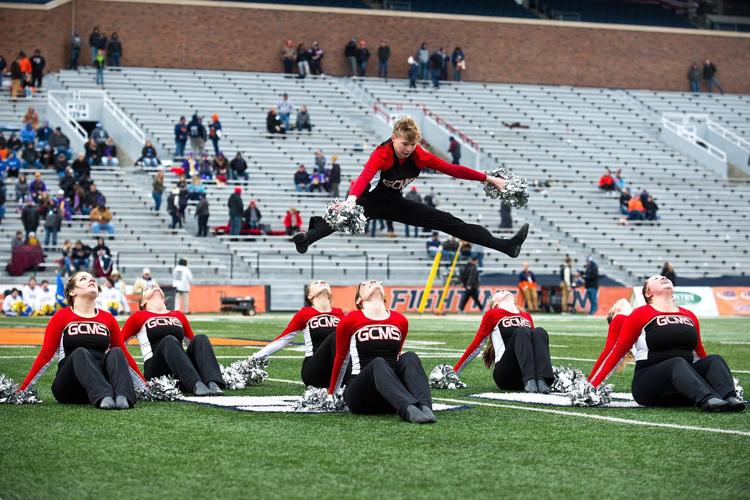 112418-blm-spt-28gcmsfb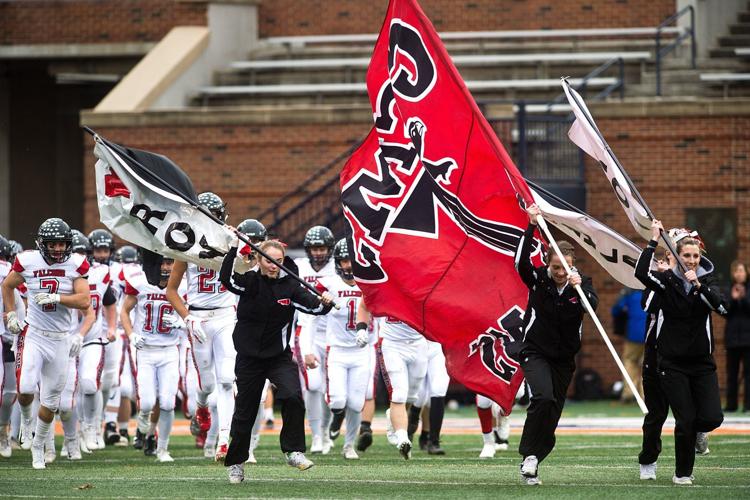 112418-blm-spt-29gcmsfb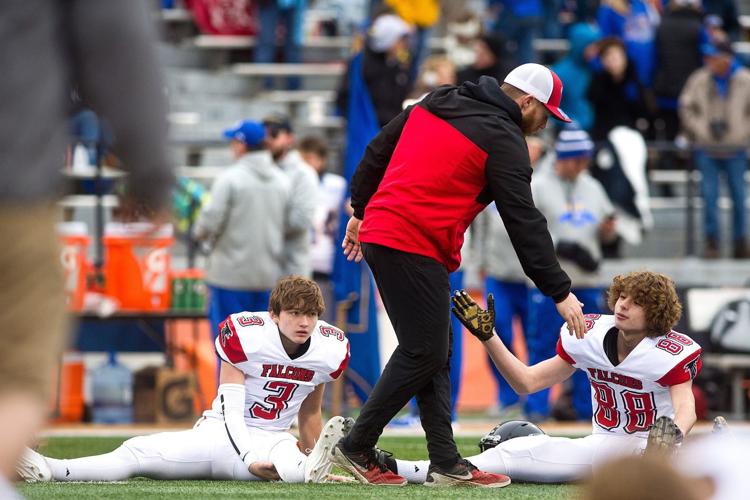 112418-blm-spt-30gcmsfb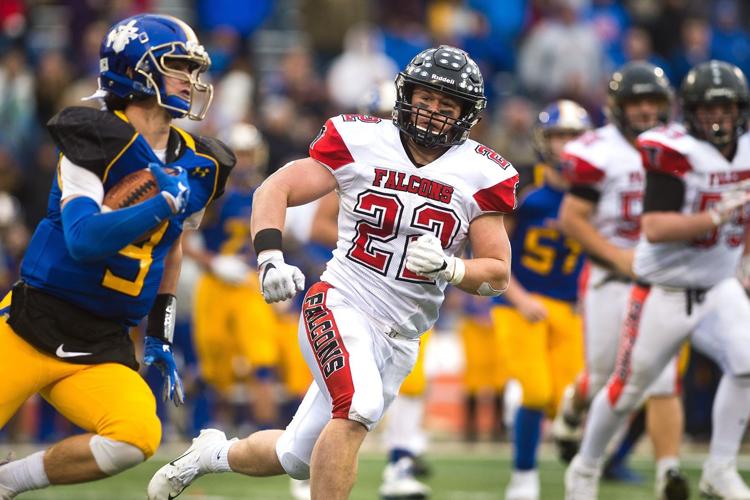 112418-blm-spt-8gcmsfb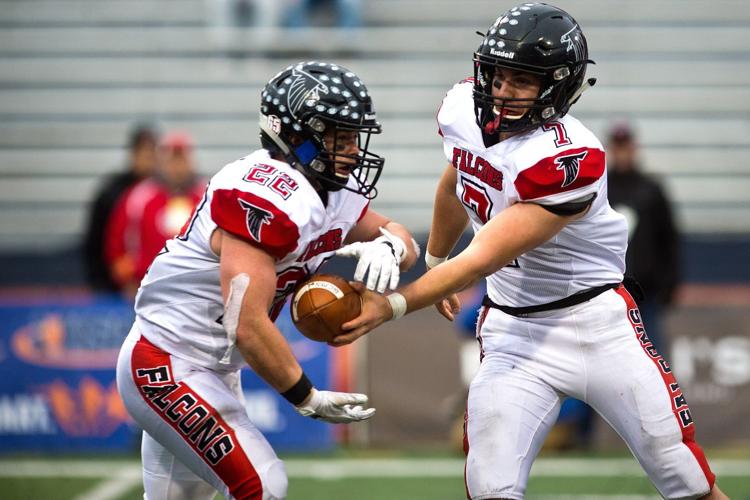 112418-blm-spt-3gcmsfb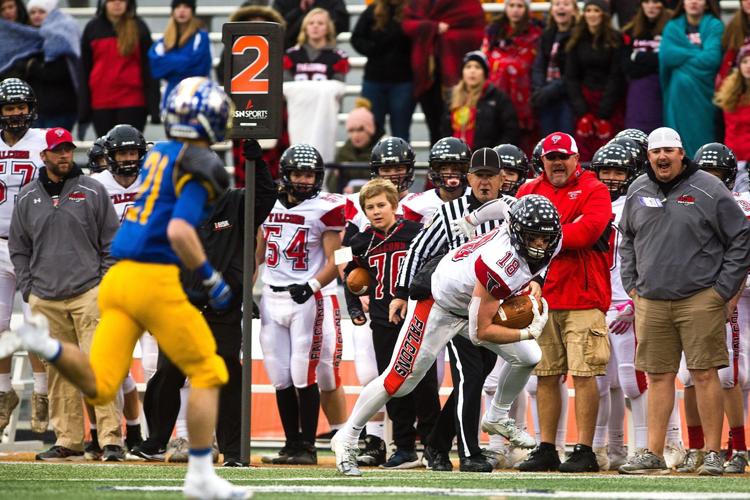 112418-blm-spt-31gcmsfb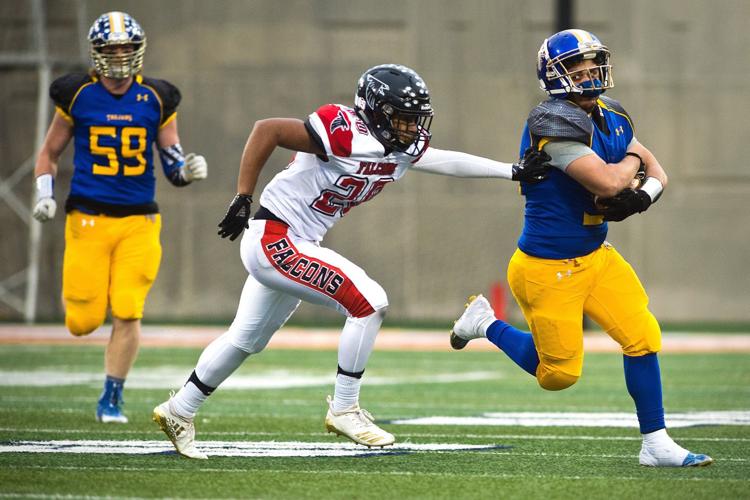 112418-blm-spt-32gcmsfb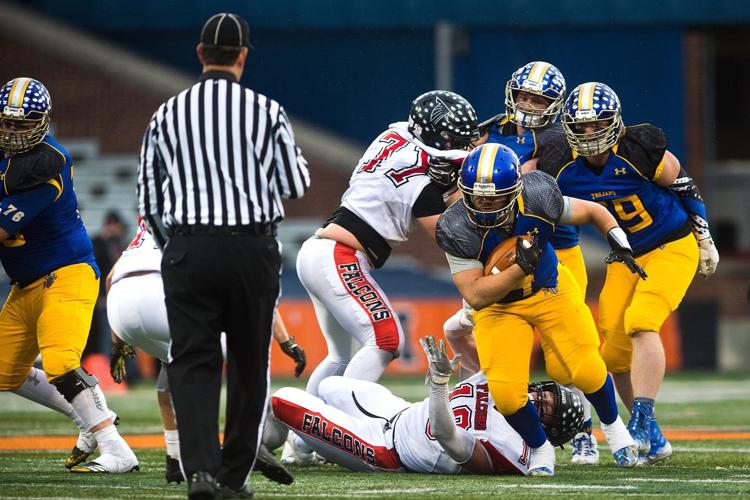 112418-blm-spt-1gcmsfb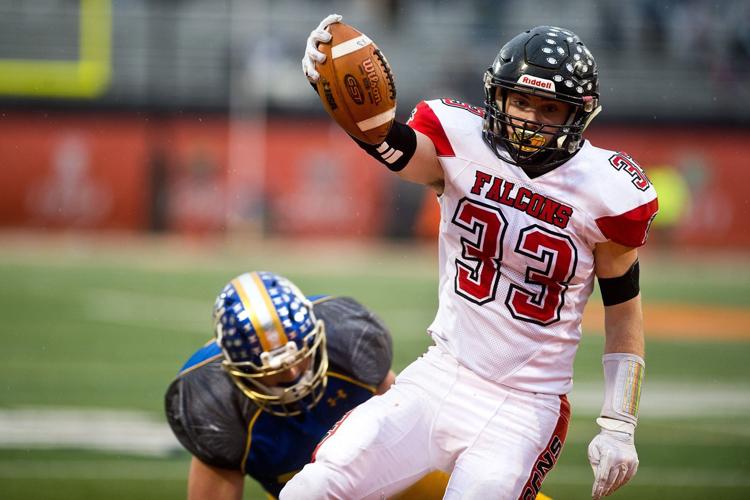 112418-blm-spt-9gcmsfb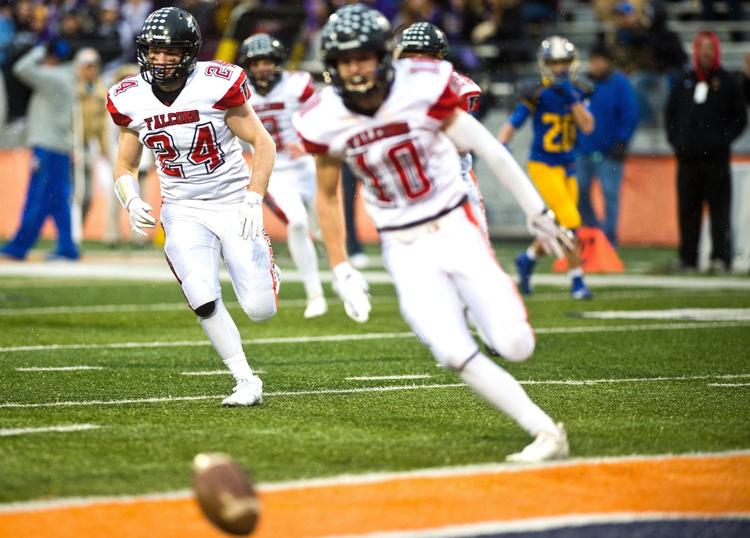 112418-blm-spt-39gcmsfb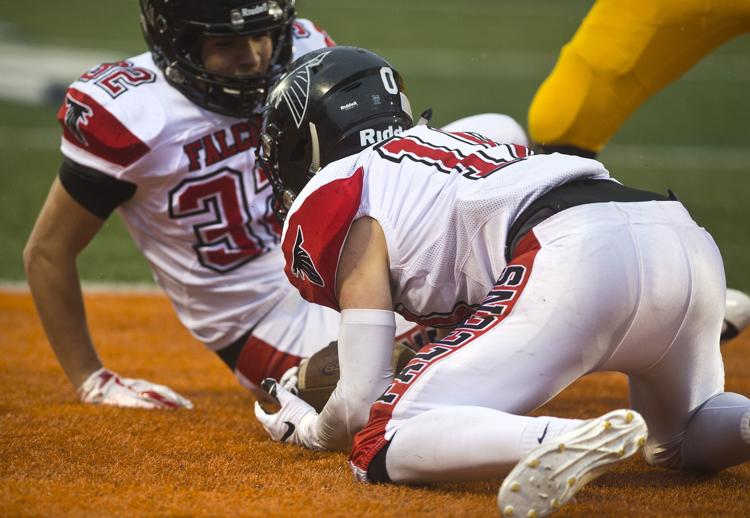 112418-blm-spt-34gcmsfb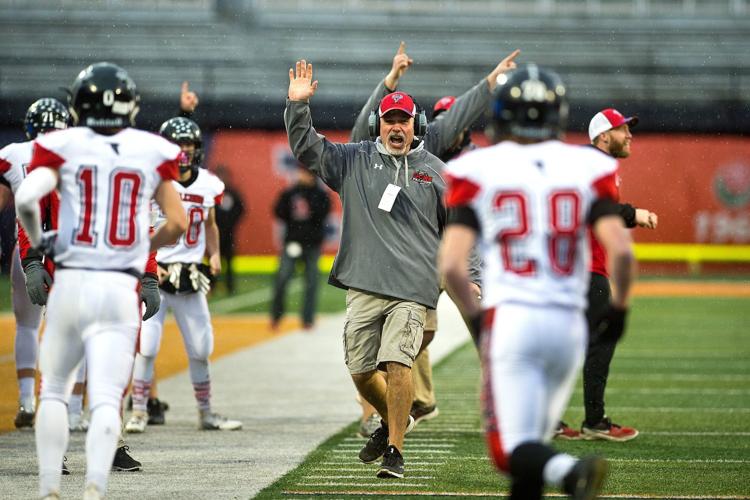 112418-blm-spt-35gcmsfb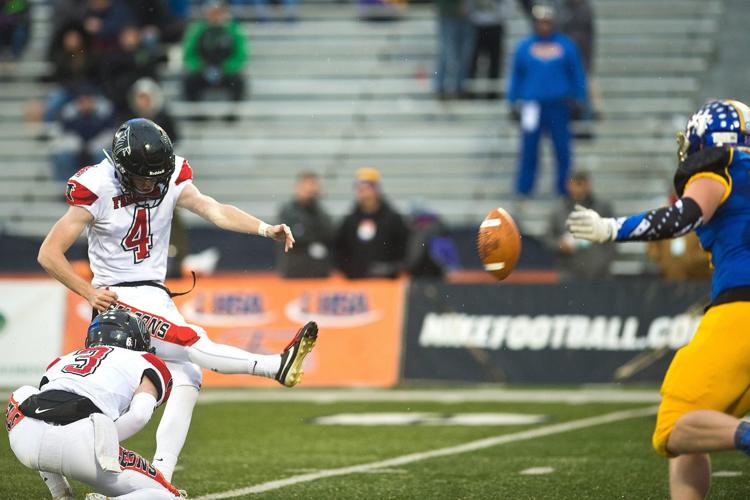 112418-blm-spt-44gcmsfb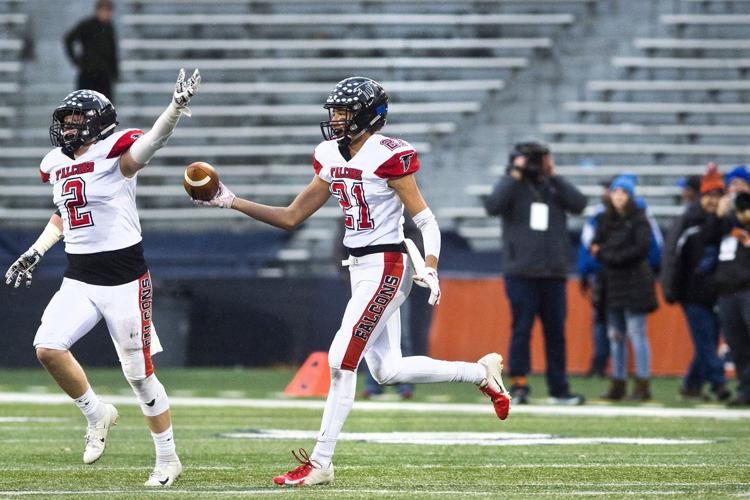 112418-blm-spt-2gcmsfb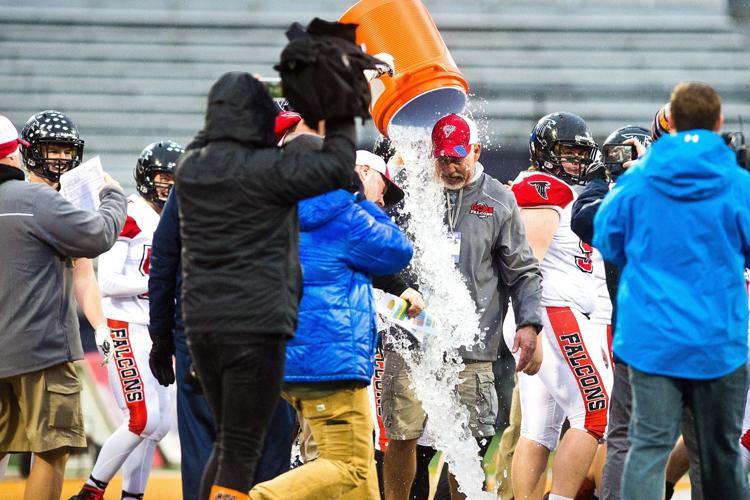 112418-blm-spt-36gcmsfb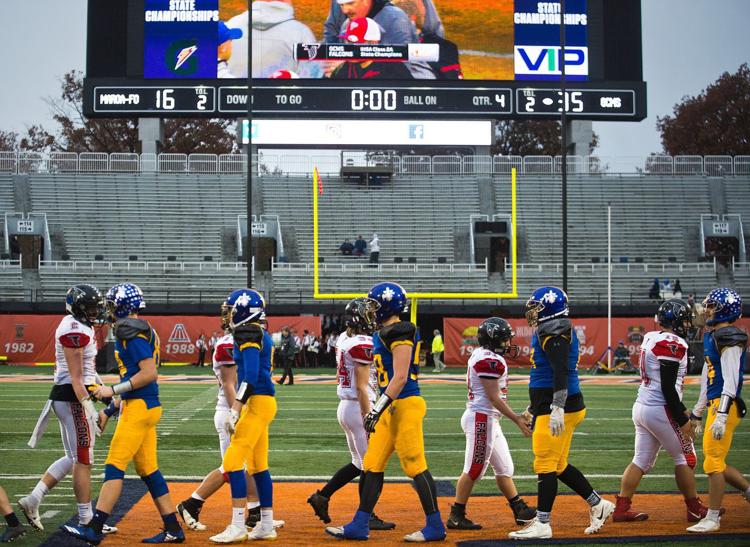 112418-blm-spt-43gcmsfb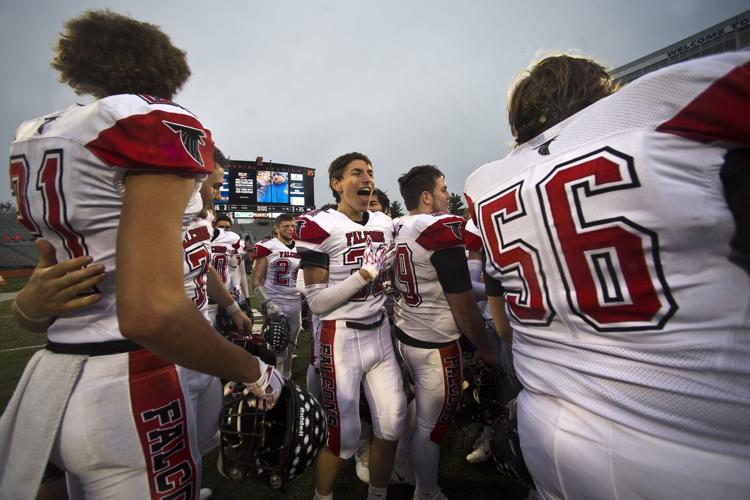 112418-blm-spt-41gcmsfb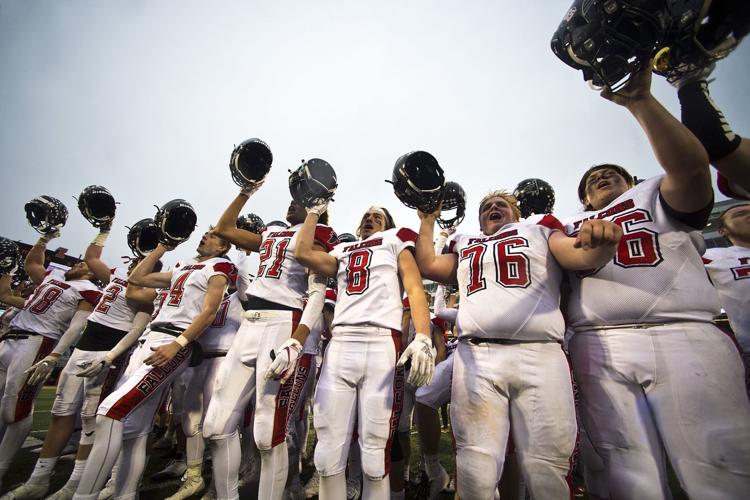 112418-blm-spt-37gcmsfb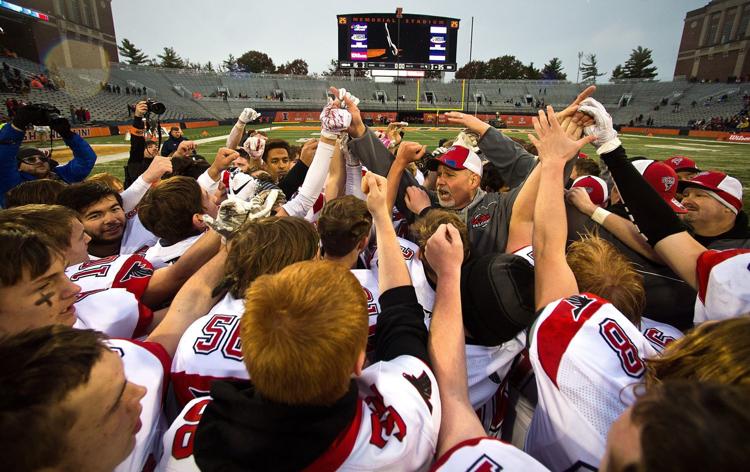 112418-blm-spt-38gcmsfb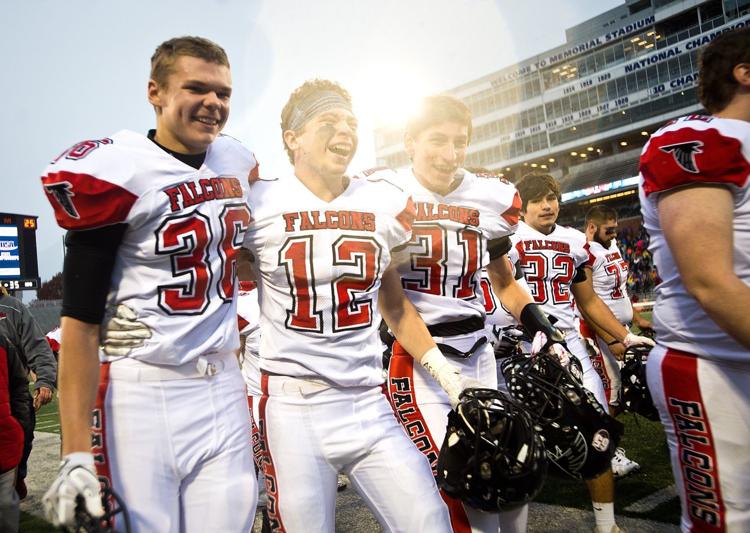 Contact Randy Sharer at (309) 820-3405. Follow him on Twitter: @Pg_sharer
Get in the game with our Prep Sports Newsletter
Sent weekly directly to your inbox!