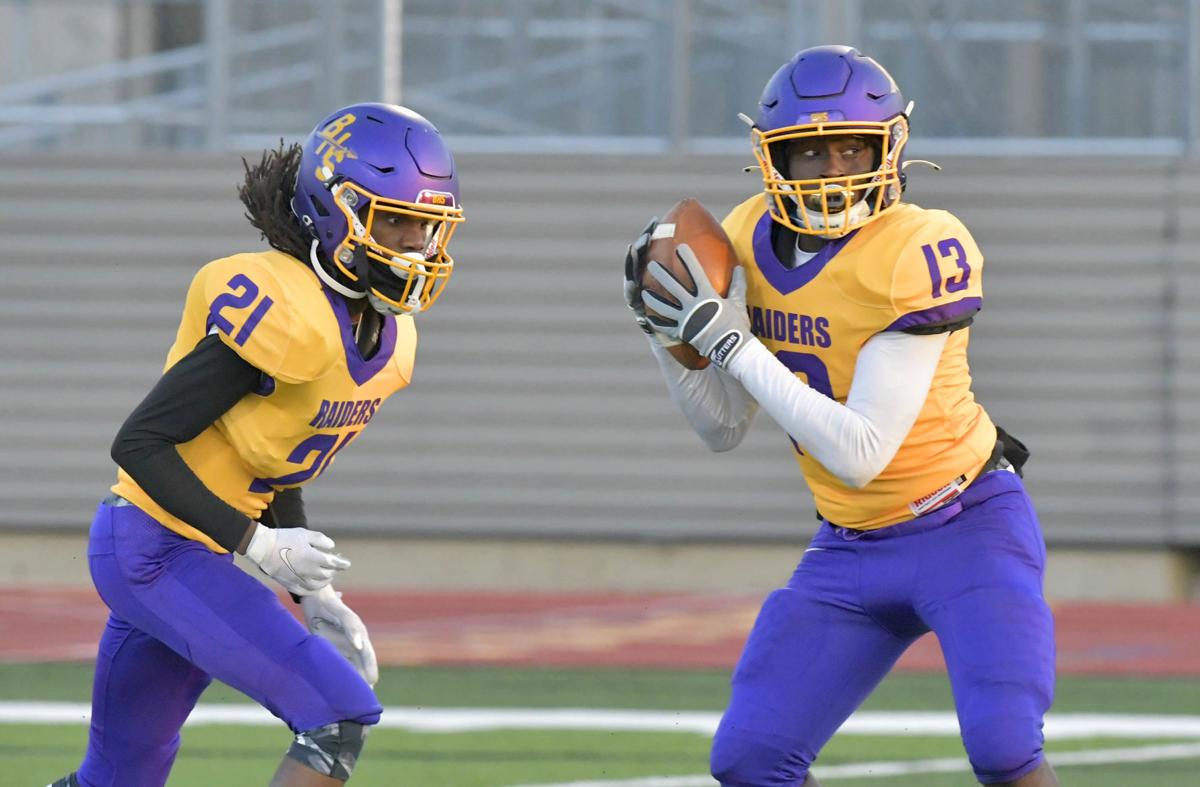 BLOOMINGTON — Bloomington High School athletic director Tony Bauman said Thursday the school's football seasons at all levels have come to a premature end because of positive COVID-19 cases in the program.
BHS' varsity team was supposed to play at Pekin on Friday before finishing the season April 23 with a Big 12 Conference Tournament playoff game.
Bauman said "a known positive case" was discovered earlier this week. The remaining games for the sophomore and freshmen teams also were canceled.
"With our due diligence we did contact tracing and unfortunately the exposure, when we went to quarantine out with the contact tracing, it had a pretty wide-spread effect on all levels of our football program based on playing a sophomore game Monday and practices Tuesday," he said.
Bauman said a couple other student-athletes later tested positive which furthered the contact tracing.
"We got to the point, with the number of players and coaches we were putting into quarantine, there was no just no feasible way to sustain putting a competitive football team at any level back on the field in remaining dates we had on the season," he said.
The players were informed during a Zoom meeting on Wednesday the season was finished.
"I feel bad for all of our players and, most importantly, our seniors," said BHS head football coach Scott Godfrey. "It was really difficult just trying to explain to those kids that their career is over. All the hard work they put in. We went every available day the IHSA (Illinois High School Association) gave us from June through now. We did the 20 workout days in the fall. We did weight training every available chance. Those guys did such a good job.
"We hadn't had it infiltrate the program for so long. I wanted to focus on the positives and how good of a job they did and not focus on this one unfortunate situation."
Ironically, BHS was supposed to face Champaign Centennial in a Big 12 playoff game Friday. But Centennial had to shut down its program because of COVID-19 protocols and the Raiders hurried to schedule a game with Pekin.
"What happened is what you're seeing at a lot of schools. Timing-wise it was unfortunate that it happened late in the season," said Bauman. "We were able to get four weeks in and thought things were progressing pretty nicely."
"I don't want to say our coaches or any of our players let their guard down. We've continued to do the best we could to follow safety precautions and things," said Bauman. "But it's just a matter of time until someone is going to get COVID and it's going to impact your program in a certain way. Timing-wise for us we've tried to prevent, prevent, prevent, and then when it pops up you contact trace and take the steps that mitigations and safety protocols say that you do."
"Those are guys I've had for three years. They were sophomores when I was hired," he said. "They've been program changers as far as leaders and establishing the culture that we want around here. I'm really thankful to those guys for everything they did. (Wednesday) was extremely difficult and it was a difficult way to find out."
Photos: First day of football practice begins for intercity high schools
030421-blm-spt-2firstpractice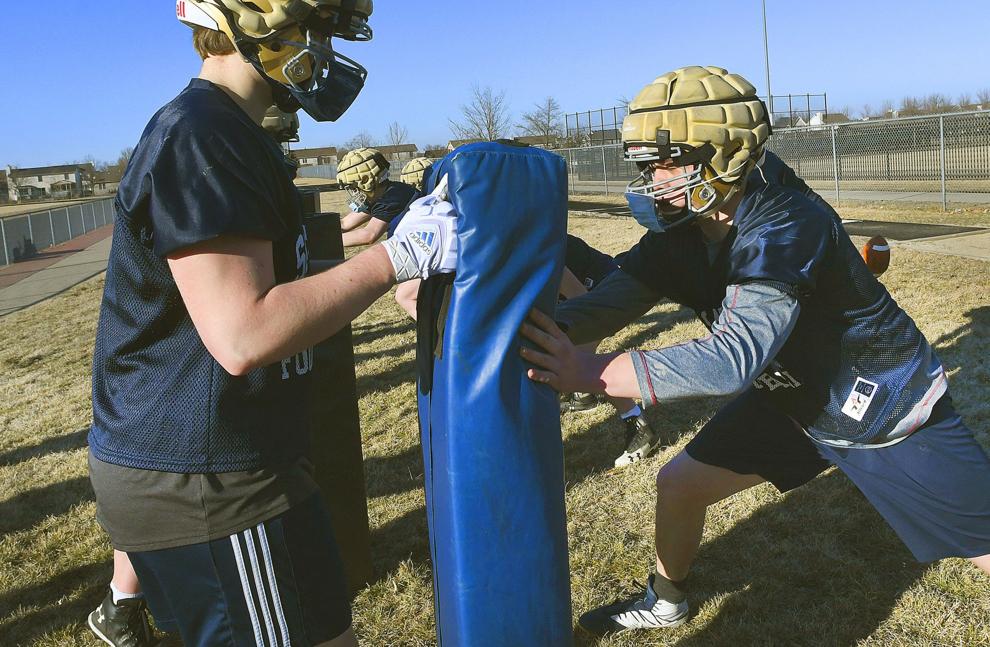 030421-blm-spt-1firstpractice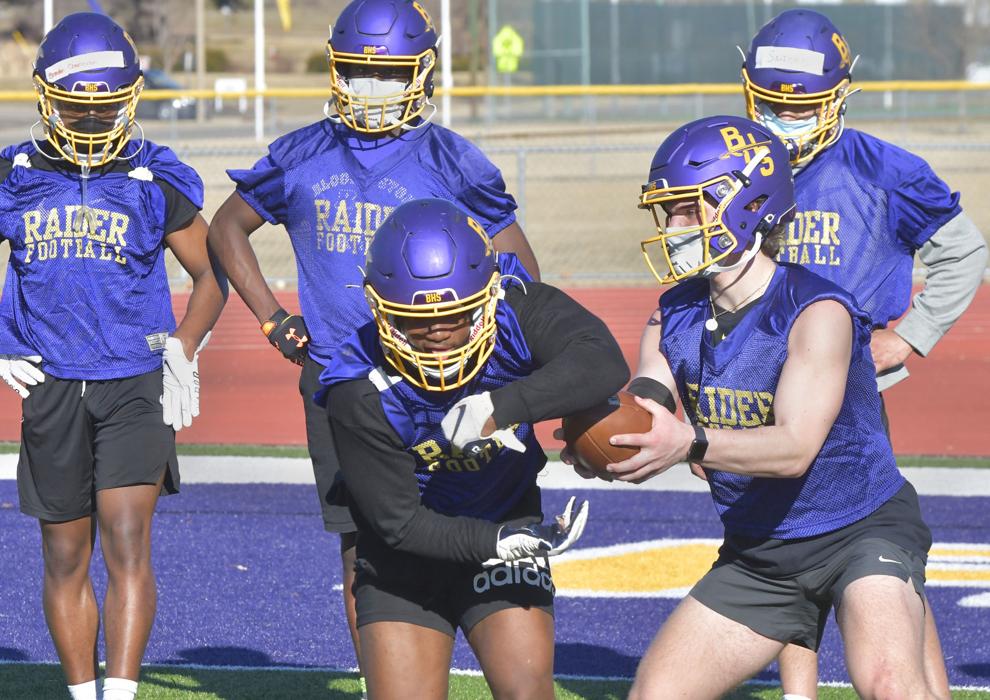 030421-blm-spt-3firstpractice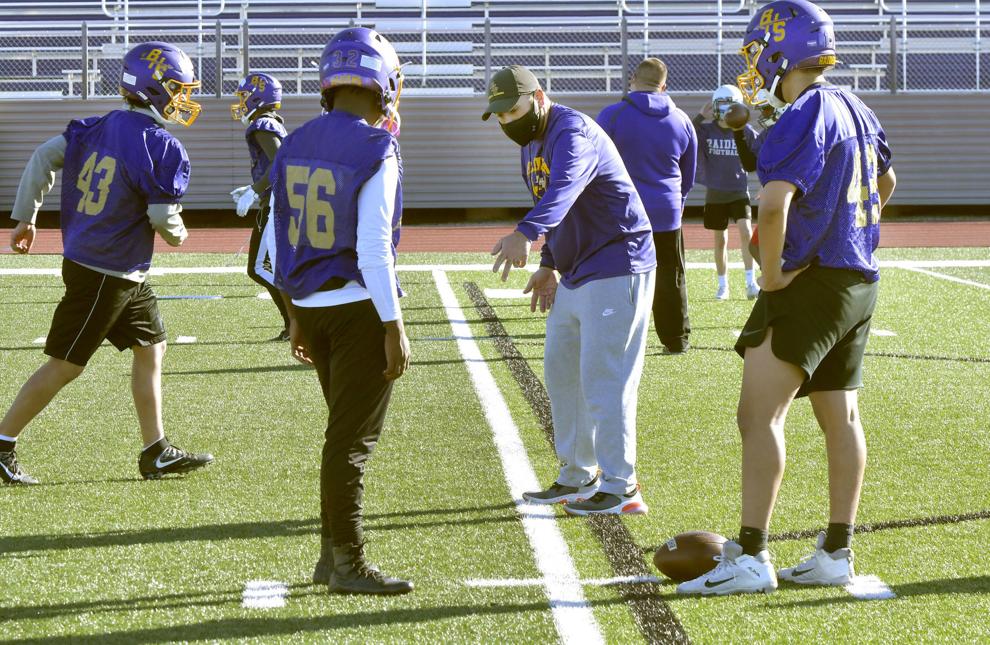 030421-blm-spt-4firstpractice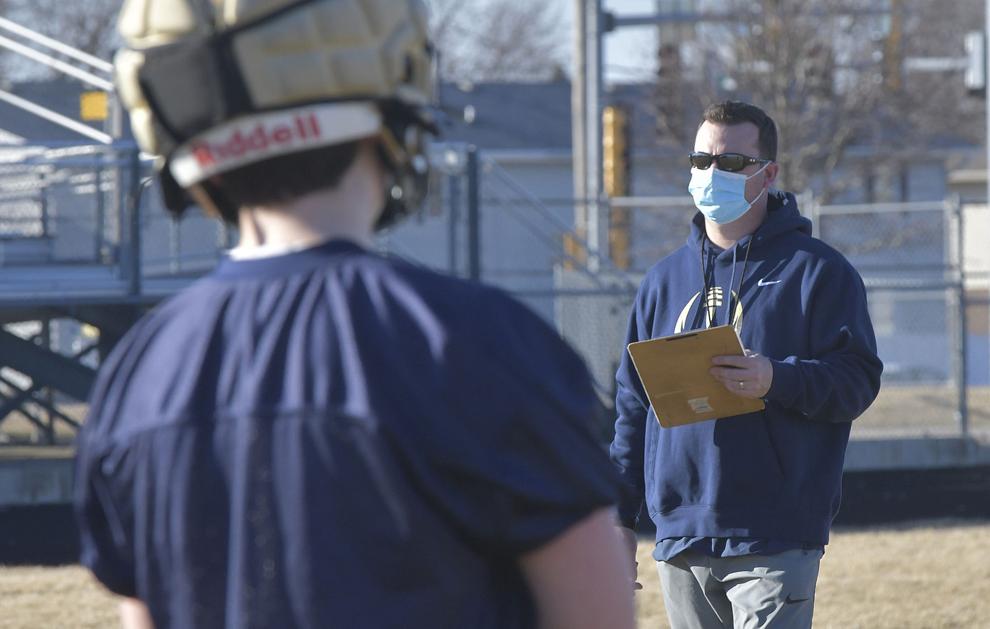 030421-blm-spt-6firstpractice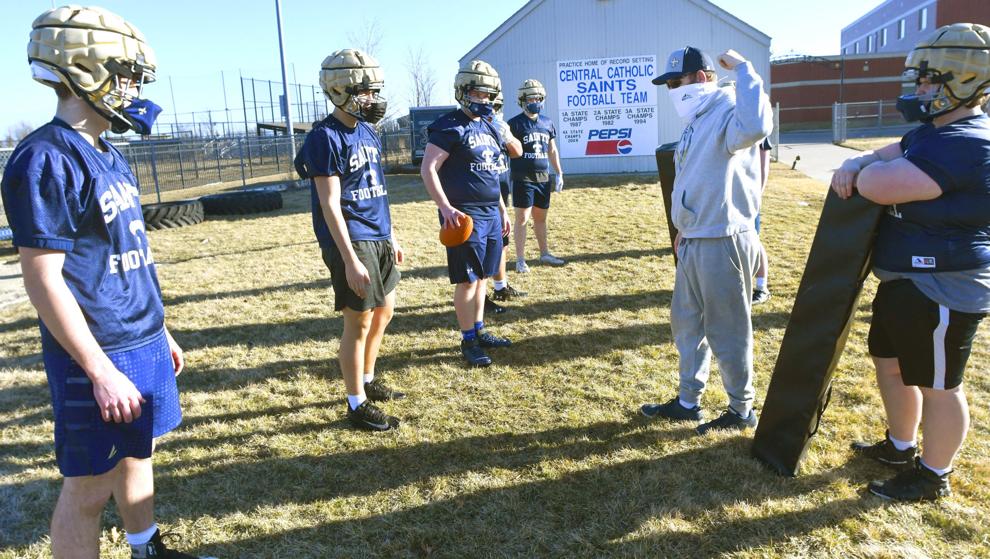 030421-blm-spt-7firstpractice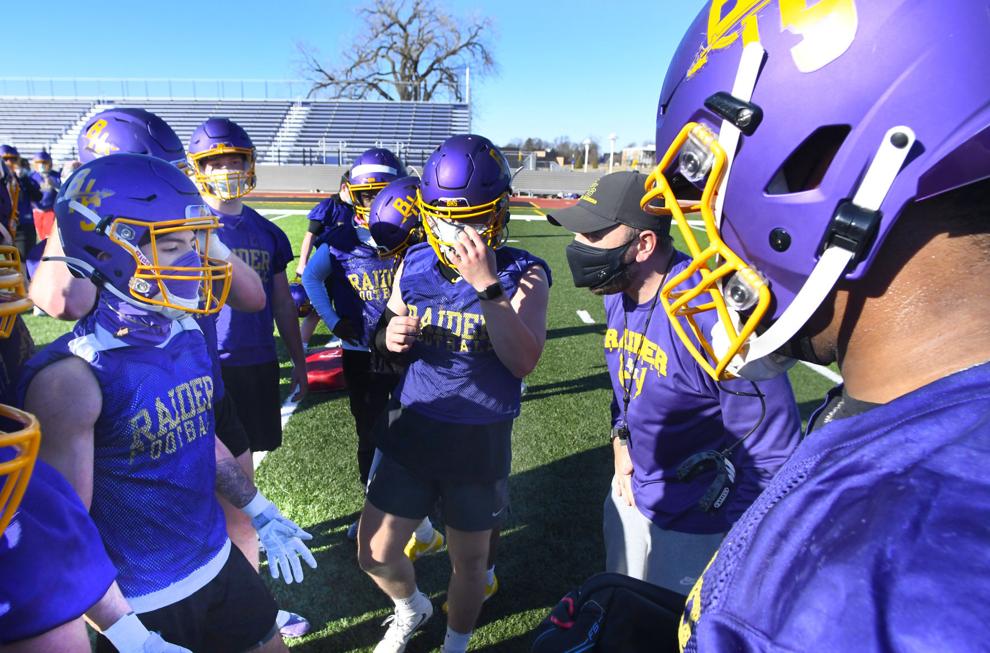 030421-blm-spt-5firstpractice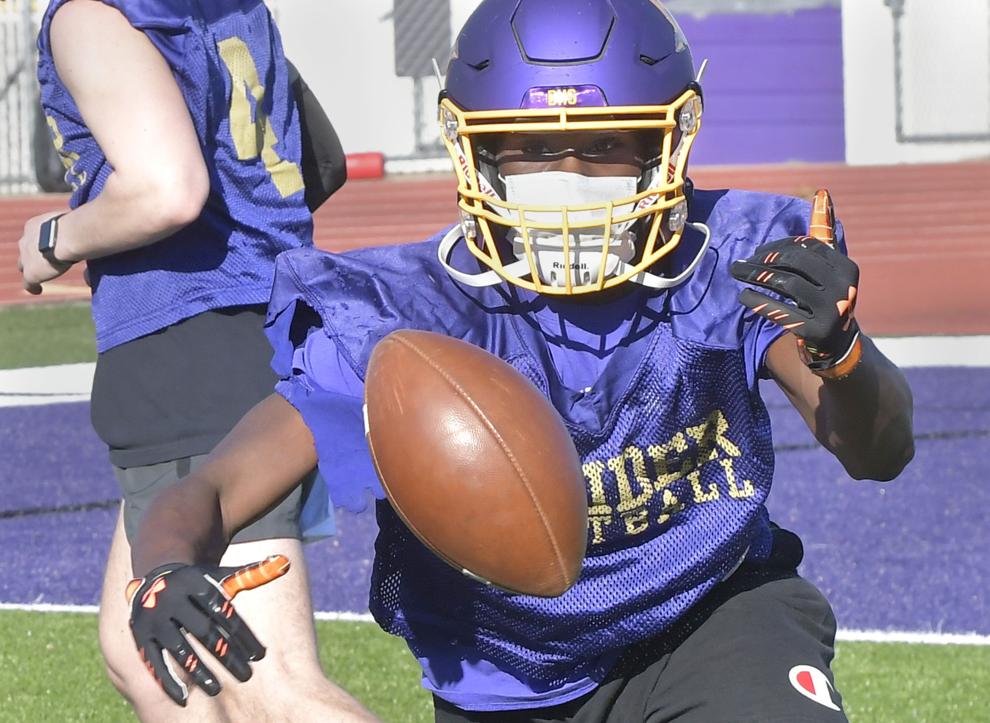 030421-blm-spt-8firstpractice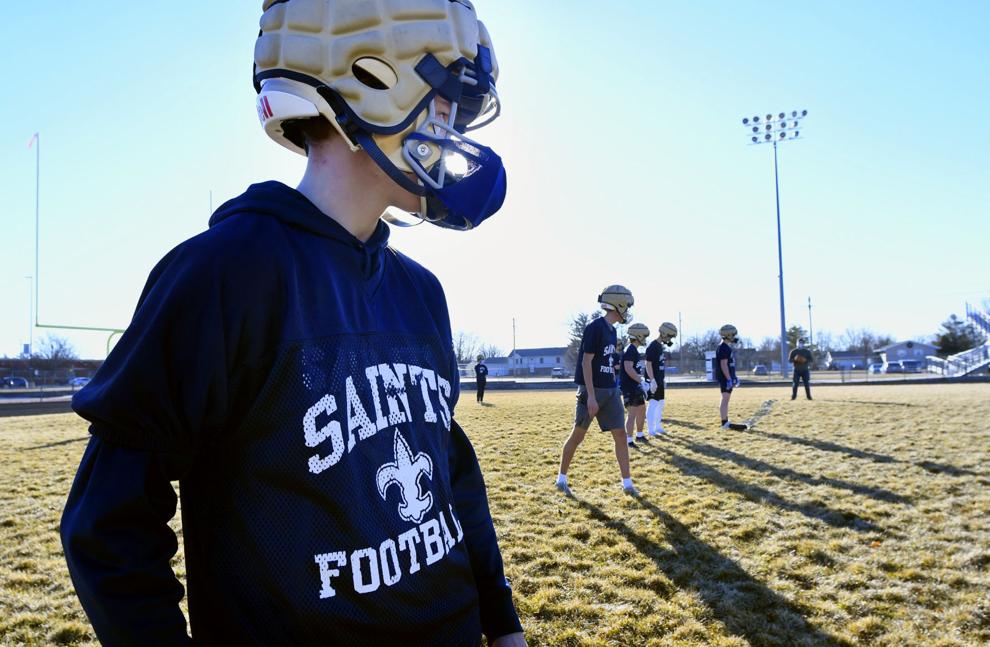 030421-blm-spt-9firstpractice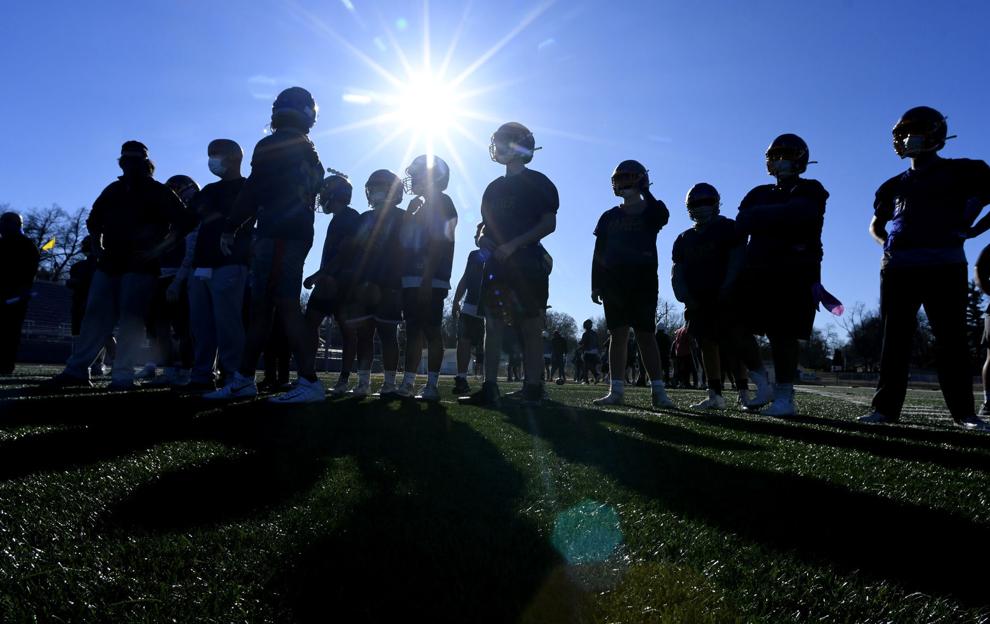 Contact Jim Benson at (309) 820-3404. Follow him on Twitter: @pg_benson