Those with much can gain an appreciation for their good fortune by witnessing the happiness of those with little.
BLOOMINGTON — Anyone needing to boost their level of community pride this week may want to drive past Bloomington High School's Fred Carlton Field.
NORMAL — When Normal Community High School soccer coach Matt Chapman saw he had scorers, he looked for someone to set them up.
Three Pantagraph area stars — University High School's Nathan Clay, Normal Community's Josef Halcomb and Normal West's Jordan Walker — have ea…
Seven Intercity soccer players have been named to the all-Big 12 Conference first team, including four from Class 3A Elite Eight qualifier Nor…
Normal Community's season came to an end after losing to Bradley-Bourbonnais, 3-2, in Class 3A super-sectional action on Tuesday night, Oct. 3…
NORMAL — When Michael Reibling scored his second goal of the match with just over two minutes left in the second overtime Tuesday, Normal Comm…
JACKSONVILLE — Prior to the Class 3A Rock Island Sectional soccer final at Illinois College on Friday, Normal Community High School all-stater…
PEORIA — The Peoria Notre Dame High School soccer team snapped a 1-1 tie with 15 minutes remaining and defeated University High, 3-1, in a sem…
ROCK ISLAND — Michael Reibling served up three assists and a goal to power the Normal Community High School soccer team to a 5-0 victory over …
NORMAL — The Normal Community High School soccer team may have discovered its version of the St. Louis Cardinals' Rally Cat on Friday at the N…
CHAMPAIGN — Without question, the Central Catholic boys soccer team encountered a mighty obstacle Wednesday in the semifinals of the Class 1A …
NORMAL — With his team's defense delivering another unblemished performance, Nick Leming gave Normal Community the only tally it needed Tuesday.
NORMAL — Jeremy Stanton racked up his share of awards as a player at University High School, earning all-state recognition in soccer and baske…
NORMAL — A common refrain following the 0-0 tie between Normal Community High School's soccer team and host Normal West on Thursday was, "I do…
Freshman Amaya Fernandes claimed a singles title while the doubles team of Grace Matheis and Anna Huber also was victorious as the University …
The University High School soccer team broke a 0-0 halftime tie with a pair of goals in the first nine minutes of the second half en route to …
Led by medalist Dallas Koth, University High School's boys golf team rolled to the Central State Eight Conference Tournament championship on T…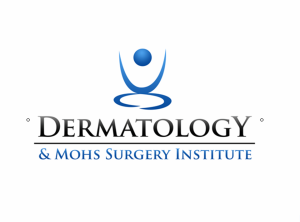 Dermatology & Mohs Surgery Institute
Central Catholicsoccer posts fifthconsecutive win
Normal Community High School's soccer team remained undefeated in Big 12 Conference play with a 3-0 win over Bloomington at Community Fields o…
Melissa Pish clocked 59.12 seconds to win the 100-yard backstroke and break the 2013 Normal West High School record in a home triangular swim …
CHAMPAIGN — Two goals by J.D. Kelley sparked the University High School soccer team to a 4-1 victory over Champaign Centennial on Wednesday.
The Calvary Christian Academy soccer team matched its 2016 win total with a 3-0 victory over Olympia at Stanford on Tuesday.
NORMAL — Normal West High School goalkeeper McCade Brown spent most of Monday afternoon's game at the West soccer field minding the net while …