NORMAL — Scoring, assisting and defending for University High School's soccer team were not the primary goals of triple threat Camden Brown this fall.
"Getting everyone to play together was my main goal," said Brown, whose success as a diplomat and considerable talent were such that the Pantagraph has named him its Area Player of the Year. 
"At the beginning of the year, we had a lot of problems with our team chemistry wise," Brown recalls, "but as the year went on, we got rid of those problems."
The senior midfielder scored in 14 of U High's 25 games even though his role included defensive responsibilities and setting up others to score.
"I would say throughout the course of the year, he was the most consistent for us," said 13th-year coach Jeremy Stanton, who passed the 200-win milestone to reach 205-83-26. "He did a lot of stuff defensively for us. He's going to be missed on our team next year for sure."
A four-year starter, Brown helped U High go 75-25-5 the past four seasons while piling up 34 goals and 13 assists. The highlight of his 17-6-5 freshman year was the Pioneers' state championship.
"It grew me up quick in a way," said Brown of that 2016 campaign. "You learn lessons in the playoffs and you teach them to younger guys and hope they continue the pattern."
At 6-foot-3 and 160 pounds, the speedy Brown provided a big target on set pieces near the goal.
"He's a technical player who has the offensive firepower to score," Stanton said. "He distributes the ball well and gets back defensively. He can win a lot of balls in the center of the field for us.
"He had a great year. His upside for college is good, too. Put another 20 pounds of muscle on him, he can definitely play."
In the past year, Stanton believes Brown made considerable improvement.
"I think the biggest stride he had was offensively," Stanton said. "He was a lot more of a threat to score this year than he had been in previous years."
In the past, Brown dribbled more.
"Now I look to pass and support," he said. "I've gotten a lot bigger so shooting is a lot easier for me."
You have free articles remaining.
Brown relishes being a midfielder.
"It's almost like the quarterback of a soccer team," he said. "You are constantly getting the ball at your feet. You try to get everyone involved."
With Brown drawing defenders, teammates Wyatt Berg and Sam Moore had enough room to score 26 and 18 goals, respectively.
"He really allowed those guys to feed off him through his technical ability … finding them on the field in good spots," said Stanton, who predicts Brown will earn first team all-conference honors.
The Pioneers were steeled for their postseason run by the rugged Central State Eight Conference in which U High tied for fourth at 6-3. They lost to Class 2A sectional finalist Springfield and beat 2A sectional finalist Chatham Glenwood.
Brown applauds how Stanton shaped the Pioneers.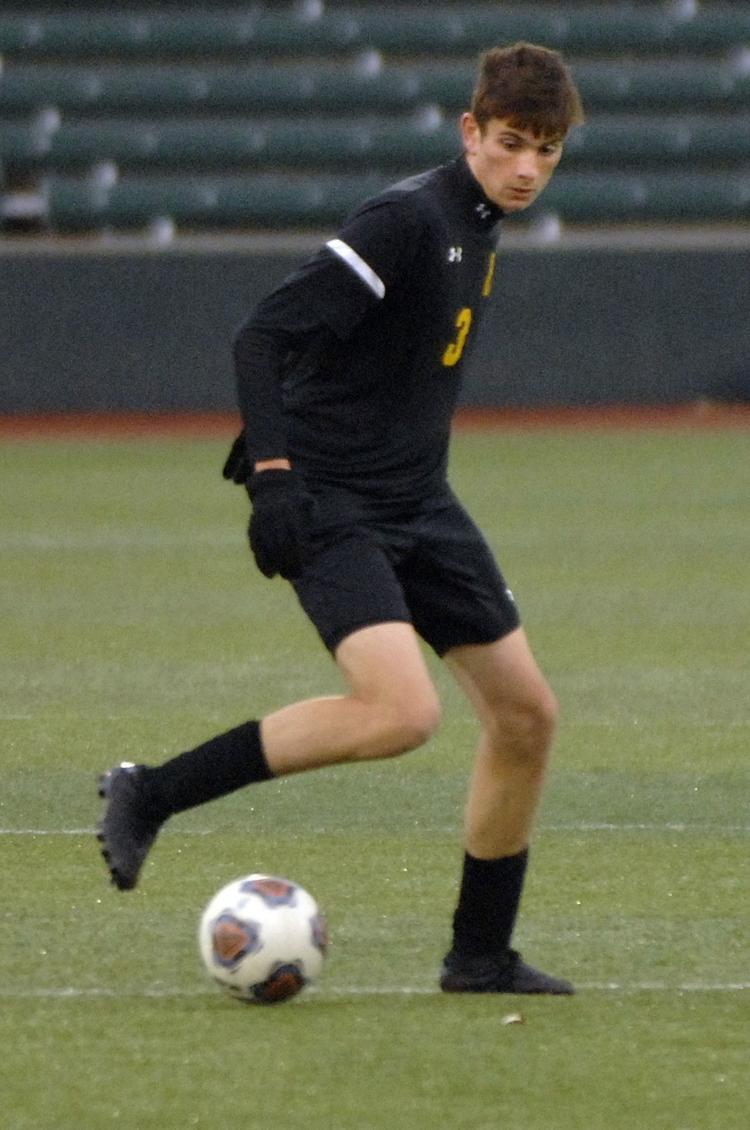 "I've had coaches in the past, they were either really strict or they don't go hard on you at all," Brown said. "He's like a perfect blend of the two. Everyone has a lot of respect for him because of his accomplishments. Everyone knows he was a really good player back in his day. He knows the game. He's always calm."
Stanton has no doubt Brown could have scored more than 30 goals if he'd been at forward and U High hadn't pulled its starters in lopsided games.
"That was the spot that we needed him for this particular team," Stanton said. "He scores and is a threat in big games. It's one thing to score against the lower level teams, but he brings it against the good teams."
Part of an athletic family, his father, Jim, was on Bloomington's 1992 state championship tennis team.
"He's a very good teammate; a great kid," added Stanton. "He's quiet, but shows leadership in other ways as far as his competitiveness on the field."
In the offseason, Brown played for Morton Premier. He's still wading through college possibilities, but he knows he wants to major in business.
"High school soccer is a different atmosphere," said Brown, who recently spoke with a friend playing college soccer. "He said, 'There's nothing like playing high school soccer.' I'm really going to miss it. Playing with all of your friends that you've known your entire life is truly something special."