BLOOMINGTON — Early season losses to Dunlap and Mahomet-Seymour might not have been the worst thing for University High School's girls soccer team.
"We're getting better every game. I can definitely tell," said U High sophomore forward Charlise Carr. "With the practices we do every day, we're a close team and overall progressing."
That was on full display Monday at White Oak Park. The Pioneers never gave Central Catholic a quality opportunity and Carr scored twice in a 6-0 victory.
U High improved to 5-2 with its fourth straight win in which the Pioneers have outscored the opposition, 28-0.
"We've got a couple injuries, so we weren't playing full force," said U High head coach Hayley Sefton. "Our passing is looking better every game. I don't really care who is out there as long as it's getting better. Passing, controlling the game and possession, we've been working on that since the first day. That part is definitely getting better."
U High kept the pressure on Central Catholic (3-2) and its freshman goalie, Keastin Hadley, the entire match. 
Hadley made 15 saves, including a couple early that kept the match scoreless. But at the 22:12 mark of the first half, U High's Marisa Lopez beat Hadley low in the left corner.
Goals by Adriana Crabtree and Carr later in the first half put the Pioneers ahead, 3-0, at the intermission.
"Any time we're getting seven or eight consecutive passes in a row and then getting off a good shot, I'll take that any day. That's good stuff," said Sefton.
With ominous clouds overhead and a slight drizzle, U High didn't seem to notice and kept attacking in the second half. 
Alison Heller, Carr and Jasmine Milikovich-Ideran added goals for the Pioneers.
U High opened the season with a 1-0 victory against Champaign Central before falling to Dunlap (4-2) and Mahomet-Seymour (2-1).
"Compared to our first game, we've gotten better every game. We played some really good teams at the beginning," said Sefton. "We didn't come out on the other side of it, but we learned a lot from those games. We've been watching game film and seeing what we want to accomplish."
Carr believes the Pioneers are starting to get familiar with each other. 
"We lost 11 seniors so we had to build up from that," she said. "We had new freshmen and didn't have a season last year (because of the pandemic). This is technically my first season."
Central Catholic coach Reza Ghasemi felt U High didn't give the Saints much of a chance.
"My idea is if you can control the midfield the game is yours. Kudos to U High. They totally controlled the midfield and they totally controlled the game," he said. "We had a few counter attacks, but didn't have much to offer as a team."
Ghasemi lauded the play of Hadley.
"As a freshman that never played goalie before (this season), she did well. She really stepped up," he said. "She's training and really working hard. If we didn't have her, the score would have been a lot more."
The loss will give the Saints a better idea where they need to improve going forward, according to Ghasemi.
"The team is really inexperienced. We have to do a better job of first touch and a better job of controlling the ball," he said. "That's our failure from all over. They beat us to the ball, controlled the ball and passed and finished well."
---
Photos: U High and Central Catholic soccer tangle at White Oak Park
050421-blm-spt-4uhighcchs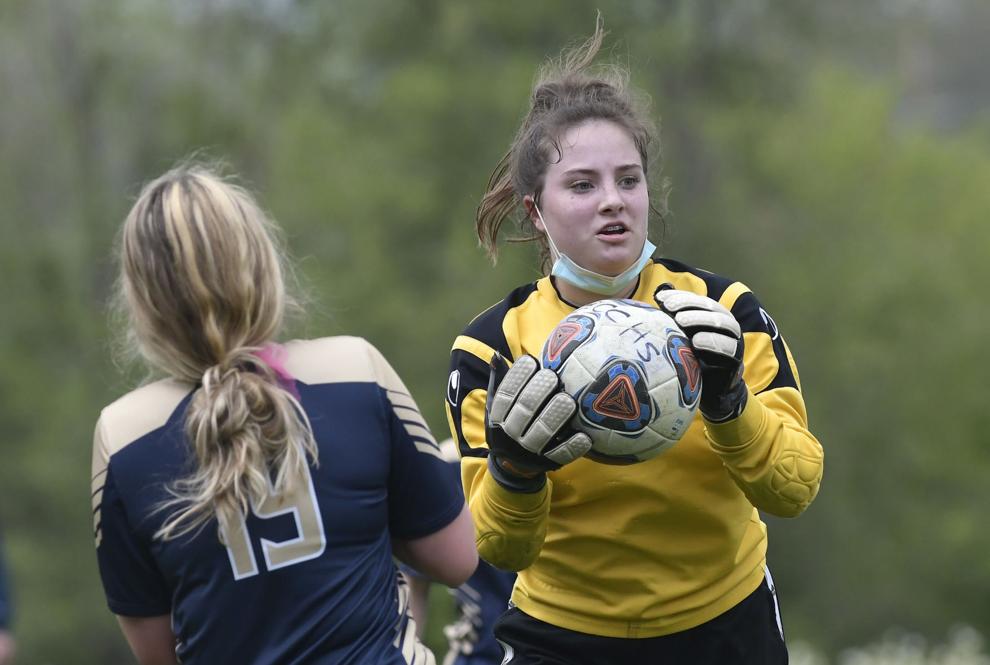 050421-blm-spt-1uhighcchs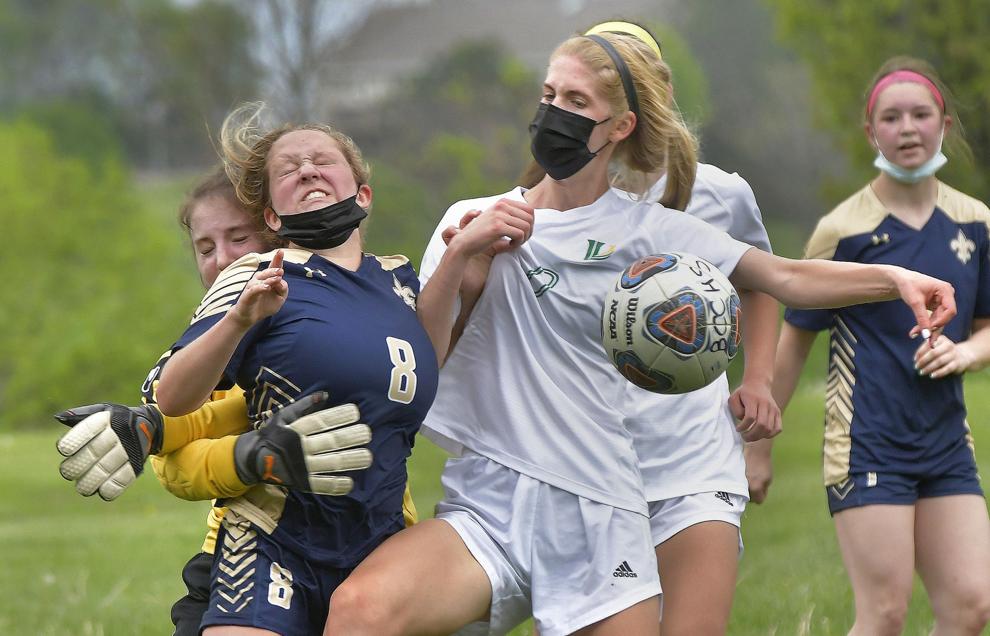 050421-blm-spt-2uhighcchs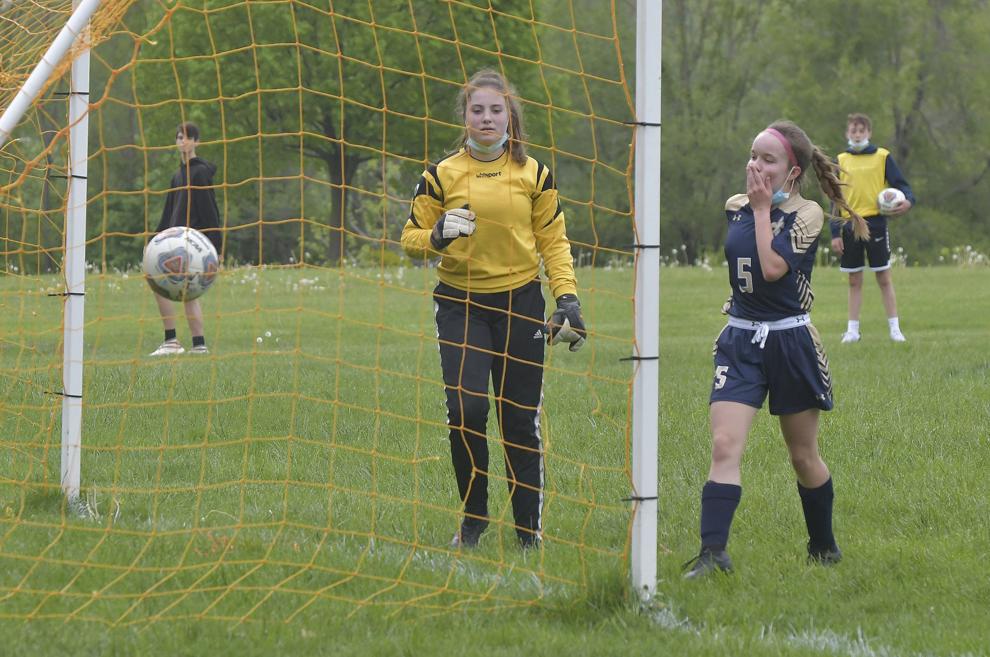 050421-blm-spt-3uhighcchs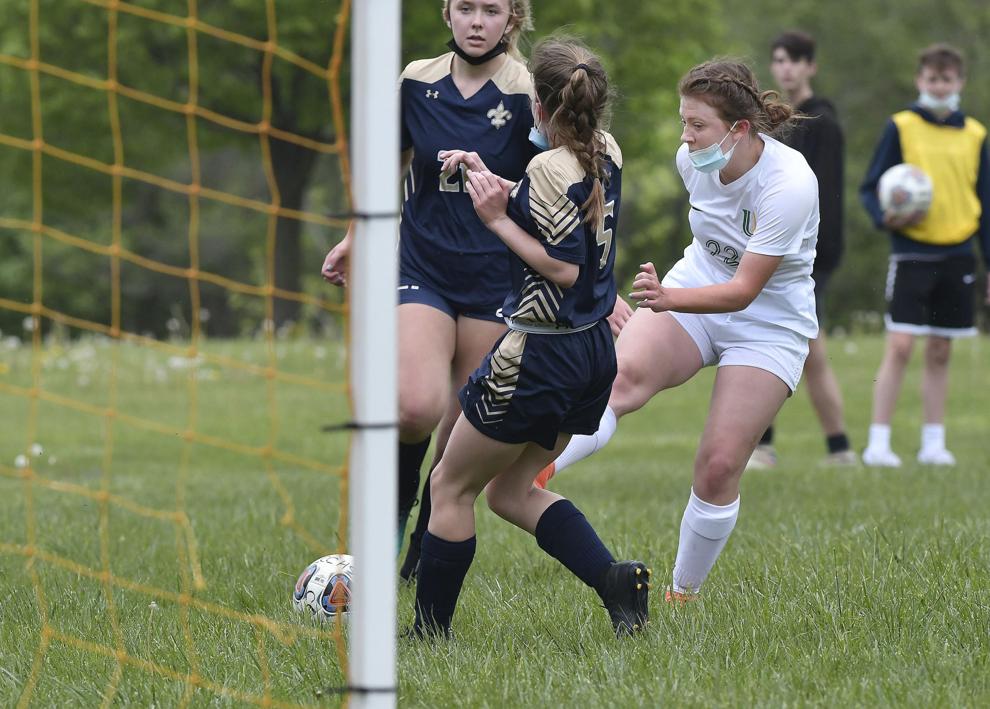 050421-blm-spt-5uhighcchs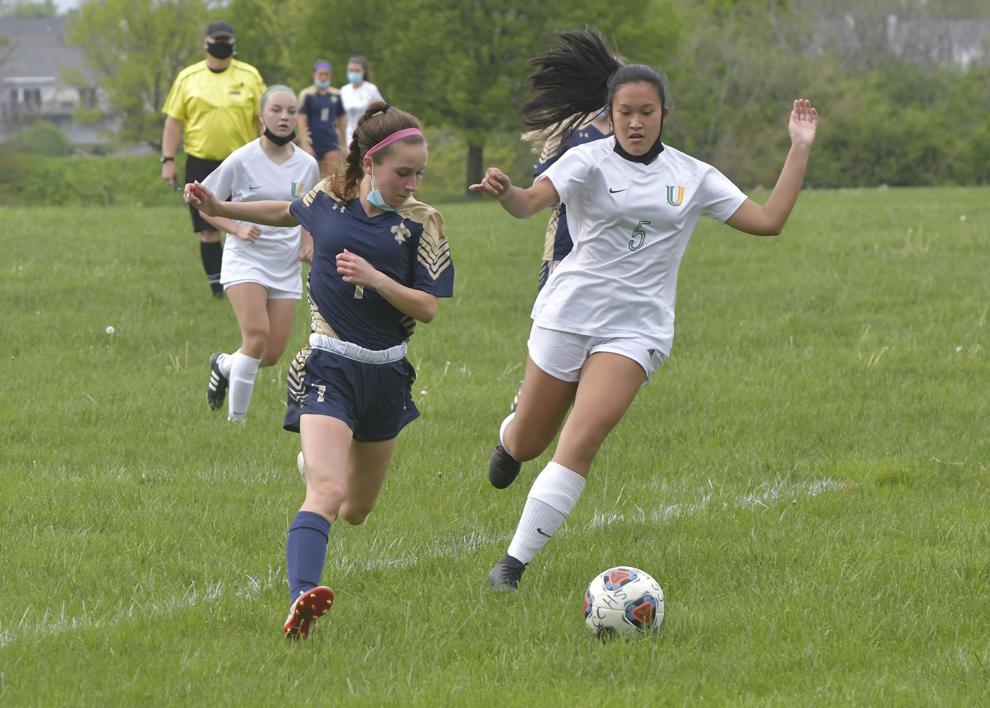 050421-blm-spt-6uhighcchs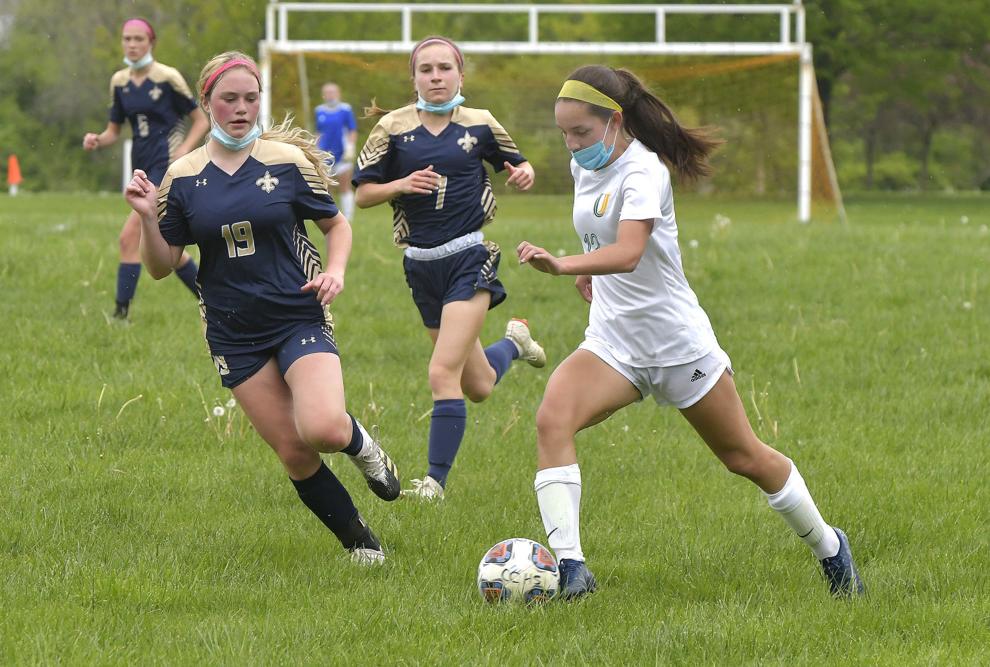 050421-blm-spt-7uhighcchs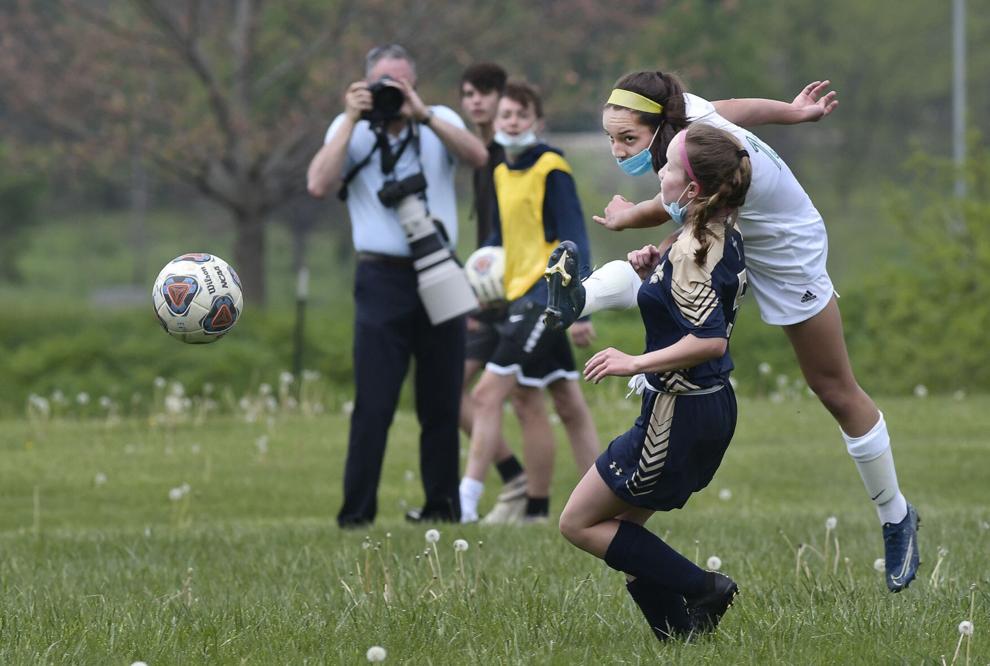 050421-blm-spt-8uhighcchs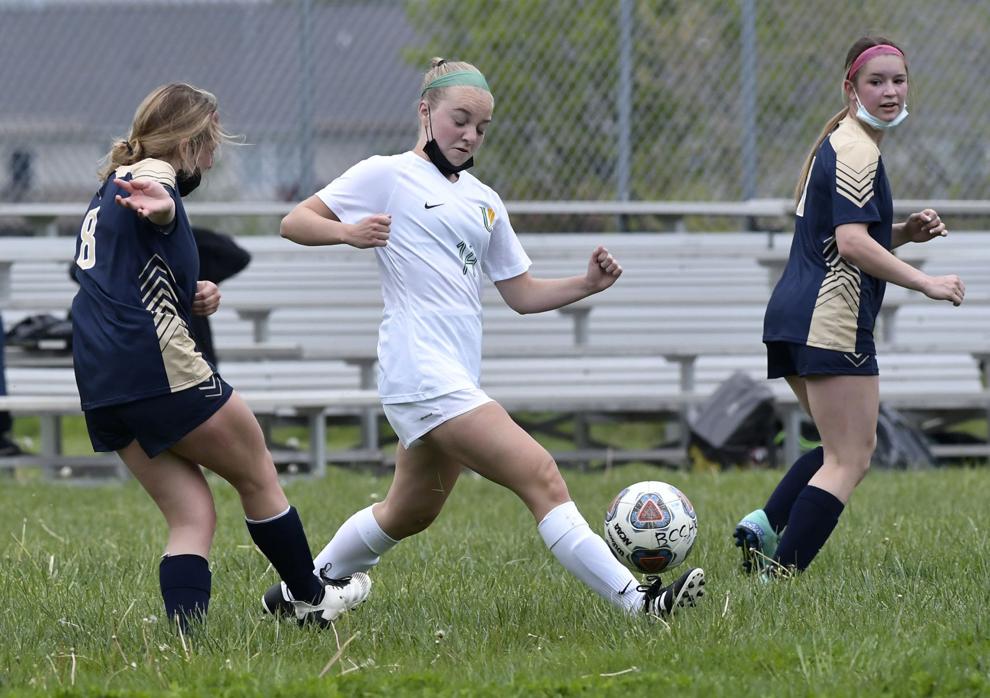 050421-blm-spt-9uhighcchs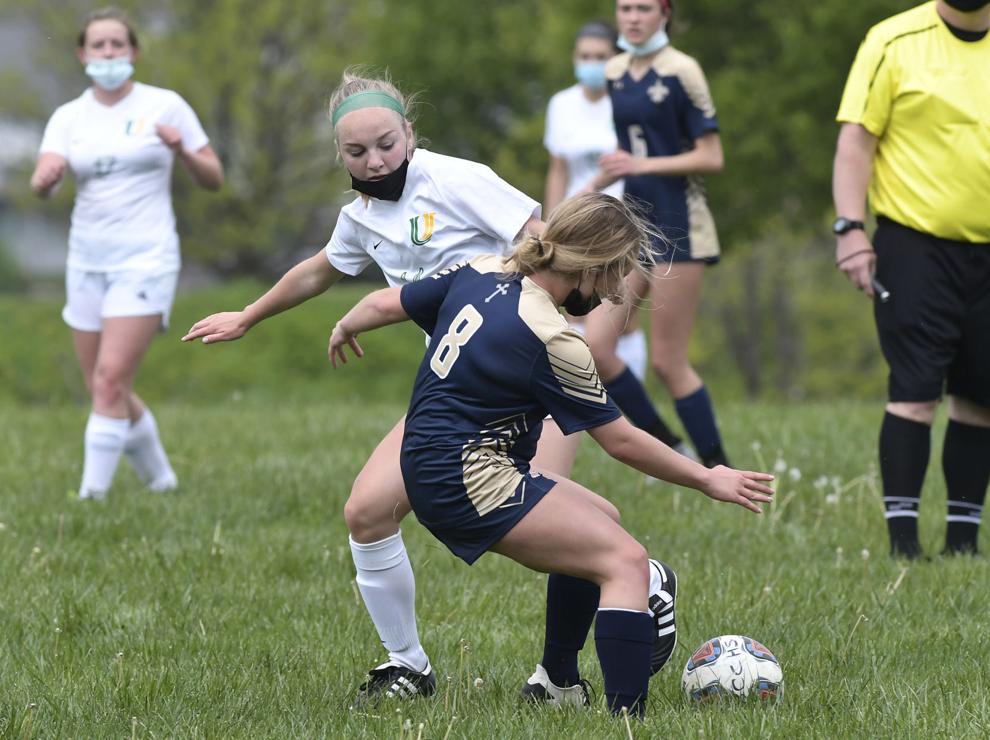 Contact Jim Benson at (309) 820-3404. Follow him on Twitter: @pg_benson