NORMAL — Coaching advice is effective only if accepted and implemented. When Jeff Schade called for time to chat with Kayla Stenger in the sixth inning Tuesday, the Central Catholic High School softball coach was hoping for both.
Stepping to the plate 0 for 3 with groundouts to shortstop the past two at bats, Stenger heeded Schade's words and blasted a grand slam over the center field fence. It gave the Saints a 6-1 lead that held up for a 6-3 nonconference victory over Normal Community.
"She was a little bit in front," Schade said of the groundouts. "I said, 'You know what, wait on the ball, force yourself to hit to right-center.' She's a pretty good hitter. She adjusts very well."
Stenger's sixth homer of the season came after a bases-loaded infield hit by Harley Schade snapped a 1-1 tie. Stenger, a senior catcher, said the message she received from Jeff Schade and the other Saints coaches was essentially, "Focus on what I do best."
"They said, 'Have faith in yourself, don't be hard on yourself, don't take the last two at bats into this one,'" said Stenger, a St. Ambrose recruit. "That's exactly what I did … it's what I try to do usually."
The home run provided some breathing room for senior pitcher Bailey Coffman, who finished out a six-hitter despite allowing a two-run homer to Cadan Brinkman in the bottom of the sixth.
The Millikin-bound Coffman (4-4) struck out six and walked three while giving up two earned runs.
"Bailey is a confident pitcher," Jeff Schade said. "I kept telling her, 'You're our No. 1 and you need to go out there and pitch like you can.' She did.
"She gave up the two-run home run and you could kind of see it in her eyes that she wasn't going to give up any more."
Coffman stranded two runners in the sixth with a strikeout and set NCHS (3-4) down in order in the seventh. She also had two of the nine hits by Central (8-6) against Iron sophomore Allison Kern (1-1).
Central took a 1-0 lead in the third on Coffman's RBI single. NCHS tied it in the fourth when Brinkman singled, was sacrificed to second and scored with two outs when Josi Grove's deep fly ball went off the center fielder's glove.
The Saints loaded the bases in the sixth when Diane Tomczak was hit by a pitch for the second time in the game, Kylie Gibbs walked and, with two outs, Charlie Sartoris was walked intentionally.
Harley Schade then hit a grounder to deep short and beat the throw to first, making it 2-1 before Stenger's blast on a 0-1 pitch.
"She flattened out a rise ball," NCHS coach Jeff Cole said. "We were living on the edge (getting Stenger the first three at bats).
"I thought Allison pitched well. She had struggled in her last outing and she came back and did a pretty good job today. But that's a good softball team. They're going to be a tough out in 2A."
Kern, who has battled a foot injury, struck out three and walked five while going the distance. Brinkman, a freshman, had two hits and scored twice.
Harley Schade joined Coffman with two hits for the Saints, who had stranded six runners prior to their five-run sixth.
"We had three or four innings where we had runners in scoring position and had a couple of balls hit hard at people," Jeff Schade said. "We needed one to fall in for us. That (Stenger's homer) broke it open and it makes it easier on your defense, easier on your pitcher."
Photos: Normal Community, Central Catholic softball clash
040319-blm-spt-13nchscc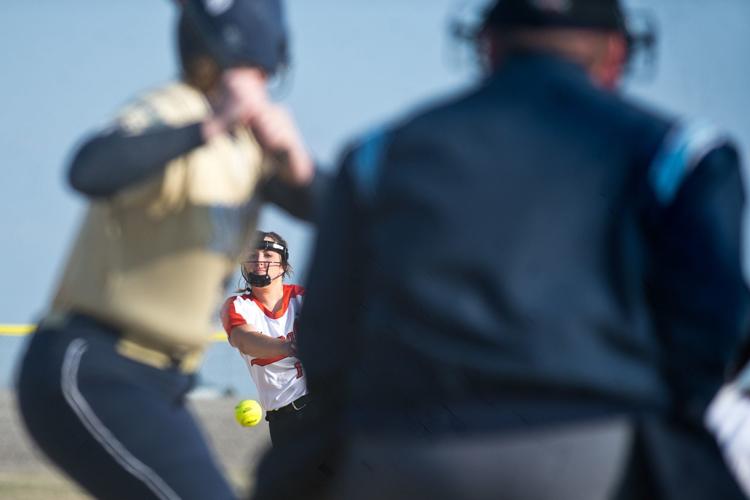 040319-blm-spt-6nchscc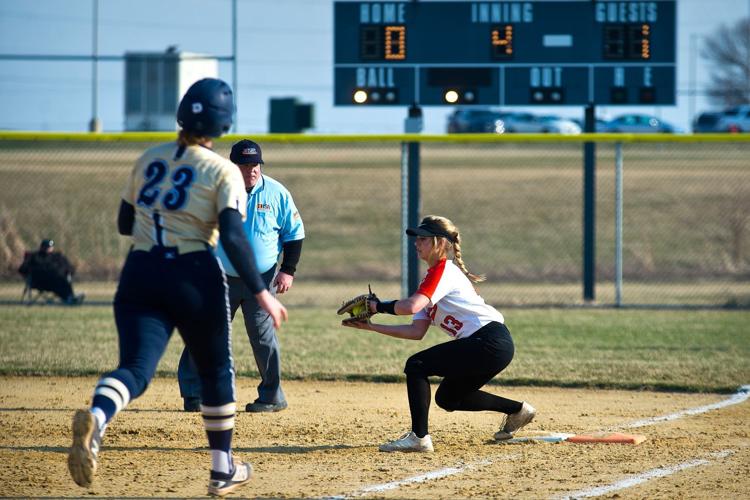 040319-blm-spt-7nchscc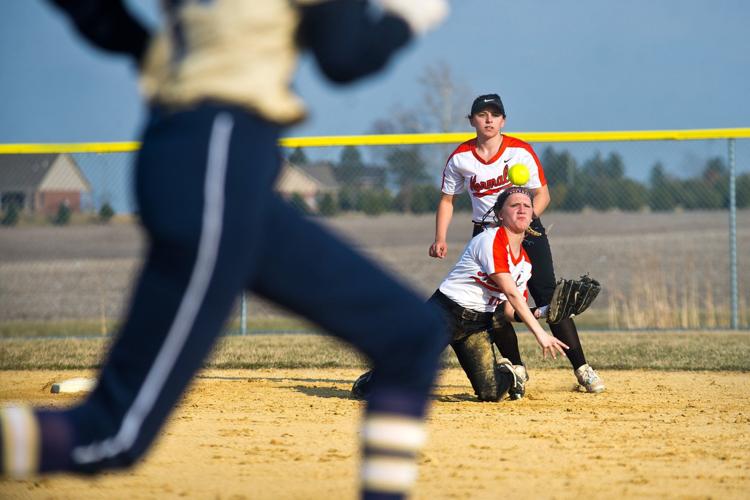 040319-blm-spt-1nchscc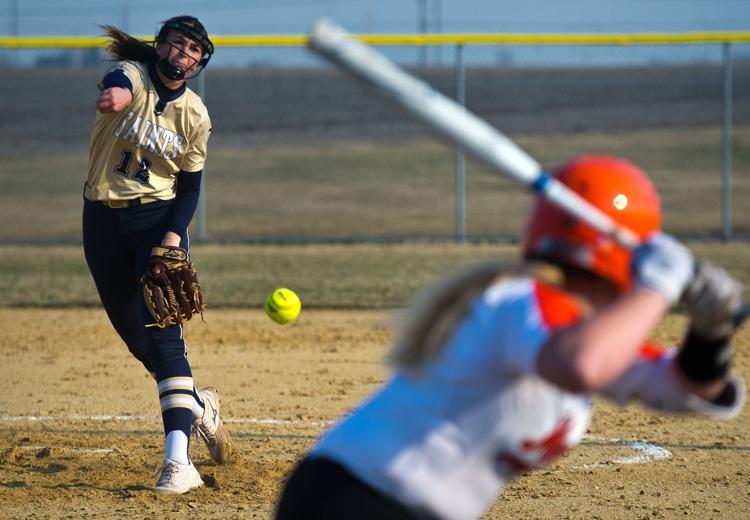 040319-blm-spt-14nchscc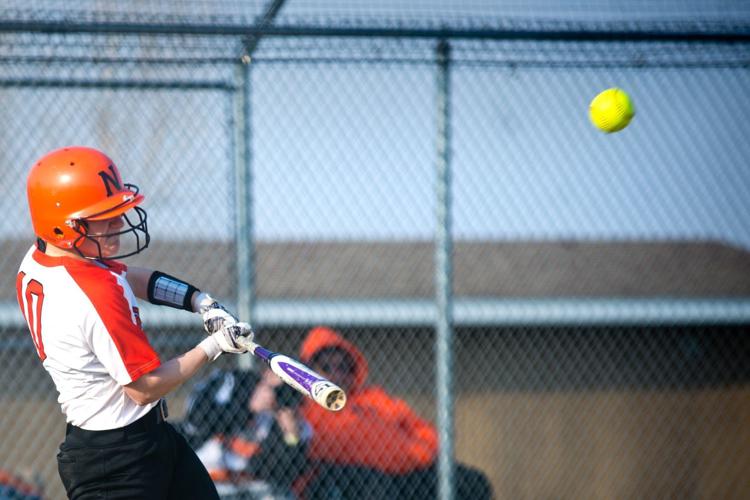 040319-blm-spt-4nchscc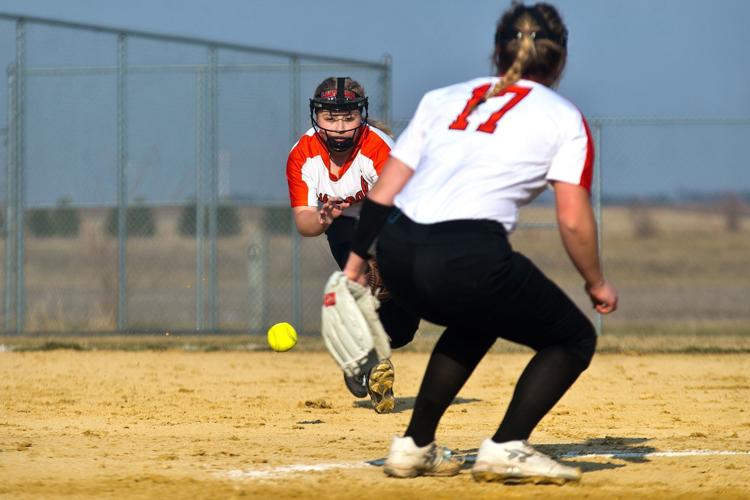 040319-blm-spt-8nchscc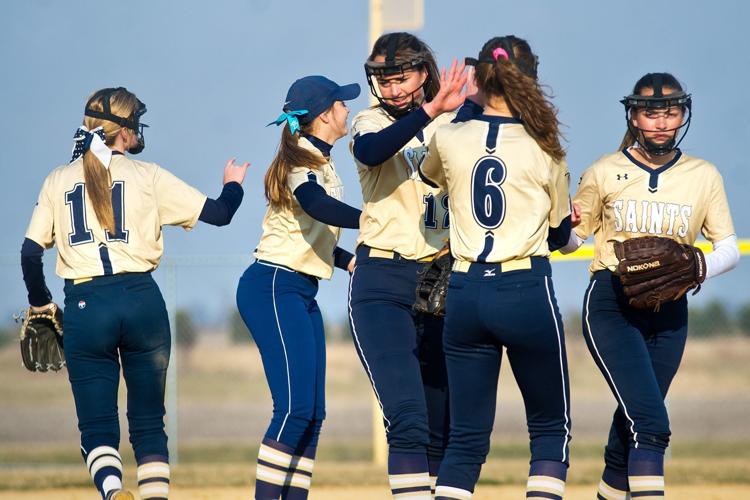 040319-blm-spt-5nchscc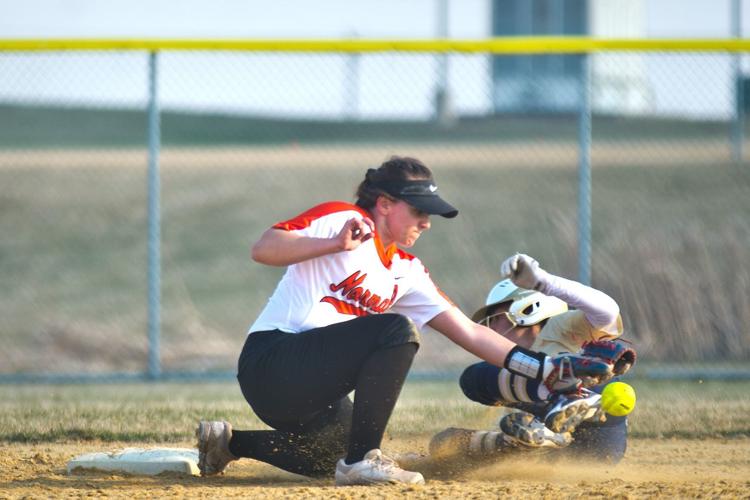 040319-blm-spt-9nchscc
040319-blm-spt-15nchscc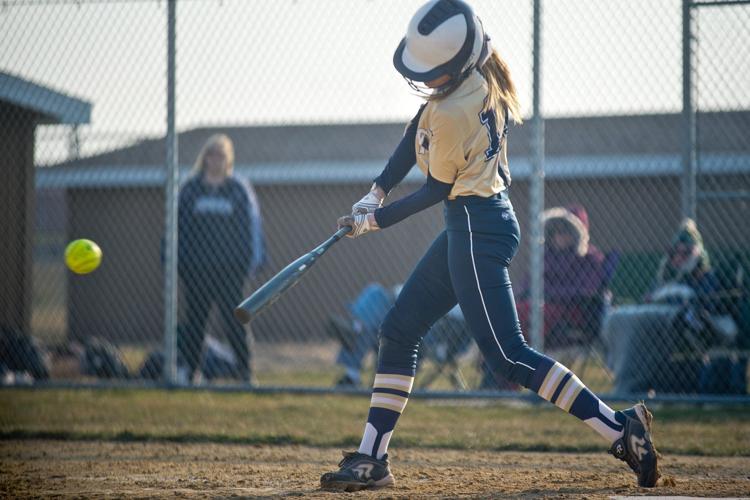 040319-blm-spt-3nchscc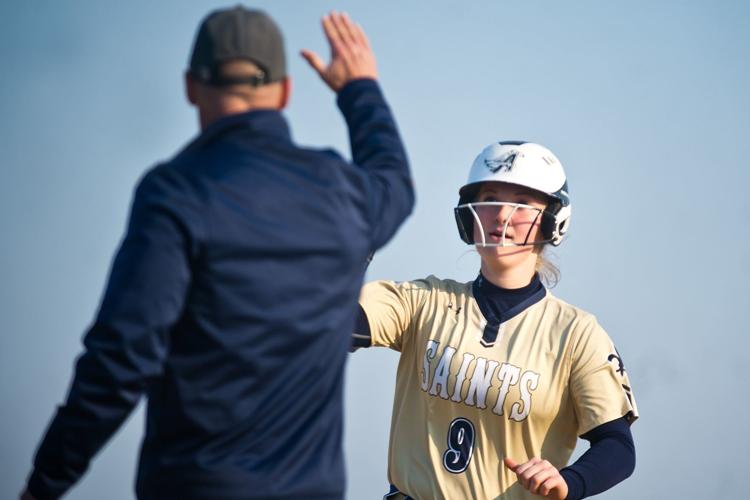 040319-blm-spt-10nchscc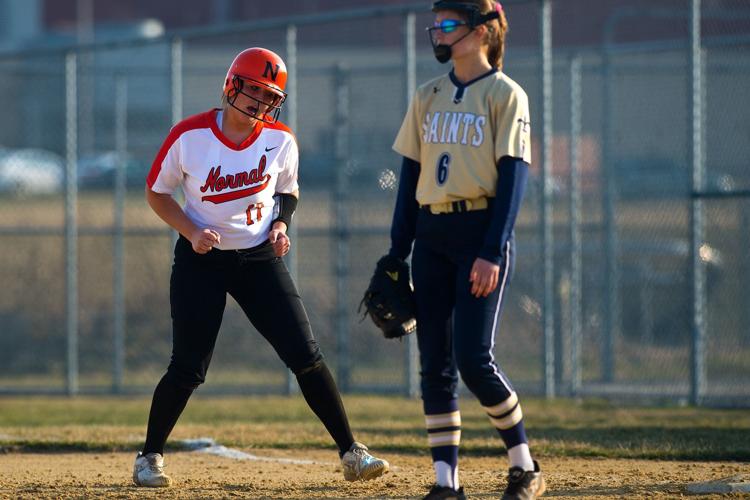 040319-blm-spt-2nchscc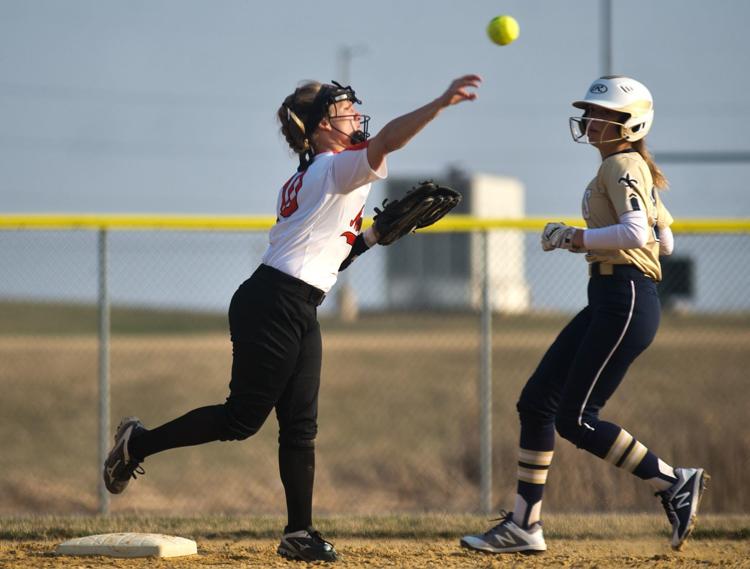 040319-blm-spt-11nchscc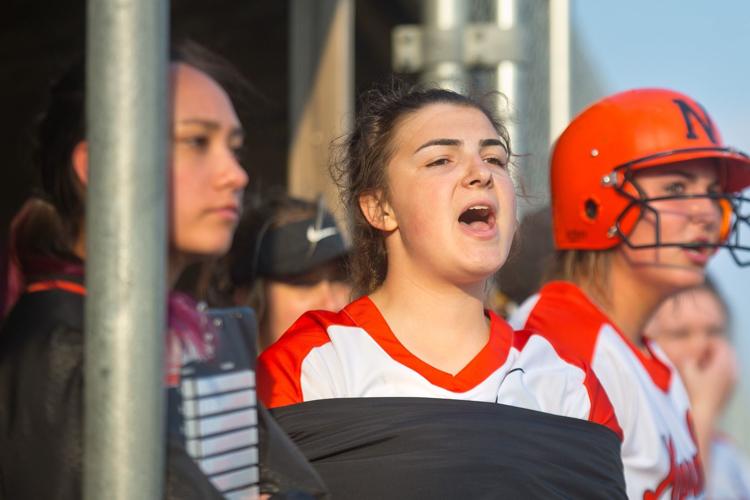 040319-blm-spt-12nchscc