University High didn't win any events during Saturday's Normal Community Girls Swimming Sectional. However, the Pioneers' depth paid off in ca…
Normal West's girls have thrived in a pandemic-altered swimming season, going undefeated and capturing a third straight Big 12 Conference cham…
In a girls swim meet where fans weren't allowed due to the pandemic, Normal West's host Wildcats cheered each other on to a 90-53 win over Blo…
The IHSA has offered guidance about contact days this fall for sports that are not in season
While some may have asked why anyone would accept a coaching job for a new program during a pandemic, Central Catholic High School girls swim …
Having proven she can bounce back from a bad day, Normal Community diver Anya Weber will continue her career at Division I Georgia Southern.
EVANSTON — Georgia Tech recruit Justin Alderson of the Metamora/Eureka/Roanoke-Benson co-op swim team had a two-medal day in the 90th annual s…
Metamora's Justin Alderson led five area qualifiers in the state meet preliminaries at Evanston on Friday. Others were Bloomington's Robby Pra…
NORMAL — If we could only learn a champion's secrets, we'd be champions, too.
Normal West enter's Saturday's Pekin Sectional swim meet as the Intercity and Big 12 Conference champion.
The Normal West High School boys swim team only won three of the 12 events, but used superior depth to repeat at Intercity Meet champion at No…
Intercity Swim Meet primer
Jackson Ahrens won the 100-yard butterfly in 53.13 seconds and was part of two winning relays Saturday as the Normal West High School boys swi…
Andy Ritsema's lighthearted personality has benefited his University High School swim team as much as his speed, which has him leading the Pan…
The Lincoln High School wrestling team scored 206.5 points to win the 11-team Bob and Liz Schnarr Invitational on Saturday at Morton. 
The Normal West High School boys swimming team won the Raider Invitational on Saturday at Bloomington.
Prairie Central High School's wrestling team scored 236.5 points Saturday to finish second in the Munch Pontiac Invitational, where Morton Cic…
The stereotype of an elite swimmer is that they train year round. Bloomington senior Robby Pratt applauds their dedication, but has taken a di…
Normal Community senior Julia Heimstead went out on a high note as a high school swimmer Saturday at the State Meet.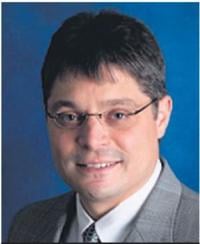 Striegel Knobloch & Company, L.L.C.
Normal Community senior Julia Heimstead showed why she's headed to Arizona on a swim scholarship with her performance Friday at the State Meet.
Bloomington-Normal YMCA WAVES Swim Team members Ashley Bengtson (Iowa State) and Thomas Reedy (IUPUI) and Normal West's Ben Rutledge (Southern…
NORMAL — What a tangled web we weave when debating who should wear the title of Bloomington-Normal's all-time greatest female high school swimmer. 
The University High School girls swim team scored 291 points to defend its title in the Normal West Sectional on Saturday. The Pioneers advanc…
University High is the defending champion in Saturday's Normal West Sectional swim meet while the host Wildcats come in as the Intercity and B…
NORMAL — Whether you wanted to drop a curveball in for strike three, make a splash or beat the buzzer with a winning shot, Normal Community Hi…