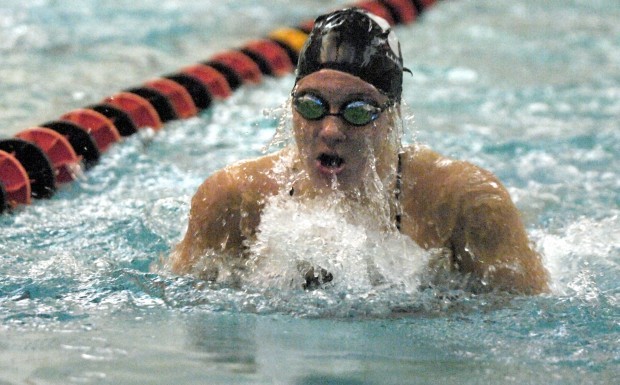 NORMAL -- It has taken a lot of training to get Samantha Holmes where she is at.
When the Normal West High School swimming star found a training program to take her where she wants to go, she signed a national letter of intent with Western Kentucky University.
"I wanted to go there because I loved their training program that they have," said Holmes, who placed eighth in the recent state meet 500-yard freestyle in a school-record 5 minutes, 1.42 seconds, the No. 8 time in Pantagraph area history.
"I loved the team. They just made me feel welcome. They have a good exercise science program. That's what I want to go into."
Holmes, who competes for the Bloomington-Normal YMCA Waves in the off-season, also got into the Normal West record book in the 200 freestyle (1:54.54) and the 100 breaststroke (1:10.37). Both marks rank ninth in area history. She placed 38th in the state 200 freestyle.
Holmes, who also considered Missouri State and Truman State, expects to focus in college on the mile, the 1,000 freestyle and 500 freestyle.
"They have a really strong program," said Holmes, who will compete for Coach Bruce Marchionda at the Bowling Green, Ky., school. "(The recruiting process) was very stressful at times, but in the end it all worked out."