CHARLESTON — Jessica McDowell and Payne Turney have turned going above and beyond into the anticipated and rejoiced. 
Each continued to turn heads while advancing with seven other Pantagraph area individuals and three relays from Friday's Class 2A preliminaries at the 47th annual girls state track meet where 3A area entrants were shut out. 
University High School's McDowell qualified for Saturday's finals in the 100-, 200- and 400-meter dashes while Clinton's Turney advanced in the 800 and 1,600. 
The University of Illinois bound-McDowell qualified second in both the 400 (56.36 seconds) and 200 (24.62) and advanced seventh in the 100 (12.27). Her 24.62 broke her own school record of 25.08, but missed the Pantagraph area record by two hundredths of a second. 
Despite having seven scoring opportunities, U High coach John Neisler said his team is a long shot to win a trophy. 
"I think things are going to have to go really right for us and wrong for other people," he said. "East St. Louis and (Springfield) Southeast have done what they needed to do to put themselves in (trophy) position. So has Monticello." 
McDowell got into school record position in the 200 with help from fellow third-heat qualifier Jayla Campbell of Rich Central (24.70). 
"I'm a really competitive runner so when I know people are right on my tail, that pushes me to run a lot faster," McDowell said.
The only one faster in the 400 was Campbell (55.53) in another heat. McDowell glided for 350 meters before surging.
"I knew with the wind being as strong as it was (on the homestretch), I really tried to save my energy for those last few meters to make sure I was ahead," said McDowell, whose wind-aided 100 was a career best that followed a dropped baton in the 400 relay. "After what happened with our 4-by-100, I had to really clear my head and get myself focused again." 
Turney led 800 qualifiers in 2:18.33 and later advanced fifth in the 1,600 with a school-record 5:05.70. The junior never trailed in the 800. 
"I was definitely aiming to control (the race) and advance," said Turney, who ran a tactical 1,600 to finish behind heat winner Ella Bittner of U High (5:04.98). "It was all strategy there. I'm hoping good times (Saturday) take me to good places." 
The area's other top qualifier was Eureka's 3,200 relay (9:43.28), which featured Courtney Heffren (2:24.5), Lexi Grober (2:23.2), Alexi Fogo (2:22.6) and Emma Argo (2:33.1). Fogo handed Argo such a big lead, the two-time state cross country champion could afford to coast. 
"I think she was nervous today, but that helped her time," Argo said of Fogo. 
Argo and Fogo withdrew from the 1,600 to save energy for Saturday. Heffren (60.5) also helped Eureka qualify fourth in the 1,600 relay (4:03.54) with Amy Pineda (61.6), Tessa Wiegand (60.9) and Katelynn Knapp (60.4). 
"Tomorrow our goal is 4:00 or sub-4:00," Heffren said. 
Wiegand, who may join Saturday's 3,200 relay, advanced sixth in the 800 in 2:22.26. 
"It's only the second time I've run 2:22 in an open," she said. "It felt pretty good." 
U High's 3,200 relay won its heat by more than two seconds in 9:47.81 to rank fourth. Manning the baton were Kendy Ummel (2:24.2), Mackie Madix (2:26.2), Emmy Mussey (2:28.0) and Lizzy Zacharias (2:29.3). 
"We've had some competition," Ummel said, "but we've been used to running alone." 
The Pioneers may add the sophomore Bittner to the relay or let her focus on the 1,600 in which her lifetime best of 5:04.98 made her the third fastest qualifier. 
"I feel like I could have paced out my race a little better," said Bittner, who ran the first half in 2:37.2 and closed in 2:27.8. "Sometimes if I don't pace it out, it feels a little harder, but if I pace it out right, faster times can feel better." 
Four area pole vaulters advanced led by Prairie Central freshman Lillianna Ifft, who cleared 11-0 as did U High's Lindsey Shouse. Also making the 16-girl final at 10-6 were U High's Sidney Scott and Eureka's Allison Schrock. 
"I just want to get top three," Ifft said. 
Rounding out area qualifiers was Olympia's Lyndsey Sebok, who advanced 11th in the discus with a career best of 119-0. 
In 3A, Bloomington's Kelise Johnson came within one place and 1¾ inches of making the 12-girl shot put final by throwing 40-2¼. Normal Community junior Kailah Carter ran a personal best of 58.54 in the 400.
---
Photos: IHSA Class 2A/3A girls state track and field prelims
051819-mat-spt-3statetrack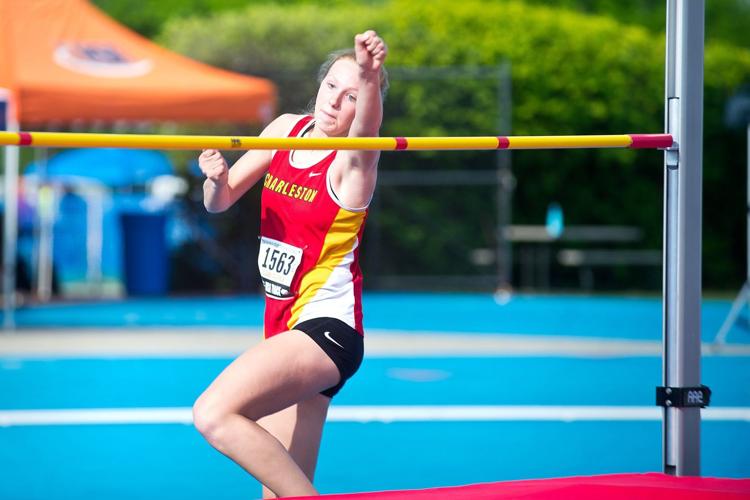 051819-blm-spt-14statetrack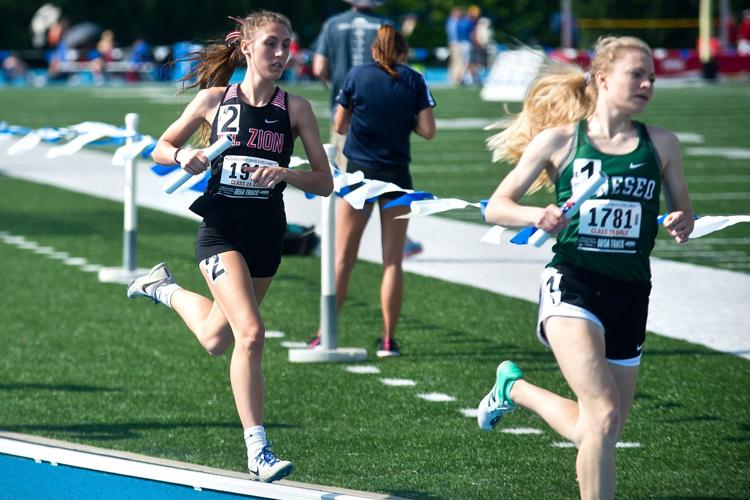 051819-blm-spt-15statetrack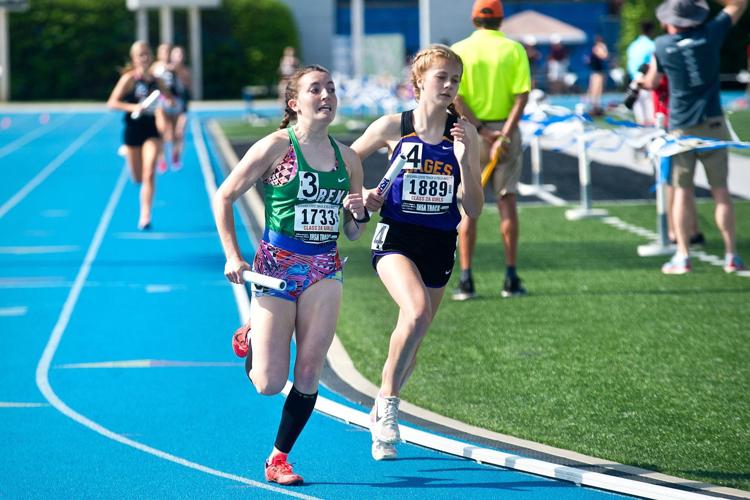 051819-blm-spt-3statetrack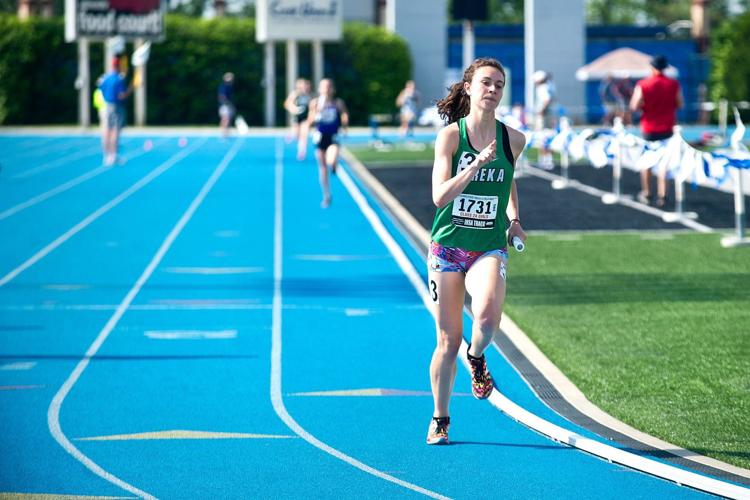 051819-dec-spt-6statetrack
051819-mat-spt-2statetrack
051819-dec-spt-1statetrack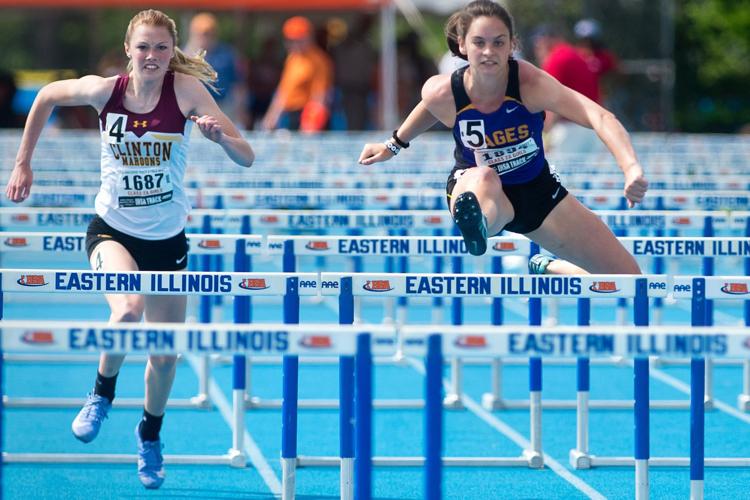 051819-dec-spt-2statetrack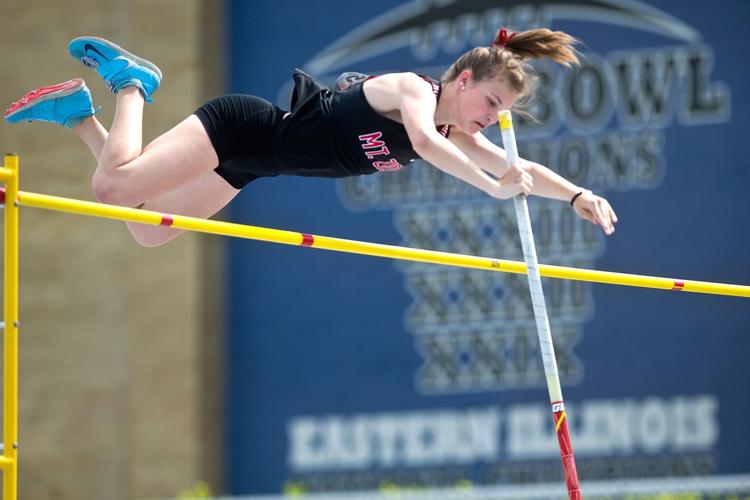 051819-dec-spt-4statetrack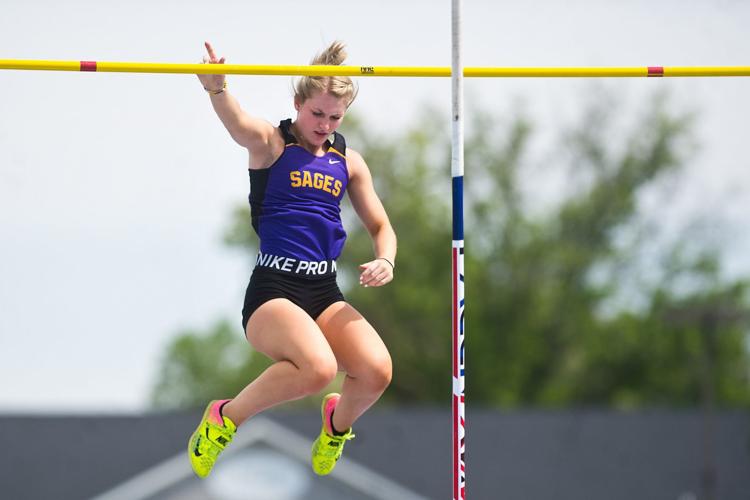 051819-blm-spt-2statetrack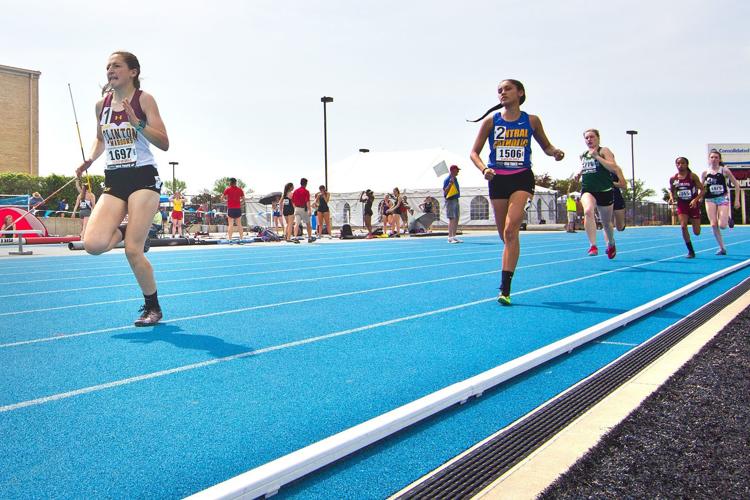 051819-dec-spt-5statetrack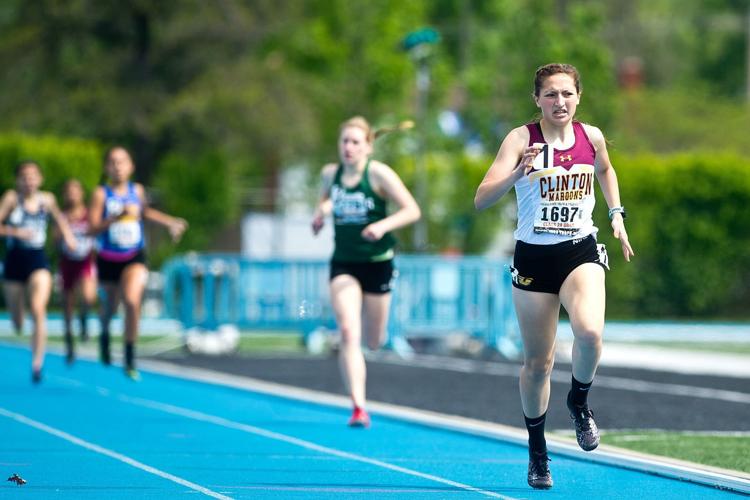 051819-blm-spt-6statetrack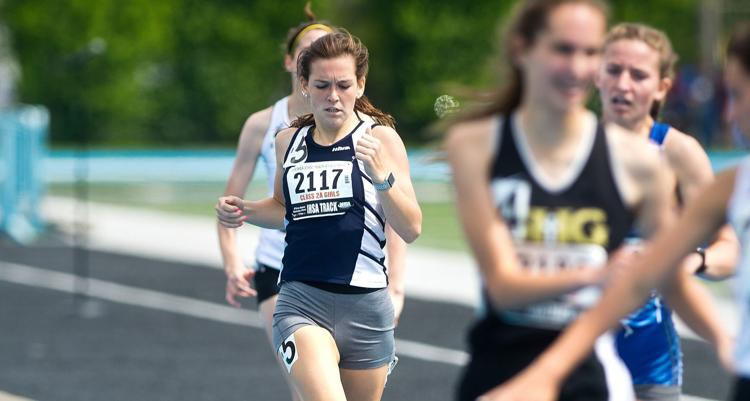 051819-mat-spt-1statetrack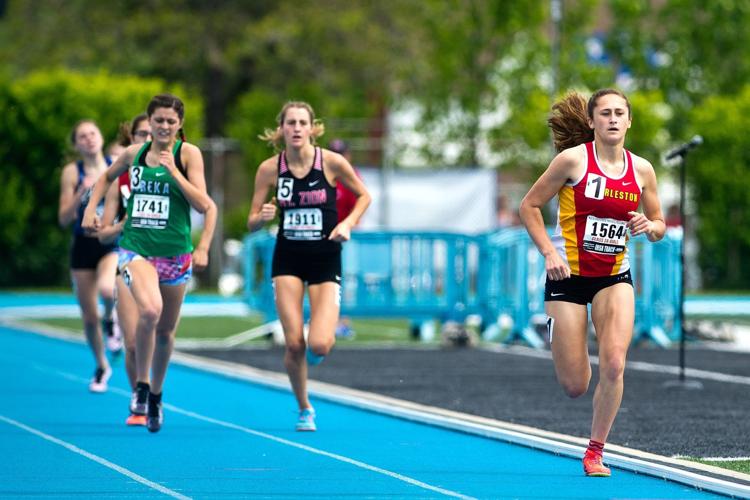 051819-dec-spt-3statetrack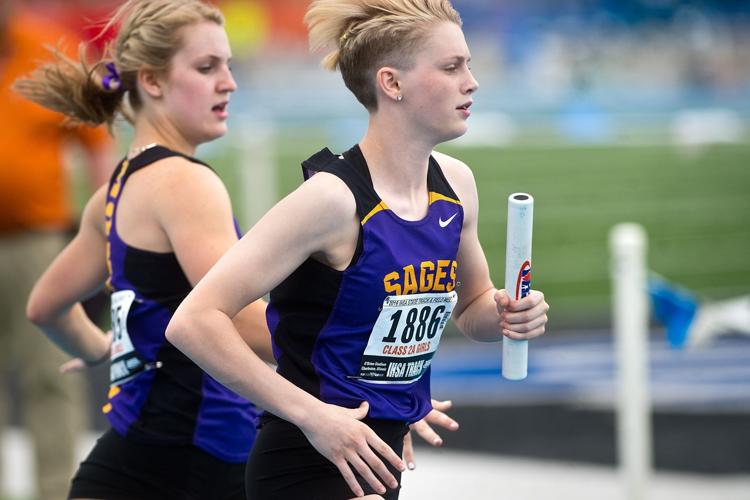 051819-dec-spt-7statetrack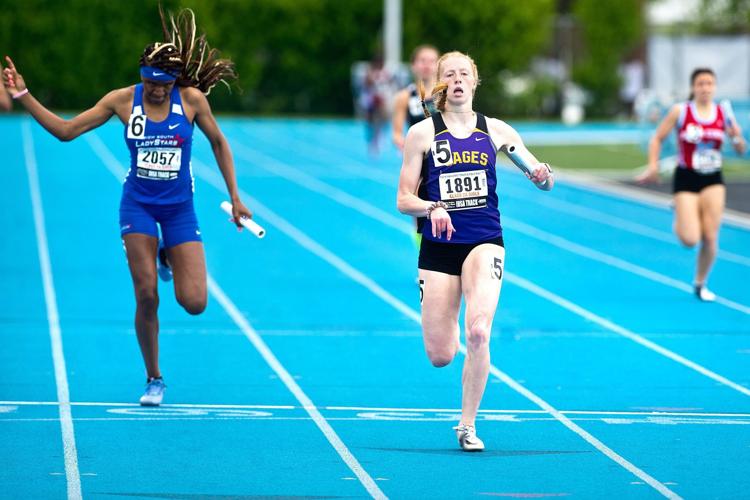 051819-blm-spt-7statetrack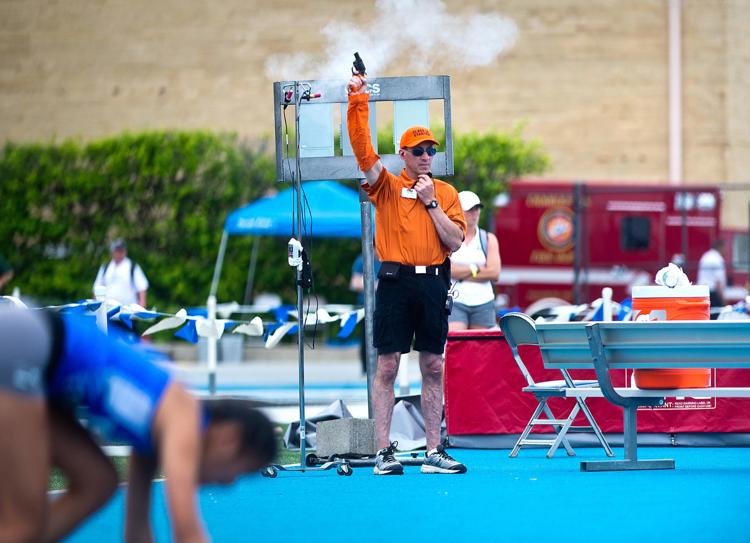 051819-blm-spt-1statetrack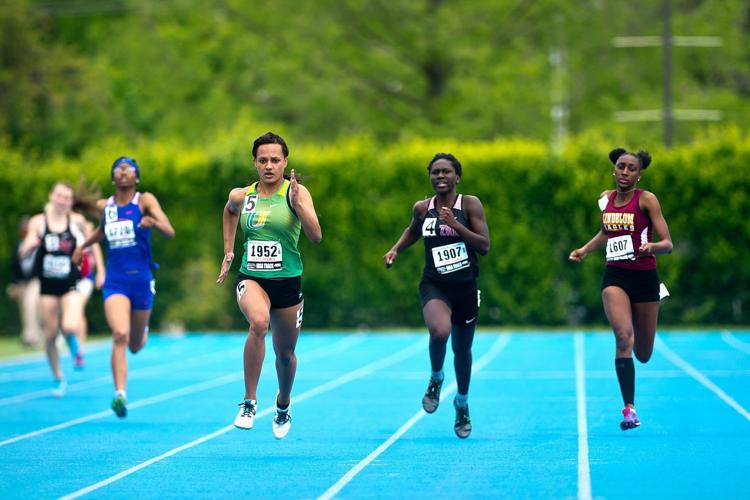 051819-dec-spt-8statetrack
051819-blm-spt-8statetrack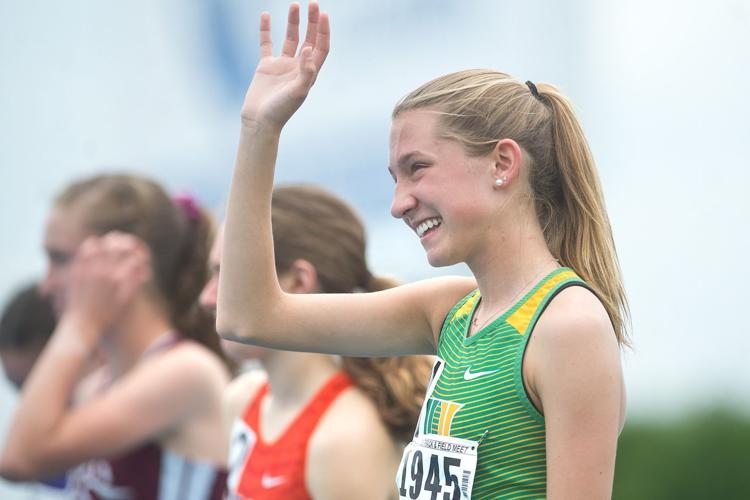 051819-blm-spt-9statetrack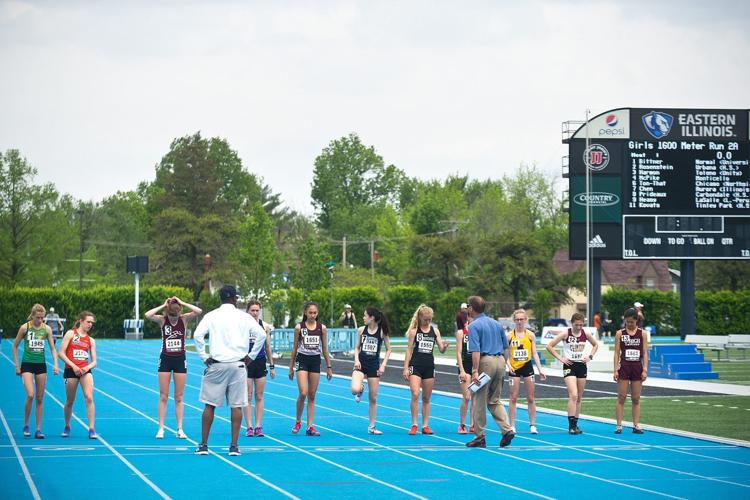 051819-blm-spt-10statetrack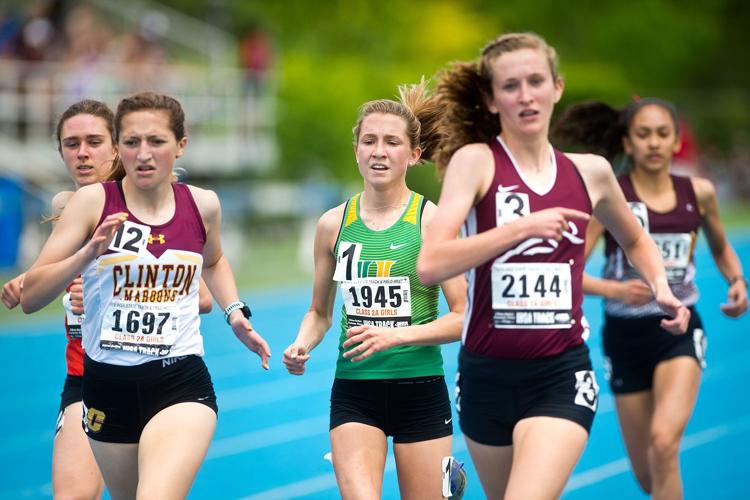 Good race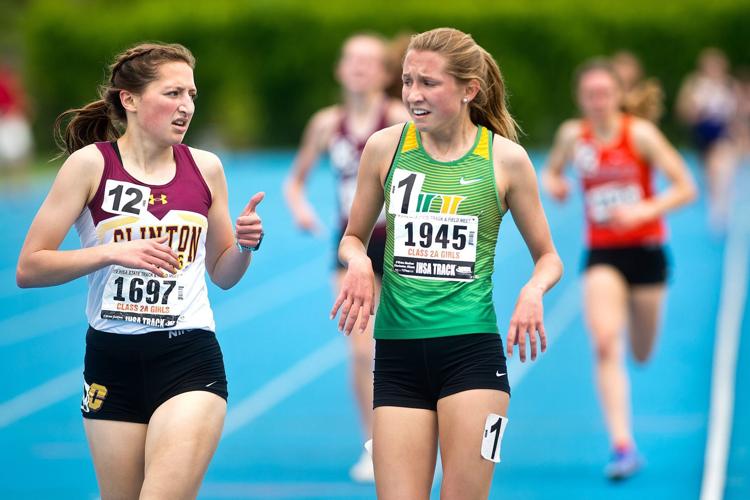 051819-blm-spt-12statetrack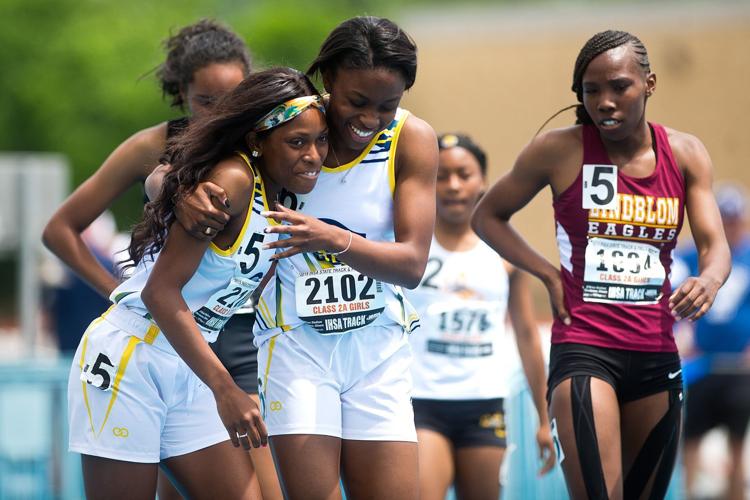 051819-mat-spt-5statetrack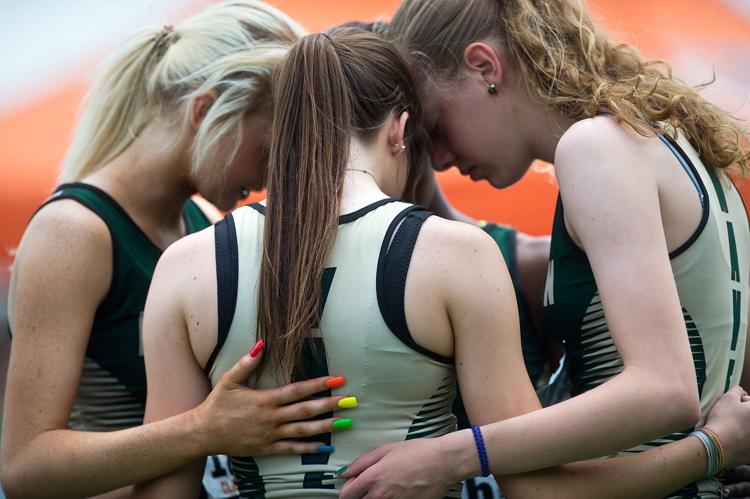 051819-dec-spt-9statetrack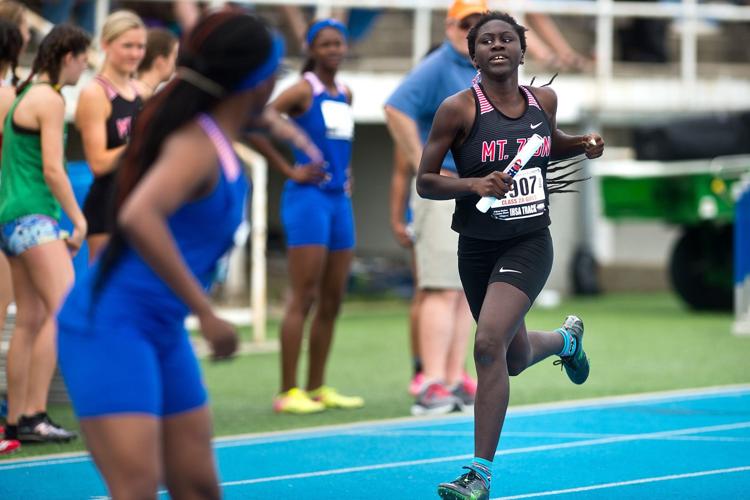 051819-mat-spt-4statetrack
051819-blm-spt-13statetrack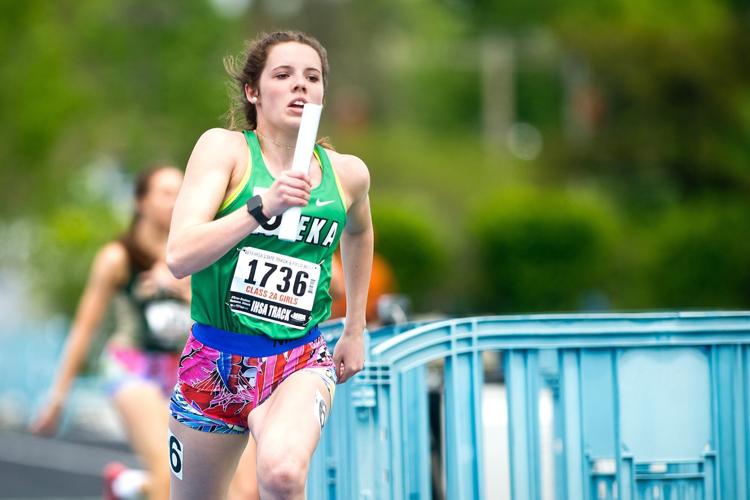 051819-blm-spt-5statetrack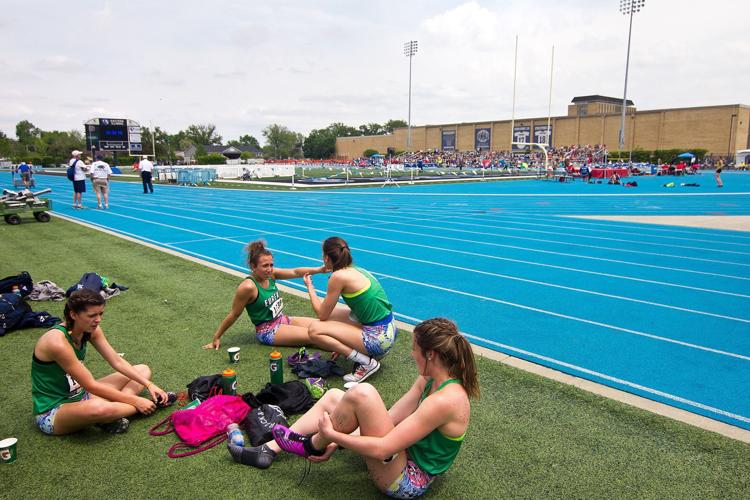 051819-blm-spt-4statetrack