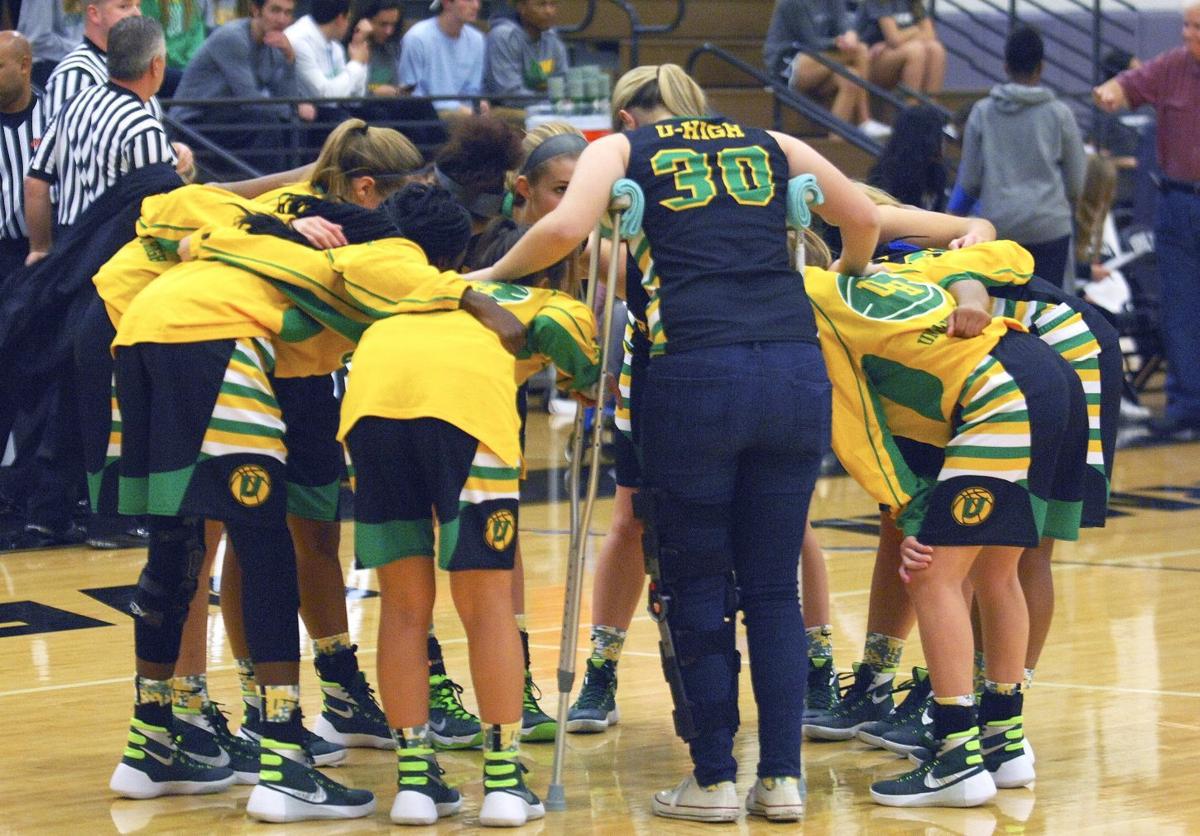 NORMAL — A search for stability has led University High School to accept an invitation to join the Central State Eight Conference beginning with the 2017-18 school year.
U High and the Central State Eight announced the move Wednesday, with a formal vote of the Central State Eight principals to come Feb. 10 at their Board of Control meeting.
U High currently is a member of the Corn Belt Conference, which is losing Eureka to the Heart of Illinois Conference after this year and losing Mahomet-Seymour to the Apollo Conference in 2017-18.
Those defections, along with U High's departure, would leave the Corn Belt with only five schools in 2017-18: Central Catholic, Pontiac, Prairie Central, Olympia and Illinois Valley Central.
"The Corn Belt was quickly becoming (a league) where we were the biggest school and some of the options were possibly involving smaller schools," U High athletic director Wendy Smith said.
"The fact that we are going to have an opportunity to compete against schools that are more the size of the schools we will be playing in the postseason was attractive to us."
U High has an enrollment in the 600-610 range, but as a non-boundaried school is subject to the Illinois High School Association enrollment multiplier and success factor. Thus, it competes against schools with larger enrollments in postseason play.
"As a (Class) 3A program, it is an exciting opportunity to play a consistent 3A schedule," said Pioneers boys basketball coach Bob Fitzgerald, a U High graduate. "I love the Corn Belt. I have great memories of it as a player and as a coach. But obviously things have changed recently.
"For us to be in a conference where night in and night out we're playing 3A teams … for postseason purposes and preparation purposes it's a good opportunity for us."
You have free articles remaining.
An opening was created in the Central State Eight when Lincoln announced in December it is moving to the Apollo in 2017-18.
U High will join Springfield Sacred Heart-Griffin, Springfield, Springfield Lanphier, Springfield Southeast, Rochester, Jacksonville, Chatham Glenwood, Decatur MacArthur and Decatur Eisenhower in the league. The average enrollment of those schools is 1,096.
Decatur Eisenhower athletic director Greg Collingwood said the Pioneers bring "a strong tradition of athletic excellence along with a really solid background academically."
"I think they can contribute to the academic programs that we have with Illinois State being the hub," Collingwood added. "It would be really neat for a number of our teams to have access to the athletic facilities at Illinois State. That's a positive."
U High plays its home football games at ISU's Hancock Stadium, though fans are not allowed on the newly renovated east side.
Collingwood said the Central State Eight reached out to U High after learning of Lincoln's departure. Representatives from U High and the league met Jan. 19 in Springfield.
"We had a very positive meeting with them. Things just seemed to fall right," Collingwood said. "Normally you may not move as quickly on something like this, but when the time is right on both sides, things can happen."
The move will mean more travel for U High, but Smith said, "We may be adding 10 to 15 minutes on most of the trips. With the advantages we hope to get by joining the new conference, that wasn't enough to play a factor in the decision."
U High's association with the Corn Belt dates to 1950 when it joined Trinity (now Central Catholic), Clinton, Normal Community and Pontiac in forming the league. The conference was absorbed into the former Heart of Illinois Conference in 1972, but resurfaced as the Corn Belt in 1978.
"We've had a good relationship between all of the schools. We've had good competition," Smith said. "It's hard to leave that. You have that security of being there. But we're also excited about the opportunity and challenges we can face moving forward."
Follow Randy Kindred on Twitter: @pg_kindred