BLOOMINGTON — With setter Corinna Jones distributing assists as if she were dealing cards, the Bloomington High School volleyball dealt Normal Community a 25-21, 25-18 loss in Thursday's Class 4A Danville Regional final, which was moved to Central Catholic High School. 
The Iron remained closJone for long stretches, but ultimately couldn't stop Lexi Packard, Leah Anderson and Grace Sanders. 
The Wisconsin-Parkside-bound Packard finished with nine kills and four blocks while Anderson, a Southern Indiana recruit, added eight kills and one block to go with the Illinois Wesleyan-bound Sanders' six kills and one block. 
"It's hard to defend against Leah and Grace on the left and Lexi running slides to the right," said NCHS coach Christine Konopasek. "They run a really nice offense." 
Jones kept the Iron guessing while handing out 30 assists and making nine digs. 
The Big 12 Conference champion Purple Raiders (31-4), winners of 17 regionals all-time, advanced to the sectional they will host next week. Their next foe at 6:30 p.m. Monday is Normal West (25-11), which lost earlier meetings with BHS, 31-29, 25-19, and 25-17, 26-24. 
"I still feel we can play better if we put it all together," said BHS coach Joe Sanders. "This is a special group of (seven) seniors. They've been playing together since seventh grade. 
"We've got solid hitters everywhere so as long as we're passing and digging okay, we can strike fairly quickly. There are a couple things we need to tweak." 
NCHS (16-20) was denied a 29th regional title by an opponent it lost to twice before by scores of 25-17, 25-15 and 25-15, 25-19. 
"I feel like we battled," Konopasek said. "I told the girls I'm proud of them. I feel like they didn't give up. For the (six) seniors going out, I think it's a good way to leave." 
BHS, which is on an eight-match winning streak, relied on its experience to remain calm. 
"Normal was playing as well as I've seen them play this year," Joe Sanders said. "We just kind of kept our head in it, kept battling and worked our way into a two- or three-point lead. 
"I felt like we dictated how the action went. We made some errors to help them get into it, but you've got to credit their defense. They dug so well." 
Konopasek rated it her team's best match of the year. 
"I thought that was a pretty even match for most of the match," she added. 
Senior Gladys Tungu gave an animated NCHS cheering section reason to roar by notching seven kills. Katie Gerig chipped in nine assists while freshman Izzy McCormick made 11 digs. 
The first game got interesting when NCHS erased a 7-3 deficit with a 6-0 run featuring two kills by Tungu. BHS shrugged that off to go up 20-14, but hitting errors allowed the Iron to get within 21-18 and 23-21 before a double block by Avery Carr and Packard followed by a tip kill by Packard ended the game. 
"We never really get in that head space where we can get rattled," Grace Sanders said. "They came to win tonight, but we were able to pull it out." 
The second game was tied at 5-5 when the Raiders went ahead to stay on a kill by Lauren Strange. NCHS made a pair of 4-0 runs later, the last to within 22-18 before Packard sandwiched two kills around an Iron hitting error to end it. 
Packard said there is a reason beating a foe three times is difficult. 
"They know exactly what you are going to do," she said, "so you have to change up what you are going to do."
102618-blm-spt-5bhsnchs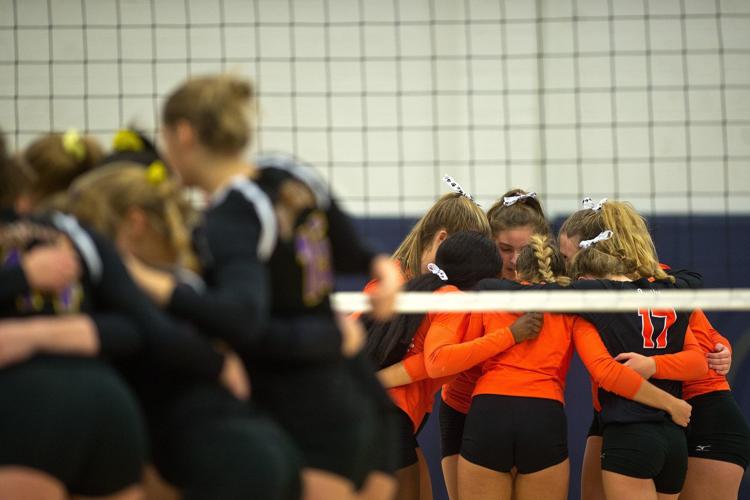 102618-blm-spt-6bhsnchs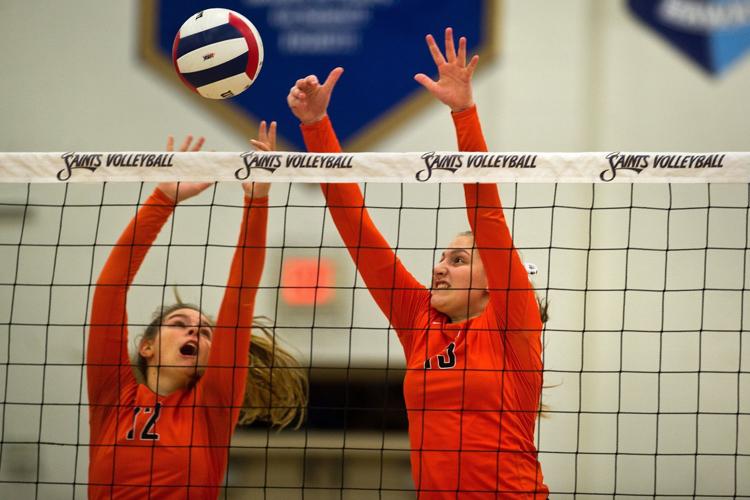 102618-blm-spt-7bhsnchs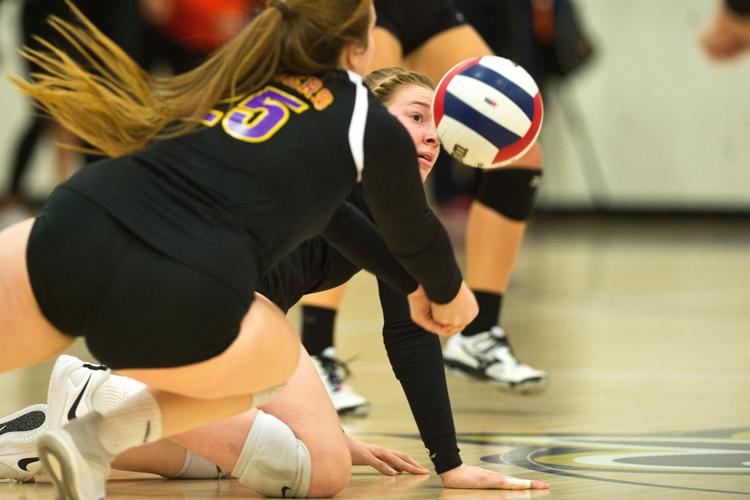 102618-blm-spt-4bhsnchs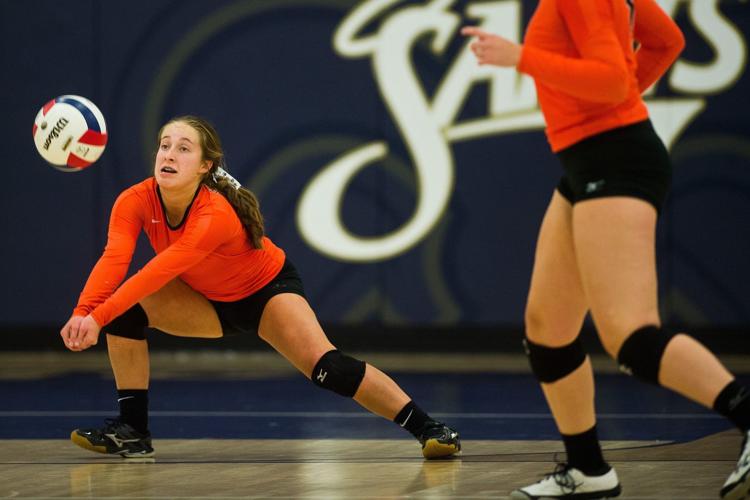 102618-blm-spt-8bhsnchs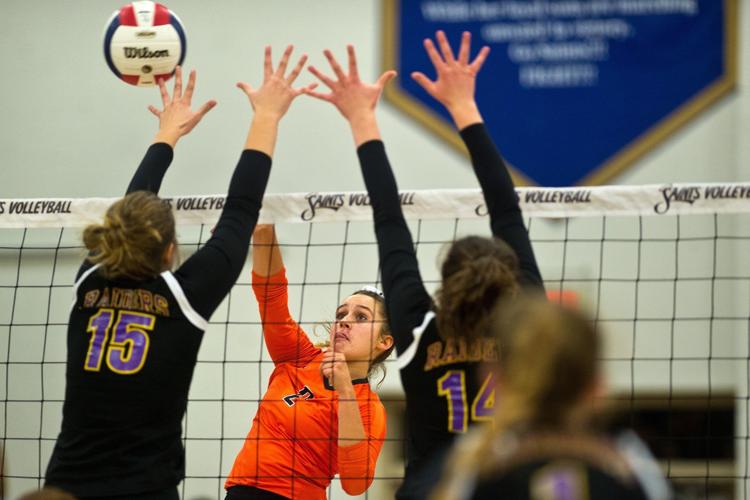 102618-blm-spt-20bhsnchs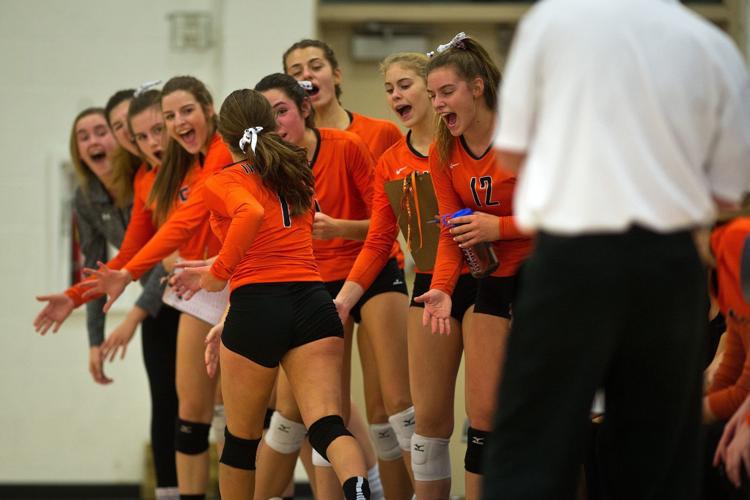 102618-blm-spt-2bhsnchs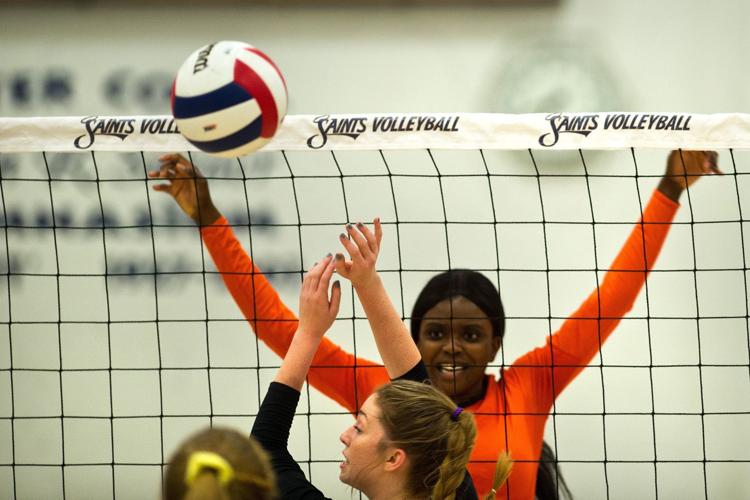 102618-blm-spt-19bhsnchs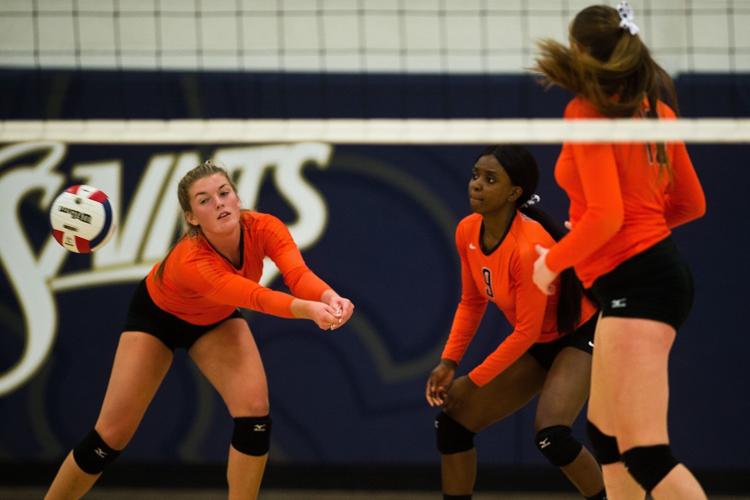 102618-blm-spt-9bhsnchs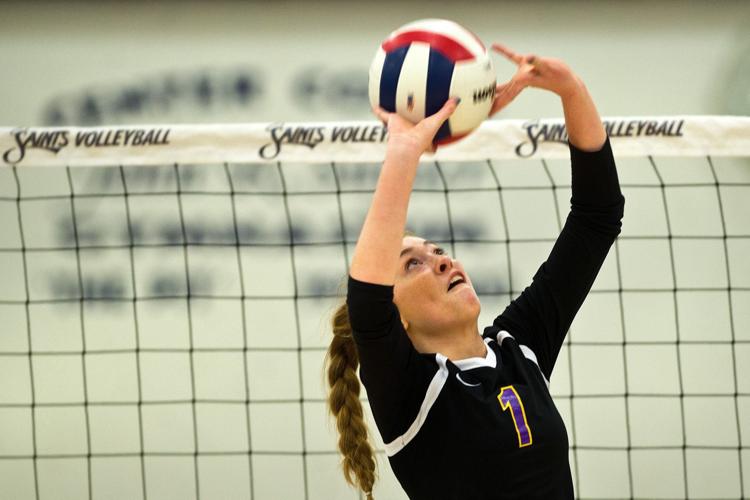 102618-blm-spt-10bhsnchs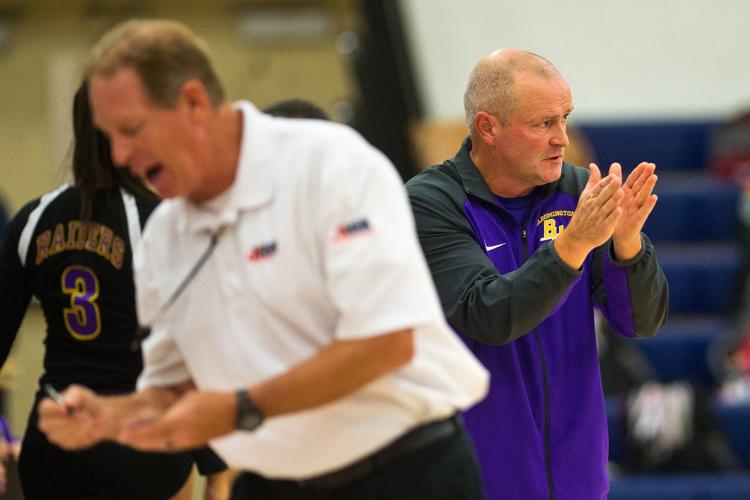 102618-blm-spt-11bhsnchs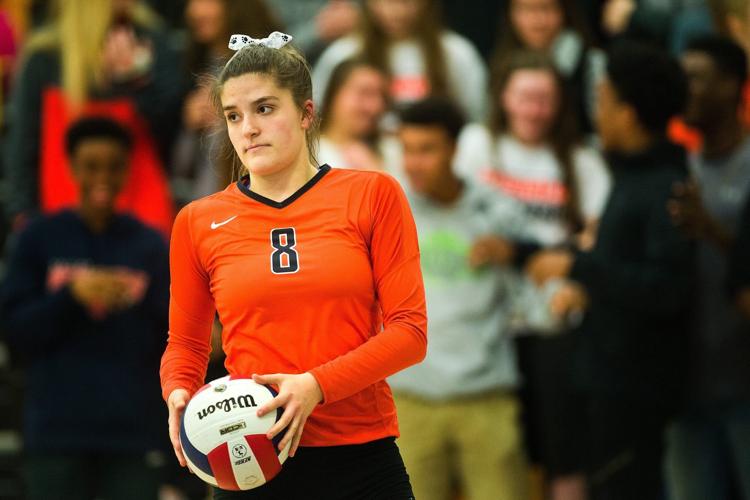 102618-blm-spt-12bhsnchs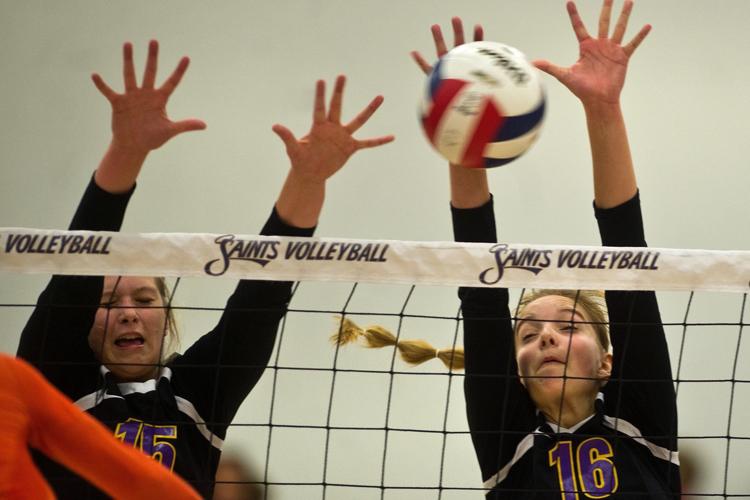 102618-blm-spt-13bhsnchs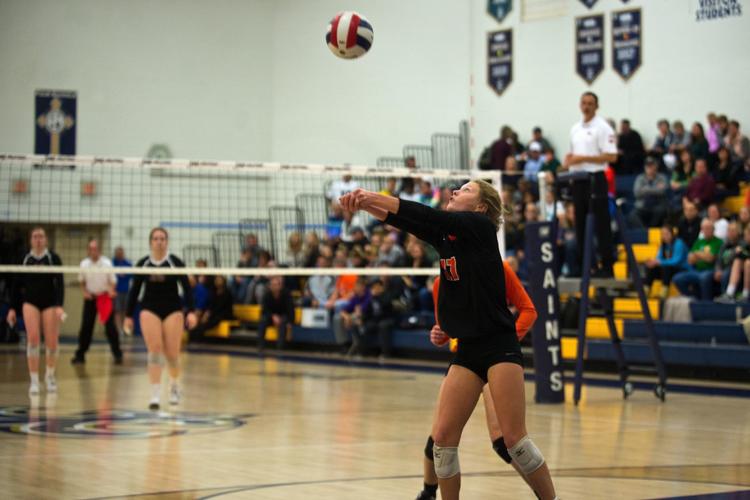 102618-blm-spt-14bhsnchs
102618-blm-spt-15bhsnchs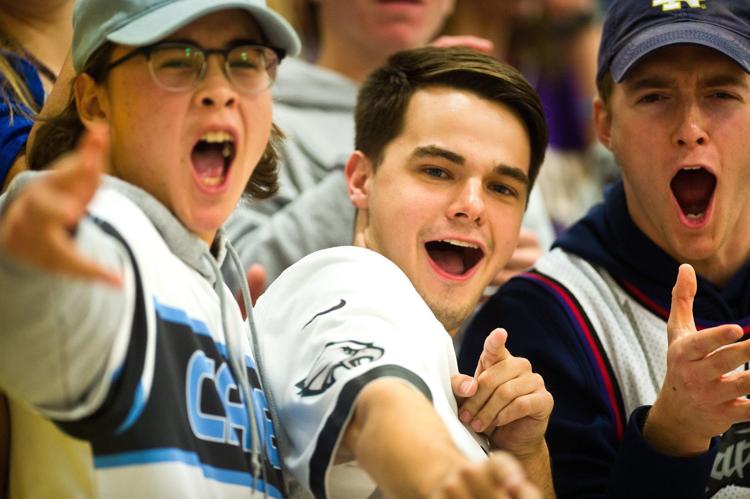 102618-blm-spt-16bhsnchs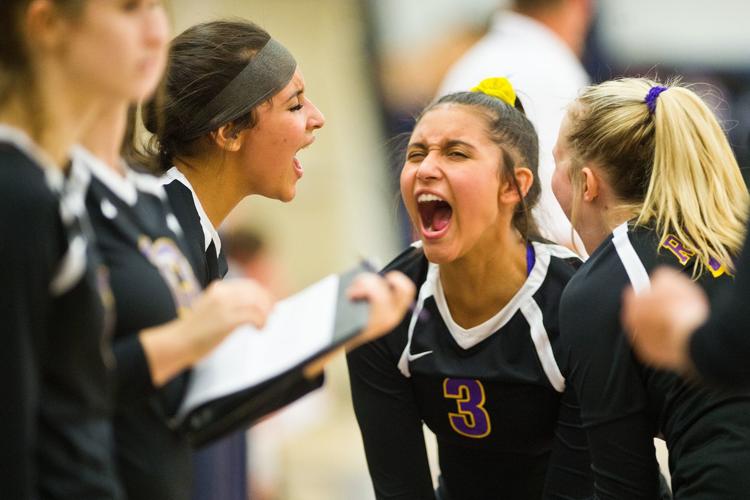 102618-blm-spt-17bhsnchs
102618-blm-spt-1bhsnchs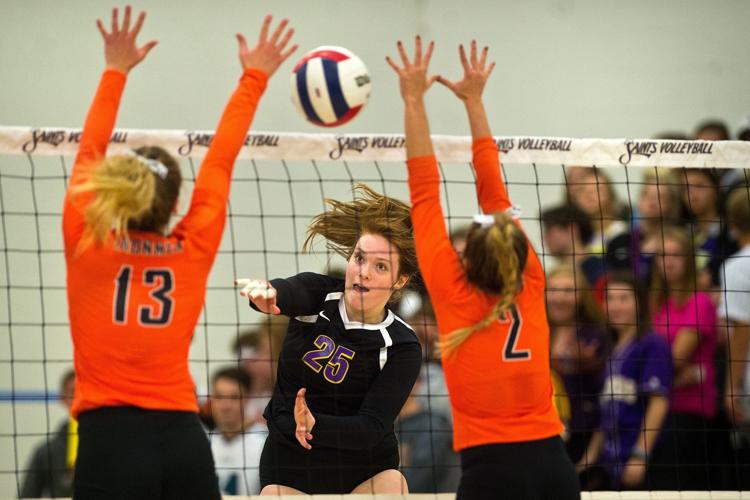 102618-blm-spt-18bhsnchs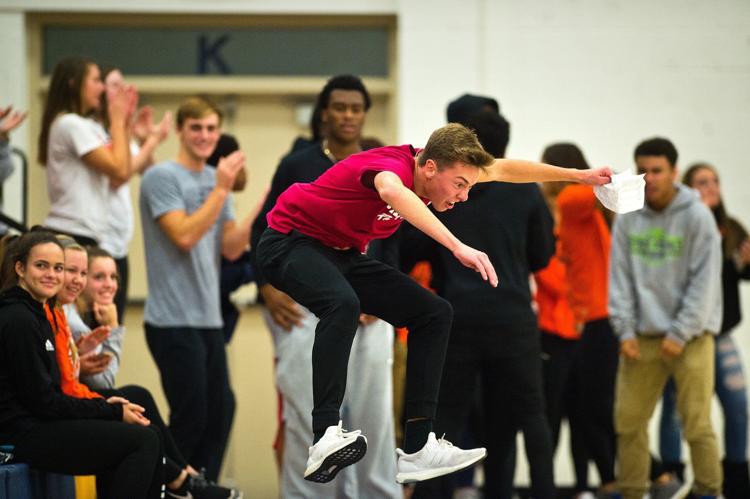 102618-blm-spt-3bhsnchs