NORMAL — By spreading its attack, the host Normal West High School volleyball team pinned in Normal Community while securing a 25-14, 25-20 victory on Tuesday. 
"We came prepared," said Stephen F. Austin recruit Dara Kane, who led the Wildcats with 20 assists. 
Most of Kane's assists went to Averie Hernandez, a Division I prospect who plays all six rotations. The 6-foot-1 freshman finished with nine kills, two blocks and three aces while teammate Aniya Monla added 15 digs. 
West coach Kelsey Mueller is already dreading Kane's graduation. 
"She is amazing," Mueller said. "I couldn't be more proud of the way she has played. It doesn't matter where that pass is at, she is going to go make a play and put our hitters in position to score." 
Hernandez arrived just in time to exploit Kane's skills. 
"She has a lot of really raw talent," Mueller said of the freshman. "She's really coachable, really positive, super hard working and obviously has a lot of the basic skills. I think she's competing really well at the varsity level right now. 
"She's so tall and long and covering so much ground in the back. Her serve receive is really solid and obviously offensively she does a lot for us and defensively with her block." 
The Wildcats, who also topped NCHS, 25-17, 25-22, in the Intercity Tournament, improved to 16-4 overall and 6-1 in the Big 12 Conference while NCHS fell to 11-10 and 5-2. 
The Iron used a different lineup than the earlier meeting. 
"They have a lot of versatility so we were a little concerned about who we were going to see," Mueller said. "They had some of their more veteran players playing tonight." 
NCHS put the Wildcats under pressure early in each game. In game one, the Iron were within 11-10 when West made a 9-1 run featuring back-to-back aces by Laynie Yerington. The game ended with back-to-back kills by 6-2 senior Megan Marshall. 
NCHS played better in game two, forcing six ties, the last at 16-16. Hernandez' three aces fueled a 5-0 run the visitors could never recover from. 
Kathleen Gerig led NCHS with nine digs and three kills. Freshman Izzy McCormick also had nine digs while Kelsey DeRoeck chipped in three kills. Emma Pals added five assists. 
"I feel like they are capable of more than what they have shown," said Iron coach Christine Konopasek. "They played better this weekend (going 4-1 in the Belleville East Tournament) than they did tonight. We did not take advantage of the West errors, especially in that second set." 
Konopasek, who graduated eight seniors last season, would love to settle on a lineup, but she needs each player to prove herself. 
"There are only two seniors who had any significant playing time last year," she said. 
As for West, Konopasek was impressed. 
"They are super scrappy," she said. "They were able to get balls up I was hoping would fall. Dara does a great job with the offense. Averie is great on the left side. (Robert Morris recruit) Carley Baughman is great in the middle. They are very well-rounded. 
"They passed well tonight so it makes it easy for them to run all of their options." 
The Wildcats will learn more about where they stack up next weekend in the St. Charles East Mizuno Cup where they will face No. 2-ranked Lisle Benet among others.
100318-blm-spt-5westvolley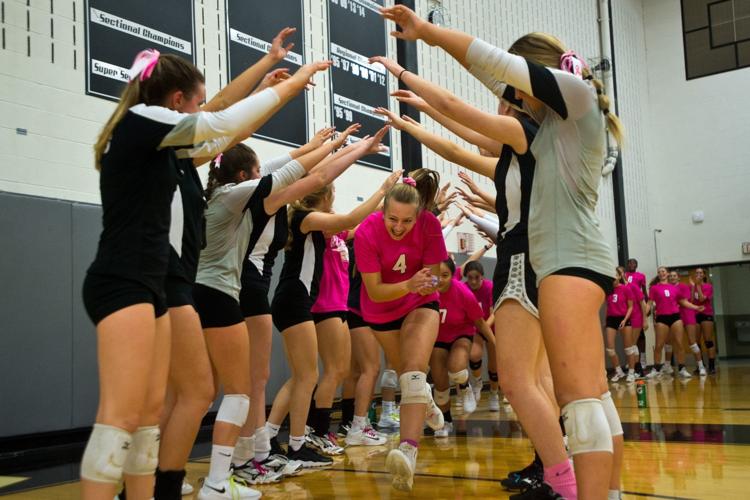 100318-blm-spt-14westvolley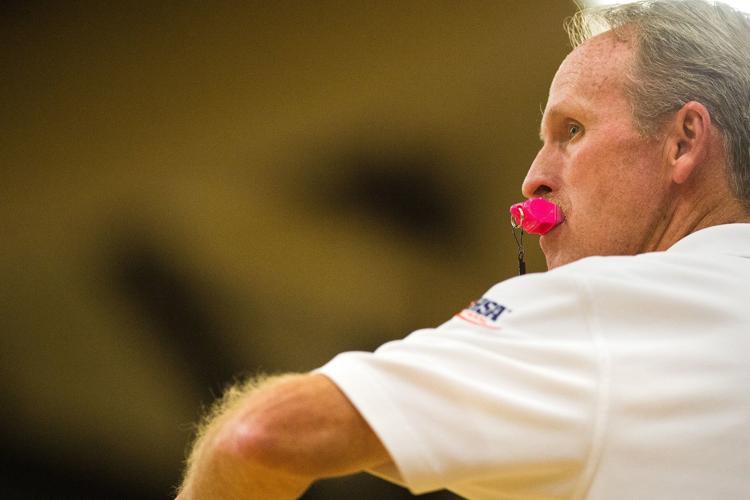 100318-blm-spt-6westvolley
100318-blm-spt-7westvolley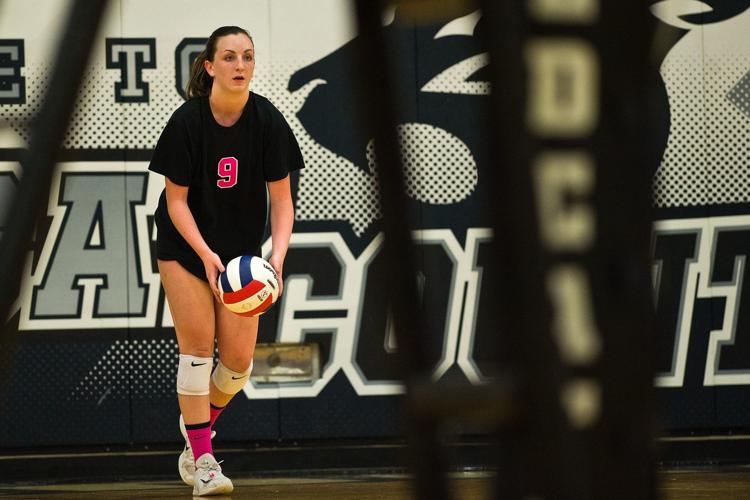 100318-blm-spt-8westvolley
100318-blm-spt-3westvolley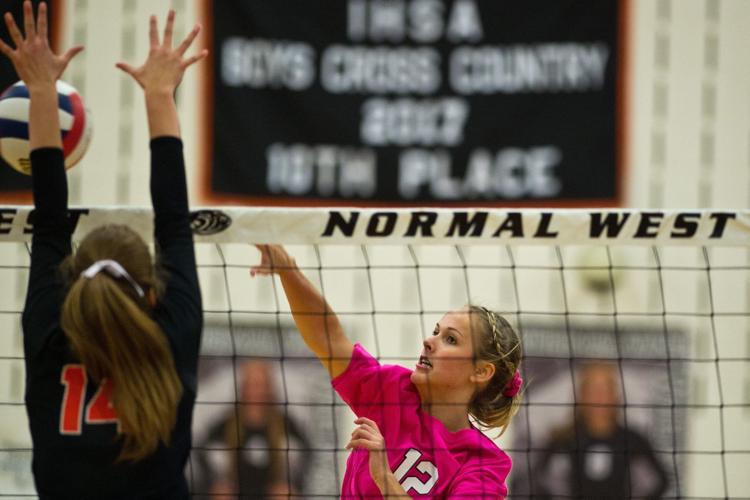 100318-blm-spt-4westvolley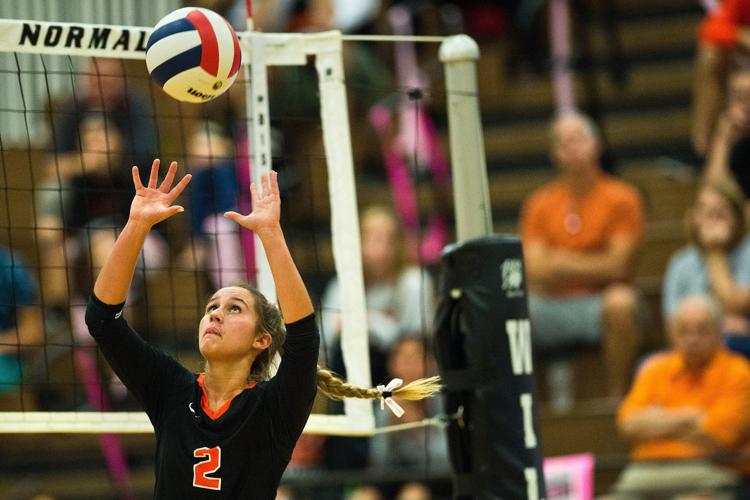 100318-blm-spt-9westvolley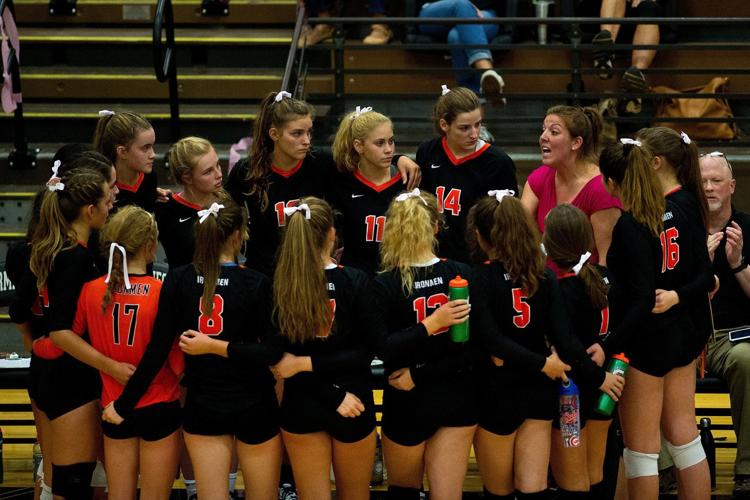 100318-blm-spt-12westvolley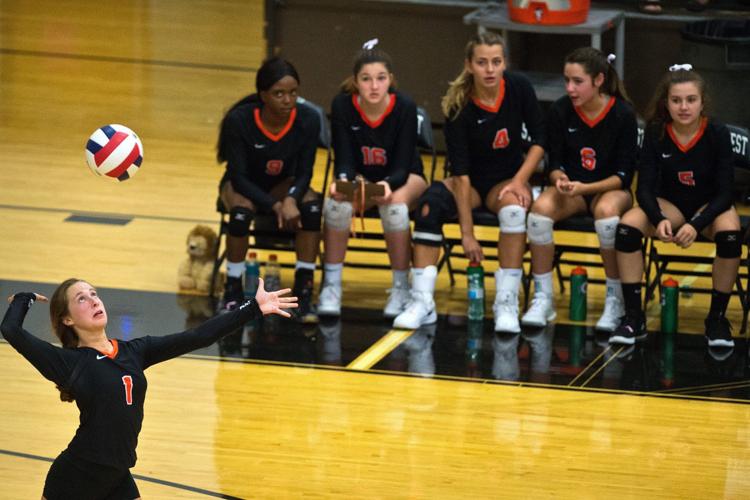 100318-blm-spt-13westvolley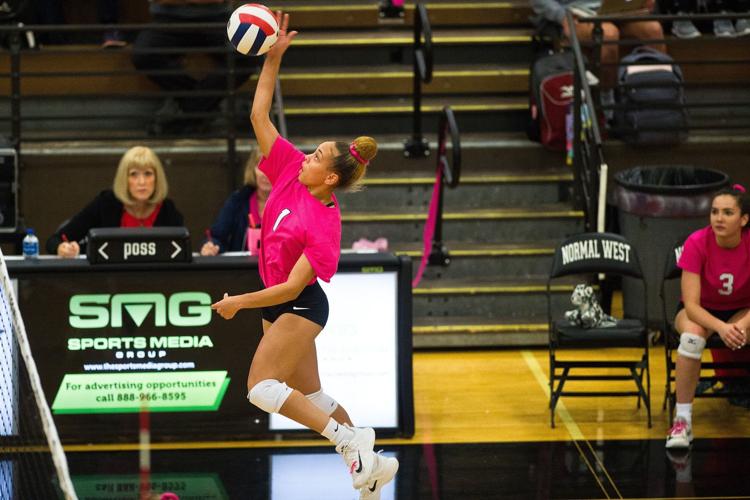 100318-blm-spt-10westvolley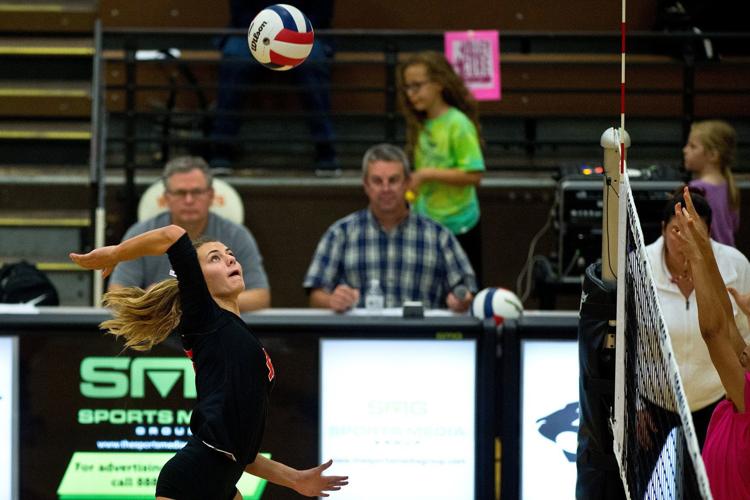 100318-blm-spt-11westvolley
100318-blm-spt-1westvolley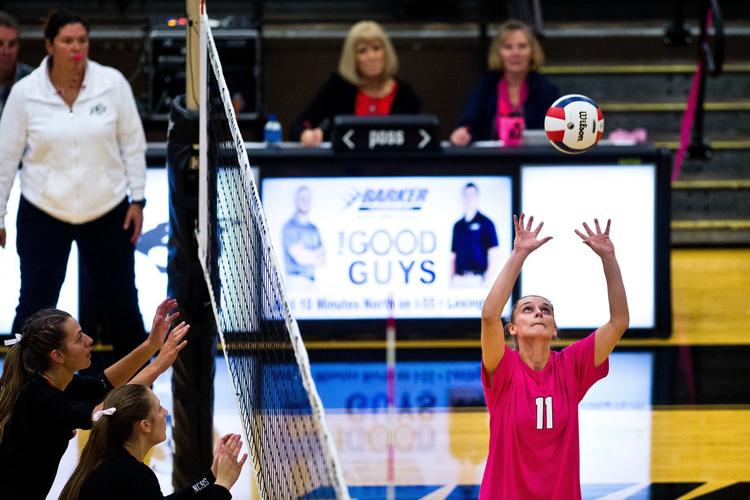 100318-blm-spt-2westvolley