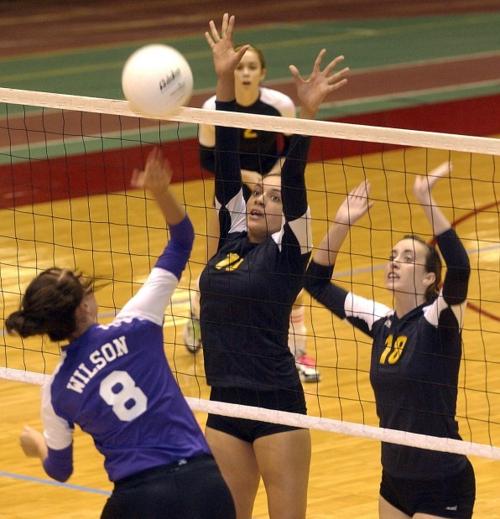 NORMAL -- Val Nichol, Brooke Sushka and Maggie Dunbar each had four kills as University High School's volleyball team stayed unbeaten in the Corn Belt Conference with a 25-13, 25-18 victory over Rantoul on Thursday at Horton Field House.
Prior to the match, two-time U.S. Olympian Ogonna Nnamani was inducted into the Pioneer Hall of Fame.
U High (19-6, 10-0) also received 13 assists from Maggie Bee and seven digs from Jenny Darrow.