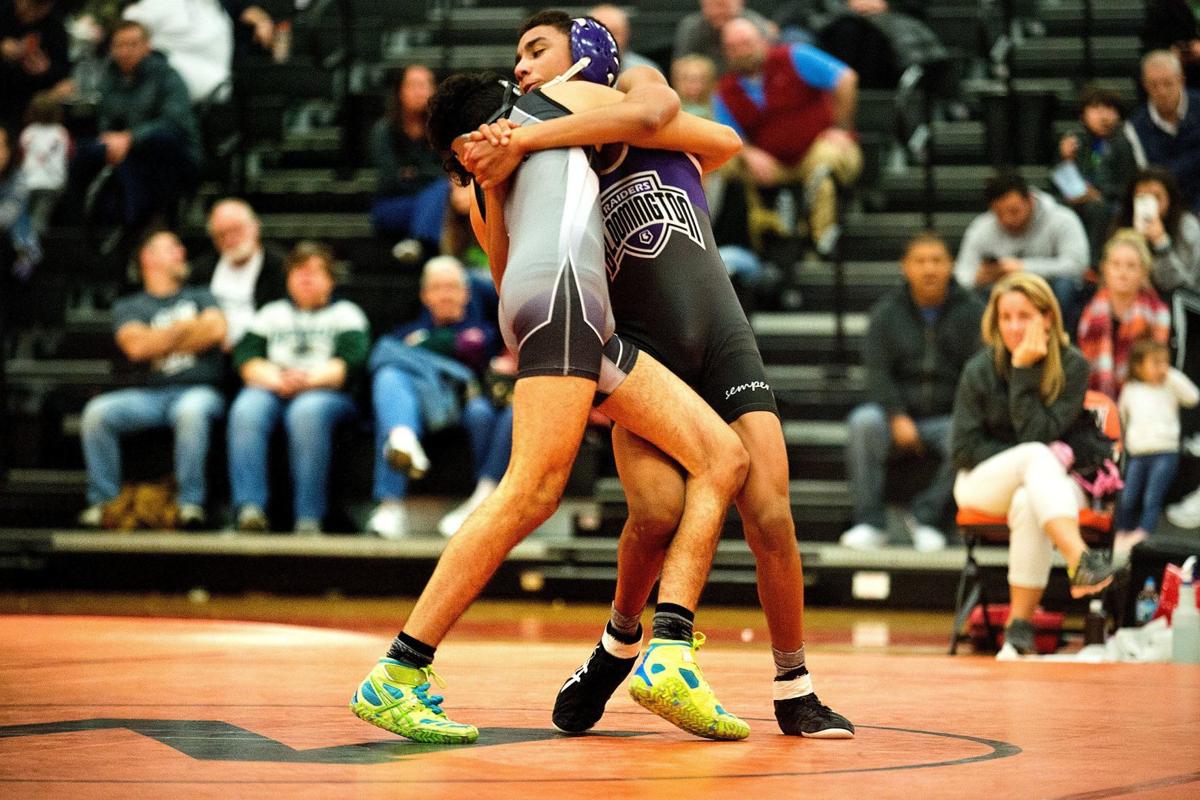 BLOOMINGTON — No one has spent more time in the Bloomington High School wrestling room than Jim Bowers. Now, his name will be there permanently.
BHS will dedicate the naming of the Jim Bowers Wrestling Room on Thursday prior to the annual Intercity Wrestling Tournament at BHS. The ceremony will take place shortly before the 5 p.m. start of the tournament.
A plaque will be presented that will be put on the wall of the room and another given to Bowers' wife, JoAnn, and the Bowers family. T-shirts also will be worn by the competing teams with Bowers' picture on the front and his accomplishments on the back.
You have free articles remaining.
He led the Purple Raiders to a 304-150-7 dual meet record, 14 district championships, 10 conference titles, four sectional championships and a fifth-place state finish in 1972.
Among his many wrestlers was Mike Manahan, who went on to wrestle at Illinois State and build a Hall of Fame career as a wrestling coach at Olympia High School. Manahan is still heavily involved in wrestling in a variety of roles.
"I wouldn't be doing what I've done if it hadn't been for him," Manahan said of Bower. "Wrestling has taken me to places I never thought I'd go because of him. He was my mentor and we looked up to him.
"He was very disciplined and respected. He was very demanding. He pushed us to be successful not only with wrestling, but in everything that we do."
Manahan said Bowers laid the groundwork for what has been a highly successful BHS program, adding, "He touched a lot of peoples' lives, whether you were a state champion or anything else. He coached all the kids. He wasn't one of those who just coached the good kids. He coached everybody and made everybody a better person."
Contact Randy Kindred at (309) 820-3402. Follow him on Twitter: @pg_kindred