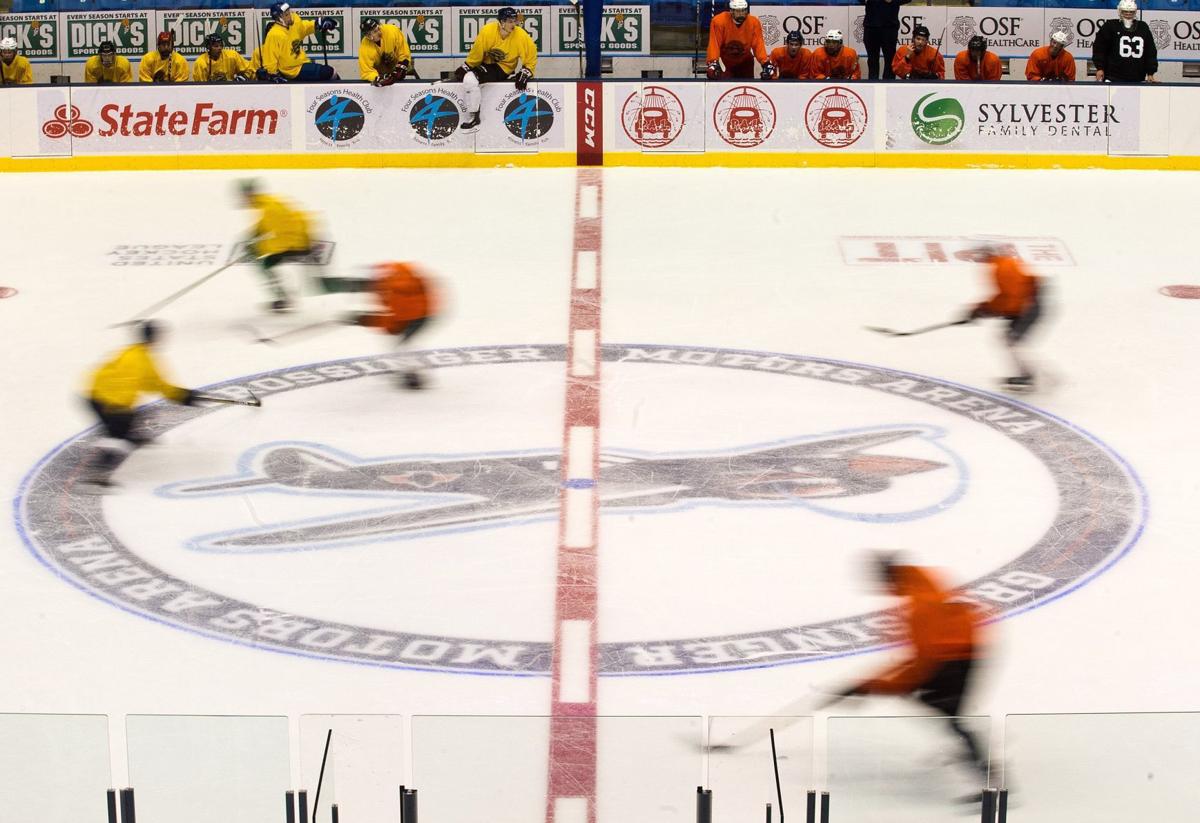 BLOOMINGTON — Vowing to spend money on marketing and promotion and to put an "exciting, fast, hard-hitting" product on the ice, Barry Soskin is intent on making hockey sustainable in Bloomington-Normal.
Soskin said the team has a multi-year lease with the arena and is expected to play 28 to 30 home games next season. The FPHL, which is in its 10th season, has 10 teams this year, including a franchise in Danville owned by Soskin, and is likely to expand to 13 to 14 by next season, he said.
The season typically runs from late October to late April.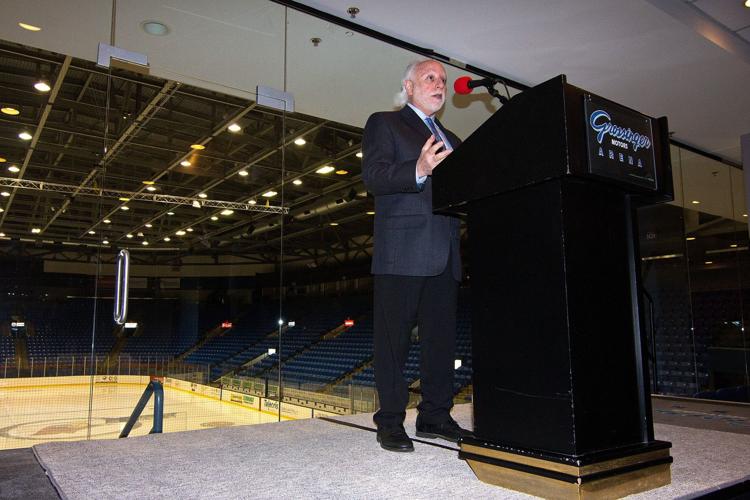 "I think you'll find we have a few tricks up our sleeves," Soskin said during an afternoon news conference at Grossinger Motors Arena. "We're about marketing and promotion. It takes money to make money and we'll spend it to make it work right here. We need to do that as well as have a great product on the ice.
"We'll be here as long as the fans want us here. I fully believe that."
Bloomington-Normal's first taste of FPHL play will come in neutral site regular season games scheduled for Jan. 3, Jan. 4 and March 21. 
The Jan. 3 and 4 games will put the Danbury Hat Tricks vs. the defending league champion Carolina Thunderbirds. The March 21 game will be the Danville Dashers against the Port Huron Prowlers.
You have free articles remaining.
All will start at 7:30 p.m. and tickets will go on sale next week.
"I'm happy to bring different teams in and show the community what kind of product we can put on the ice," Soskin said. 
The Bloomington franchise does not have a name. Soskin said he will leave that up to the community in a "name the team" contest he will call, "What the fans want."
"That's one of the things I bring into the equation," Soskin said. "Yes, I have to make sure the bottom line works, but I'm a fan. We're going to see exciting, fast, hard-hitting, creative, a few fights here and there, hockey. That's what I like. That's what I believe sells."
FPHL commissioner Don Kirnan called Soskin "the most successful owner that we have" in the league. Soskin also has ownership in the Carolina franchise that has built its season ticket base to 1,500 fans and has sold out a 3,000-seat home arena the first four games of this season.
Kirnan said "a couple of other teams" will be announced in the next 45 days. Currently the league has Danville, Port Huron, Columbus, Battle Creek and Carolina in its Western Division, with Elmira, Danbury, Mentor (Ohio), Delaware and Watertown in the Eastern Division.
Kirnan said players receive less than $200 per game and range in age from 20-30, with most being 20-26.
"More or less they're getting expense money," Kirnan said. "They can move up (to higher leagues) if they have enough promise. We have a lot of players not just from the U.S., but from Canada and Europe looking to show what they have. It's a pretty entertaining product."
Soskin said others in his ownership group will be introduced soon, but stressed, "I am going to be the one running everything." He promised tickets prices will be reasonable, saying, "Our job is not to gouge people. Our job is to create affordable family entertainment."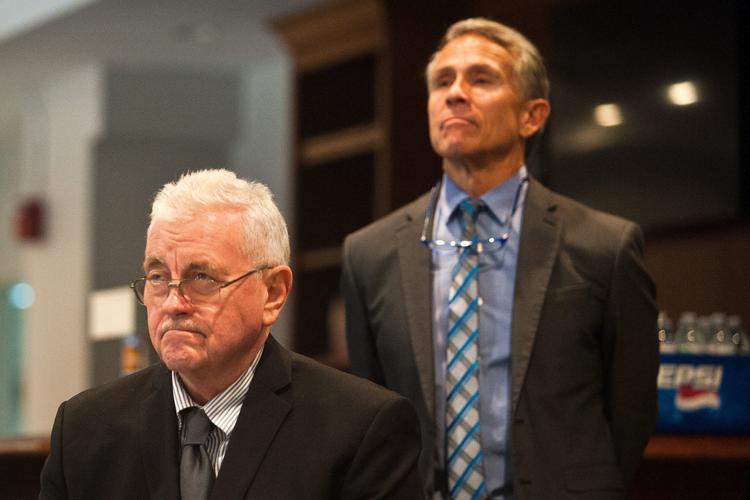 Bloomington has been without hockey since the Flying Aces ended the 2018-19 season. Included in the arena's hockey history are the Prairie Thunder, the Blaze, the Thunder and the Flying Aces. Past leagues include the Central Hockey League, Southern Professional Hockey League and the USHL.
"It's important for entertainment, but it's also important for the bottom line of the arena as well as economic development," Renner said. "I think it's a win, win, win."
Contact Randy Kindred at (309) 820-3402. Follow him on Twitter: @pg_kindred